They don't make 'em like him anymore. 
Whether you like your Martini shaken or stirred, there's no way you can not like him. The ultimate macho-mafioso. The poster man of an entire decade. Sex symbol and dashing dynamism rolled into one. The first James Bond for those who grew up in the 90s. And for most of them, the ONLY one, ever. 
The man almost synonymous with Bond. The man that is Pierce Brosnan.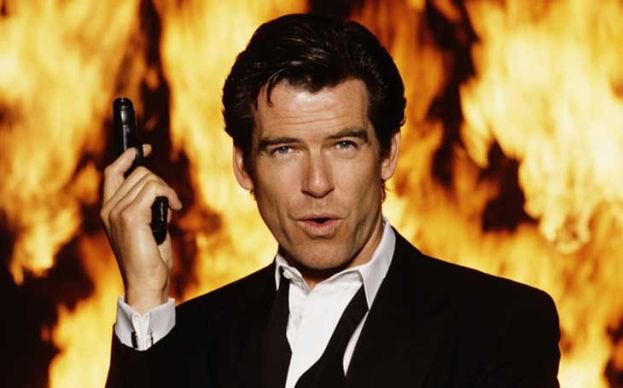 The year was 1995 and the movie was GoldenEye.
Having taken over the mantle from Roger Moore, Brosnan stormed the screens as the famous MI6 officer trying to stop a rogue agent from using a satellite that could cost a global financial meltdown. While the film was great, yes, what made the experience better was certainly the actor playing the part.
For us, 90s kids, he was the face of James Bond. Actually, he was Bond. We hadn't seen too many Bond movies before and this one came 6 years after the previous one. 
And when Brosnan took a sip of that famous Martini, we were hooked, booked and cooked! 
He was a phenomenon like any other. Suave and sharp, dashing and distinct. We'd not seen a man, let alone an actor, like him. Someone so captivating and someone with oodles of charm. No one in Bollywood or Hollywood could match up to his magnetism. 
Pierce Brosnan was all class and charisma. And man, was he good!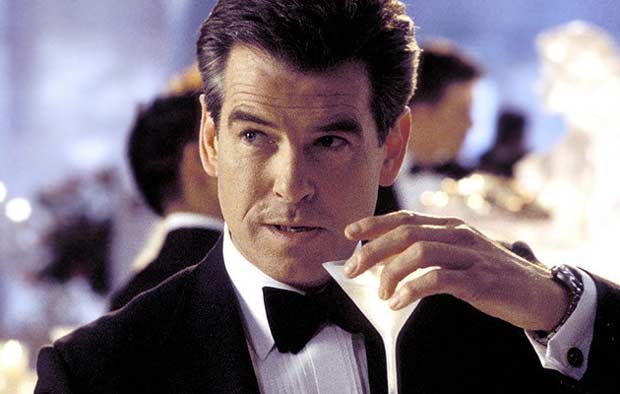 You may not have liked his films but you can't deny the man.
While Tomorrow Never Dies and The World Is Not Enough (I, personally, love the latter!) went on to become massive successes, they did get majorly polarising opinions. But there was never a debate about Brosnan. Even the otherwise torturous Die Another Day was made bearable thanks to his presence and demeanour. And of course, Halle Berry! 
James Bond is meant to be delectable and dangerous. Even when he's doing bad things, you can't help but be on his side. He's the bad guy we all love. Sort of like that bad boy in college every girl is pining for! 
To play James Bond, you need to have a larger-than-life personality. You need to make the women want you and the men to want to be you. And Brosnan did it all with both swag and style.
Ever since Daniel Craig took over as James Bond, the arc of the films has gone up.
They're better, more intense now. Even the character of Bond is more real, more relatable. He is no longer untouchable. If anything, he's more human and full of flaws. While that may make for better cinema, Craig doesn't necessarily make for a great Bond.
Because a great actor he may be but Craig lacks that irresistible charm of Brosnan. He isn't handsome enough, nor that debonair and dashing. Basically, Craig isn't Brosnan enough!
James Bond is meant to bring out collective sighs from both men and women. And no one does that better than Pierce Brosnan!