If reports are to be believed, this might turn out to be a perfect case of poetic justice. Something even Shakespeare would be proud of. Pahlaj Nihalani, whose tenure as the head of Central Board of Film Certification saw some raging controversies, might be asked to step down from his post, The Times Of India quoted some sources as saying. According to Zee News, a number of names are being suggested as Nihalani's replacement. The most prominent one of them is Prakash Jha.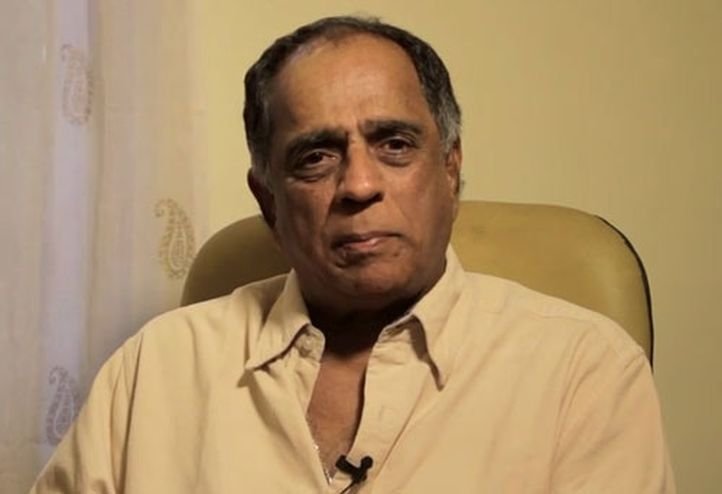 "So far I have not heard of any such plans from the government. I am sure my well-wishers are holding their breath. But they can exhale for now. As far as being asked to relinquish my post as the CBFC chairperson is concerned, I leave the decision entirely to the government. It was they who asked me to take over in January 2015. The decision to hire me was a complete surprise to me. I immediately took charge and began working to the best of my abilities. If now I am asked to leave, I'd do so just as swiftly, wishing my successor all the best," Nihalani told Quint.
"We brought in complete transparency in the process of film certification and we eliminated all middlemen and corruption. For this, I must thank my very efficient CBFC team. We all worked towards getting rid of the problems that plagued the workings of the censor board. This did not go down well with a lot of people who used to benefit from the earlier system of working in the CBFC. As for the constant criticism about my work methods, I repeat – I am only doing my job. I didn't formulate the censor guidelines. If the guidelines are changed, I'd be most happy to implement those changes . But until then I will do my job as I am meant to. Please accept the fact that I won't get swayed by criticism, abuse and taunts. Accept my work method, or wait for the government to get rid of me," ends Nihalani.
Need we remind you that Jha is the producer of the film that made Pahlaj Nihalani a meme legend? The recently-released Lipstick Under My Burkha, which Nihalani refused to certify because it was too "lady oriented". was a Prakash Jha production.
The other names in reckoning are that of TV producer-actor Chandraprakash Dwivedi and Madhur Bhandarkar. However, there has been no official announcement regarding the same.
It has been hinted to Nihalani that he might be replaced in a meeting to be held on July 28 in Thiruvanthapuram.
(Feature Image Source: PTI)