New mobile game Pokemon Go has become an overnight sensation with U.S. fans but also played a role in armed robberies in Missouri, the discovery of a body in Wyoming and minor injuries to fans distracted by the app, officials and news media reported on Monday.
The "augmented reality" game based on the 1990s Japanese franchise surged to the top of Apple Inc's app charts over the weekend. Gamers use their mobile devices to find and capture virtual Pokemon characters such as cuddly yellow Pikachu at various real-life locations.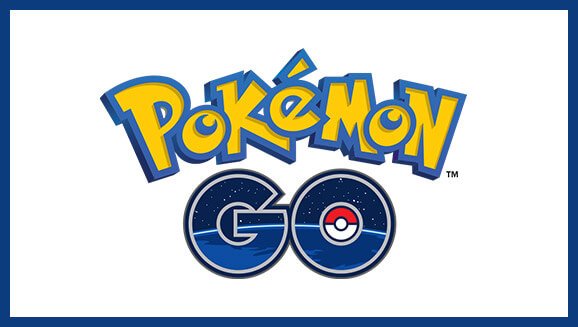 Five days after its release, the game now is on more Android phones than dating app Tinder, and its rate of daily active users was neck and neck with social network Twitter, according to analytics firm SimilarWeb.
Highlighting a dark side to its popularity, the game was used by four teens in Missouri to lure nearly a dozen victims into armed robberies, police and media reports said.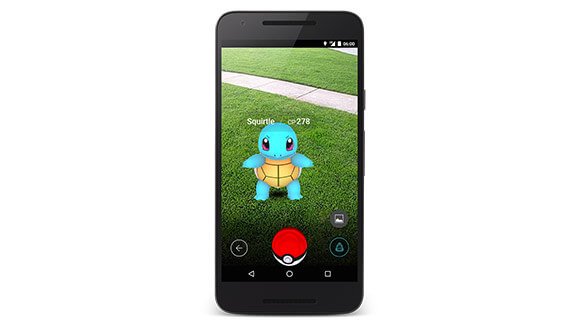 Police warned players to be vigilant when using smartphones and other mobile devices to search for characters in the game.
"When you're involved in a game and not paying attention to what's going on around you, your situational awareness can go down," Greensboro, North Carolina police officer Ben Wingfield told local television.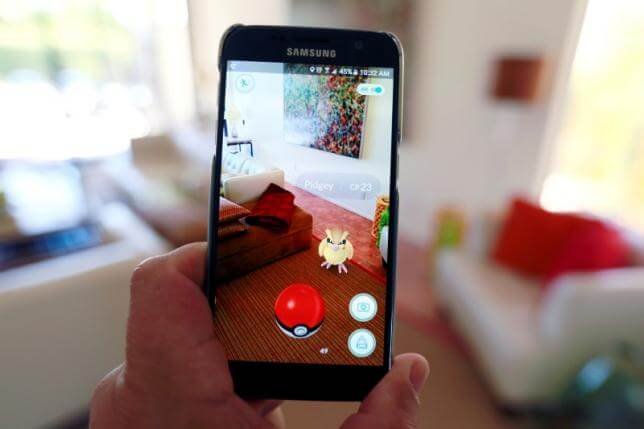 Developed by Pokemon Company International, Niantic Inc and Nintendo Co Ltd <7974.T>, the game uses the GPS mapping and camera systems on players' devices.
"We encourage all people playing Pokemon Go to be aware of their surroundings and to play with friends when going to new or unfamiliar places," Pokemon Company International and Niantic said in an emailed statement.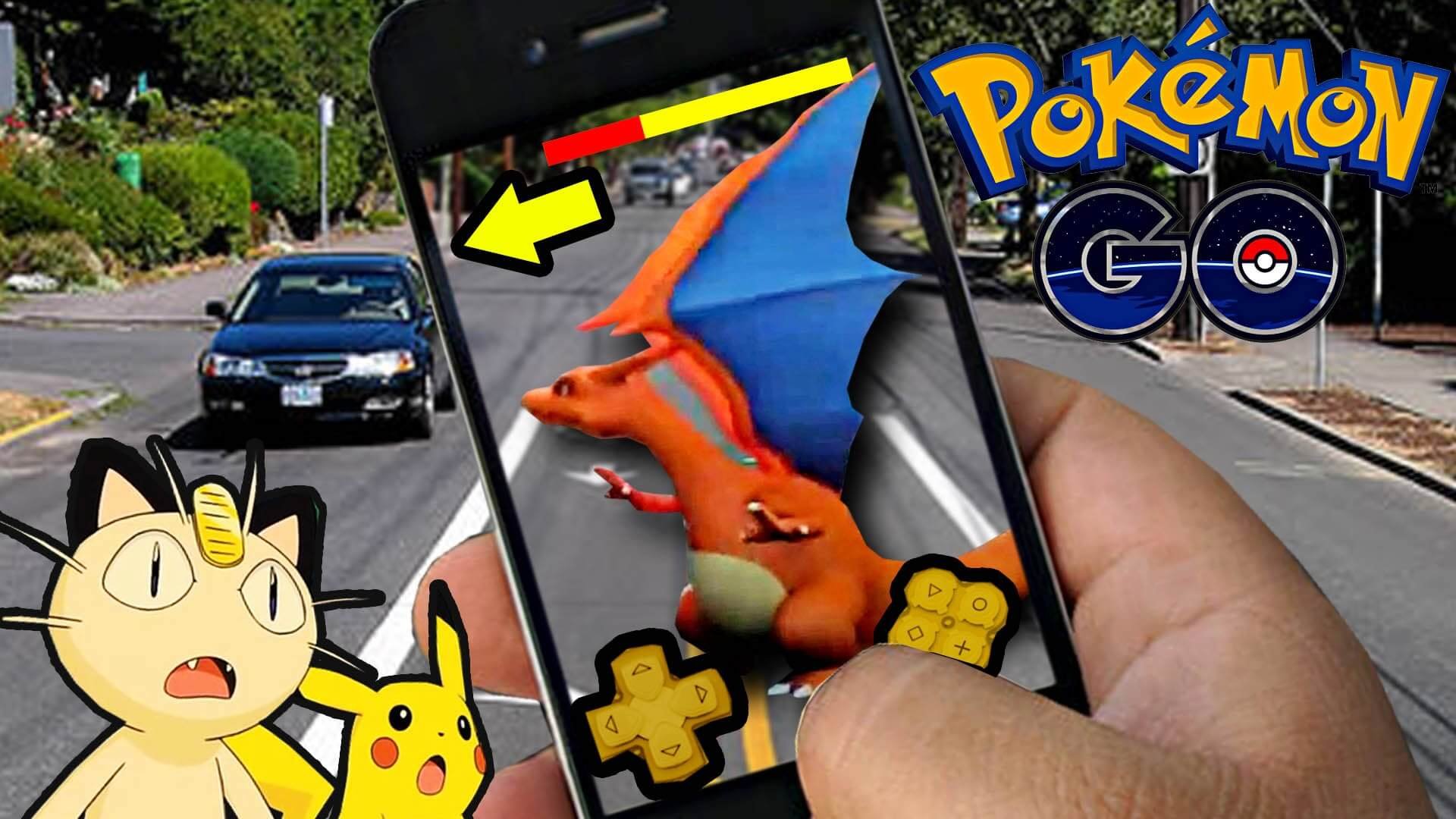 Police in O'Fallon, a suburb of St. Louis, said they arrested the four teens on Sunday after a robbery victim called police from a convenience store.
"Using the geolocation feature of the Pokemon Go app, the robbers were able to anticipate the location and level of seclusion of unwitting victims," O'Fallon police Sergeant Bill Stringer said in a release.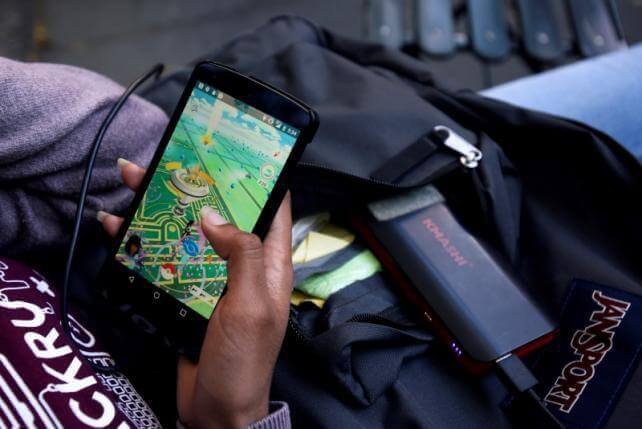 Social media buzzed with reports of players who suffered minor injuries from tripping and falling while glued to their cell phones and minor incidents while driving and looking for Pokemon.
"I catch myself almost walking into things, so I've kind of started playing a little bit less in the street," said Henry Mendez, 32, a parking valet from Los Angeles.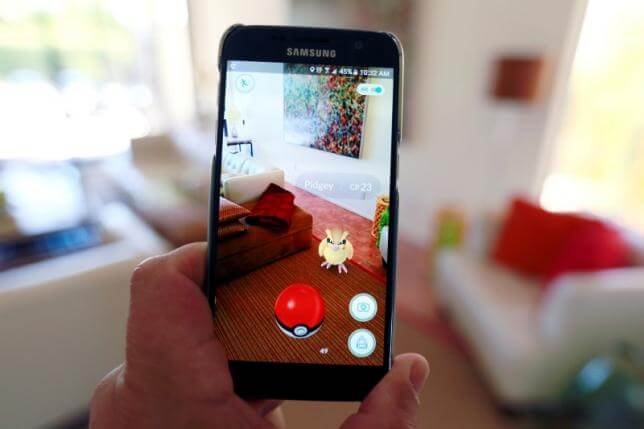 The game was the most downloaded free app on Apple's app store while Nintendo's shares surged nearly 25 percent for their biggest daily gains in history after Pokemon Go's takeoff. 
Shayla Wiggins, 19, was searching for a water-based Pokemon character near Riverton, Wyoming when she discovered a body near a bridge, where a man is thought to have drowned in shallow water, according to media reports.
"I probably would have never went down there if it weren't for this game," Wiggins told CNN.