RAICHAND… RAICHAND… RAICHAND.
The name that changed my life in ways I had never imagined. Didi is going to kill me if she ever finds out I'm writing this because being the bahu of the Raichand parivaar is all she ever wanted. Now we're both Raichand bahus, our arrogant father-in-law has accepted us, but I'm not sure this is the life I wanted.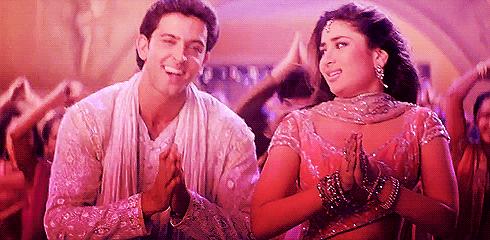 Look, everyone knows what kind of a person I am. I don't care if you think I'm vain or ditzy because I literally do not care about anyone except for myself (and Didi). When I fell in love with Rohan, I think, well, I was more in lust with him. None of those dudes in my college in London were worthy of my attention, not even Robbie, and then Rohan walks in, with those abs and that vibrating face. I felt those vibrations inside me, you guys! What was I supposed to do? And once he successfully managed to reunite Didi and Jijs with his parents, everything happened every quickly.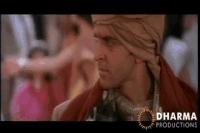 No one really asked me if I wanted to marry Rohan and move to India. Granted, his house looks like Hogwarts, but that doesn't mean I was ready to leave London for what is supposed to be Delhi. Except that's what happened. If I look loopy and happy in my wedding video, it's because I was three, no four, drinks down. I like Rohan, but his saviour complex can get really fucking annoying sometimes.
We've been married for 17 years now because the Raichands don't do divorce. I didn't want one either because my marriage is okay. It's everything else that's a problem. Every morning for the last 17 years, I've been part of elaborate song sequences in the name of pooja. Speaking of which, I'm not Poo anymore. I'm Pooja. I think it took me four years to understand that no one will ever call me Poo again.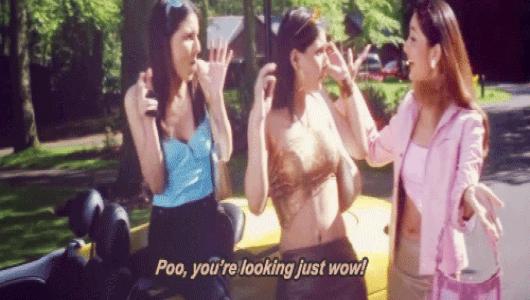 So while I was sitting here holding the aarti ki thali for eight minutes straight, Robbie, who's married to one of my minions, became a big shot and is hanging out with Prince William! My minion is Kate Middleton's BFF! I can't go into more detail about this because I don't like to think about how she stole my life.
Because of the Raichands and their parampara, I also had to change my entire wardrobe. They don't really forbid me from wearing anything (they can't), but just like my slut-shaming Jijs, their silent disappointment when I come out wearing anything other than a salwar kameez is really irritating. I can't even have a whole dance routine around getting ready, because there are so many people in the house and someone or the other is always knocking on my door, asking me to hurry up.
My father-in-law has softened but he obviously didn't change as a person, so he keeps talking in English around Didi and then translates everything for her like she's five. She lived in London for years, dude! She understands English.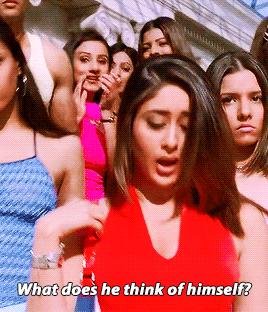 Rohan spends a lot of time running after Jijs, who's now also my jeth, a word that Didi taught me. The dynamics are super confusing, and even Krishi doesn't know whether to call me masi or chachi. The power has certainly gone to Jijs' head since he's heading the business now, and he doesn't want to do anything that will leave him homeless again, so he does what my father-in-law says, and Rohan does what he says.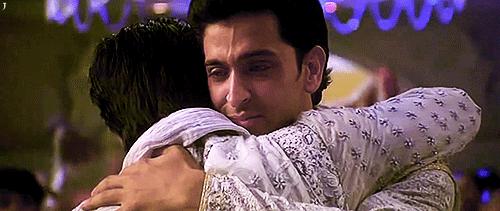 What do I do, you ask. I run a beauty school where I teach people how to look PHAT – Pretty Hot And Tempting. I don't think my mother-in-law approves, but who cares? To be honest, though, I didn't think she was going to turn into Savita Virani from Kyunki Saas Bhi Kabhi Bahu Thi the moment she gets two daughters-in-law, but here we are.
This is not the life I imagined myself living when I went around rating dudes on their looks in college. From dancing together at Prom Night, Rohan and I have gone on to having elaborate fights on parampara, which always leave him vibrating with emotion, and I gotta tell you, that really irritates me now.
I think the only thing I can do now is creating an army of Poos here in India, girls who're smart and sexy, and not into, you know, vibrations. Sometimes when I go out in the street, young women come running to me and say tumhe koi haq nahi banta ki tum itni sundar lago. That's all the motivation I need.