In the name of true stories, Bollywood has been majorly screwing with biopics. 
Twisting and turning facts for a dramatic cinematic experience, our movie makers tend to overlook the element of truth, which is what draws the audience to the theatres in the first place. But not all that we see in the name of 'true stories' force hero-worship on us. 
A handful of them dig out inspirational stories about real people and present it as they are.
Rahul Bose's directorial venture, Poorna, looks like one such story.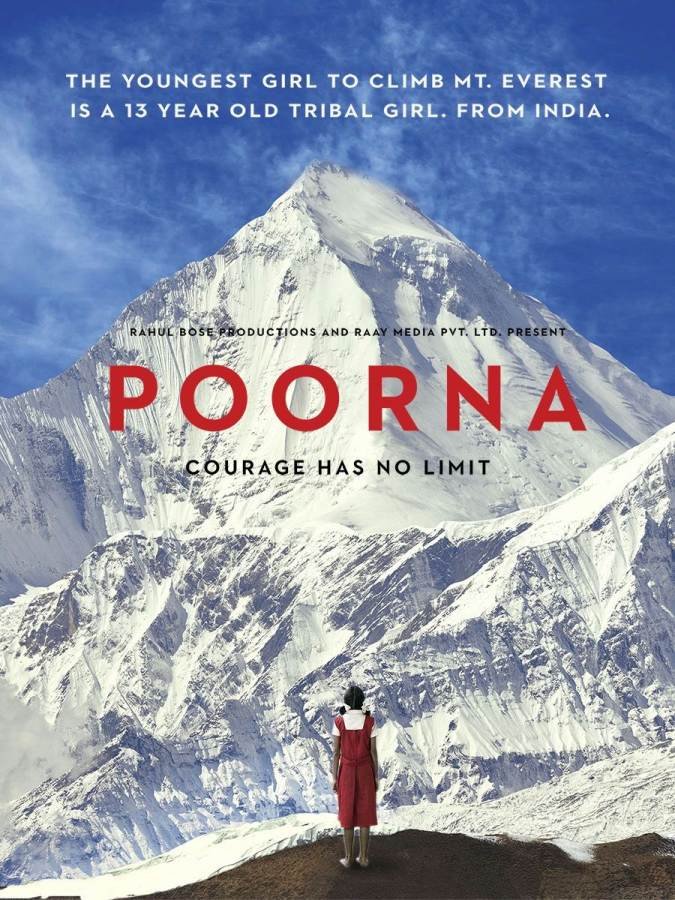 This is the story of a 13 year old girl, hailing from a deprived and conservative family in Telangana, who runs away from home. She comes across a rock climbing club for kids and tags along. Next thing you know, she is being backed by Rahul Bose's character to take up the activity professionally. 
Basically, he wants her to climb Mt. Everest!
This sure does make up for an interesting story and the trailer has us sold.
Watch it here:
We hope this stands true to the concept of biopics and presents to us a real-life hero and not a demigod.