As we all know, Om Raut's Adipurush was released in the theatres recently. The film is based on Valmiki's Ramayana, and has Prabhas (as Raghava), Kriti Sanon (as Janaki), Saif Ali Khan (as Lankesh), Sunny Singh (as Lakshmana) and Devdatta Nage (as Bajrang) in the lead roles. Unfortunately, though, an instance of fans physically harassing a man for calling out the film's less-than-perfect VFX has caused the internet to question the idea of fandom.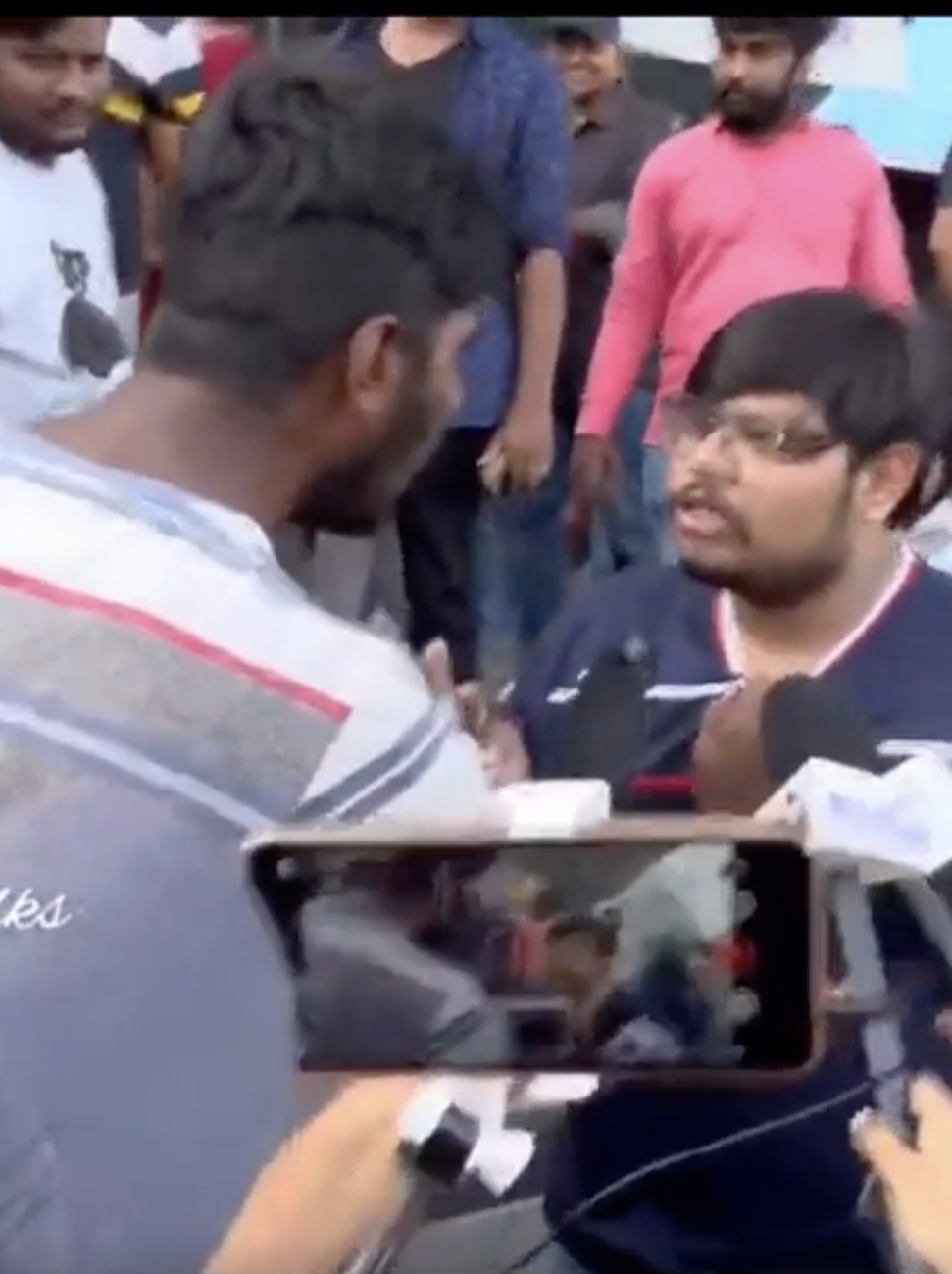 In a viral video that has been doing the rounds online, a man is seen getting roughed up by a group of fans. According to some of the comments, and the caption given by u/Iryzen8803, the man spoke up and expressed his opinion about Prabhas as Raghav in Adipurush, about the VFX being poor in quality and about the makers of the film ruining the entire structure of the film.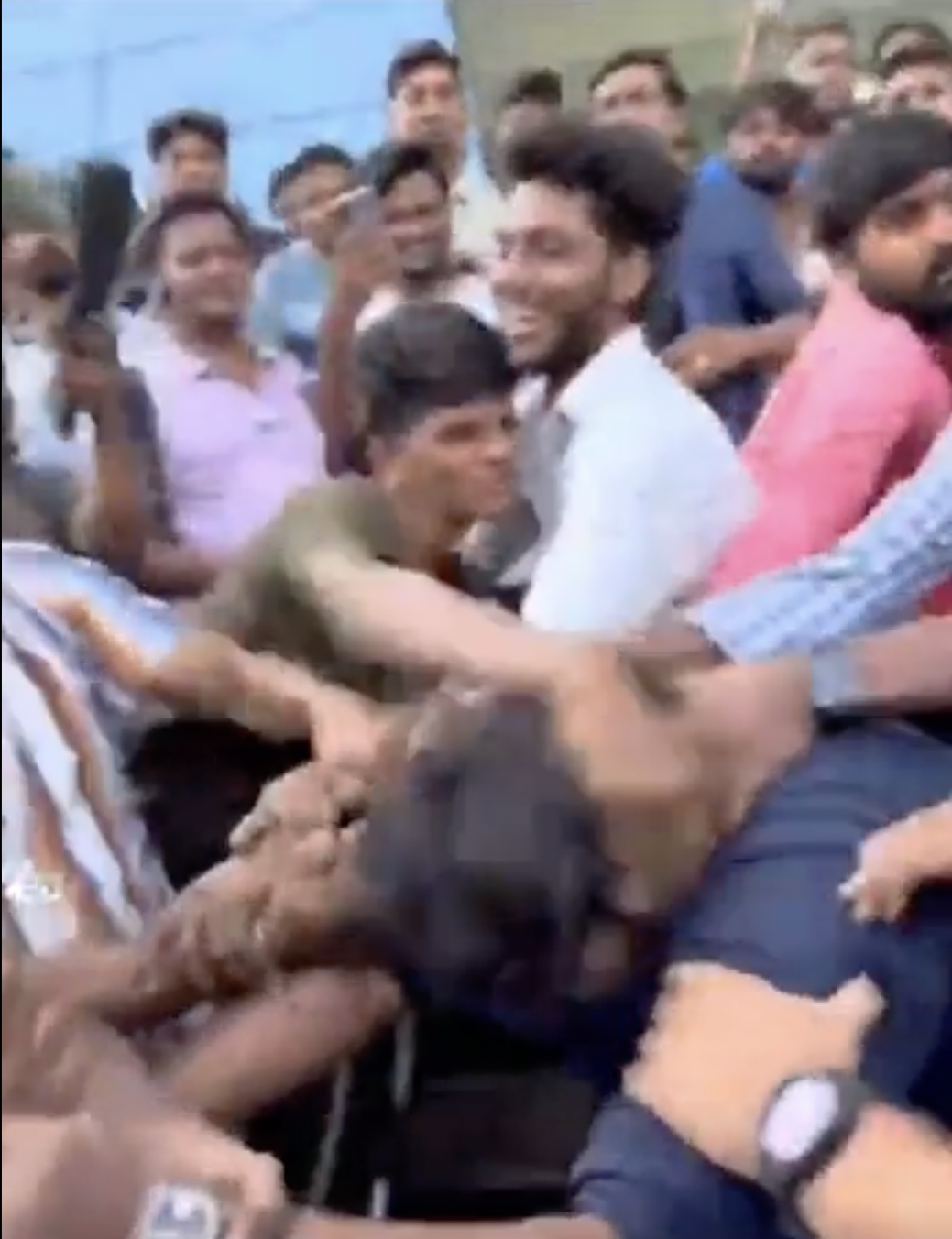 Unfortunately though, then this took an ugly turn as fans of Prabhas began beating up the man for simply speaking his mind. If this isn't the most dystopian situation I have ever witnessed online, then I don't know what is.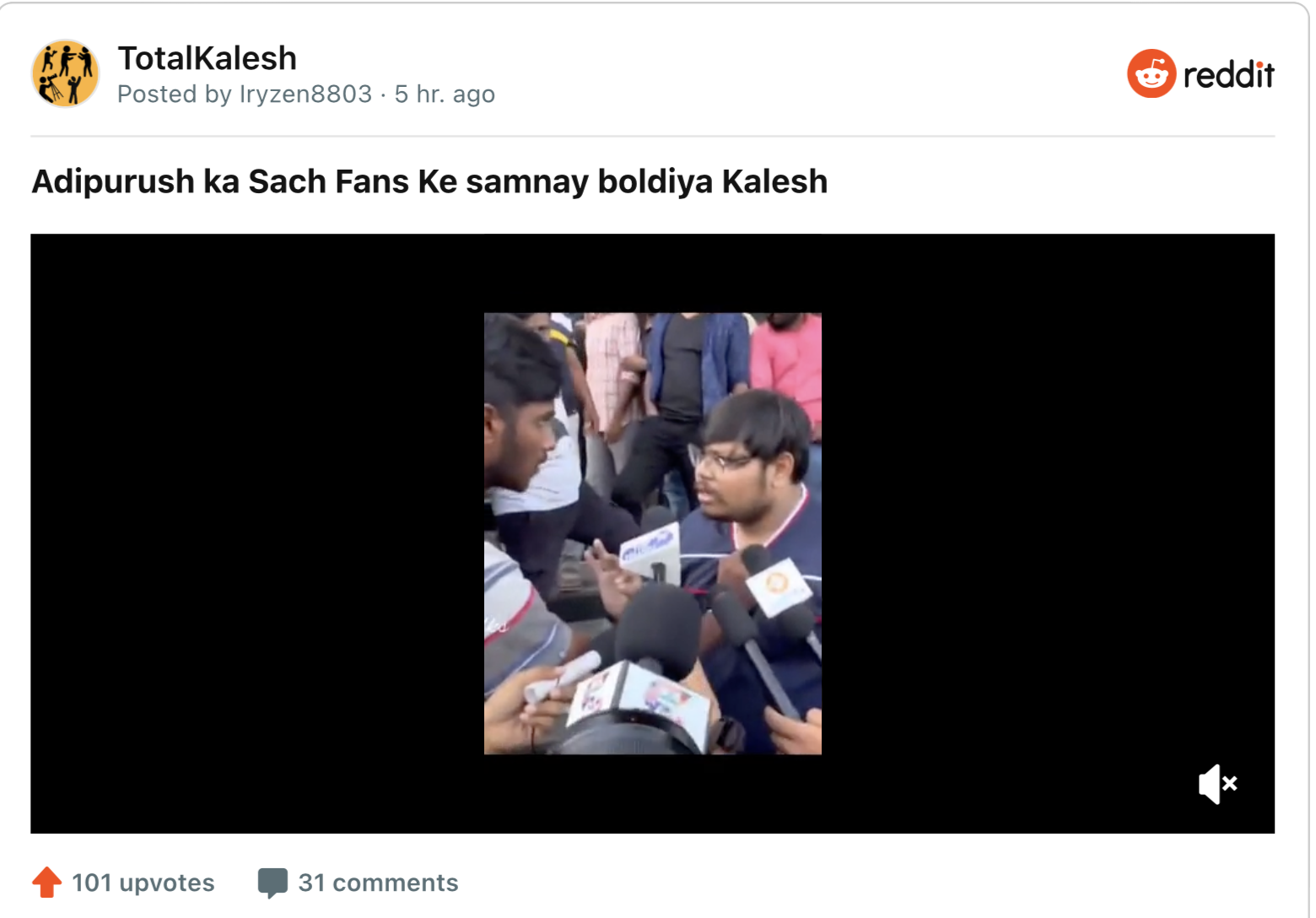 Here's how some people have responded to the video:
1. "The film is so fucking Bad. Even I took my parents to watch this. Fir mere baap ne bhi mujhe aise maaraa."
2. "Ye fans nahi ch*tiye hain."
– SGPlayzzz· 
3. "I have seen the full video. He did not insult Prabhas. He said Prabhas was looking good and royal in Baahubali but they ruined him in this film. He stated Prabhas is not suited for Lord Rama's role. He also criticised the VFX and said that the characters looked like they were in a Playstation game. These fanatics asked him whether he saw the 3D movie without glasses. He replied and said, he saw it with glasses. They beat him up when the idiots around started cheering them on. Everyone is feeling bad for this guy. Hope the police files a case to make sure no one repeats such an act."
4. "South me film stars ke fans ka alag hi hai. Jaan dene ke liye taiyyaar rehte hain."
5. "Uske liye toh Prabhas apne baap se bhi zyada hai."
Oof this took an ugly turn. You can watch the video here.