The country is heaving a sigh of relief now that Mr Pahlaj Nihalani has been sacked and ousted from the post of the CBFC chairman. He is being replaced by noted advertising giant and lyricist, Prasoon Joshi. The news is being welcomed by both the country and the film industry.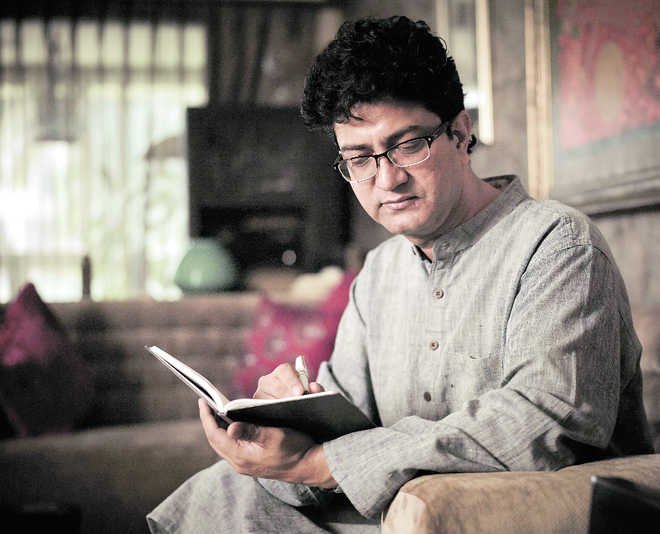 In case you are questioning the man's credentials or just want to know a little bit more about the man who is now going to take over the most contested post in the country at the moment, then here's your cheat sheet. All you need to know about Mr. Prasoon Joshi: 
While he is best known for weaving magic with his words and as a noted lyricist, not many would know that Prasoon Joshi is an advertising giant. A celebrated adman, Joshi is the CEO of McCann Worldgroup India. He is also the chairman of Asia Pacific, a subsidiary of global marketing firm McCann Erickson.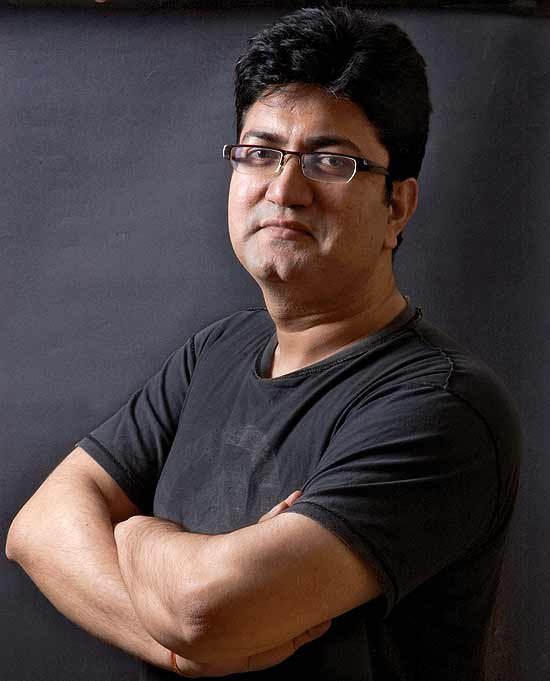 1.  Joshi is the man behind that grand 'dil roshan, man roshan'  Happydent ad that won several awards. 
Watch this to refresh your memory. The ad has been rated as one of the best in this century and went on to win a lot of accolades. Guess who was the brain behind the brilliant advertisement?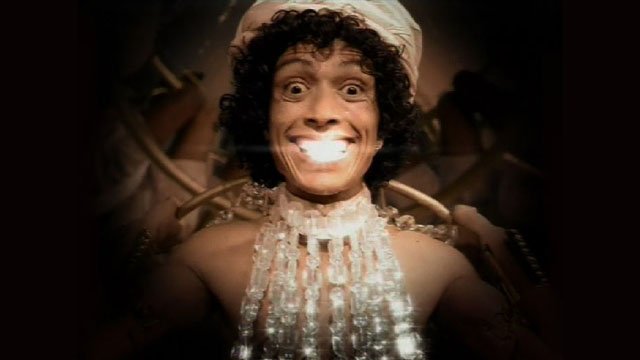 2. The one song that made us cry heaps, Maa from Taare Zameen Par, was penned by Prasoon Joshi. 
He has several soulful songs to his credit, the list is endless. We guarantee any of your playlist would feature a Joshi song.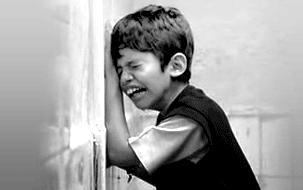 3. While listening to 'Masakali' on loop, you probably didn't realise it was written by Prasoon Joshi.
Delhi 6 was one of the many films Joshi has written screenplay for. And those beautiful songs!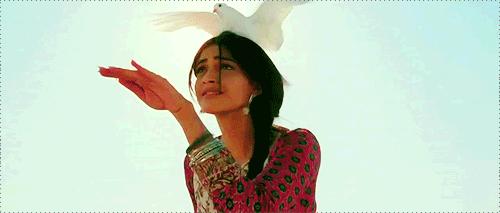 4. Prasoon Joshi was the brains behind that quirky 'Thanda Matlab Coca Cola' campaign.
Thanda matlab? Coca Cola. You may beg to differ, but Mr. Joshi certainly did make this a hot catchphrase for Indians, for quite some time.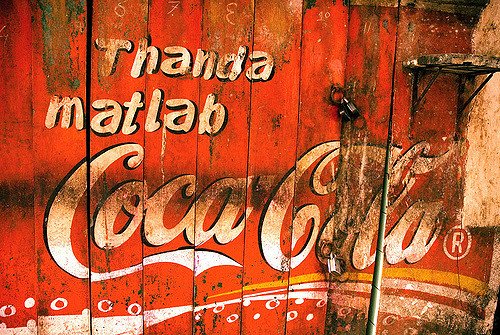 5. The man came up with the very hummable 'mirchi sunne waale always khush.'
This catchy Radio Mirchi tune was one of the many feathers in Joshi's hat.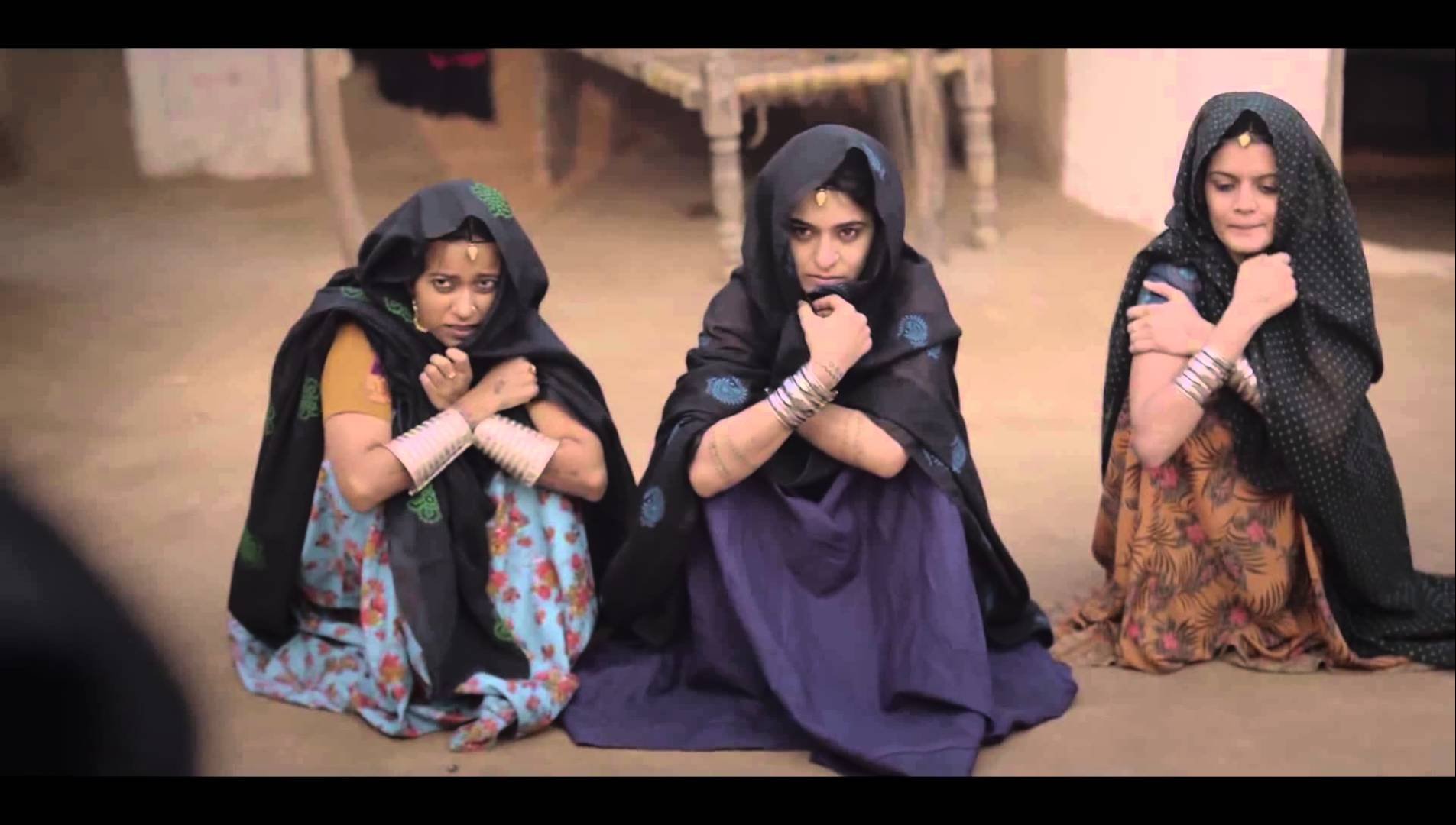 6. Remember Chlormint's hilarious 'dobara mat poochna' ads? This guy.
He is the king of the jingle, with many celebrated punchlines to his credit, that are ingrained in the national consciousness. Truly, his creative genius knows no bounds.jingle, with many celebrated punchlines to his credit, that are ingrained in the national consciousness. Truly, his creative genius knows no bounds.
7. Shubha Mudgal made 'ab ke saawan aise barse' a hit, but the words were penned by Prasoon Joshi.
Talk about indie-pop, and you cannot not talk about Shubha Mudgal's ab ke saawan aise barsesaawan aise barse, and by now, this man's talent shouldn't surprise you.
8. No prizes for guessing who wrote the song 'Dooba Dooba' by Silk Route
No 90s playlist is complete without this beautiful number. This is one song that never gets old.
9. The inspiring AF  'Zinda' from Bhaag Milkha Bhaag was his work.
And not just the song, Prasoon Joshi did full justice to Milkha Singh's inspiring life when he wrote the screenplay for the film.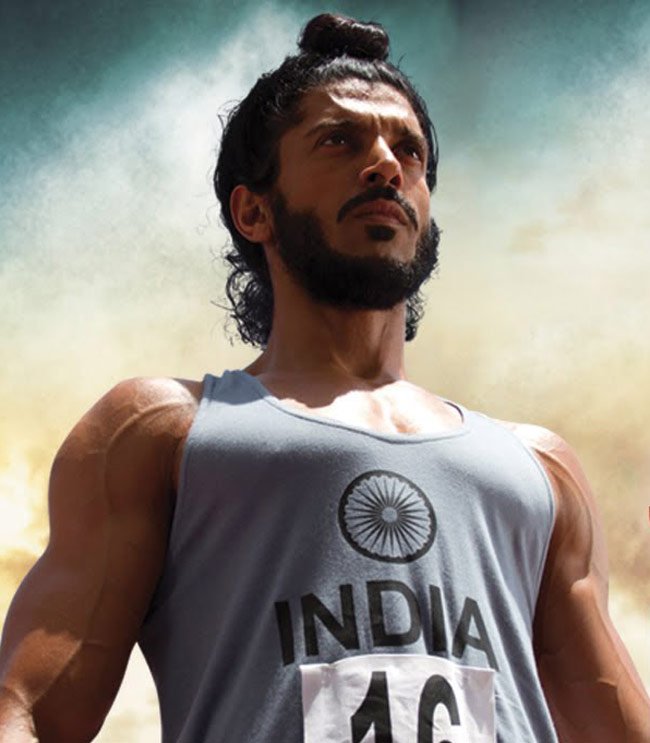 10. Not surprisingly, Prasoon Joshi is also recognized as a celebrated intellectual and a free thinker. Remember his beautiful poetry in the wake of the Delhi rape case? Or his poem slamming patriarchy in the wake of the Olympics. We're hoping he can bring the same clarity of thought into his role as the new CBFC chairman as well.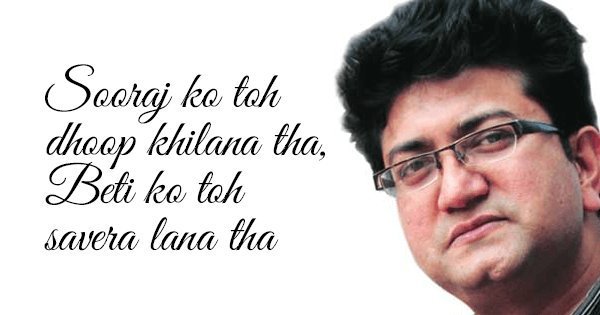 11. Prasoon has written Modi's 'Acche Din' campaign. 
He is also known to be the 'dynamo' of the entire BJP election campaign. He is also involved in the Swachh Bharat campaign.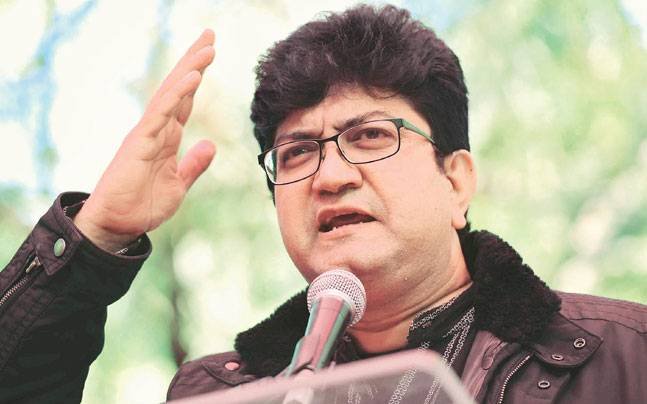 Clearly the post of CBFC chairman comes with a lot of expectations, and despite Prasoon Joshi's long repertoire of great work behind him, it remains to be seen if he will manage to make a complete shift of work from his predecessor and toe a different line.