Priyank Sharma and Divya Agarwal have been dating ever since they were made 'partners' on MTV's Splitsvilla Season 10.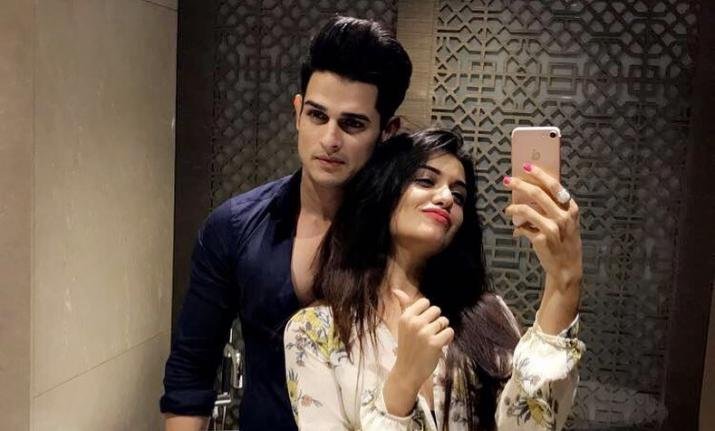 But things had gone south between them ever since Priyank entered the Bigg Boss house. The show has taken a toll on their relationship, leaving fans wondering whether they're even a couple anymore.
Since entering the house, he has been growing increasingly close to Benafsha Soonawala and spoke about their 'unsaid connection'. He even referred to Divya as his 'ex girlfriend' once, while she has given several interviews about how he was not behaving the way she had expected him to, inside the Bigg Boss house.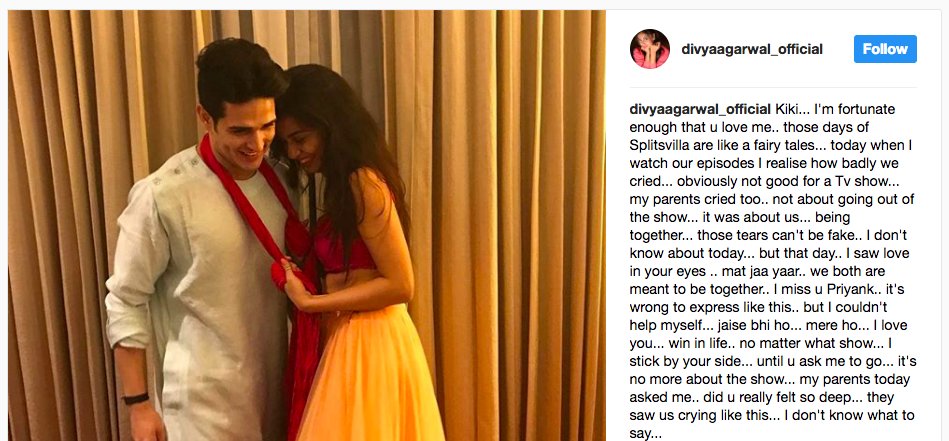 Well, to make things interesting, the show has introduced a new task called 'Statue'. It requires all the contestants to freeze in their place while one member of a contestant's family or friend enters the house. No one is allowed to move or react as the visitor addresses any of the members of the house.
It wasn't all that eventful or controversial initially when Shilpa Shinde's mother, Vikas Gupta's mother, and Puneesh Sharma's father entered the house and addressed their respective kids.
But no one – including Priyank himself – was prepared for Divya's entry. You could tell from his face that he didn't see that coming!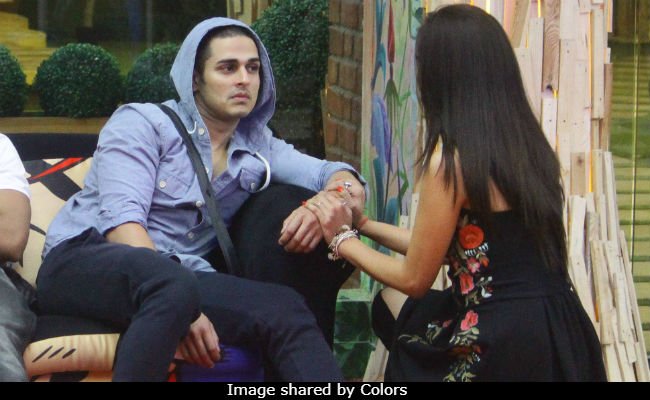 Upon entering the house, her first question to Priyank was whether he even remembered her. She then confessed about how disappointed she was with him:
"You are not this Priyank. You have hurt a lot of women, including me. Whatever you earned…you have lost a lot."
On hearing that, Priyank's eyes started welling up. "I supported you to a great extent, fought so hard for you. I never saw my existence anywhere on the show. There's still time. Make up for it."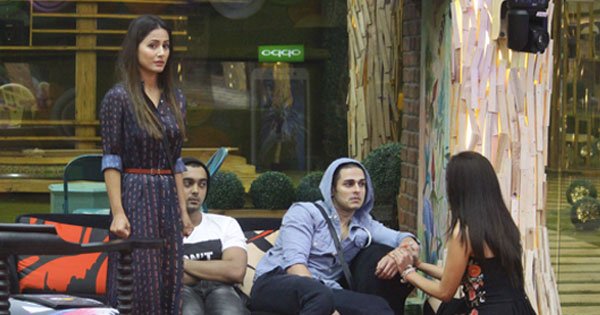 As far as Divya is concerned, Vikas is Priyank's only friend in the house. "He's thought far ahead of you. Listen to him. You don't need a group, you are enough for yourself."
But she also had some reassuring words for Priyank. "You've come a long way, don't let it go so easily. I had come to get angry at you but melted so quickly just seeing your face."
You can watch snippets of the meeting here:
.@Divya_Agarwal_'s words move @ipriyanksharmaa to tears! Watch their emotional melt-down tonight at 10:30 PM. #BB11 #BBSneakPeek pic.twitter.com/sGfoS5cCaL

— COLORS (@ColorsTV) December 7, 2017
What do you think? The 'Statue segment' is really spicing things up, eh?