Priyanka Chopra, it seems, is busy making hay while the sun shines. The Baywatch movie, where she stars as the antagonist, is all set for a summer 2017 release, but Piggy Chops is not the one to take things easy.
On The Late Show with Stephen Colbert, the host brainstormed with few tiny tot's at a school to know what sort of films appeal to them. While at it, the host and the spunky kids brainstormed on a probable film sketch which led to this hypothetical film, Teenage War.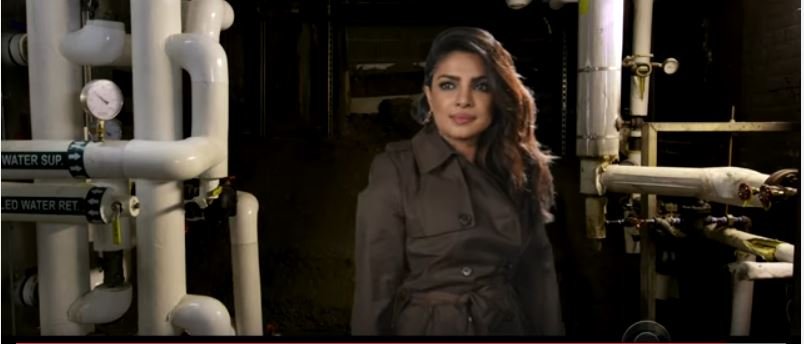 Guess who starred in it? Spiderman star Andrew Garfield along with Priyanka Chopra. 
We are not sure if this film will ever get made. But the trailer sure did make us smile.