A day after being trolled for calling Sikkim a 'troubled by insurgency' state in a recent interview at the Toronto International Film Festival, Priyanka Chopra has drafted an apology letter on Facebook. 
Through her post, Priyanka tried putting her point across by saying her statement in the interview was only in context of her home production film Pahuna: The Little Visitors, which deals with people who seek refuge after they suffer from conflict. 
She further apologised to the people of Sikkim for hurting their sentiments and said that Sikkim is a peaceful state and she made an incorrect statement. 
The actress even urged urged people and the Government of Sikkim to forgive her. 
Here's what she wrote: 
According to a report filed by India Today, Priyanka Chopra wrote an apology letter to Ugen Gyatso, the tourism minister of Sikkim, after his demand. 
Here what it read: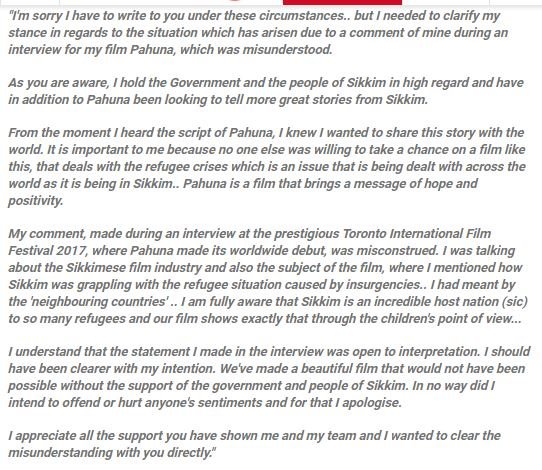 While talking to ET Canada, Priyanka had claimed that Pahuna is the first ever film to have emerged from the region as it is troubled with conflicting situations.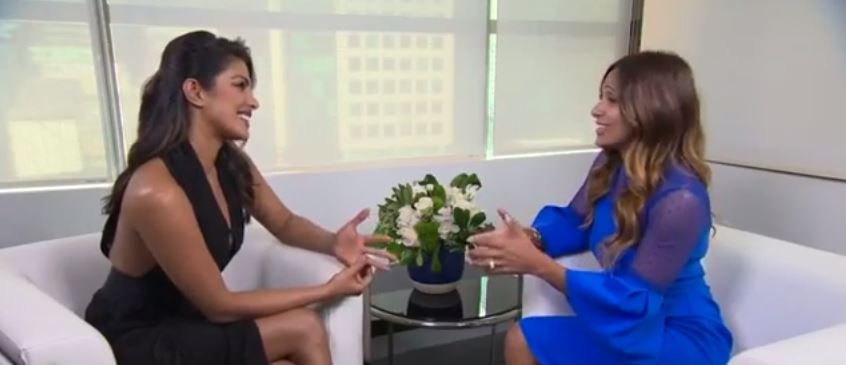 She said "This is a Sikkimese film. Sikkim is a small state in the North East of India which never had a film industry or anyone who made films from there. And this is the first film ever that's come out of that region because it's very troubled with insurgency and troubling situations. I'm very excited."
Adding about the theme of Pahuna, the actress further said "This is a film about two kids and their perspective on the refugee crisis on being moved from one place to another without understanding the reason." Priyanka is also the brand ambassador of Assam.
Here's the full interview: 
(Feature Image Source: YouTube/Screengrab)