When she exclaimed, "I've been famous for more than half my life. I don't know anything else anymore. This is my normal" in an interview to Complex magazine in June this year, we all understand exactly why Priyanka Chopra's definition of 'normal' is unlike any other. 
For a girl who was crowned Miss World at 18, normal doesn't even begin to define her extraordinary professional success.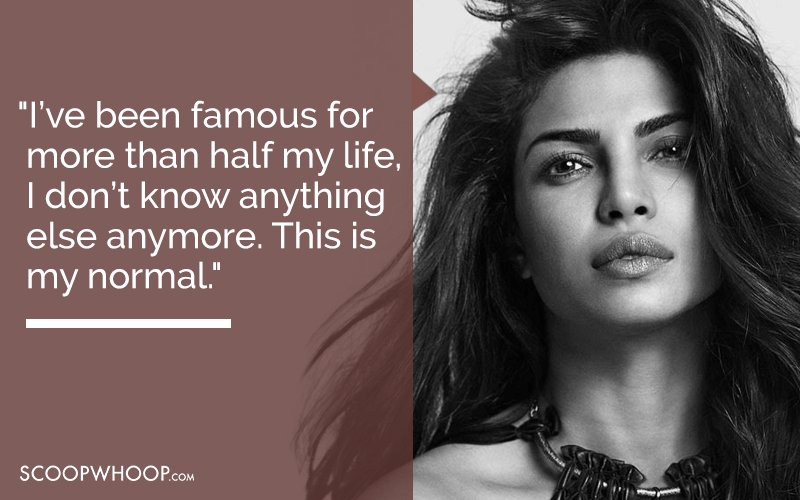 One look at her Bollywood journey and you'll know that PC has always tread a path that isn't the usual for Bollywood stars. In just her 7th Hindi film in what was her 2nd year in Bollywood, she starred in probably her most notorious character till date, playing the villainous Sonia Roy in Aitraaz, a woman who sexually harasses her former lover. And just 4 years later, she took on the lead role in Madhur Bhandarkar's Fashion, a female-driven movie with no popular mainstream hero opposite her. That the film bagged her the National Award proves testimony to not just her talent but her confidence and belief in herself. And what followed from there were one power-packed performance after another- Kaminey, 7 Khoon Maaf, Barfi!, Mary Kom and Bajirao Mastani– that have won her tremendous critical acclaim and numerous awards to boot. 
But this isn't just about her career in India. Brand PeeCee is so much more today than just a Bollywood star! Padma Shri Priyanka Chopra is also a songwriter and singer who's recorded songs with Will.I.Am and Pitbull, part of Time magazine's 100 Most Influential People for this year, the lead of ABC Network's Quantico that has won her the People's Choice Award for Best Actress in a New Series and the main antagonist in Baywatch that stars Dwayne Johnson and Zac Efron and releases next year. She's walked the red carpet and presented an award at the Oscars earlier this year, defeated the host in hot wings challenge on The Tonight Show With Jimmy Fallon and is gracing magazine covers by the dozen both in India and world over. 
Surely, Miss World 2000 has taken over the world by storm.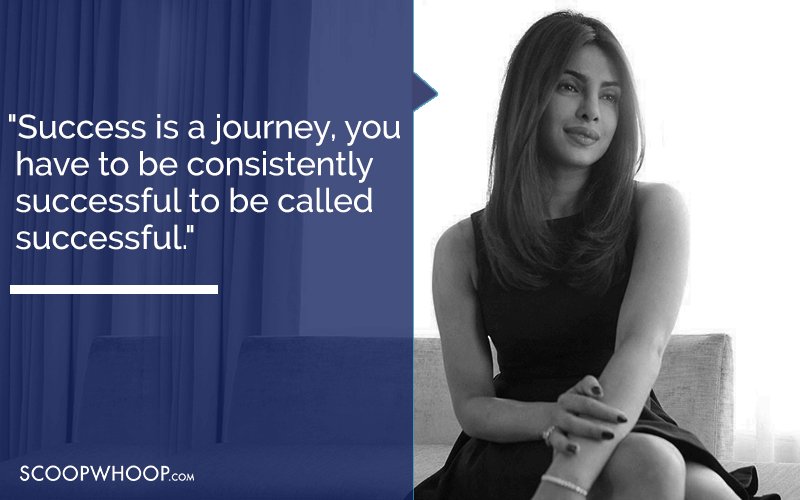 How did all this happen? Safe to assume it's the magical talent of Priyanka coupled with oodles of hard work and a million trans-Atlantic flights!
It all started with her music
A self-confessed singer since her childhood, Priyanka started her world domination not with acting but with her childhood passion instead. Her first single In My City featuring will.I.am debuted in 2012 in a TV spot for NFL's Thursday Night Football in US and was certified triple platinum and sold more than 1,30,000 copies in India within the first week of its release. She followed that up with Exotic featuring Pitbull in July 2013 that till date has garnered 90,709,144 views on YouTube. She also released a cover of Bonnie Raitt's I Can't Make You Love Me in April 2014. 
She's ruling American TV with Quantico 
At the end of 2014, Priyanka became the first Indian actor to sign a talent holding deal with ABC Studios, one of America's most relevant production houses that boasts of shows such as Criminal Minds and Grey's Anatomy among others. This deal meant that Priyanka was at the liberty to choose to be a part of any upcoming show from the production house. And in early 2015, Priyanka signed as the lead for Quantico playing Alex Parrish, an FBI recruit who's been accused for the September 11 terrorist attack in US. Presently, she's shooting for Season 2 of the series. 
Venturing into American television was her smart move 
Starting her acting career in America with a TV show instead of a feature film was indeed a smart decision. TV is booming in Hollywood and has a much wider reach world over. Some of the biggest stars there are those who work in television and frankly, better scripts are developed for television than for films there. What Quantico did for Priyanka was put her on the global map- she's the starring lead in one of the top shows from the ABC gamut. The show has been a runaway hit and the global audience is eager than ever to discover more of Priyanka.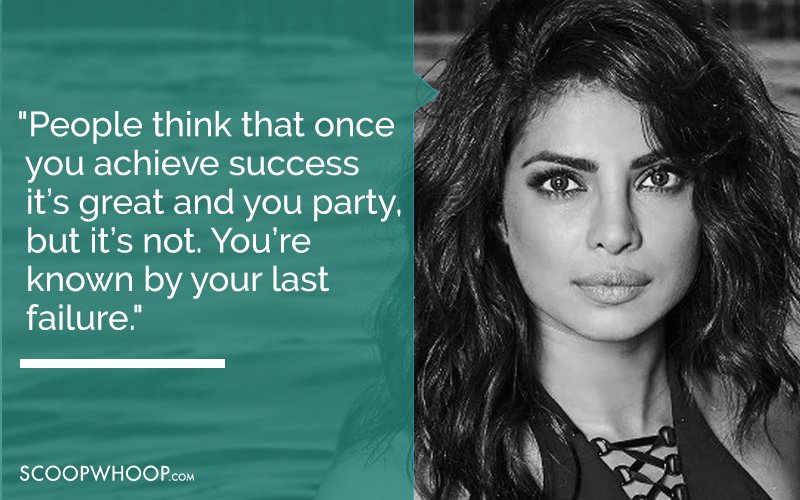 She's slaying all the red-carpets
With the success of Quantico and the increased interest in the 'Indian star taking over the world', Priyanka is everywhere important. She's walked the red carpet for the Billboard Music Awards, SAG Awards, White House Correspondents' Dinner, TIME 100 Gala and of course The Oscars. And when she's not walking on red carpets, she's posing for magazine covers, looking like a dream. From Elle US and Complex to Emmy, Time and InStyle, she's everywhere looking her best. 
She debuts as a villain in Hollywood
Trust Priyanka to trump the game everywhere. At a time when she could have chosen to play the lead heroine in any big-ticket Hollywood film, she's making her debut as the lead villain with Baywatch instead. In the film that releases summer next year, she plays Victoria Leeds who's out to create havoc in the life of Dwayne Johnson and his pack of red swimsuit wearing bodyguards. Can she get any cooler than that? We don't think so!
Her work in India continues at a fast pace
Amidst all this, Priyanka hasn't lost touch with India in any way either. She shuttled between countries to simultaneously film for Quantico in US and Bajirao Mastani and Jai Gangajal in India. Not to forget all the Best Supporting Actress awards she picked up for her portrayal of Kashibai. She's even started her production house this year, Purple Pebble Pictures and has already produced a web series It's My City along with three regional films- Ek Onkar in Punjabi, Ventilator in Marathi and Bum Bum Bol Raha Hai Kashi in Bhojpuri. Clearly, the lady can multitask!  
From starting out as a beauty queen to making her mark in Hindi cinema with her bravura performances, Priyanka Chopra surprised even her fiercest detractors. And with her newfound global fame, she's crossing further barriers. Is there something that Priyanka can't do? We're surely don't think so!
More power to you, PC. Keep making us proud!