Indian actors have been there on the American tube since years. And with each nerdy role, the great Indian stereotype just gets bigger in the west. But talk about the upcoming thriller series on US Television Quantico, starring Priyanka Chopra, and it's already being seen as the ultimate game changer for the Asian community. The highly anticipated show is not only set to launch an Indian actress in a lead role, but the producers of the show are also motivated to launch PeeCee as the next big thing on American TV.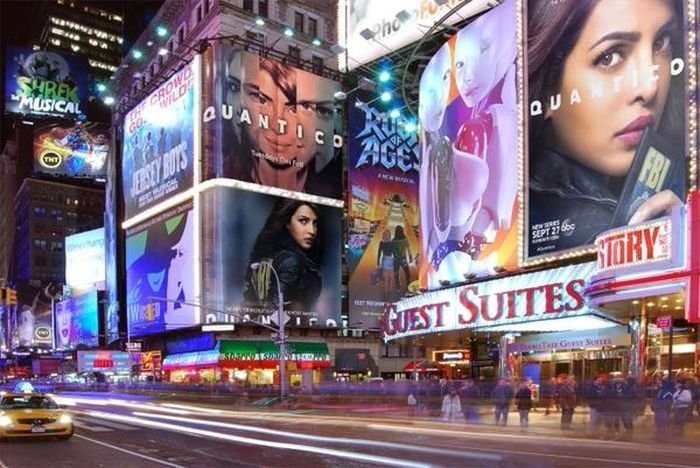 Quite evidently, after taking the New York City buses and the Times Square hoardings by storm like we reported earlier, the desi girl has sauntered into the list of top 10 hot stars on American TV, as reported by The Hollywood Reporter .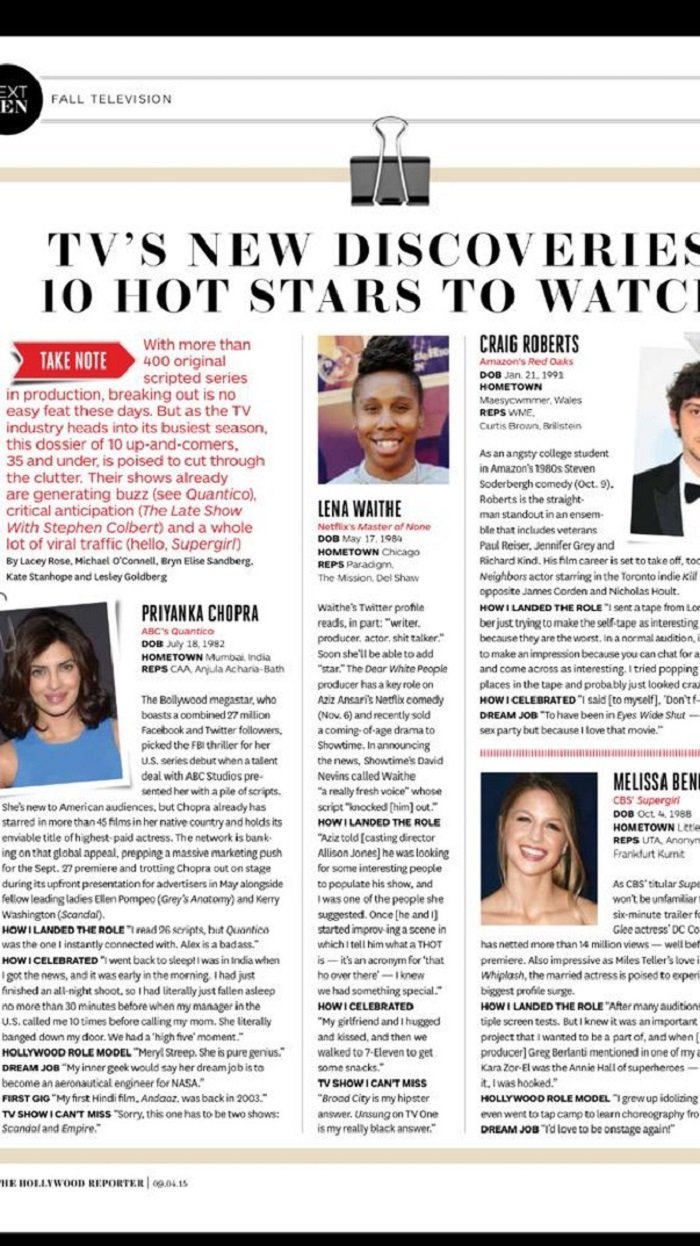 The Hollywood Reporter in its elaborate description of the actress says, "A Bollywood megastar, who boasts a combined 27 million Facebook and Twitter followers. Starring in more than 45 films in her native country, she holds the enviable title of highest-paid actress."
Attesting to the news on her Twitter handle, Priyanka Chopra gushed about all the appreciation coming her way:
Way to go desi girl!