What comes to your mind when you think of Bhojpuri cinema? A patriarchal, male-dominated plot and a few loud items songs, of course with women reduced to being sexual objects, right?
So when Priyanka Chopra, now a global star, took the plunge into producing with a Bhojpuri film, audiences can't be faulted for expecting a lot from her. Could Chopra be counted on breaking stereotypes and telling a story with a strong female character who would do more than gyrate her hips and show off a heaving bosom?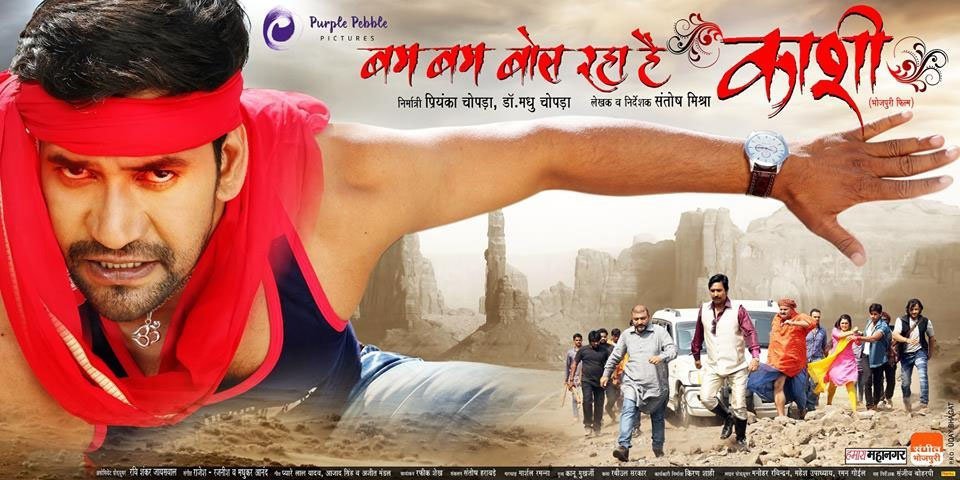 Turned out her film, Bam Bam Bol Raha Hai Kashi, was no different than any other film, banking on a very traditional formula for commercial success.
The film, starring the hit pair of Dineshlal Niarahua and Amrapali Dubey in the lead, released on June 10.  So what was wrong with it? 
It offers us another 'Sarkailo Khatiya', this time in Bhojpuri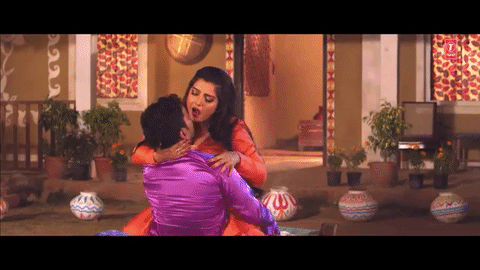 Also, a Bhojpuri version of Cabaret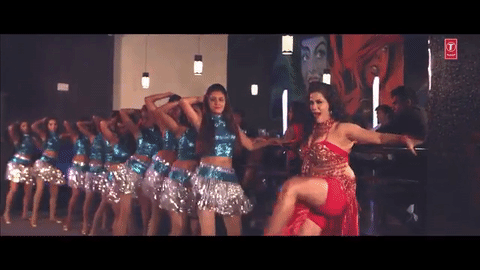 Even while proudly announcing its producer Priyanka Chopra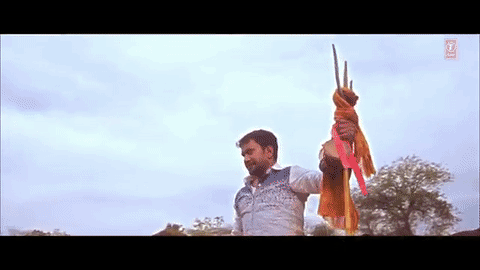 Watch the full trailer here:
Chopra, who is charting new heights ever since she featured in the American TV series Quantico, has been quite vocal about her opinions on patriarchy and objectification in Bollywood. 
Like remember when she said: 
"I try and play parts which are of strong women. I want India to see that women are not just pretty little objects." 
Or when she advocated strong roles for women
"It was very important for me to play strong female characters in my films. I started doing that a long time ago, be it Kaminey where I had just eight scenes, Jhilmil in Barfi!, Gunday, Saat Khoon Maaf or Kashibai in Bajirao Mastani."
Sadly, she chose to ignore all that in her own Bhojpuri film and did absolutely nothing to break any stereotype. 
And this explains why Chopra is now receiving flak from activists, Bhojpuri filmmakers and the audience. 
National award winning director Nitin N Chandra has written an open letter to Chopra saying he was extremely disappointed with her. He also called the movie obscene and accused her of taking the safest route to selling a film. 
Among other things, the letter says,
"At a time when my mother tongue Bhojpuri is fighting for its existence, Priyanka has not only defamed herself but also besmirched her Padma Shri award by producing a movie like this,"
Kunal Dutt, an activist in Patna, slammed her in a long Facebook post labelling the film as low-grade, sub-standard cinema. 
People have been criticising her on Twitter as well
One of the songs from Bhojpuri film being produced by Priyanka Chopra!!! Female objectification anyone!!! https://t.co/Le4idYKpnQ

— Deepika Bhardwaj (@DeepikaBhardwaj) June 9, 2016
@priyankachopra I expected a lot from you as a producer!? 'Bum Bum Bol Raha hai Kashi' is NOT what I expected from you…

— BeingWasted (@vedant123) June 12, 2016
Surprisingly, the actress is publicly defending the film. 
She said the content of the film is the requirement of regional cinema to provide entertainment to viewers, says a report in India Today. She further reiterated that Hindi films carry the same content. She said: 
Is Hindi devoid of vulgarity? I am myself fond of such latke-jhatke (thrills and frills) in movies
This is hardly the excuse we expected. We, like those who have roundly criticised the actress, just expected more from her.