Priyanka Chopra recently featured in Netflix's Isn't It Romantic starring Rebel Wilson and Adam DeVine in lead roles. A parody of rom-com cliches, while Isn't It Romantic is a one-time watch, PeeCee has a rather tiny and somewhat trivial role in it.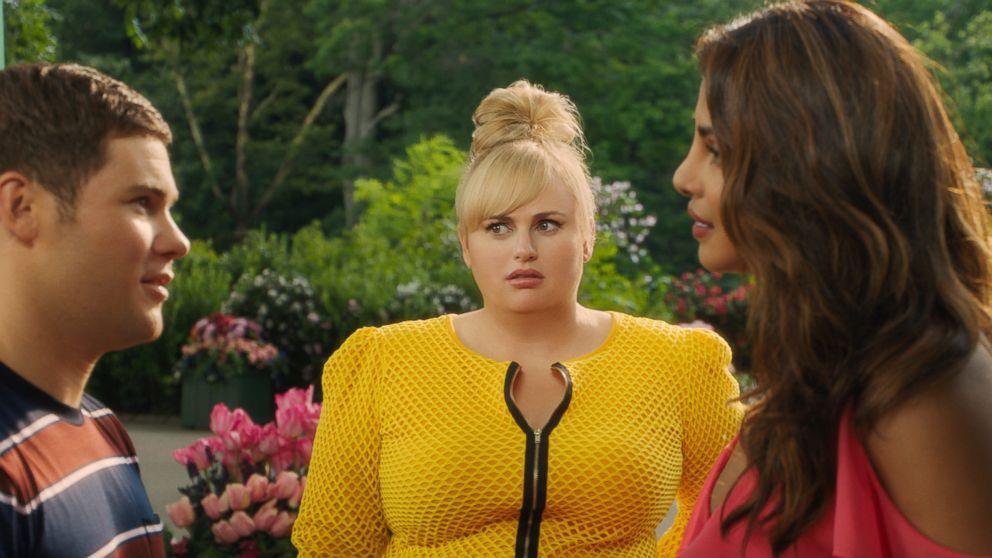 Isabella, played by Priyanka Chopra, is a yoga ambassador/swimsuit model. She plays the kinda-mean-love interest of the hero, who now Rebel Wilson has to win back.
So, in a classic rom-com fashion, now Wilson and PeeCee's characters fight to win the love of the hero. There is a 
dance-off 
and mean bantering squeezed into the tiny portions of the film's screentime that PeeCee gets.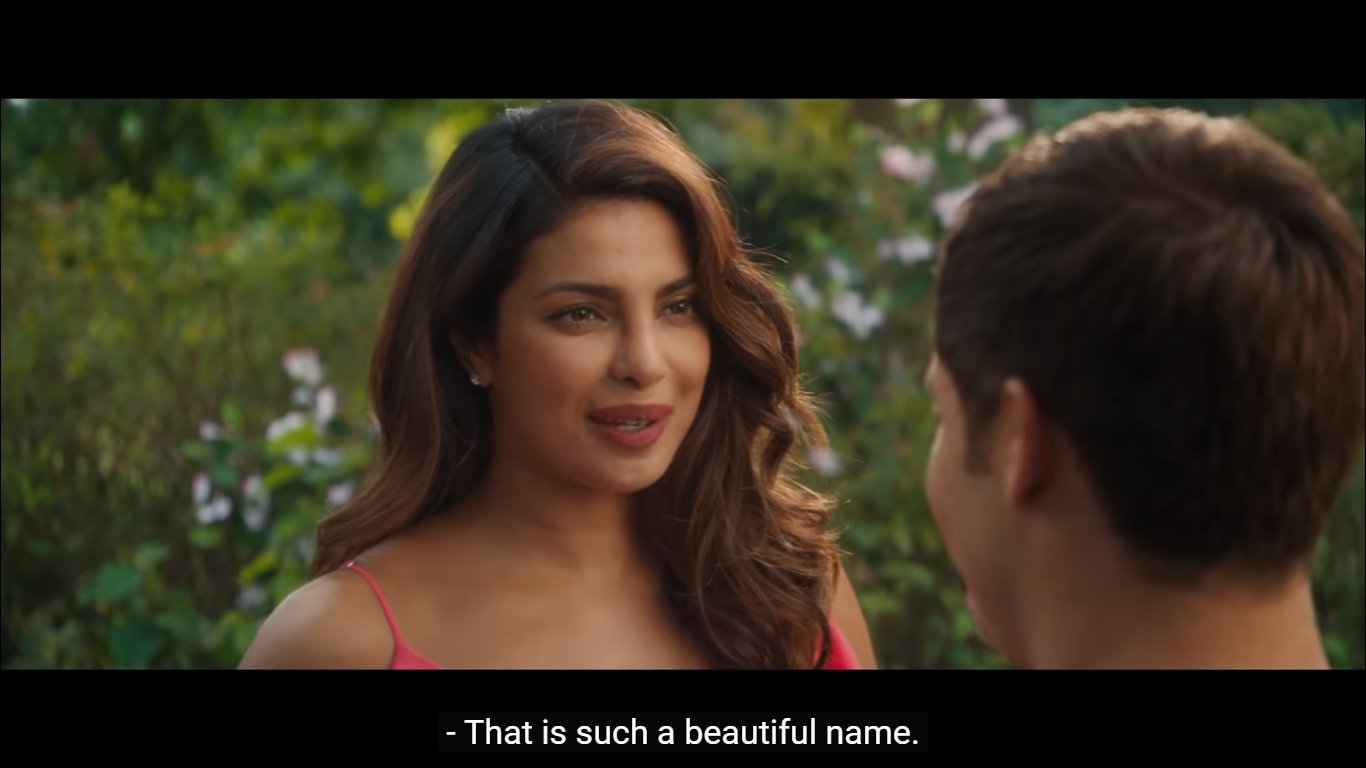 Now, it's not like Priyanka herself glorified her role. In an interview, she talked about how she took up this role in her free time between the shooting of her TV series, Quantico.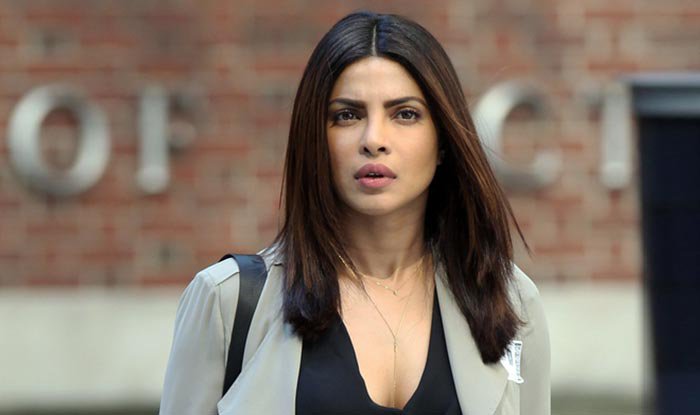 According to NDTV, she said in an interview,
Actually, it is very funny to admit this but the film happened to be perfectly within the schedule of my free time.
She also mentions that she took up the project to support Wilson in her venture as a producer.
I love Rebel. She is the producer in the film. She has made the movie for herself. It is her first leading role. And I thought of all these things like supporting her through it and playing a really funny character with an amazing cast.
Now, it goes without saying, it's her choice to do whatever sort of role she decides to pursue…
But, as a person who's grown up watching PeeCee building her legacy with films like Barfi, Mary Kom, and Saath Khoon Maaf; I feel like the world outside the parameters of Bollywood still remains mostly a stranger to her potential.
When PC tied the knot with Nick Jonas in December, an article was published calling her a 'global scam artist', where all her hard work, talent and oeuvre was discounted for something frivolous, or wasn't accounted at all.
The article was instantly bashed for its sexist, xenophobic and racist undertones and it was later taken down.
While PC's fame is widespread, not everyone outside of India is aware of her bombastic and gripping performances.
Even the roles she played in her initial Bollywood phase like Aitraaz, for which she won an award for her negative role, she proved her mettle by owning every second of the screen time she appeared in.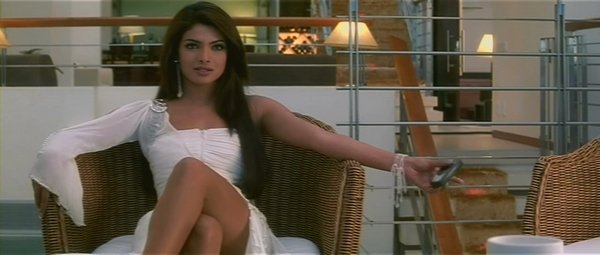 After achieving milestone after milestone in Bollywood and claiming the crown for herself, she didn't let the glass ceiling freeze above her ambitions. She ventured to work on international projects. 
And landed and headlined the ABC show, Quantico.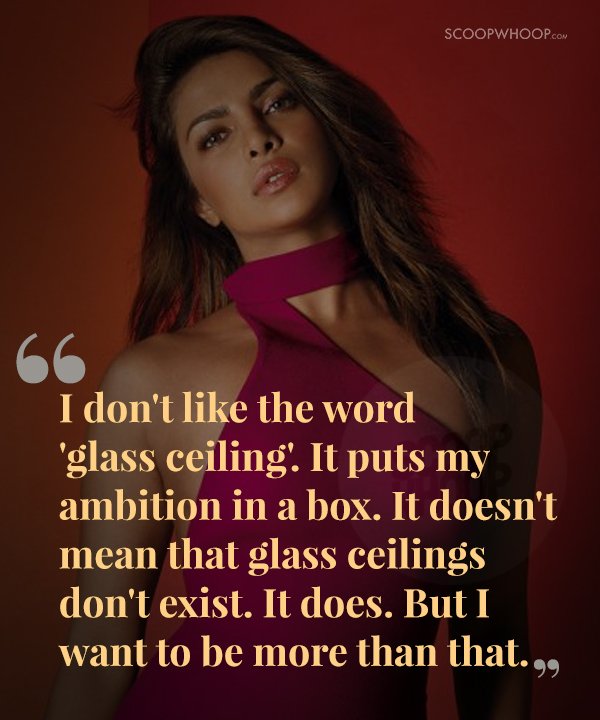 Her intense acting skills…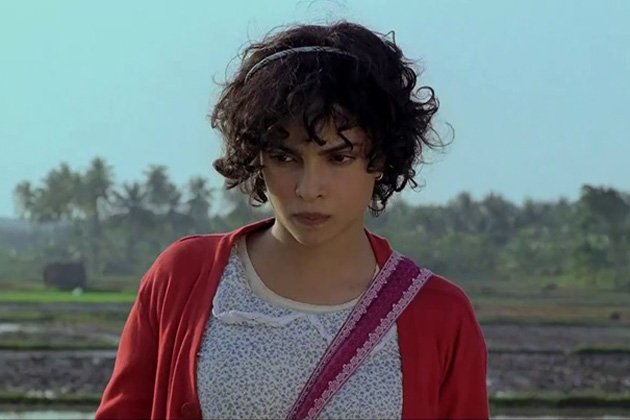 on-point expressions,
…and rigorous hard work to assume a character.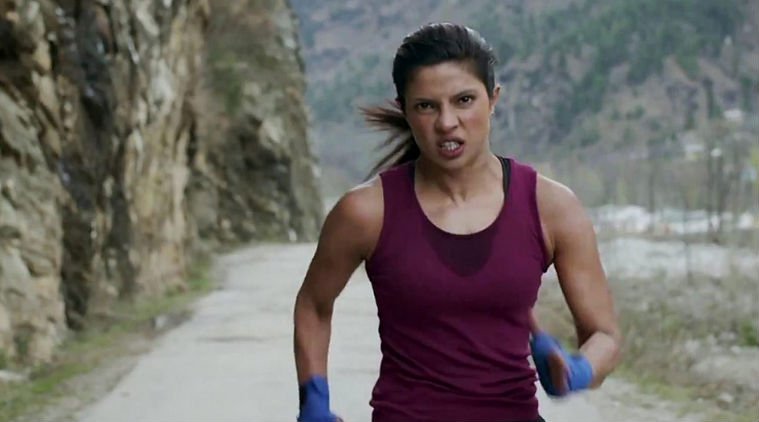 She's worth a million bucks because she's worked that much. And we look forward to roles that do justice to her potential.