Priyanka Chopra, who's among India's top-earning film celebrities, delivered the Penguin India annual lecture on Tuesday in Delhi and spoke on Breaking The Glass Ceiling: Chasing a dream. 
A befitting lecture from someone who has indeed broken the glass ceiling and serves as an inspiration to women around the world. 
Dressed in a hot pink jumpsuit, the national award-winning actor also made quite a few revelations at the 11th edition of the event including the problems of racism and 'power abuse' that she faced in the film industry. 
Here are some of the takeaways from her lecture:
1. On how she faced bullying in school because of the way she looked and the colour of her skin.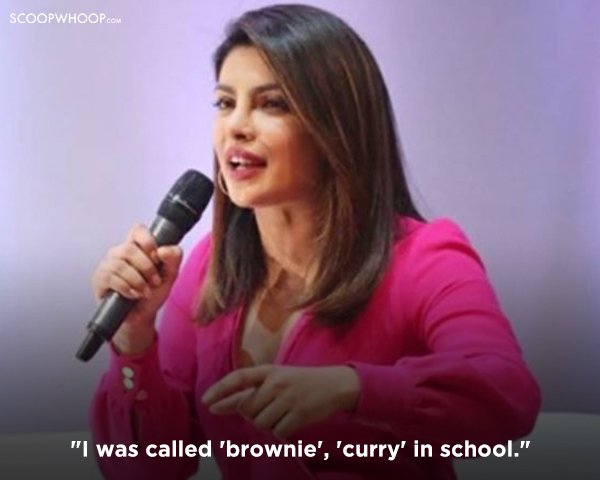 2. She may be a name to reckon with now, but she too struggled to get roles in films.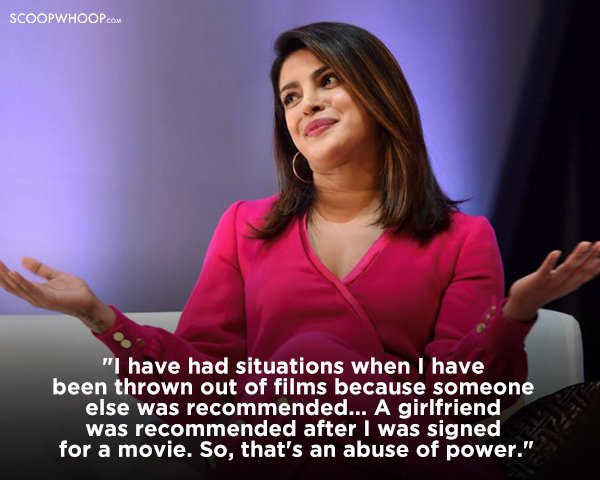 3. On how she made it big, on her own, without any filmy connections and lineage.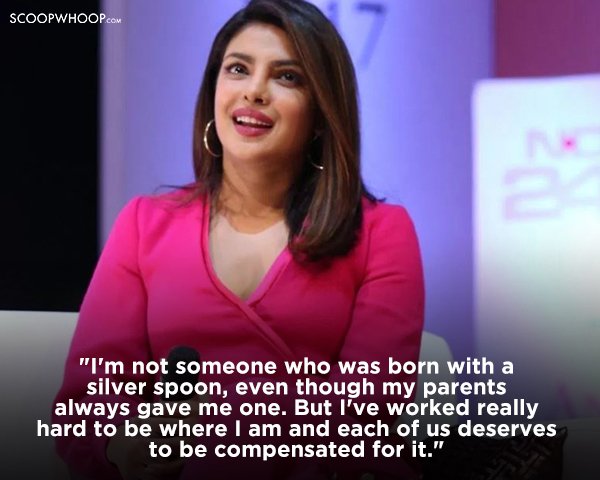 She further added,
"I was removed last minute from many such situations because I never catered to the whims and fancies of powerful men. I only cater to my colleagues and friends who give me respect." 
4. On being the only woman in a 'men's only' Forbes list.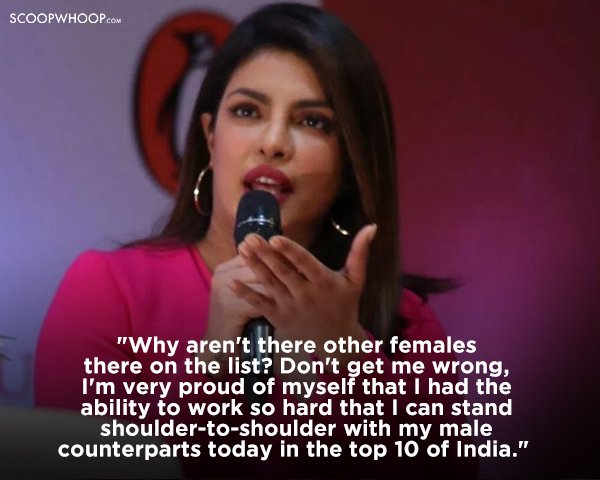 5. On how it is important for women to come out (and report abuse) and speak up but also how it is equally important for the world to support them when they do. It is not a woman's fault.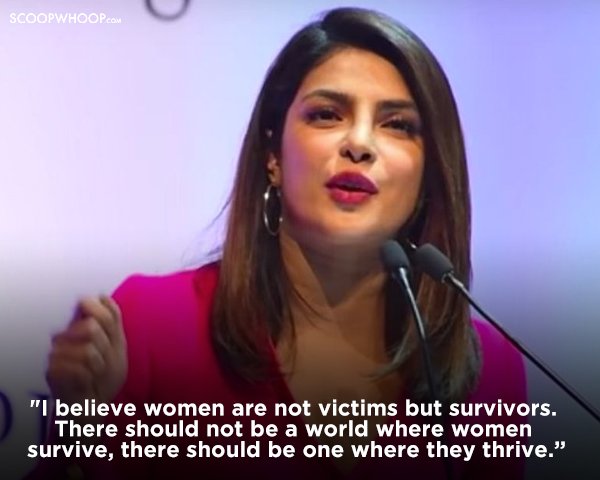 Talking about the whole Padmavati controversy, the 35-year-old actor said she supports filmmaker Sanjay Leela Bhansali and the entire star cast. However, she even pointed out to the polarisation that exists in the country. 
Here's what she said: 
I AM SHOOK. PRIYANKA DID THAT 👏🏽👏🏽👏🏽👏🏽👏🏽👏🏽👏🏽👏🏽👏🏽👏🏽👏🏽 pic.twitter.com/H5KXy2SMba

— STAYC (@StacySuperDuper) December 26, 2017