An actress who prides herself as a product of Bollywood and is making India proud abroad, Priyanka Chopra has never been one to mince words. In a recent interview with TOI, she opens up about her crazy work schedule, upcoming movie Bajirao Mastani, how the world is primarily dominated by the male species, and also dishes out some advice for all the girls out there.
Commenting on how we live in a male-dominated society, she said, "I think women have been treated like second-class people, no matter where in the world we go. I think we have reached a point where certain women are standing up for themselves and demanding to be taken seriously for their jobs, on merit. I think it is a great time for feminism, there are so many people standing up for women's rights. So yes, this is a global problem."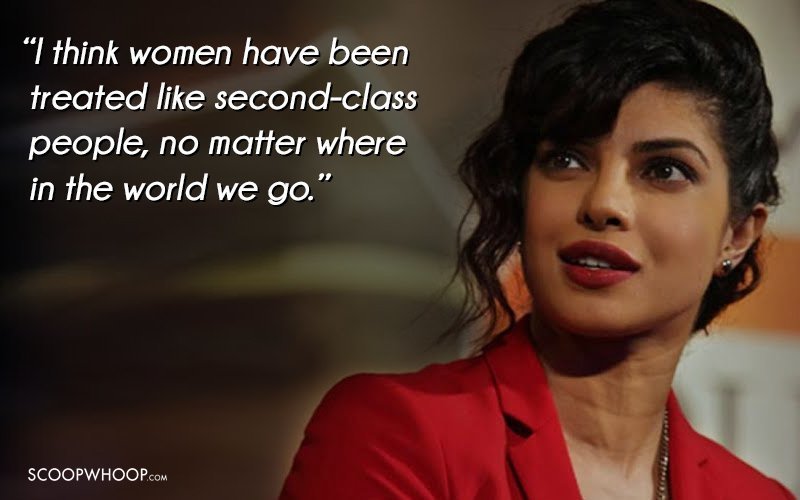 A lady who hasn't minced words when speaking about the wage gap between men and women in general, makes a well-thought point on the issue. She also speaks about how in her movie, she portrays the character of Kashibai , who is heartbroken because her man falls in love with another woman. But in real life, she dispenses some great pearls of wisdom.
She says, "For eons, women have been told how to be and what not to be. I don't think you should be in the relationship when your partner feels for someone else. It is also about one's self-respect." We couldn't agree more.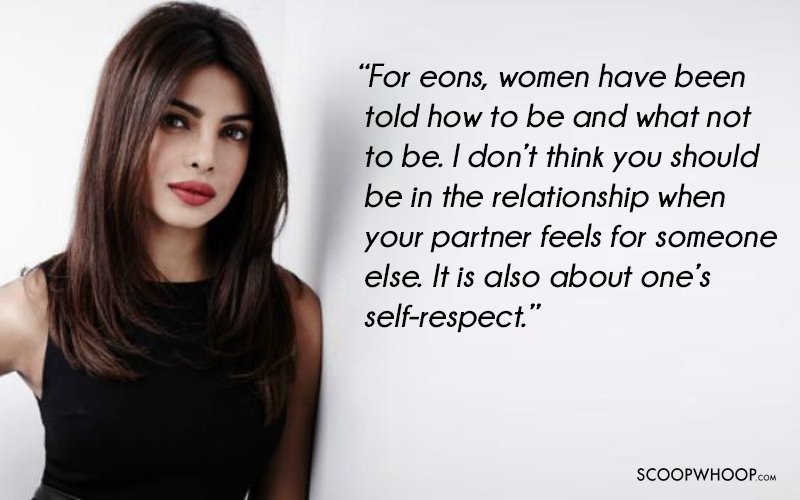 We have the utmost respect for people who speak their mind. And you are definitely one, PC!