It's only in India that every single person has the right (or so they think) to tell a woman how she should be dressed. The irony however is that it's also in India that women of all ages are being raped and molested, even if they wear what society thinks they should be wearing. 
The newest woman to have been panned for not being 'appropriately' dressed is Priyanka Chopra.
On a promotional spree for her maiden Hollywood film, Baywatch, Priyanka was in Berlin, Germany, around the same time as India's Prime Minister, Narendra Modi. The two met and Priyanka put up a couple of pictures on her social media to share the moment with her fans.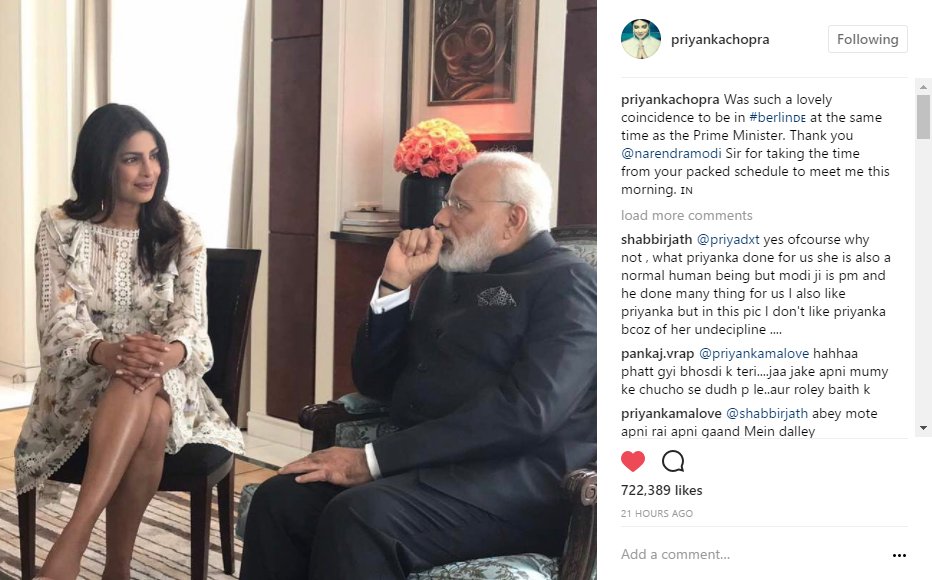 However, amidst all the positive comments, there were quite a lot of trolls who set out chiding PC for wearing a short dress, something they felt wasn't the right outfit to meet the nation's Prime Minister.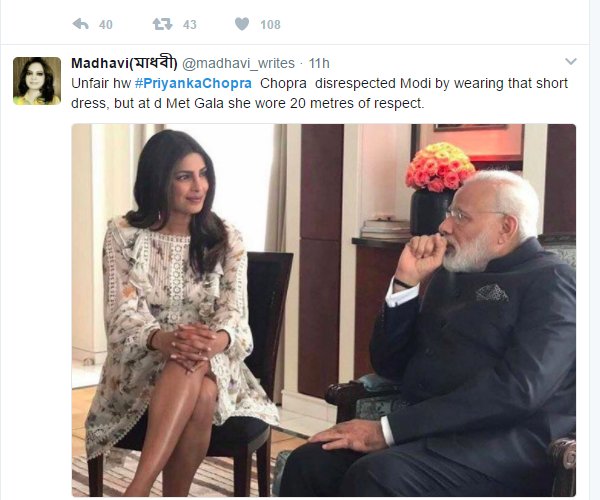 Obviously, it is no one's business to tell a woman, celebrity or not, what to wear and what not to wear. And there's nothing 'appropriate' about any choice of clothing. But a woman showing legs is certainly the biggest crime as per a majority of Indians, both men and women. And PC was mercilessly trolled for the same. 
However, our desi girl isn't one to take things lying down. 
In true PC style, she had the sassiest response for all those trolls as she put up yet another picture showing her legs, this time with her mother by her side.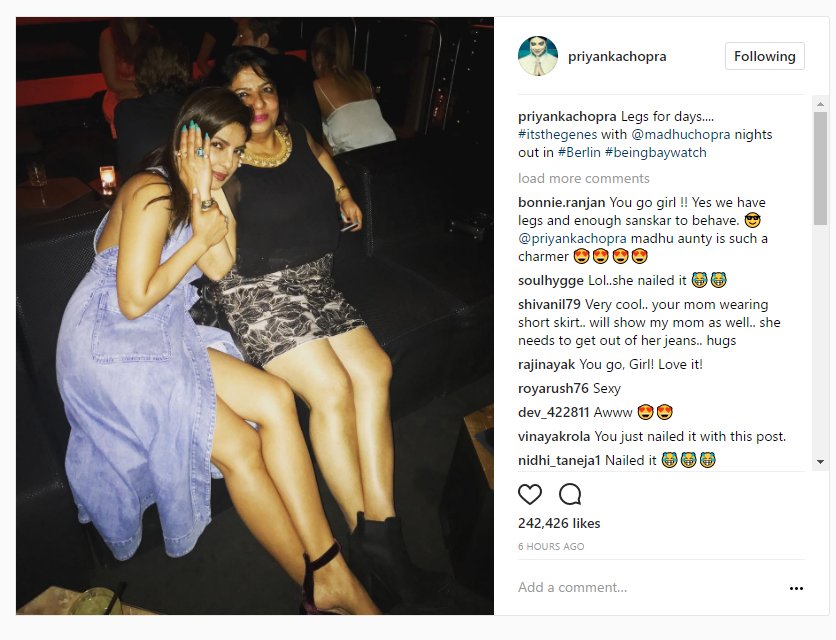 Clearly, legs for days are in her genes! 
Way to go, PC!