Priyanka Chopra recently donned a golden bedazzling saree for the cover of Instyle US magazine. 
The saree was styled without a choli/blouse and desi trolls were like ah, yes, finally some cause to validate our existence.
Priyanka posted the cover with a caption that delineated the significance of saree in Indian culture and tradition-
Fashion is such an important part of global culture, often arising from centuries of tradition, and doesn't go out of style when the seasons change. The 'Saree' is one of the most iconic and recognized silhouettes from India. 
Trolls being trolls felt an immediate need to impose their understanding of a 'saree' on PeeCee, resulting in your average slut-shaming, name-calling, and slandering.
Utilising their valuable time, the trolls pointed out 'where is the saree' or 'where is the blouse'?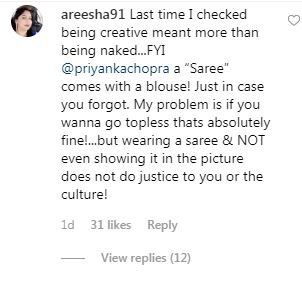 The 'saree-inspectors' oh-so-valiantly protected our 'culture' by shaming PeeCee for wearing this choli-less saree.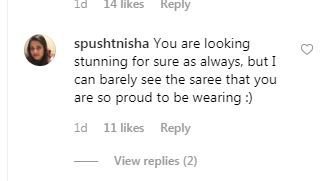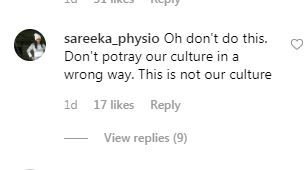 I mean, of course, the freedom of choice means crap to us.
Some of the sensible netizens had to come up and point out that choli-less sarees have been a way of clothing in India.
Tarun Tahiliani, whose designer saree PeeCee wore, also came forward to voice his opinion. He told Mid Day–
There's nothing vulgar about it. In fact, not using a choli makes it a global statement. The transition from alluring Indian beauty to this modern goddess for a mainstream fashion cover only speaks of her [Priyanka] versatility. She is truly a modern Indian icon.
No, we are not doing this dance again. We are not even going to dignify slut-shaming with a response.