Is it just me or #Nickyanka's sangeet ceremony looked awfully like this one song, 'Sunoji Dulhan' from the movie, Hum Saath Saath Hain; and their cricket-match event from Hum Aapke Hain Kaun?
So, after Sadhana and Vivek get married in Hum Saath Saath Hain, their family decides to give them one saga of a reception – introducing everyone from saas-sasur to chhote-natkhat devars in small skits, set against the backdrop of popular songs.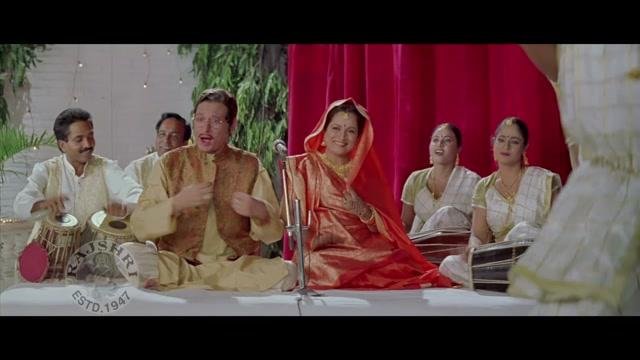 Now, Parineeti Chopra described the sangeet function something like this, and we immediately connected the dots.
"For our Sangeet, the Chopra family decided to depict Mimi did and Nick's love story through songs, scenes and skits – full Bollywood style."
One can actually find parallels between the pictures that #Nickyanka brigade shared and the song video. 
1. The hum saath saath hain bit.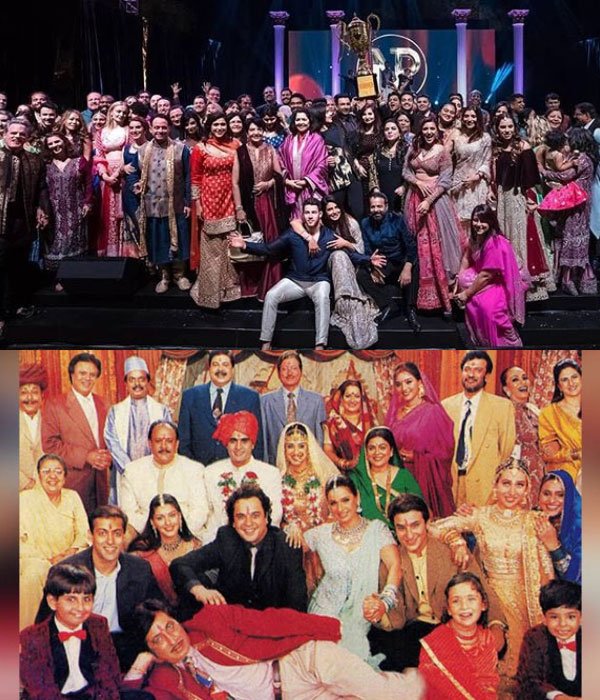 2. The girls cheering in unison bit.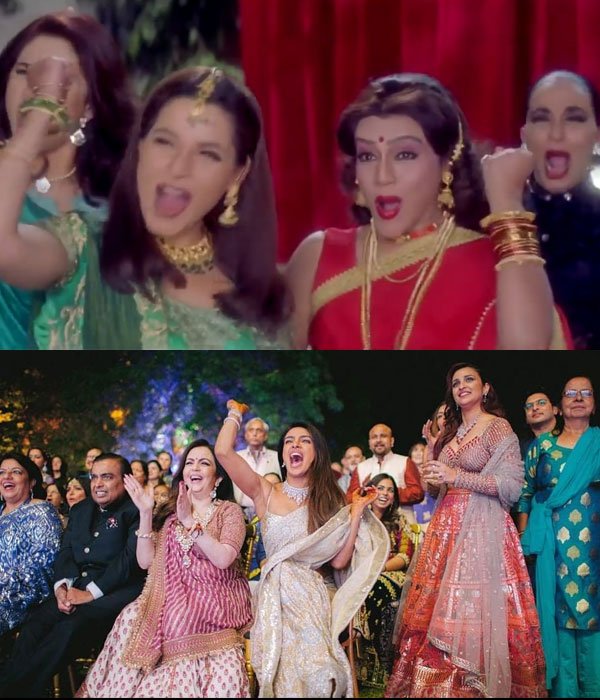 3. The happy couple giggling at their relatives' silliness bit.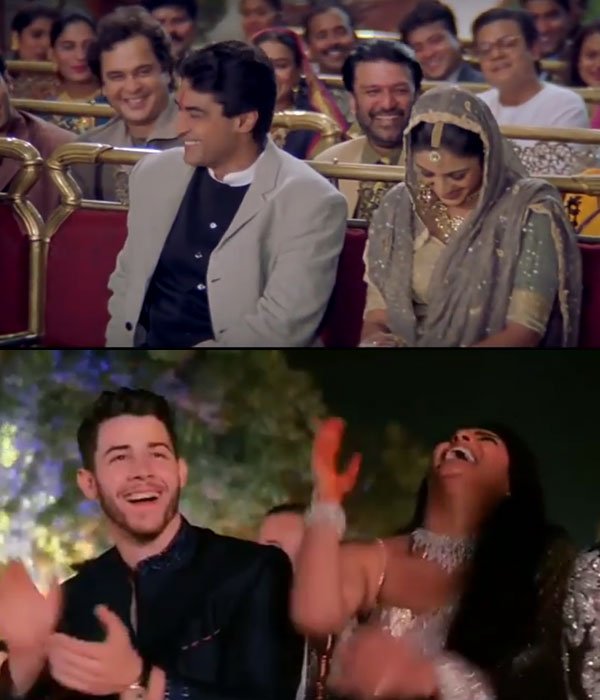 4. The kandhe pe uthana bit.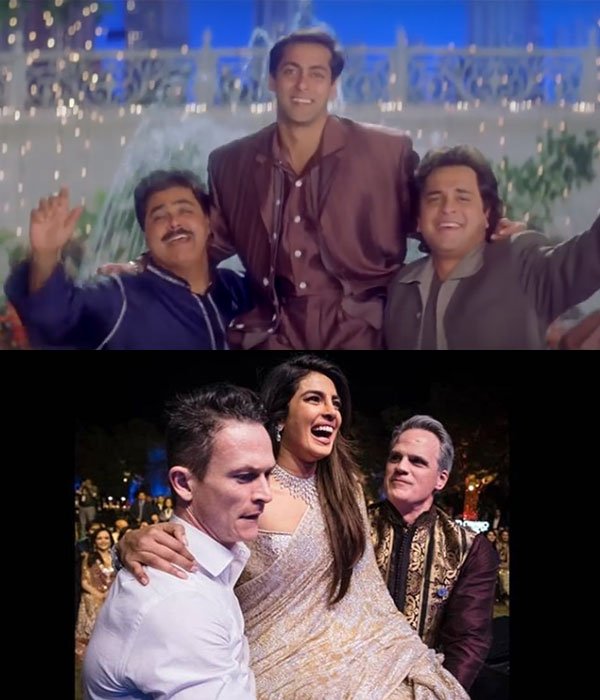 5. This haath-mein-haath bit.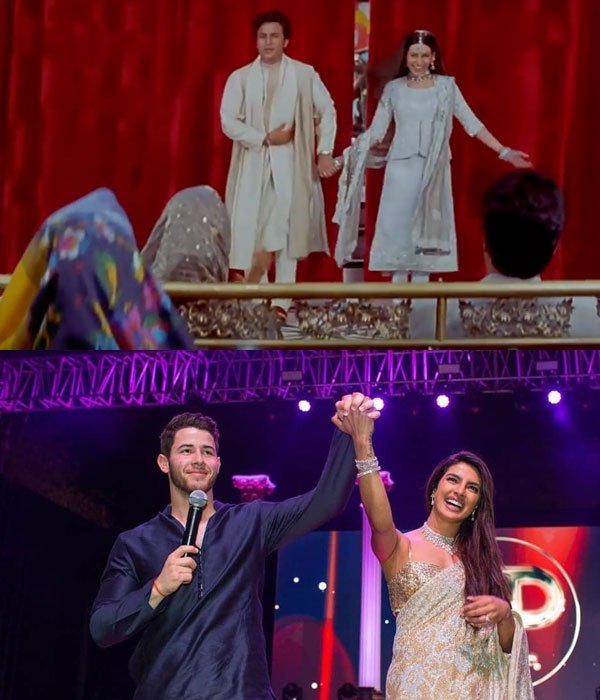 6. The bhai-bhai pose.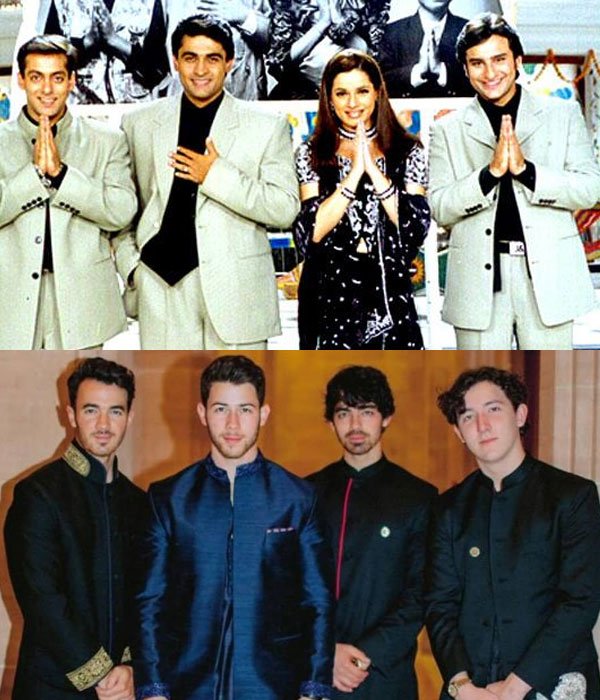 7. The clapping in admiration bit.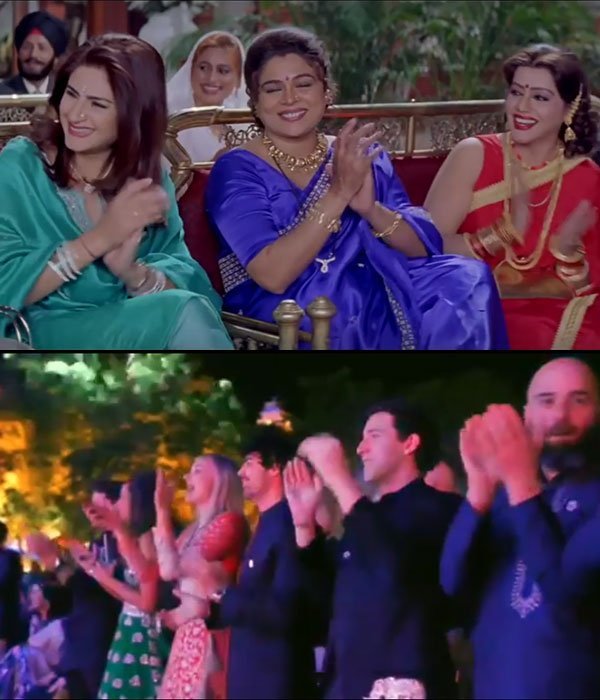 8. And last but not the least, although not from the same movie, but another one of Sooraj Barjatya's gem – Hum Aapke Hain Kaun. This ladkewale versus ladkiwale cricket match totally reminded us of the similar match in the movie.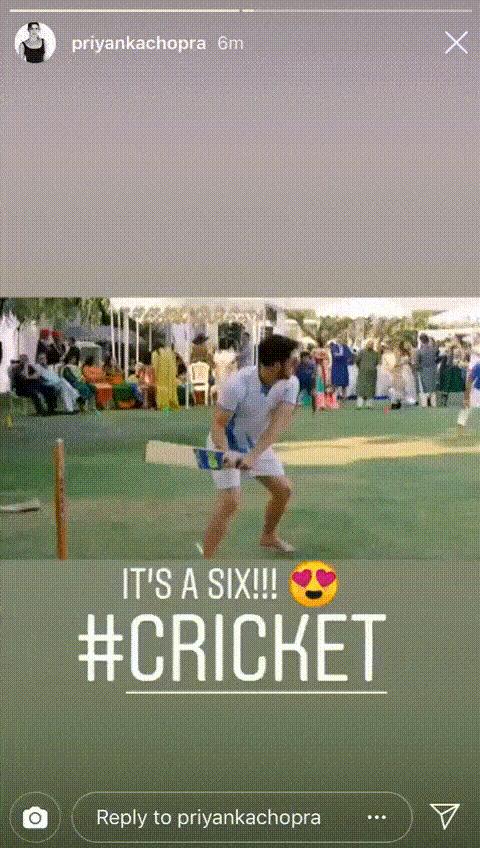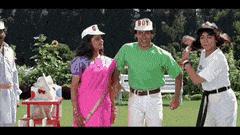 As if this wasn't crazy enough, the two teams in the movie wear caps reading 'Boy' and 'Girl', making it a ladkewale versus ladkiwale match indeed. Coincidence?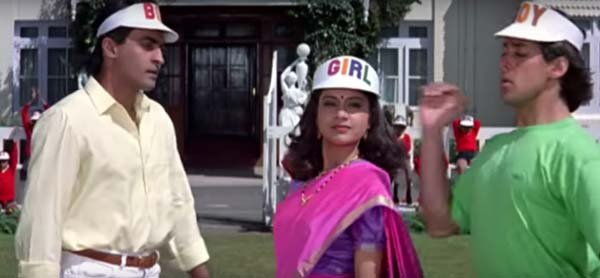 All the images are taken from Priyanka Chopra's Instagram or are screenshots of the Sunoji Dulhan video.
Watch the whole video here.
 Design Credits – Lucky Mehendiratta.