It's raining weddings in Bollywood this year, as now Nick and Priyanka are gearing up to tie the knot at The Umaid Bhawan Palace in Jodhpur. 
Priyanka and Nick's wedding festivities are reportedly going to take place from November 30 to December 2 at the heritage property The Umaid Bhawan Palace in Jodhpur, which is managed by Taj Hotels. This is the same property that has also hosted actor Elizabeth Hurley's wedding in the past. It is also a favourite of many celebrities from both India and abroad including SRK, the Ambanis, Brad Pitt among others.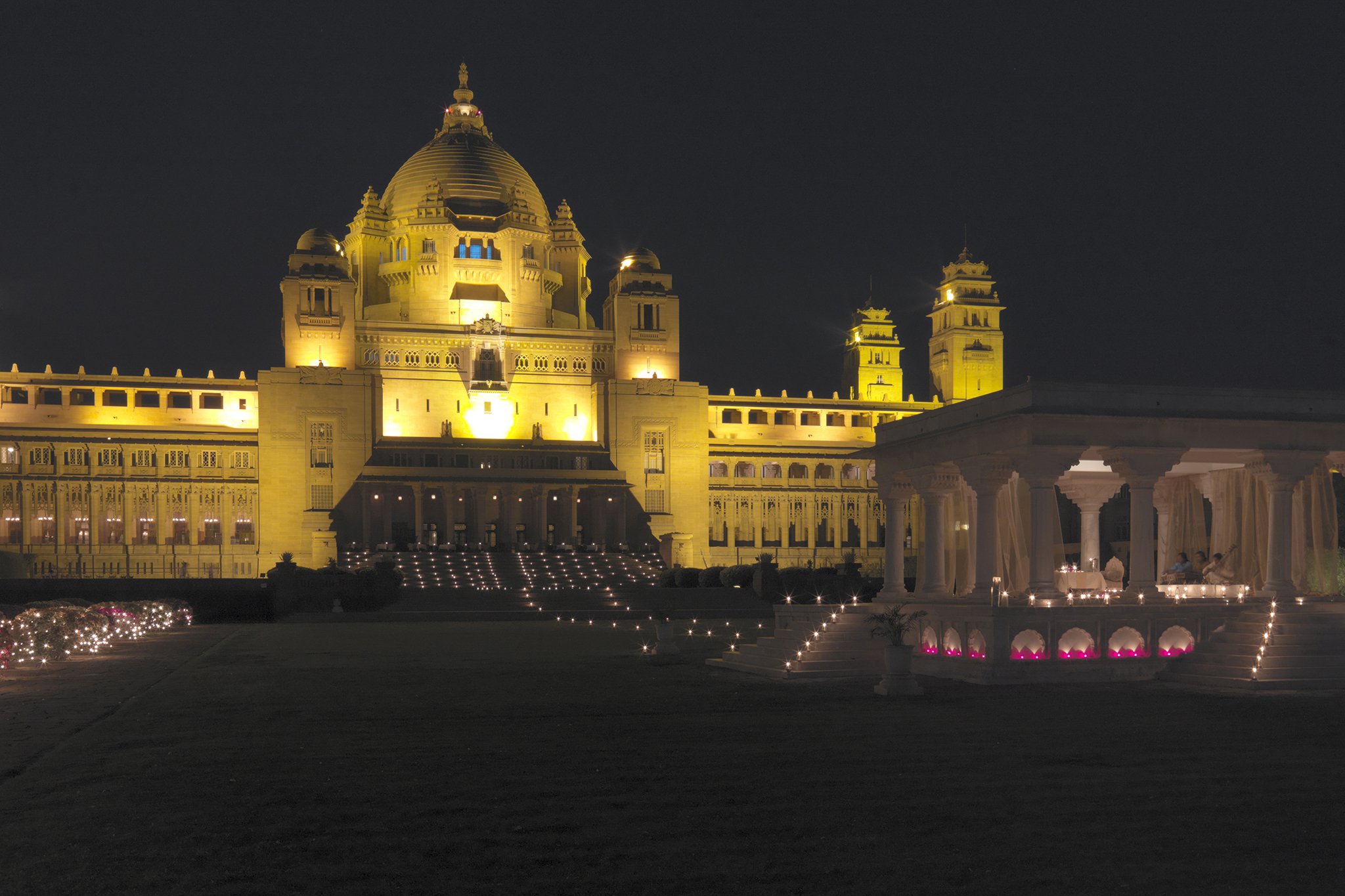 Here's everything you need to know about the place: 
1. Currently the world's sixth-largest private residence, Umaid Bhawan Palace was named after Maharaja Umaid Singh – grandfather of Gaj Singh, the present owner. 
2. The former residence of the royal family of Jodhpur, the palace has 347 rooms and has been divided into three parts – the heritage hotel managed by Taj Hotels, a family museum, and the palace complex.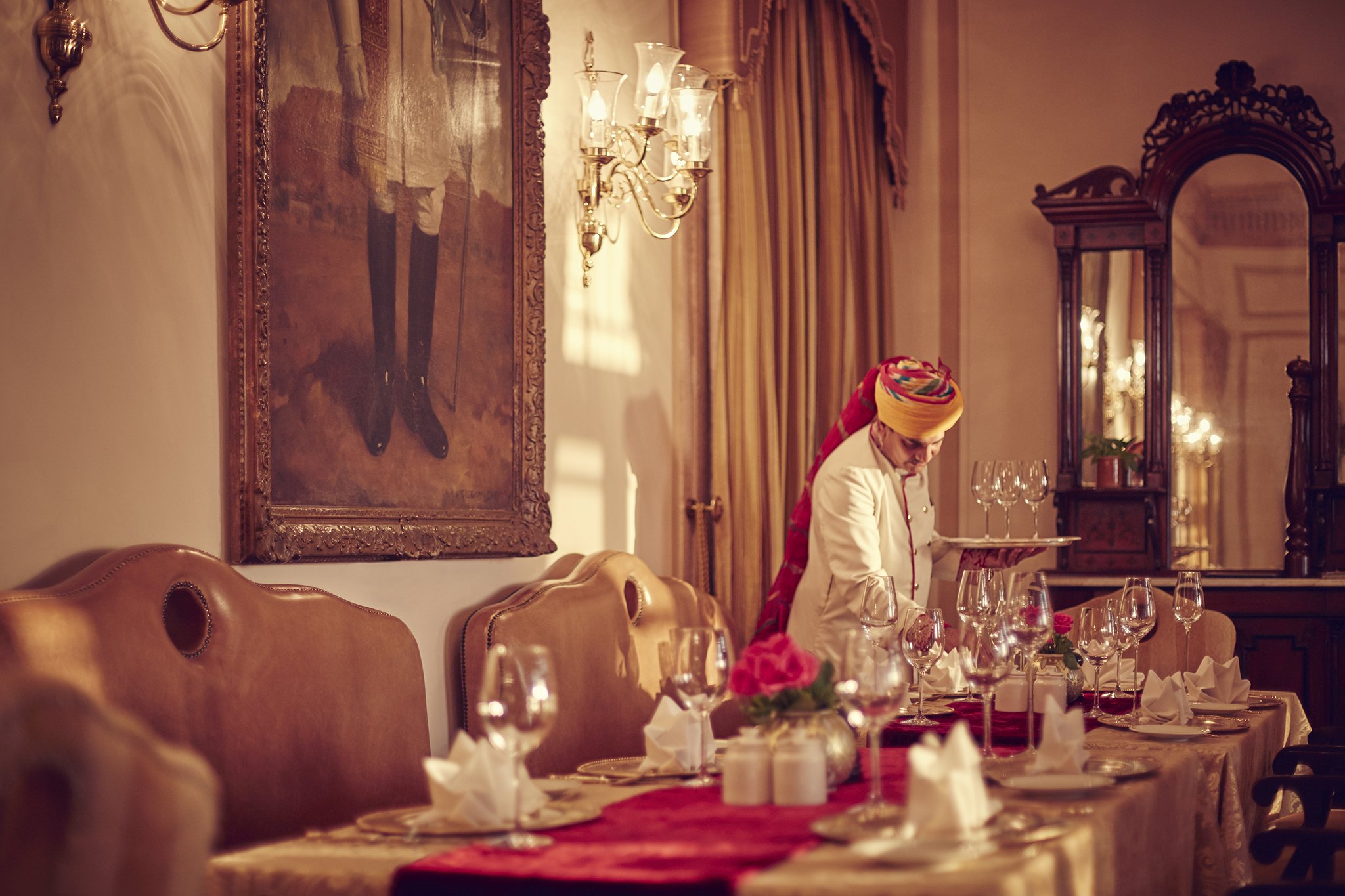 3. Originally constructed in 1943, Umaid Bhawan has won several prestigious awards like 'The Best WOW effect' for a Luxury Hotel' at the Worldwide Hospitality Awards 2018 in Paris for its Mehrangarh Fort experience. 
It was also awarded TripAdvisor's Travellers' Choice Awards for the best hotel in 2016. 
4. The palm court marble used in the palace is the same as in the Taj Mahal at Agra. Who wouldn't feel like royalty when walking across this property?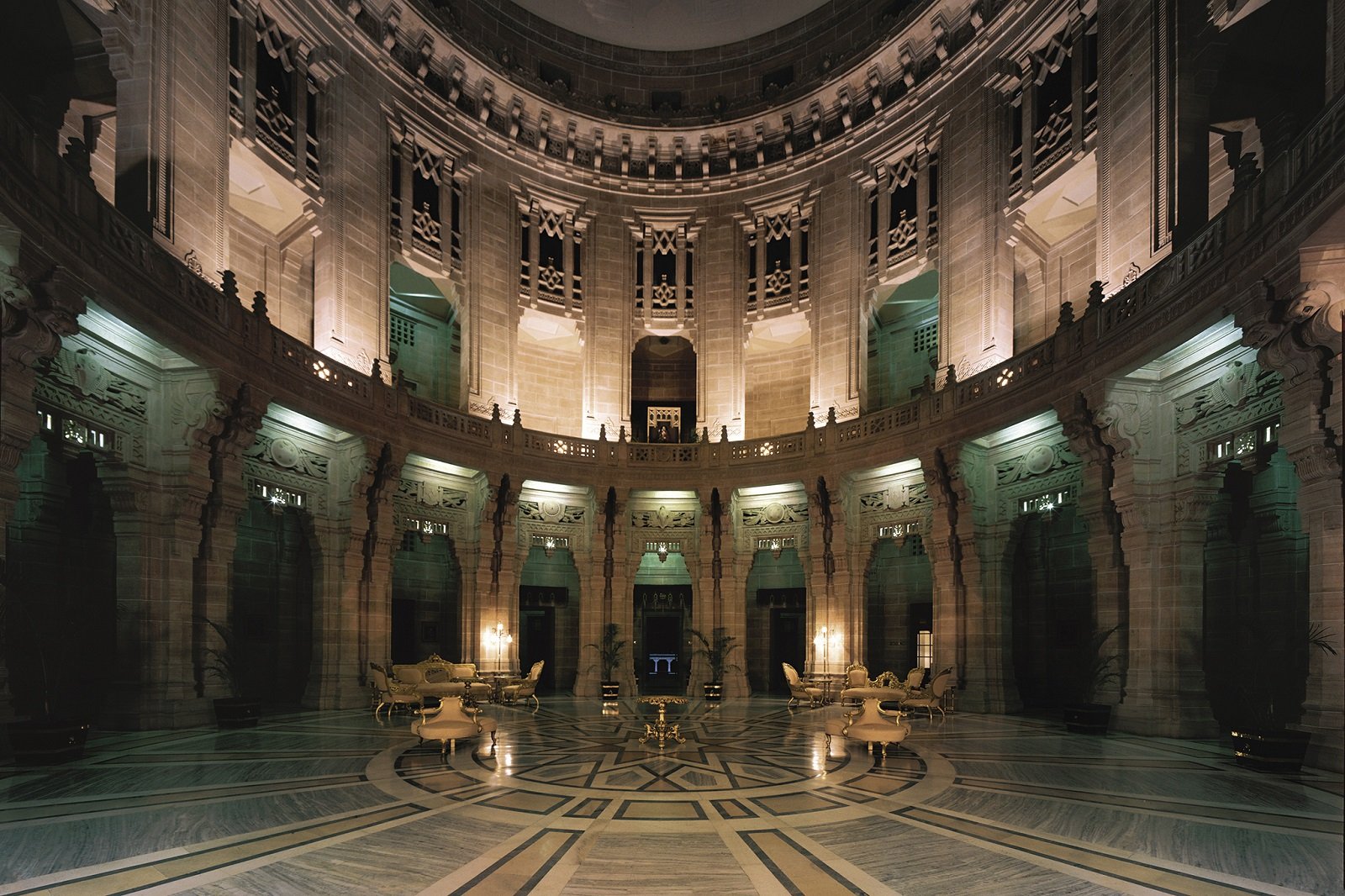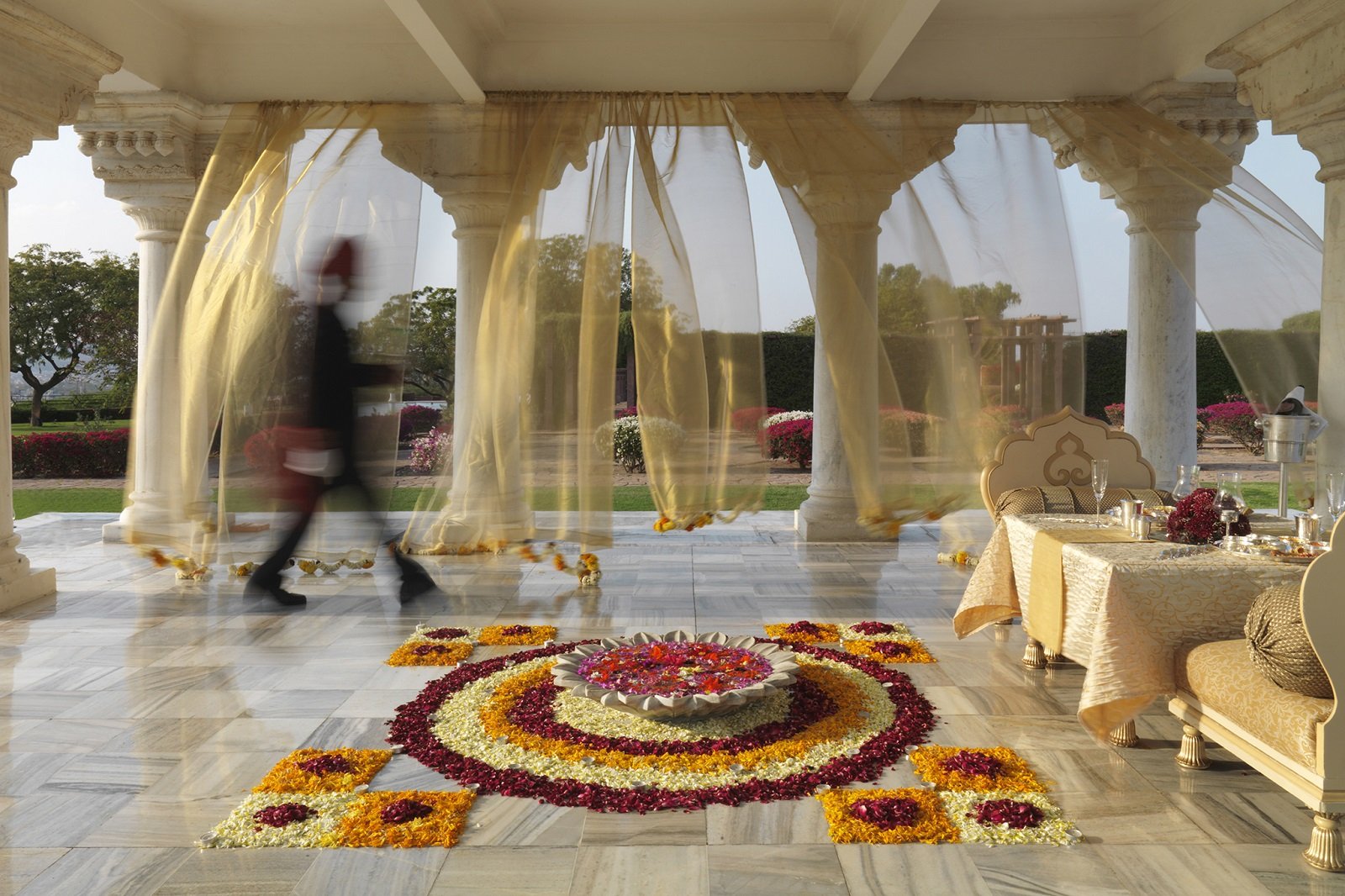 5. The hotel in itself houses 64 grand rooms and suites, divided into five different categories.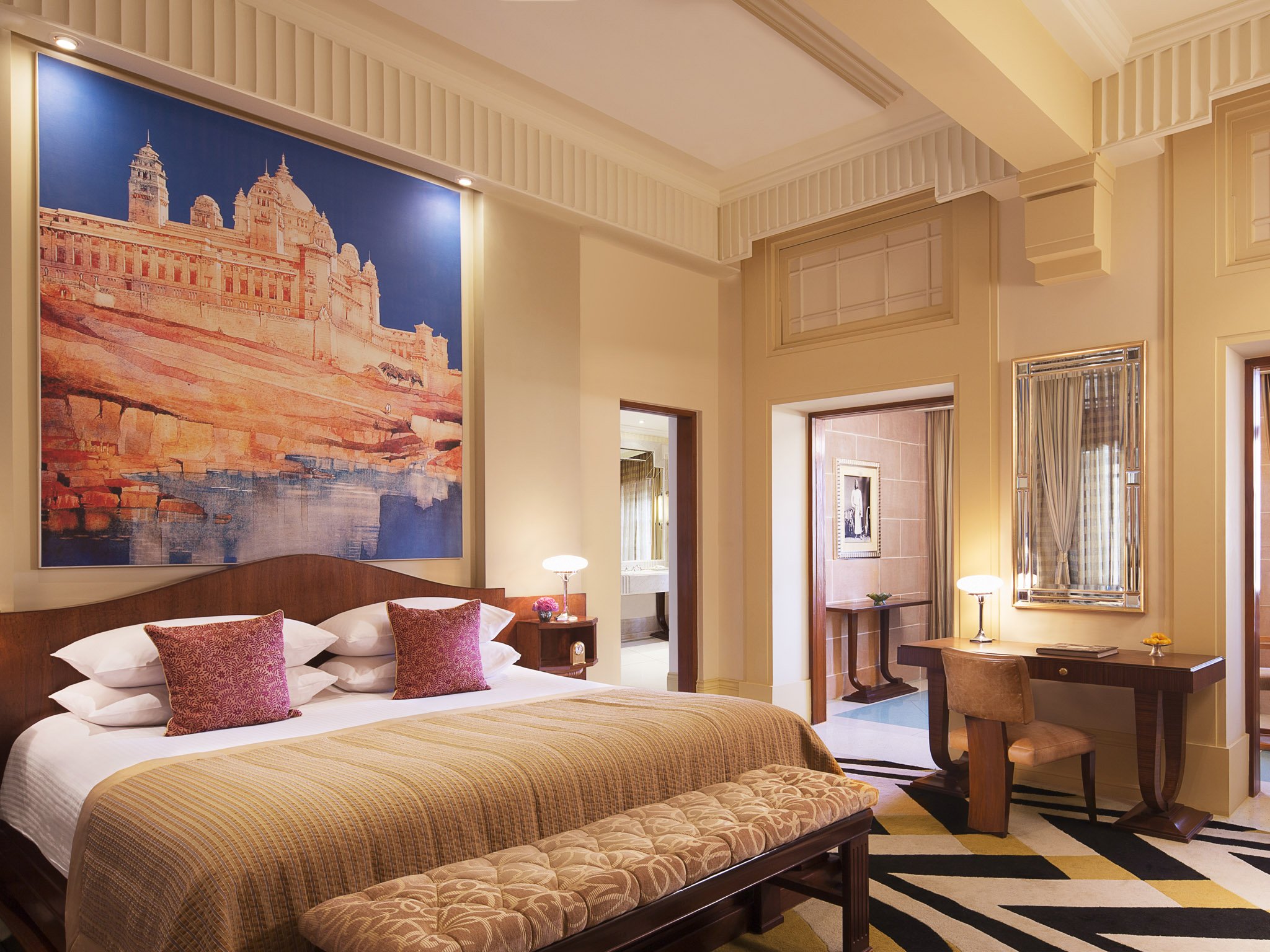 Each room represents an artful combination of traditional decor and modern amenities. There's nothing like traveling in the past in style!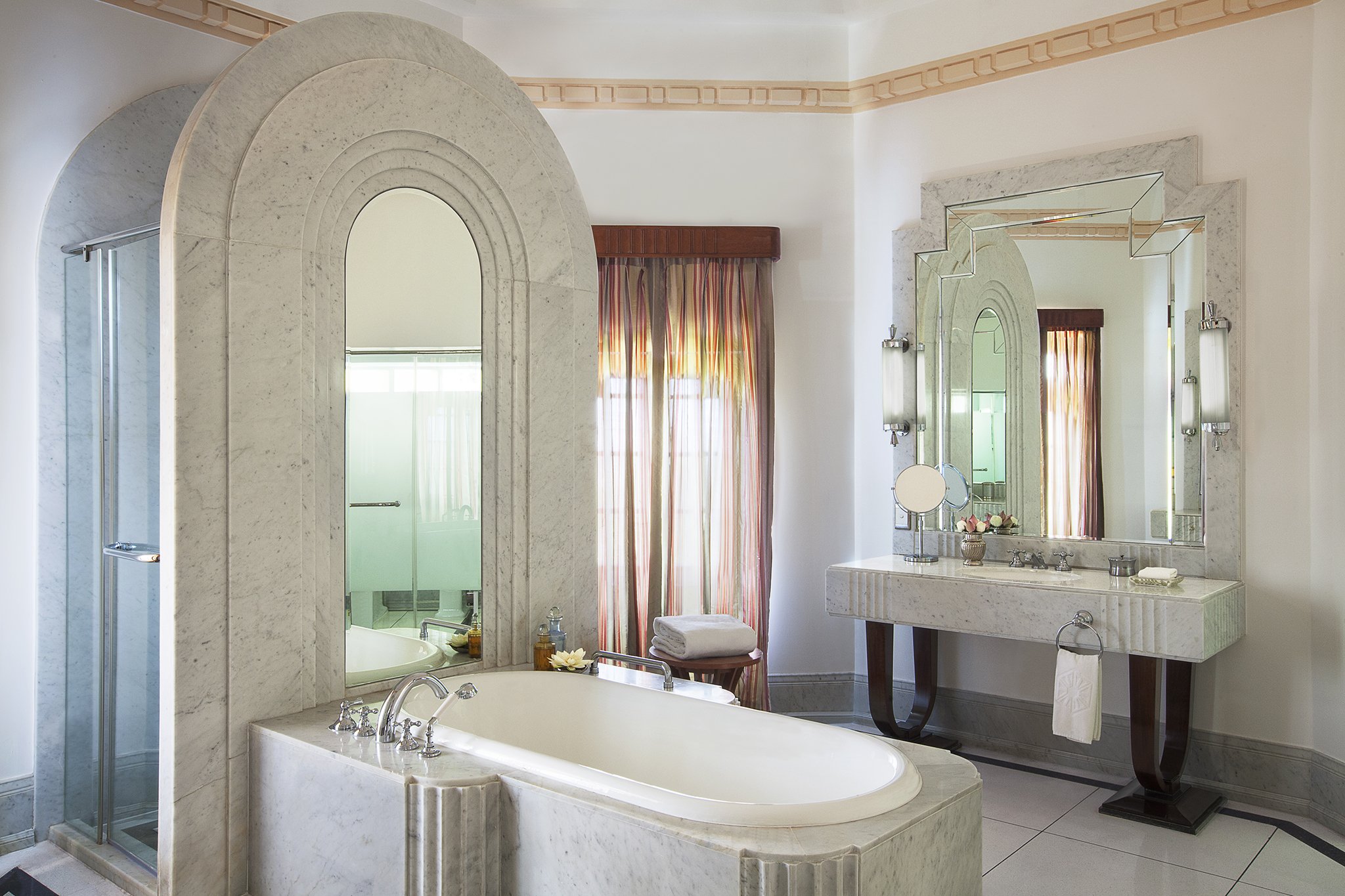 The most basic room costs approximately ₹40,000 for a night if booked two weeks in advance. Though don't try booking for Nick & PC's wedding because it's completely booked for the duration!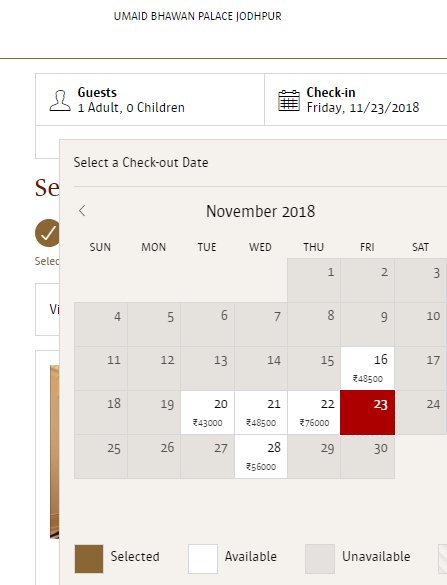 6. Out of the 64 grand room and suites, the Maharaja and Maharani suites are – as the names suggest – the grandest rooms offering a panoramic view of the courtyard and Mehrangarh Fort respectively.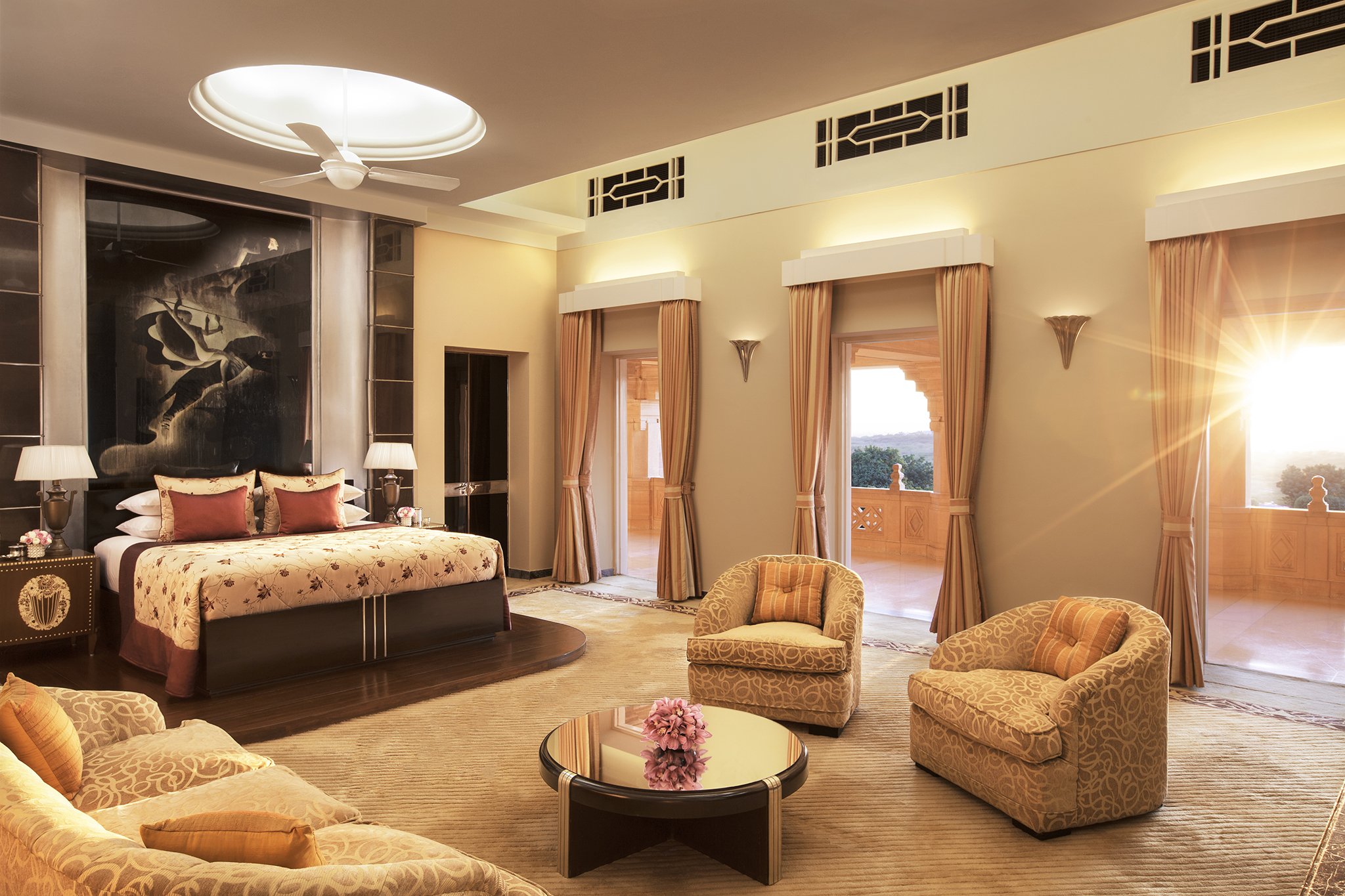 The price of these suites is not available online and you can only book them by personally calling the property. Any guesses on where the bride and groom will be staying?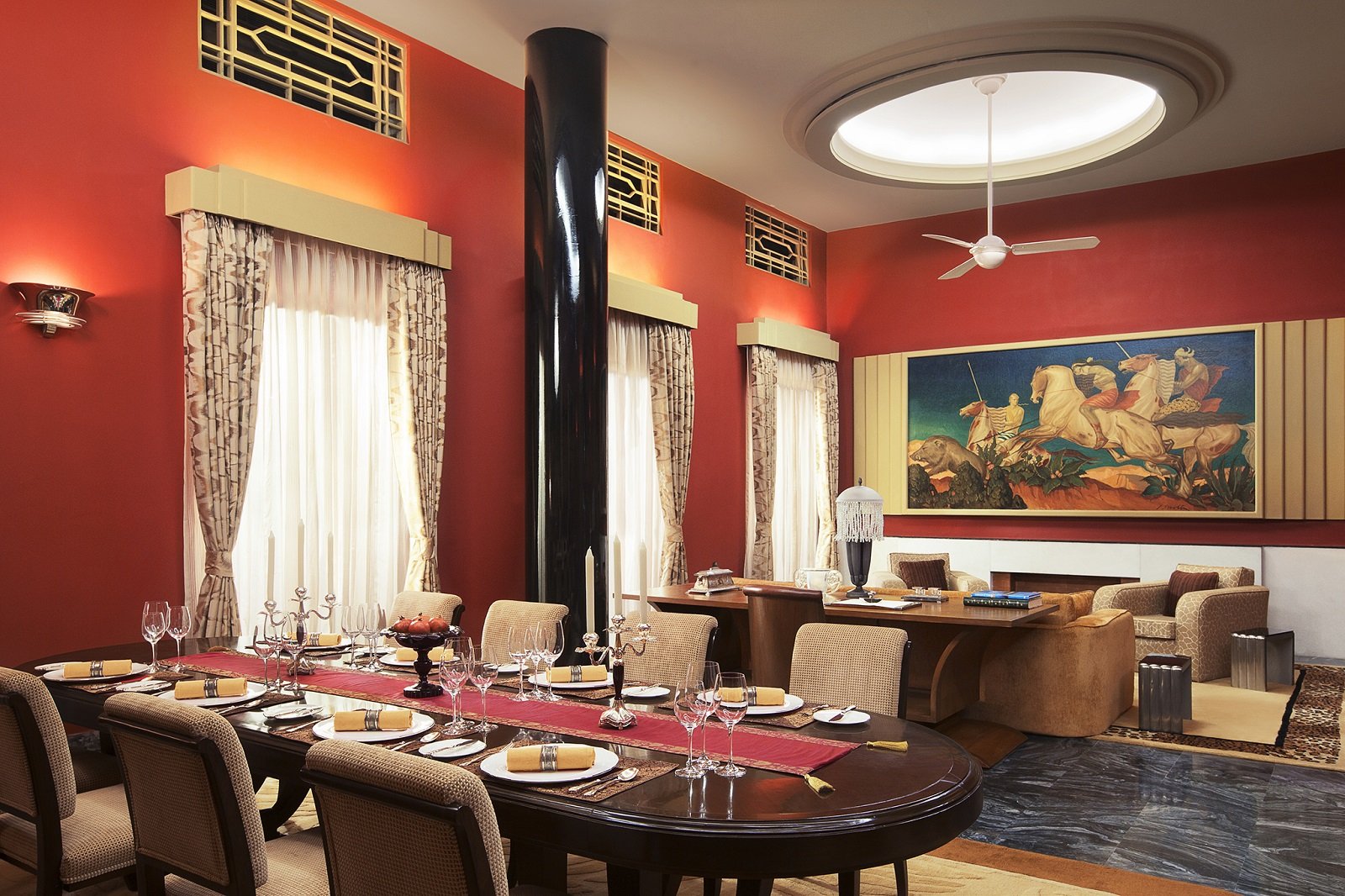 7. If you think the setting is still not reminiscent of childhood fairytales, then opt for the private dining experience, which offers 'private dining in fairy tale settings, handcrafted menus and the magnificent palace as a backdrop'.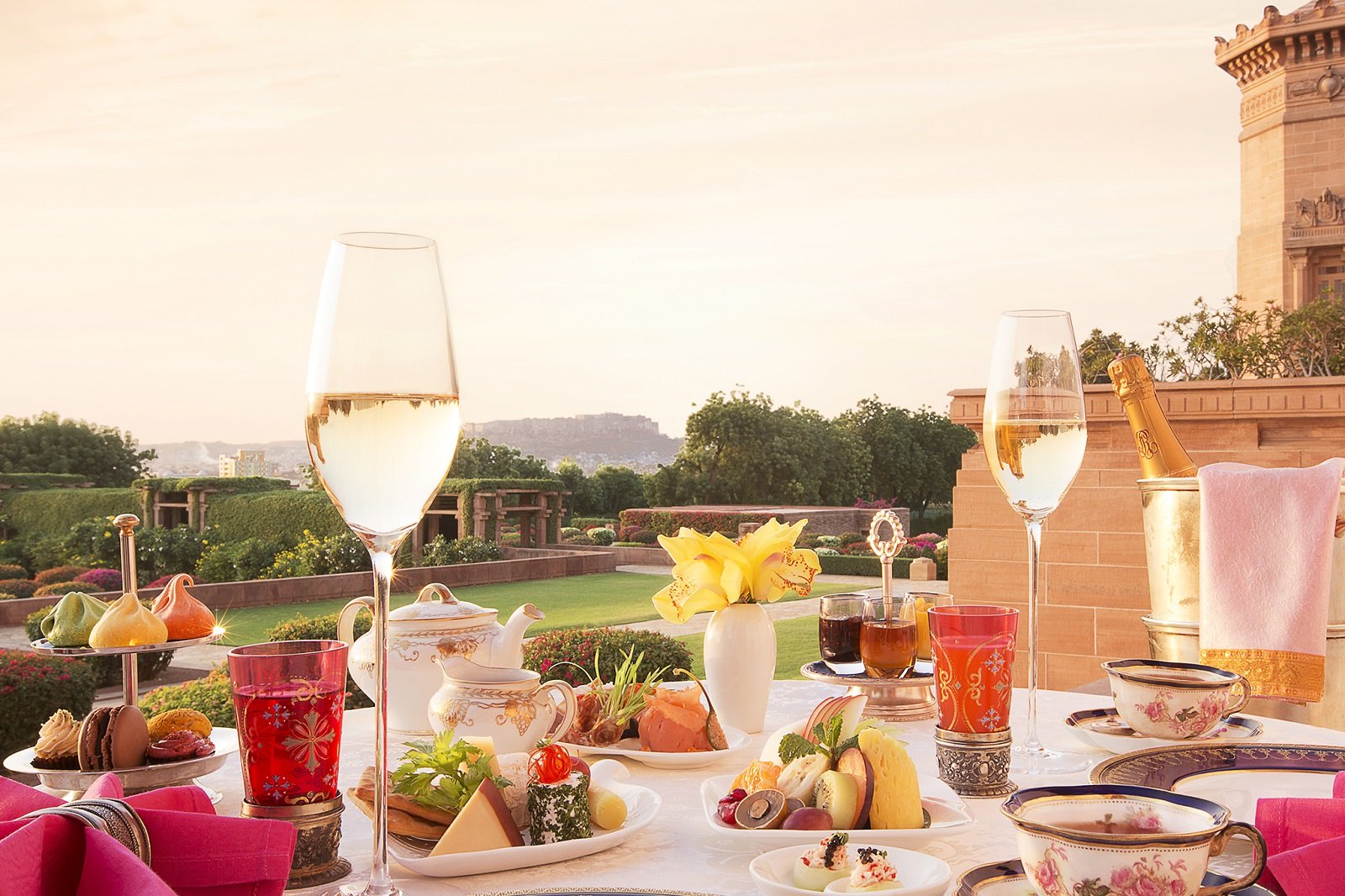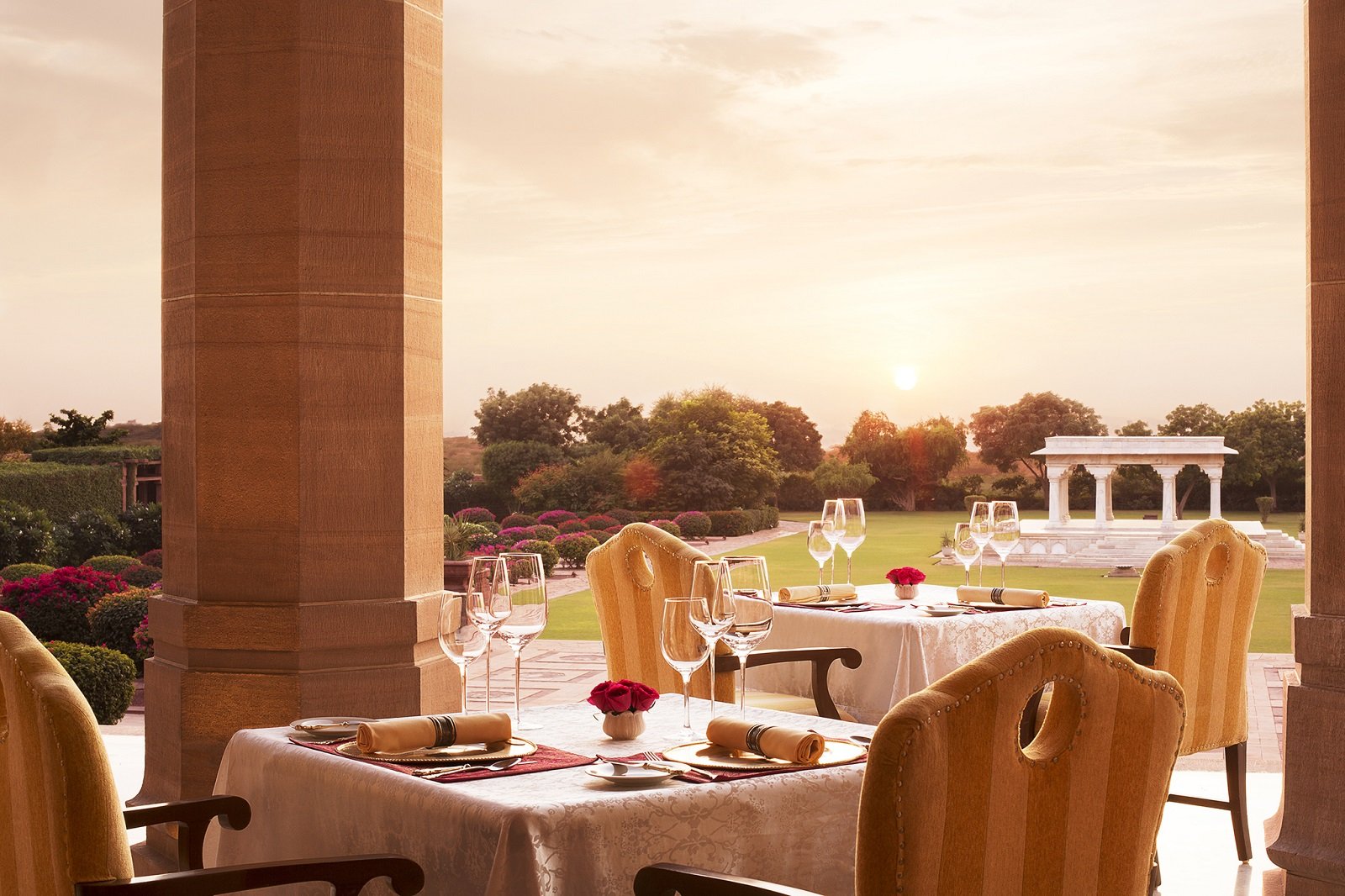 8. And of course, if all this pampering stresses you out, then there are luxurious spas to rejuvenate at and fancy pools to dip into. Because can there ever be something as too much luxury? 
They have couples and singles only spa therapy sessions, and the prices go up to ₹18,000 plus taxes.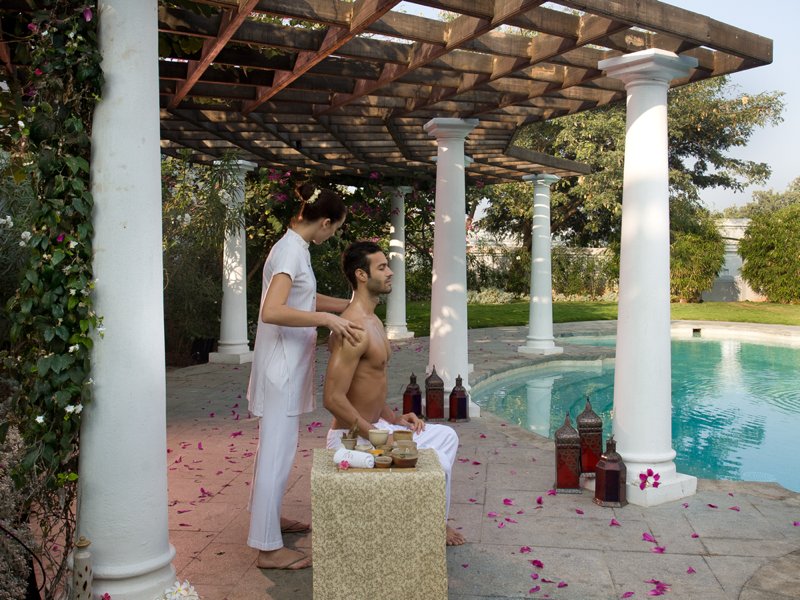 9. Also, if you truly desire a royal experience, then you can request for a private heritage walk and private dining, where you will be treated as the personal guest of the Maharaja. 
And also, book a ride on the Royal Vintage car, accompanied by the royal butler of course. 
10. Set in 26 acres of land, the palace complex includes 15 acres of gorgeous gardens perfect for Instagramming.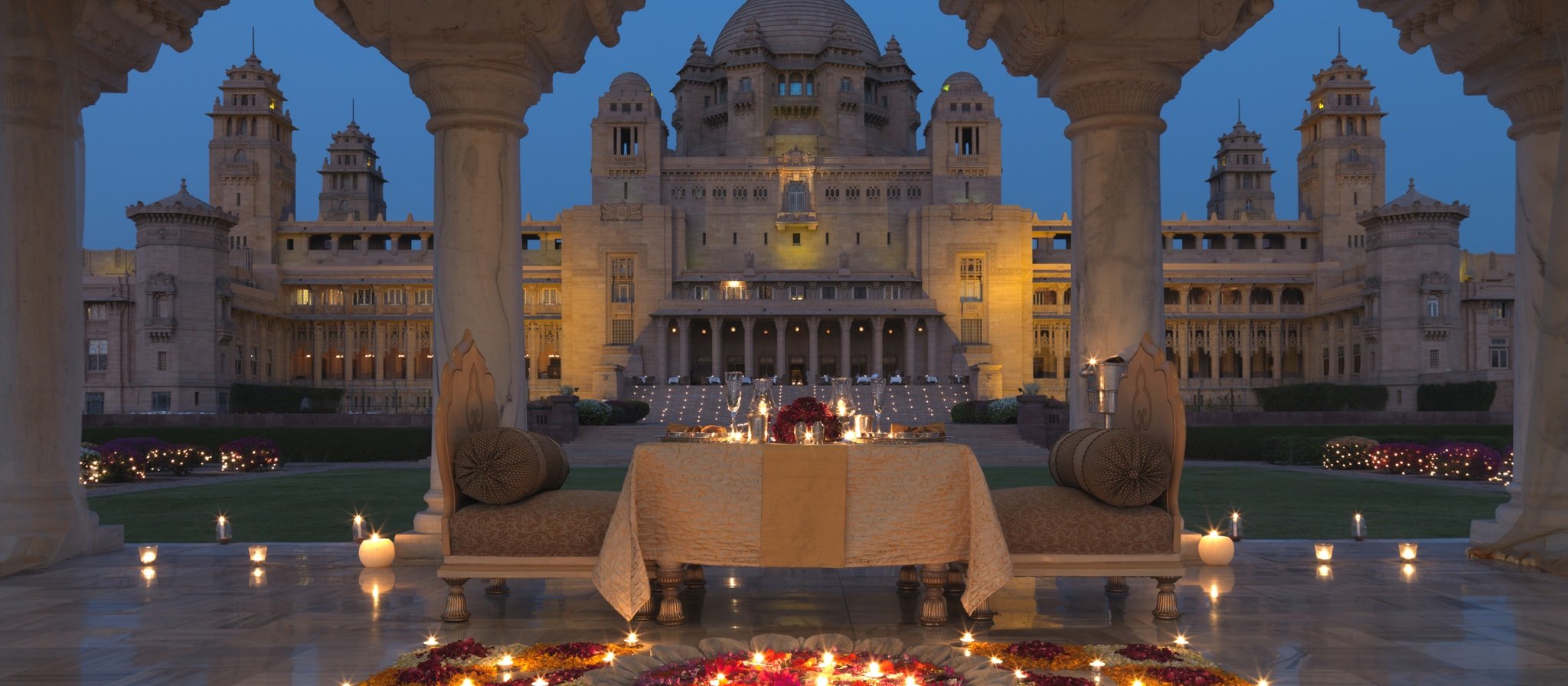 The palace has a throne chamber, a private meeting hall, a Durbar Hall to meet the public, a vaulted banquet hall, private dining halls, a ballroom, a library, a billiards room, four tennis courts, two marble squash courts, an indoor swimming pool and spa and really long passages.
Well, guess when Hollywood meets Bollywood, nothing short of royalty will do. 
All images from the official website of Taj Umaid Bhawan, unless specified otherwise.