Bollywoodlife.com asked netizens to vote for the most popular female celebrity on social media and Priyanka Chopra made a landslide win. I'm not surprised because she really does an amazing job of interacting with everyone on Facebook, Twitter, and Instagram. No wonder everybody voted for her.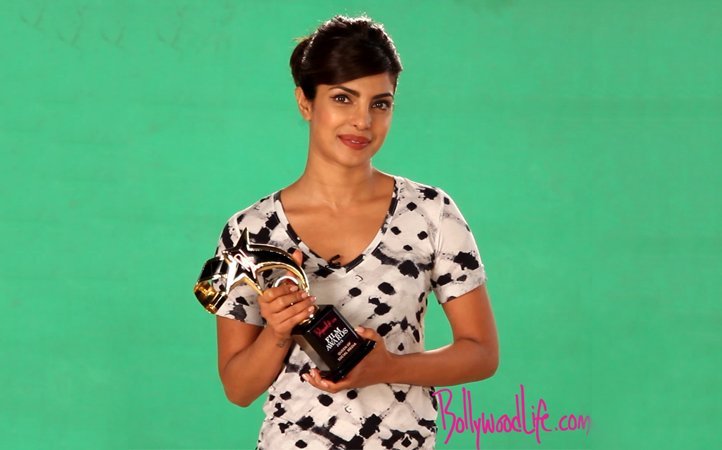 Image source: Bollywoodlife.com
In fact, this month she even emerged most powerful on Verve's list of influential women. How fierce does she look on the cover!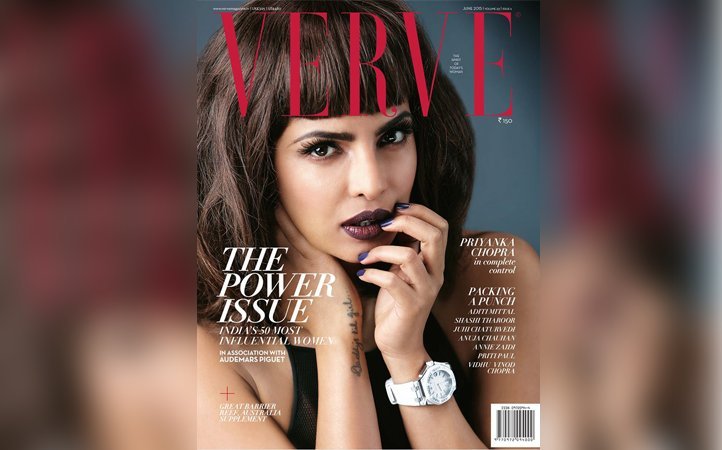 "I think my most empowering moment has probably been my life," she says. That is incredibly sexy and inspiring!
She's also the lead in an American television show that is going on air soon.
Hell yeah, I'm so pumped I wanna join a kickboxing class right now!
Ever heard the expression 'survival of the fittest'? Priyanka lives it. She is very fit and can kick some serious ass, thanks to her training for films like Don and Mary Kom.
At the same time, Priyanka is in touch with her feminine side and celebrates it. She loves to experiment with fashion. She has received various accolades for her style. And been the first Indian actress to cast a foot impression at the Salvatore Ferragamo museum. It's a big deal to have a mould of your foot in a museum of the celebrated Italian designer's works. She joins the ranks of celebrities like Marilyn Monroe, Sophia Loren and Drew Barrymore.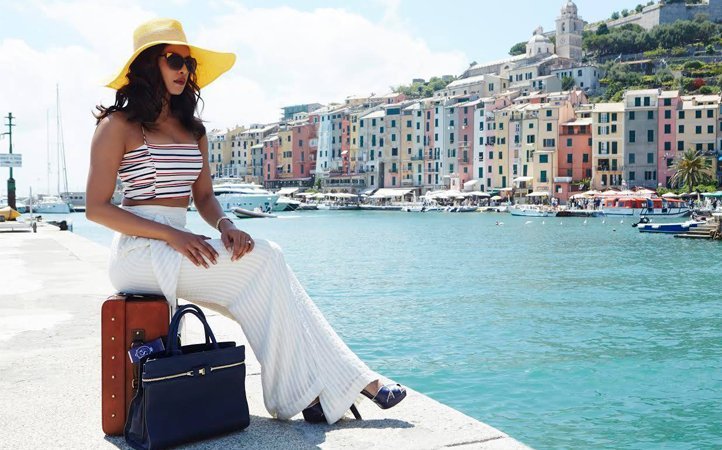 I wonder if this woman ever sleeps because she's always chasing her dreams.
Earlier this year, she received acclaim for her role in the National award-winning biopic Mary Kom. And before that, she forayed into singing and collaborated with international artists like will.i.am and Pitbull.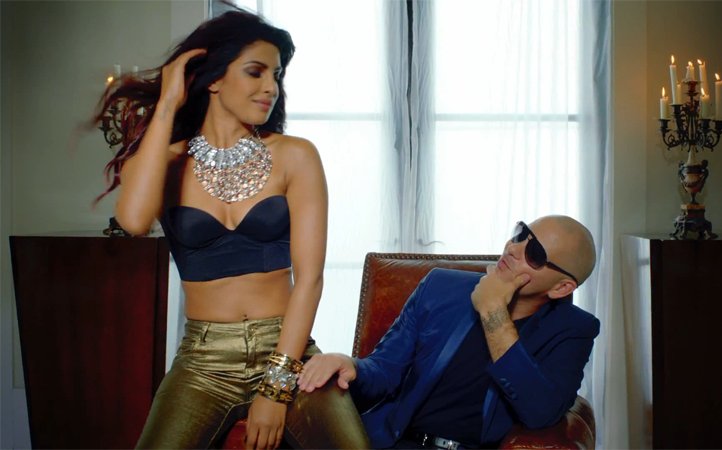 The best part is that she was like any of us when she started out. Priyanka Chopra came from a small town but had big aspirations and went on to win the Miss World title. That's a very important lesson. No matter where you come from, the world is your oyster.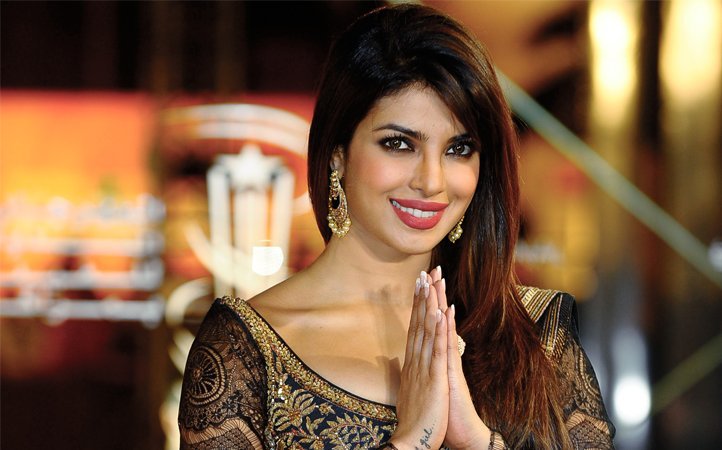 One of the biggest challenges we face as women of today is to strike a balance between our personal and professional lives. You should read her Twitter exchange with her mother to know how committed she is.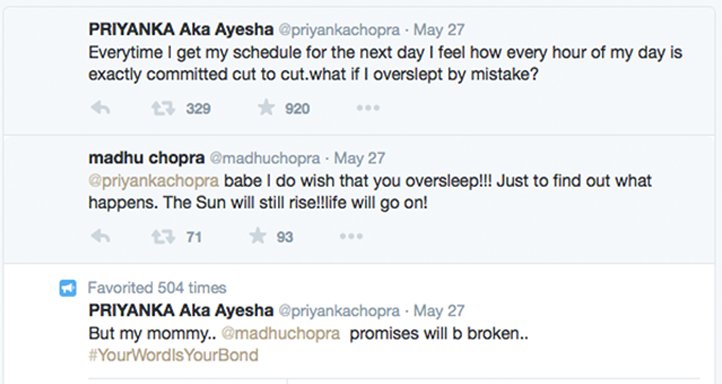 But being a globetrotting artist, Priyanka has always made time for her family. You need to know when to step back from work and spend time with people who care for you.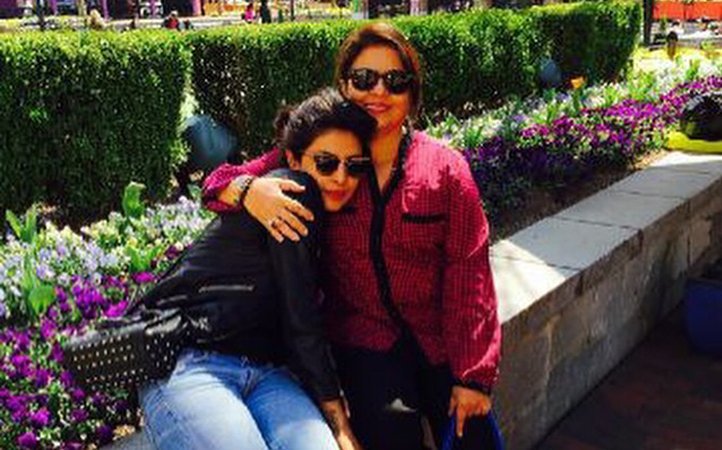 Image source: Priyanka Chopra's Instagram
Priyanka also uses her clout to give back. She is the UNICEF goodwill ambassador for Child Rights. She even raises awareness and fights for causes she believes in. From personal experience, helping those less fortunate than you gives you a deep satisfaction.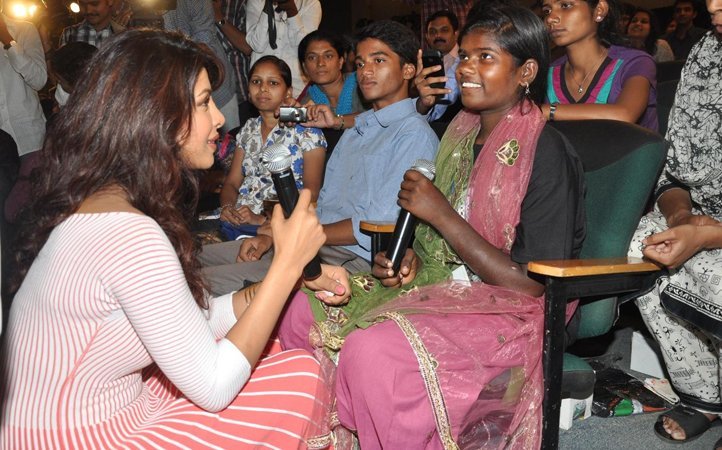 Even with her movie roles, she has broken stereotypes. Take Dil Dhadakne Do, for instance. Although it's an ensemble cast, she stands her ground. She plays a modern woman that we can identify with. When she speaks to her parents about her incompatibility with her husband, we know her struggle is real. It takes courage to speak up. We have to learn to take a stand and not be bogged down by society.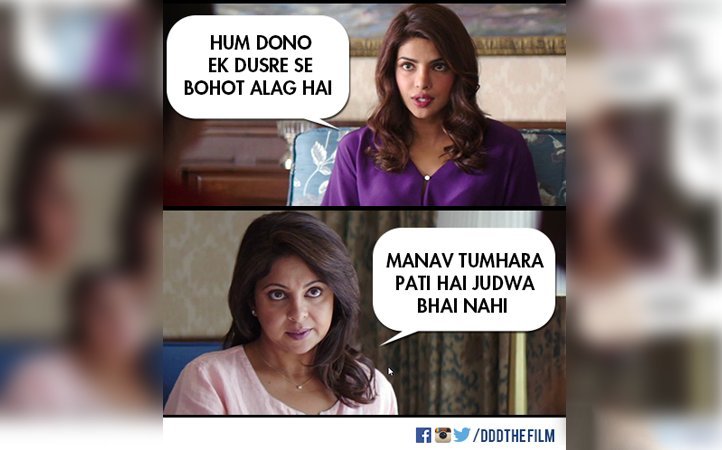 She's a team player and that is evident in her camaraderie with her co-actors from the film. In fact, her off-screen chemistry with Ranveer Singh reflects their bro-sis relationship in the movie.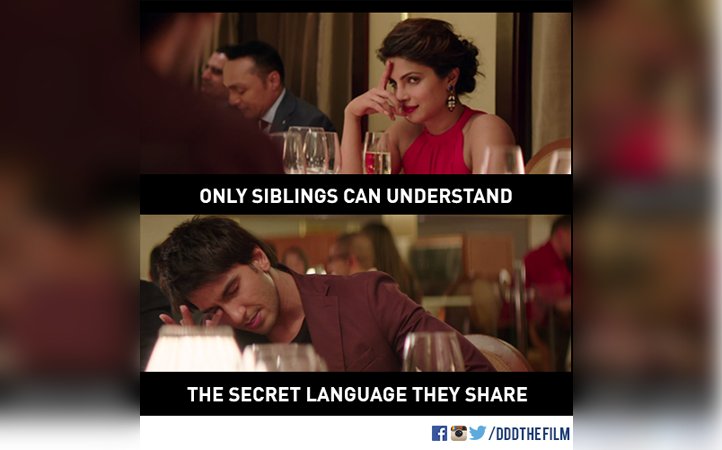 She's definitely one of the reasons I can't wait to watch the movie.
If all this doesn't make Priyanka an example of modern Indian femininity, I don't know what does.