Urdu has a magical feeling attached to it. The soulful and refined language makes every verse appealing and enduring. One literary genius to write in this delicate language was Kaifi Azmi saheb, who expressed feelings of a lovelorn heart, advocated for a progressive society, and rebelled against the societal orthodoxies through his words. He was only 11-year-old when he penned his first ghazal. No wonder that he went on to rule a million hearts with his effortless and perfect phrases. 
The renowned Urdu poet also contributed to Bollywood and gave us some timeless and evergreen lyrical gems, like 'Tum itna kyun muskura rahe ho'. He was a radical poet who wrote on a range of subjects, and his poems and ghazals are going to be remembered for a long time to come.
Have a tête-à-tête with your heart, reading these 13 deep and meaningful poems and ghazals by Kaifi Azmi.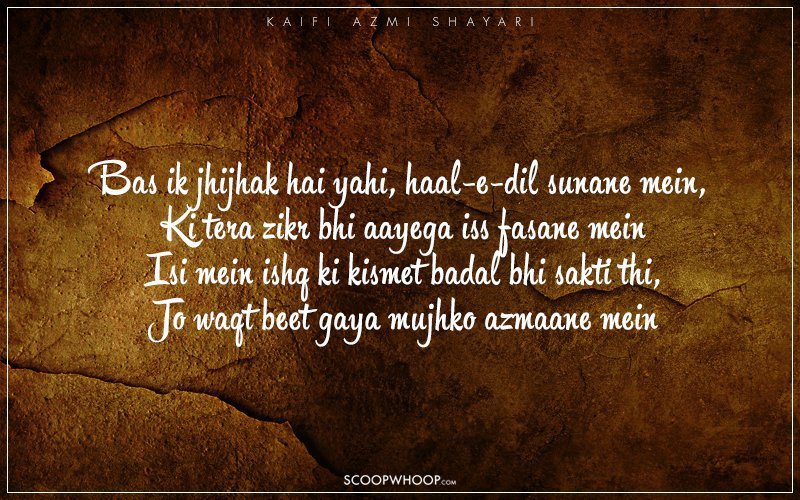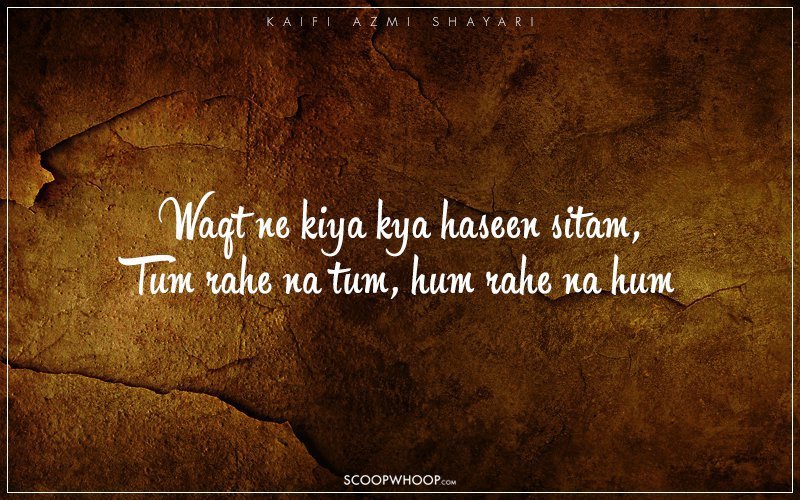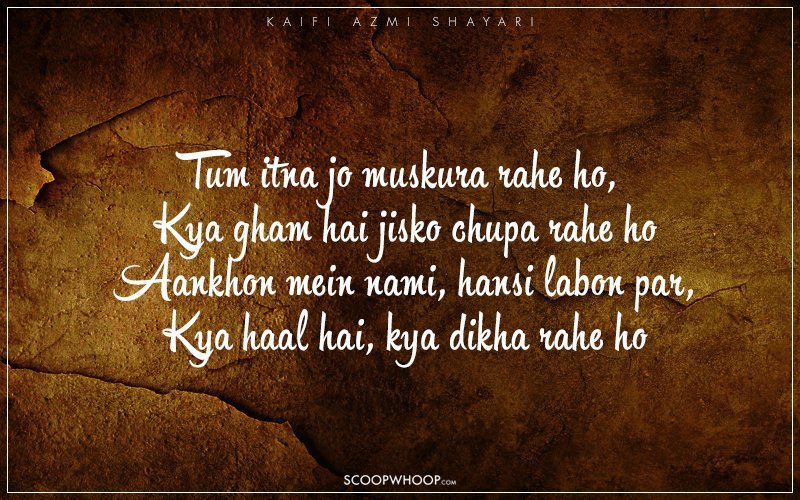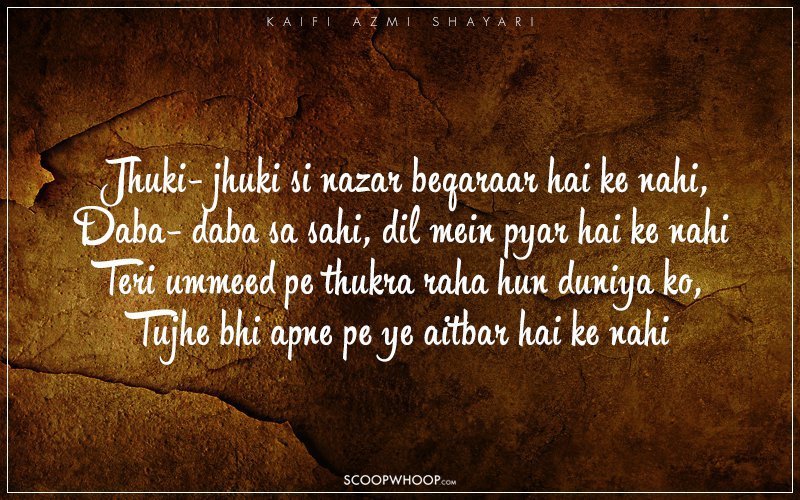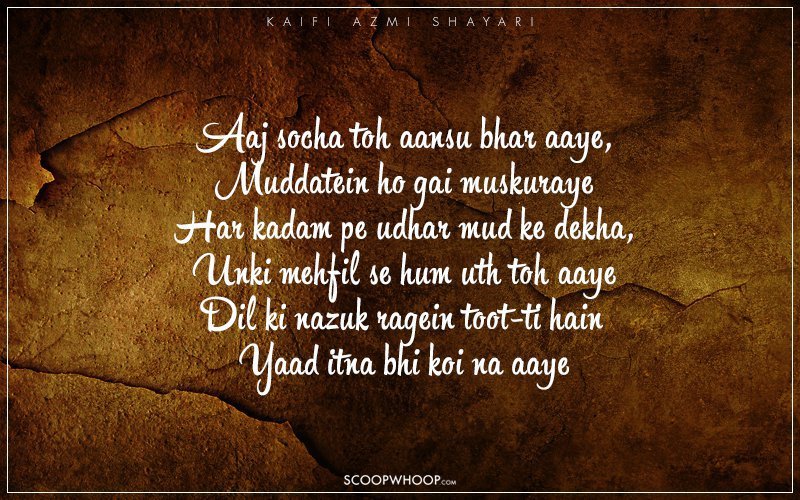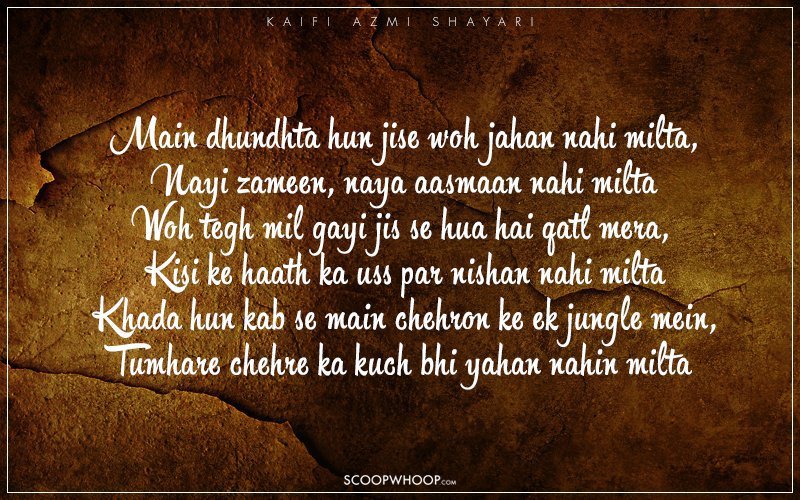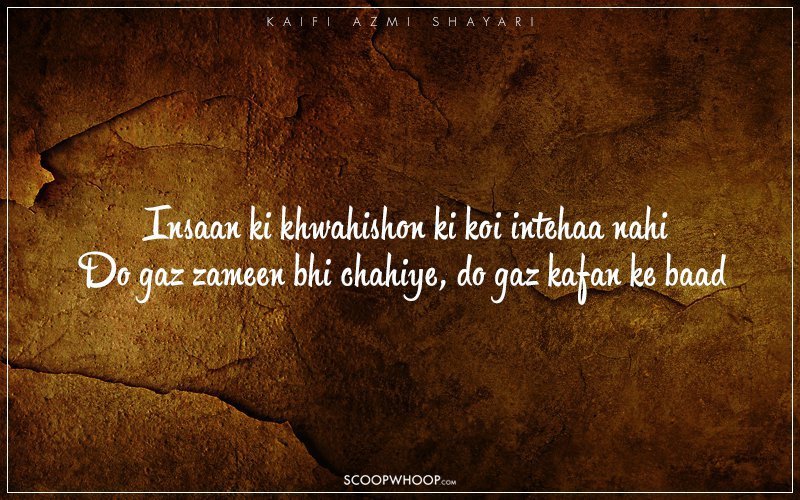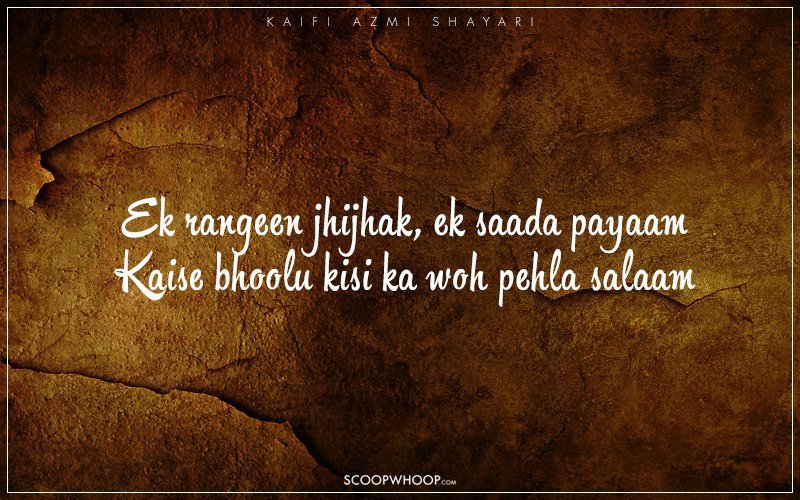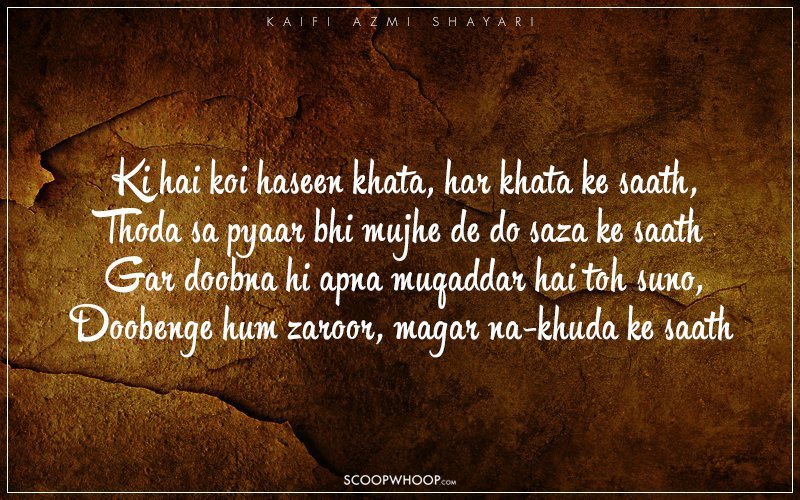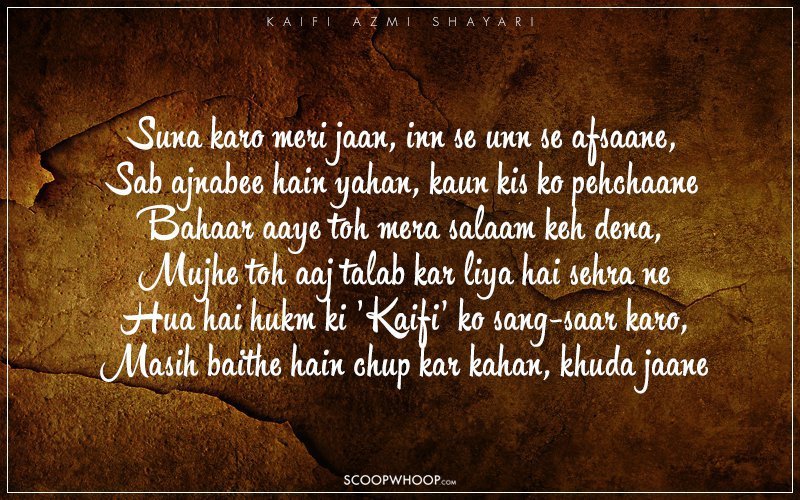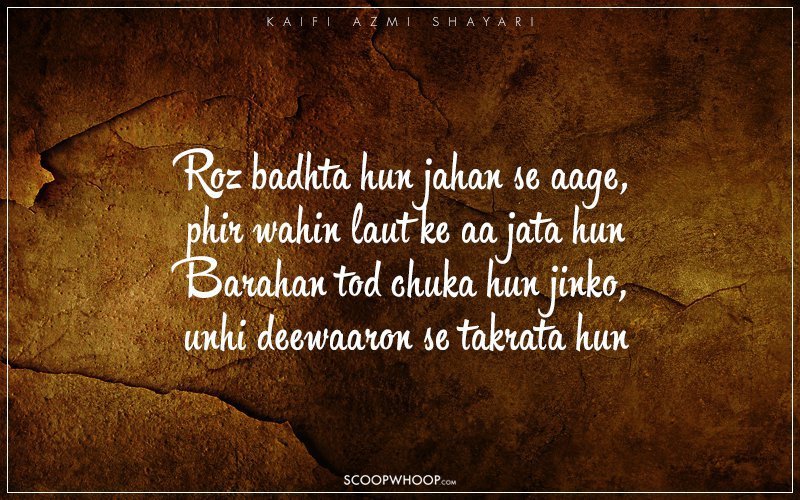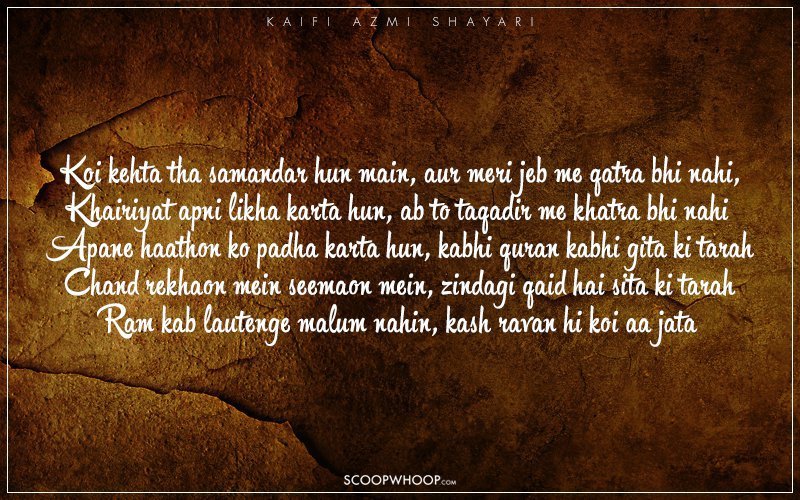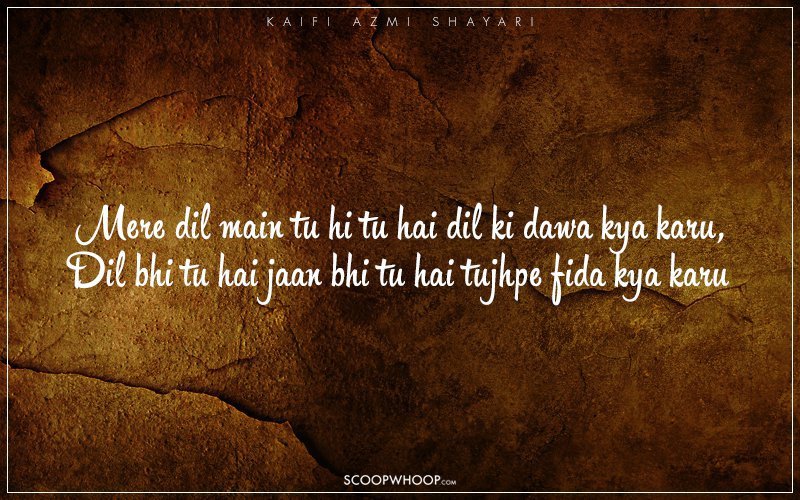 All images designed by Palki Sharma.