Even though we're in the midst of a massive debate around feminism, there are instances galore to remind us just how much ground is yet to be covered. For instance, after Donald Trump's election as the newest President of USA, didn't we all get yet another reminder that even if you're sexist and racist, there's still no stopping you? 
Politics aside, it isn't like the situation is better elsewhere. For every big male actor feeling like a 'rape' victim to female actors not identifying themselves as feminists, the problem is widespread. And just in case you think that all's good on-screen, let me not even begin on female characters in Hindi movies, showcased at their regressive best.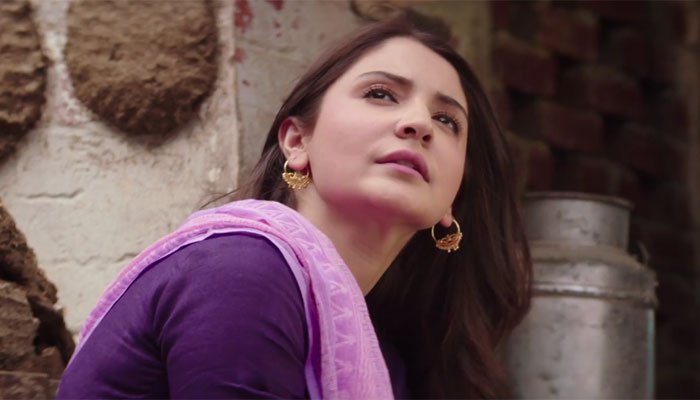 Remember Aarfa from this year's Sultan? Anushka Sharma may have liked us to believe otherwise but a woman choosing to sacrifice her career and not abort her child because her husband is jubilant isn't exactly progressive. Not in 2016, at least! 
However, this article isn't about lamenting about the bad. Rather, it's about celebrating the good. And speaking of good, Bollywood has given us some strong, independent and fantastically progressive female characters too, even if they're few and far between. 
Here's looking at 22 progressive, female characters in Hindi movies:
Shobha (Silsila)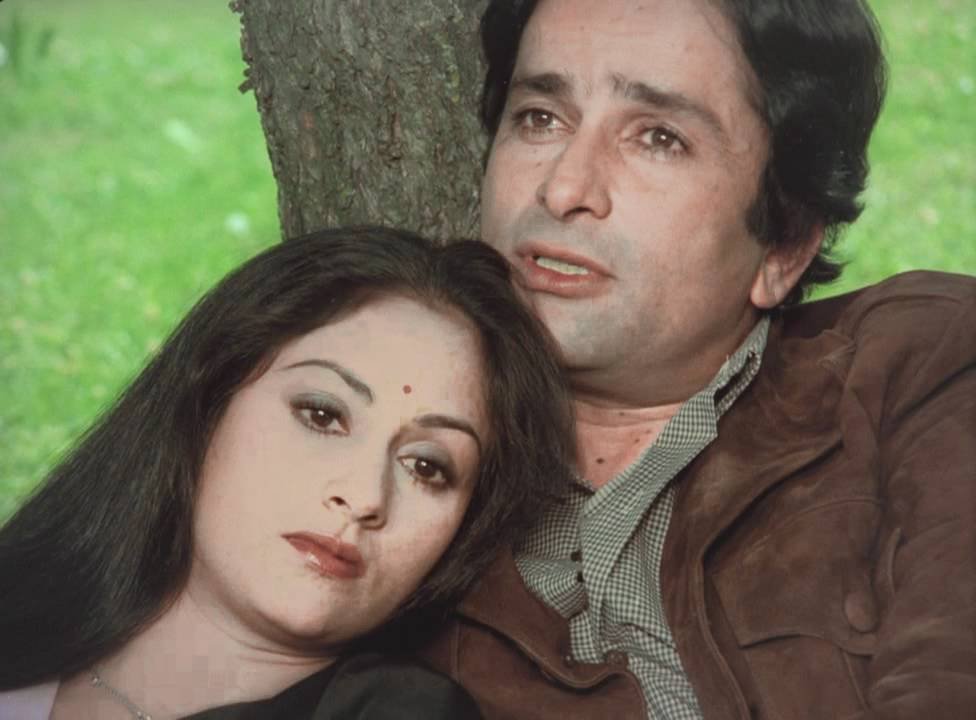 While you may most remember this Yash Chopra classic for its controversial on-screen casting, you can't not fall in love with Jaya Bachchan's Shobha. From choosing to give birth to the child of her dead fiance to marrying her lover's younger brother, Shobha did everything with tons of grace. Even when she found out about her husband's relationship with another woman, never did she once bring him down in front of either her family or friends. Her biggest strength was her dignity and her undying faith in her love.
Pooja (Arth)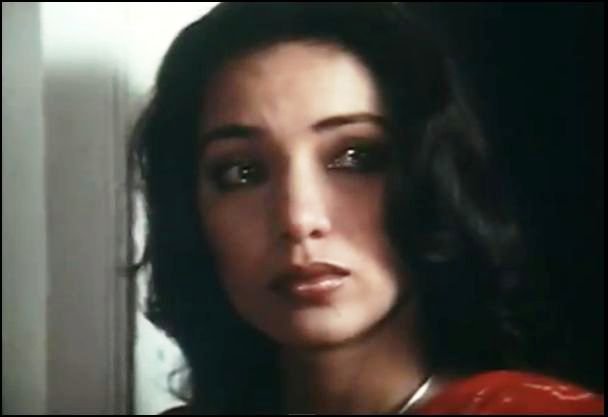 One of the biggest landmarks in the history of Bollywood, Arth continues to inspire women even today. When Pooja (Shabana Azmi) first gets to know about her husband's affair, she's devastated and pleads him to come back. However, realising that he's not in love with her anymore, she decides to not take any monetary support from him and pursues a new life for herself, breaking every shackle of patriarchy. She finds a job, adopts a young girl and when her husband comes back, she declines to take him back.  
Aditi (Astitva)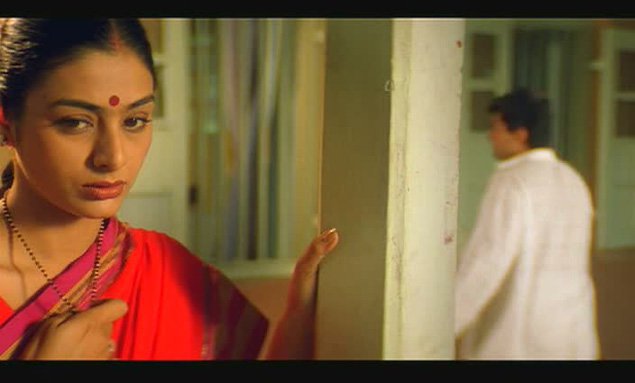 Apart from Tabu's marvelous performance in this gem of a film, what strikes you the most is also her wonderfully layered character. Her decision to look for passion outside of her marriage raises many questions about the sanctity of the institution as well as its double standards. As Aditi's husband questions her morality, she stands up for herself, reminding her husband of his chauvinism, before walking out with her dignity. 
Sia (Filhaal)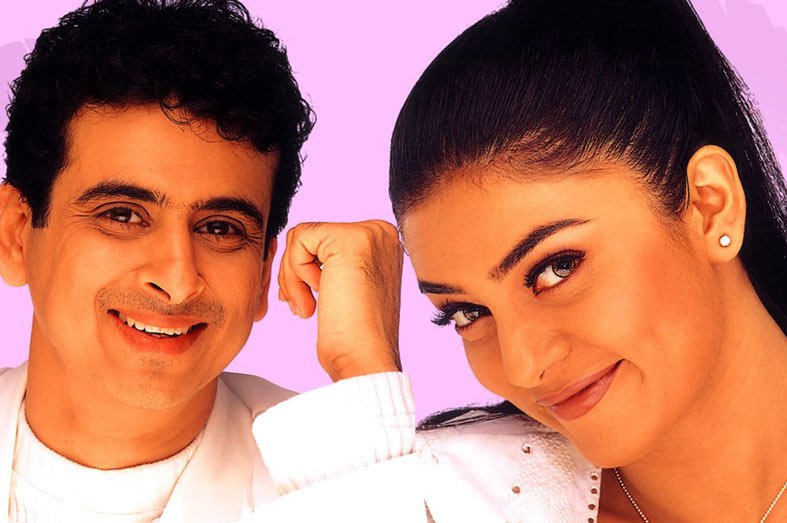 A film way ahead of its times, the movie's best part was undoubtedly the mature characterisation of Sia. As a young, career-minded girl, she's not too keen on settling down and keeps saying 'no', every time her boyfriend proposes marriage. However, she's brave enough to step in as a surrogate for her best friend and her husband without paying much heed to her boyfriend or fretting about society. 
Priya (Kya Kehna!)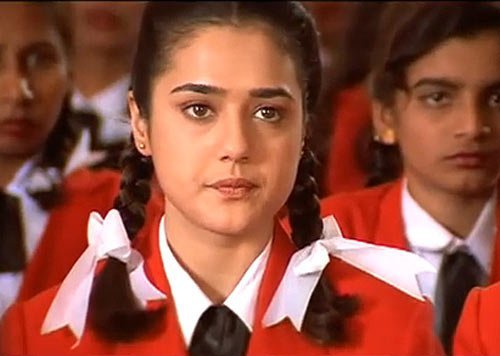 The film may have been a tad bit cringe-worthy but you can't deny Priya's guts. Her transition from the innocent college girl in love with the the bad boy to the mature protagonist who's shunned by her family because she chooses to not get her unborn child aborted is praiseworthy. And when she decides to not marry the father of her child in the end, it's a standout statement for womankind.
Janki (Lajja)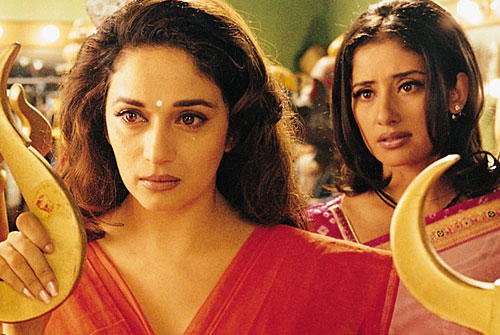 While the entire film was about women empowerment, it was Madhuri Dixit's Janki that truly stood out. A theatre artist by profession, Janki is madly in love with her boyfriend and skillfully resists the advances of her boss. When her boss creates a major misunderstanding between the couple, resulting in him doubting her character, Janki chooses to not walk the line of fire both on-stage and off it. While you see her thrashed by the society, her decision to stick to what's correct leaves you with goosebumps.
Sonia (Aitraaz)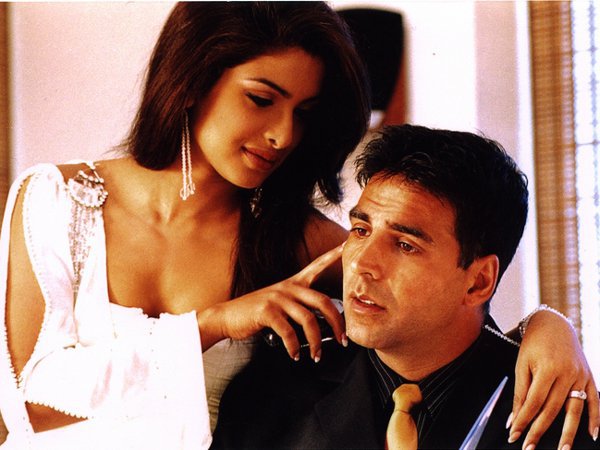 Though she's the negative character, there's no denying that Sonia was a character way ahead of her times. Yes, she sexually assaults a man but she was also a career-minded woman who had her priorities set. When pursuing her modeling career, she chose not to settle down with her boyfriend and aborted her child. The film might have shown that as a negative trait, frankly, isn't that a choice every woman must have?
Amber (Salaam Namaste)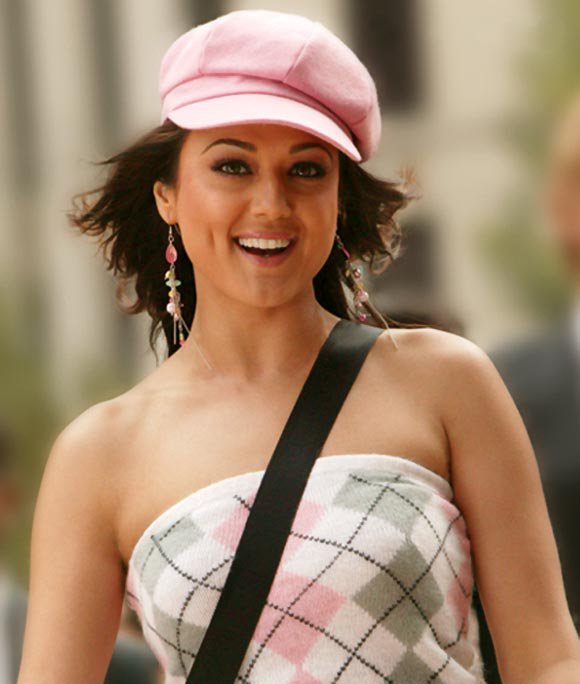 When Amber decided to stay back in Australia, her family decided to cut all ties with her. But instead of crying for days, she decided to fund her own education by taking up a job at a radio channel. In a lot of ways, Amber was the ideal modern, working woman. Though initially she had her reservations, she did move in with her boyfriend. And when he refused to take responsibility for their child, Amber decided to take care of things entirely on her own, without any regrets whatsoever! 
Meera (Dor)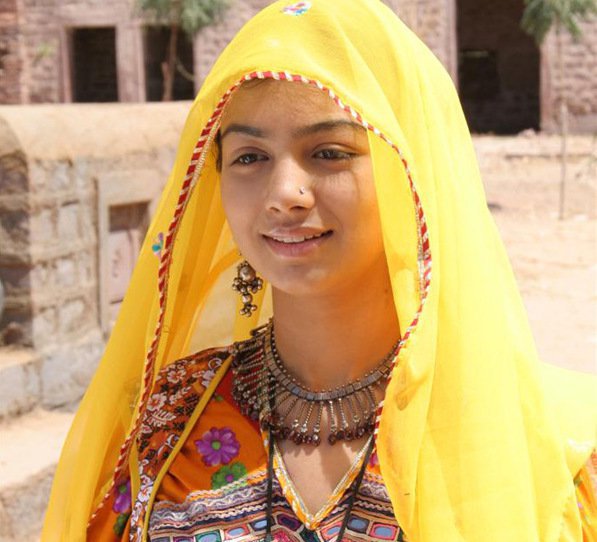 In this beautiful story about two women bonding under extreme circumstances, you can't not come out admiring Meera's zest for life. As a young widow, she has to hide both her face and spirit behind veils of tradition and patriarchy. However, despite all the setbacks, Meera never lets go of her happiness. And when she finds the opportunity, she grabs it by the hand (literally) and sets out for a new life. 
Preeti Sabarwal (Chak De! India)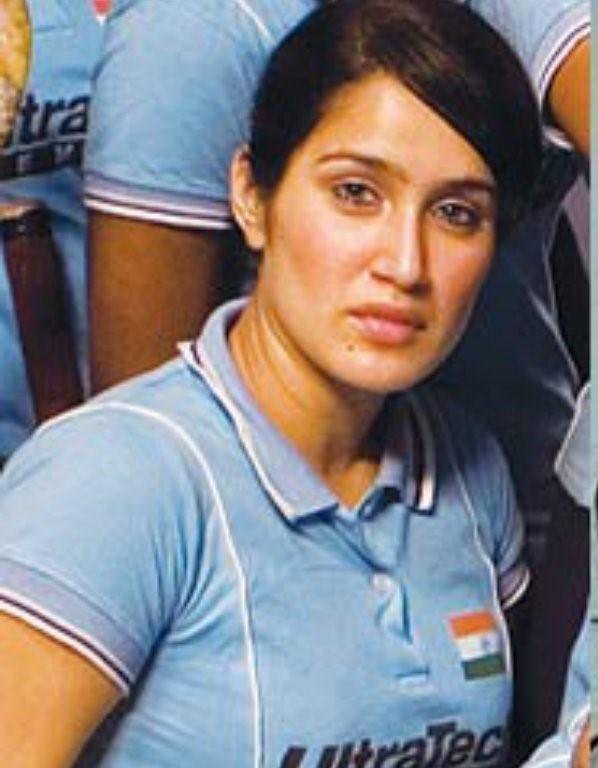 As the young hockey player engaged to the vice-captain of the Indian cricket team, Preeti (Sagarika Ghatge), in the beginning of the movie was just one of the hockey players in the movie. Throughout the movie, her boyfriend is asking her to leave the tournament and come back. He taunts her how no one cares much about women playing hockey and they should get married instead. However, when her team wins the tournament and she gets back, instead of marrying, she dumps him instead. Why be with a man who has no respect for your career and ambitions?
Rhea (Kabhi Alvida Naa Kehna)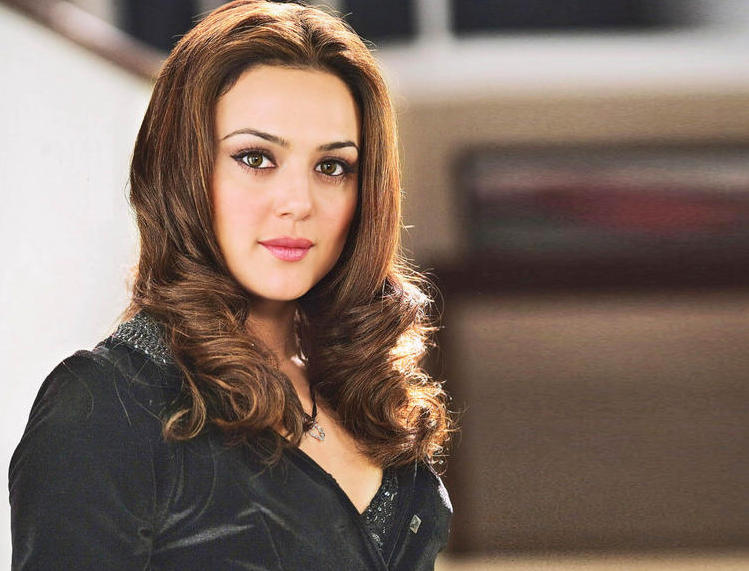 If Rhea was a man, she'd be called an ideal one. But Rhea's gender in the movie unfairly trumps all her positive traits. She's a ball-breaker at work, single-handedly provides a luxurious life to her family, runs the kitchen, loves her family and when her colleague makes a pass at her, she curtly turns him down. And despite not being in a happy marriage, she refuses to cheat, choosing to not take the easy way out. 
Geet (Jab We Met)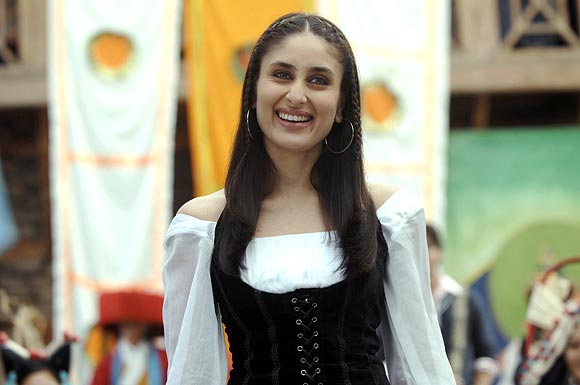 The fact that she loves herself isn't Geet's standout quality. What truly makes her such a delight is her positive attitude, yes, but also her eagerness to live life on her own terms. She doesn't want to regret things and wants to follow her heart. And she's totally cool with doing that all by herself and deals with the repercussions of her actions maturely, without ever blaming another person. 
Paro (Dev D)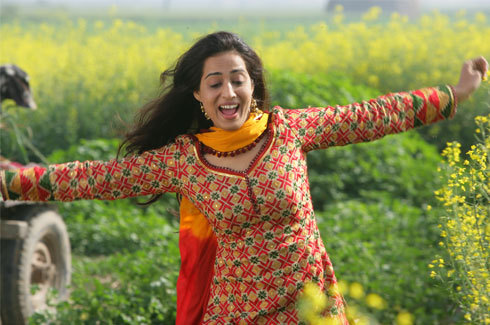 One of the most sexually-liberated female characters on-screen, Paro, as per Anurag Kashyap's imagination, was bold, beautiful and incredibly brave. If she could take a mattress to a khet because she wanted to have sex, she could also leave her boyfriend and marry a richer man just because he could give her an uncomplicated life. And she did both these things as her unapologetic best!
Laila (Zindagi Na Milegi Dobara)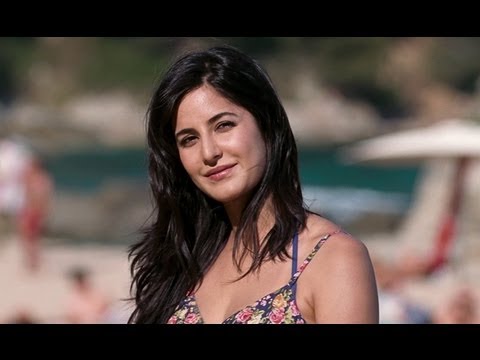 If there's one person who truly knows how to live in the moment, it's Laila. Working as a diving instructor for 6 months every year, she travels the world. And when she meets a guy she likes, she actually makes the first move. Remember that scene when she gets on a bike, chases him down and kisses him? How often do you see something like that in a Hindi film?
Silk (The Dirty Picture)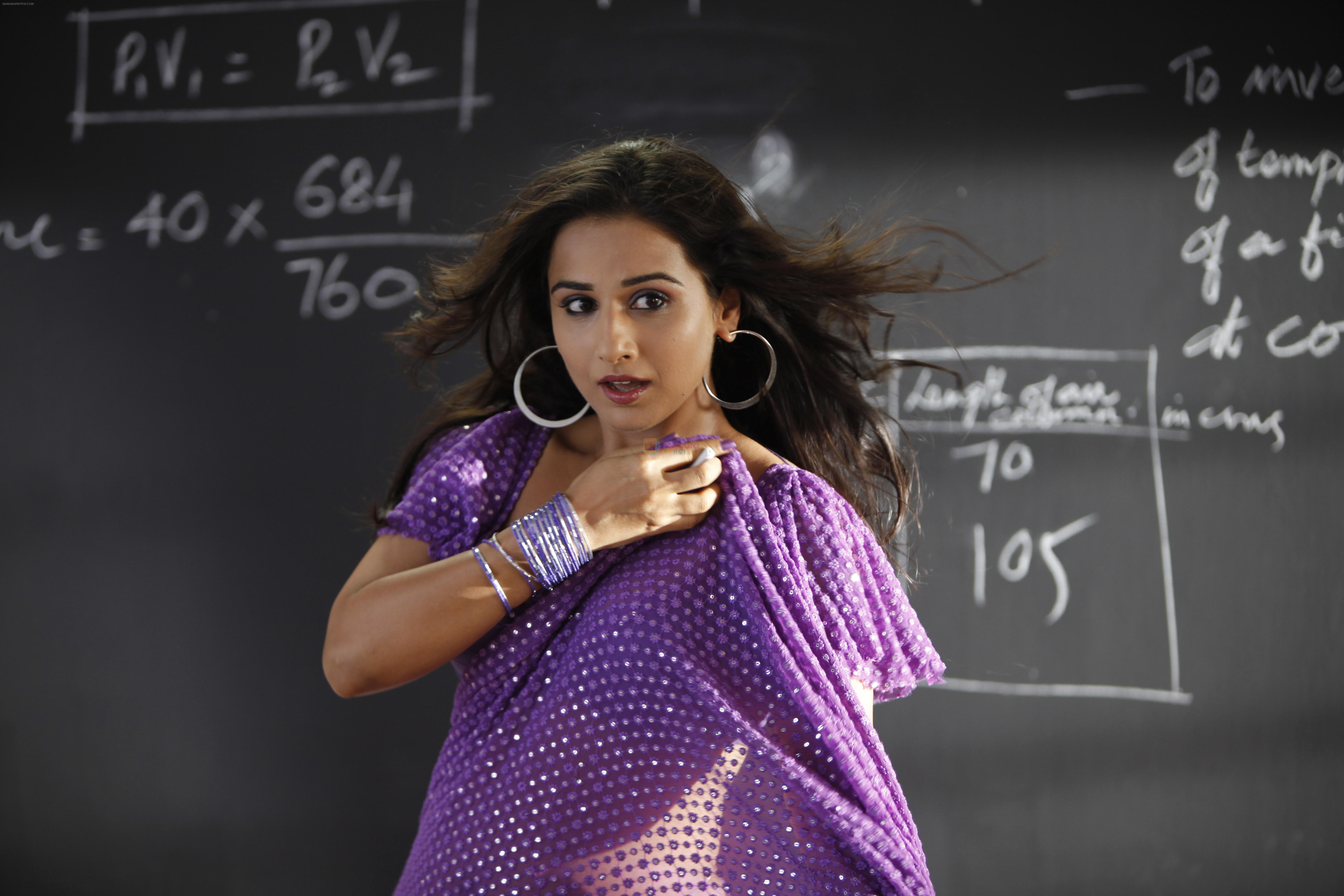 Unabashedly sexy and full of self-confidence, Silk makes you realise that the first step to success is believing in yourself. While those around her dislike her for her sexual persona, in her own mind, she's just using her sexuality to advance in her career. As she rightly questions in the movie, when people are thronging theatres to watch her movies, how is she the 'dirty' one? 
Veronica (Cocktail)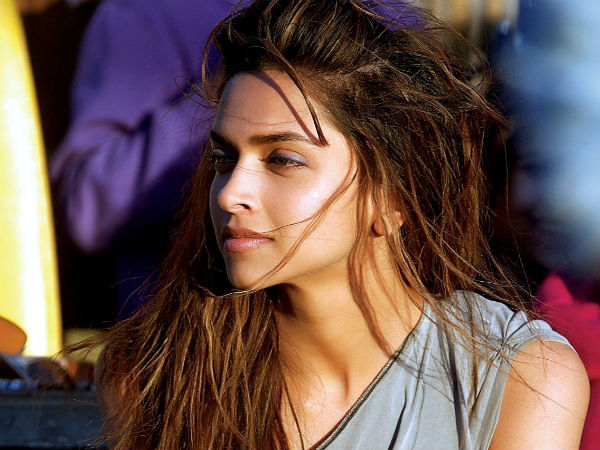 The film may have slut-shamed her but Veronica's massive popularity with the audience proves how much the viewers loved her. She wore what she wanted, partied like nobody's business, had casual sex and had no issues living-in with her boyfriend. While all these are what society associates with women of questionable character, Veronica was everyone's favourite. Maybe because she also had a heart of gold, worked hard at her job and was a fantastic friend to have.
Rianna (Ek Main Aur Ekk Tu)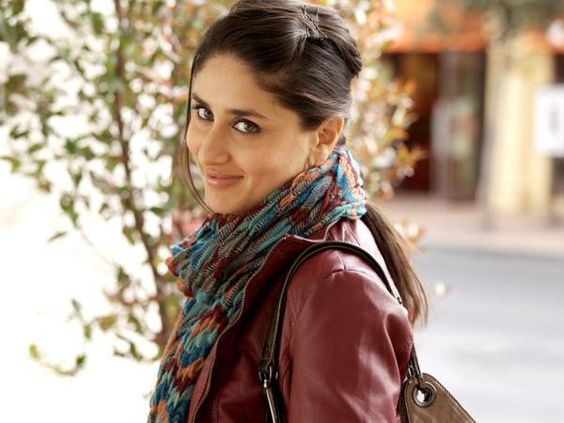 When she's tired of getting her heartbroken, Rianna decides to not be in a relationship for a while. And she sticks to her stand even when the hero is hell-bent on dating her. Her resolution is so strong, she never gives in to the guy and that's why the climax of the movie is so refreshing. Besides, she's never particularly impressed by the guy's money or status and is happy doing her own thing.
Leela (Ram-Leela)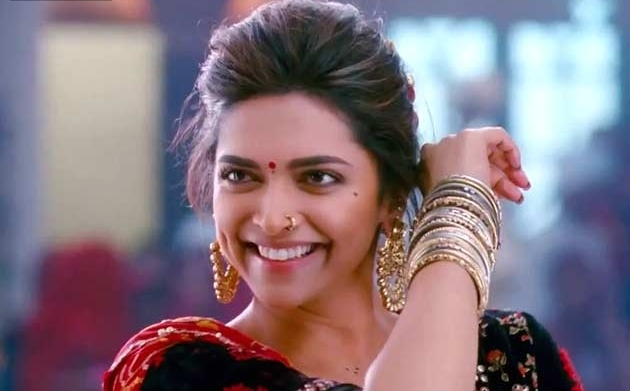 Apart from falling in love with a man from the enemy family, Leela does a lot of stuff you won't find Hindi film heroines doing. Frankly, between Ram and her, she's the one with more bravado. Never one to be tied down by family, she openly depicts her love and when her mother is shot, takes over with all her might. Throughout the movie you wonder if her biggest crime was falling for a man who could never match up to her courage and conviction.
Rani (Queen)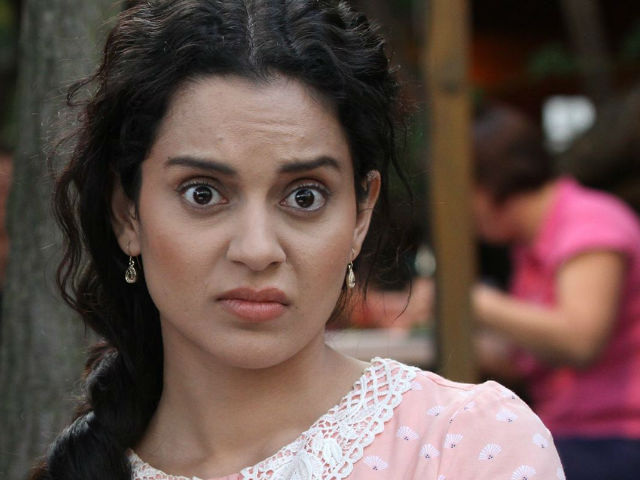 Right at the beginning of the movie, Rani is dumped by her fiance, literally a day before their wedding. She's heartbroken but somehow finds her courage and in order to heal, heads out for her honeymoon, all by herself. During the next two weeks, she parties her heart out, makes new friends, kisses her crush and comes back as a whole new person. The best part? When her fiance comes back, she refuses to marry him!
Vijaylakshmi (Queen)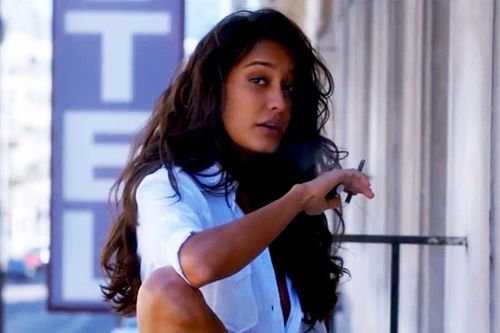 Half-French and half-Indian, Queen's 'Vijay' was a riot! Though she was a single mother, you never saw her upset. Spirited, energetic and non-judgmental, she showed what living a good life is all about. Despite being poles apart from Rani, the duo bonded and how, giving us some of the best moments in the film. What further worked was how the script never objectified or judged Vijaylakshmi. 
Farah (Dil Dhadakne Do)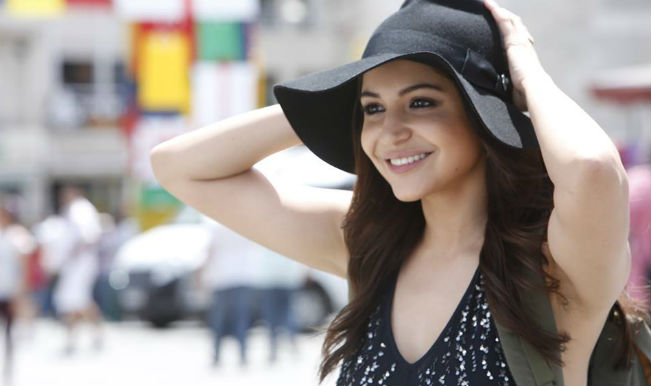 If you thought that running away from her home to pursue her dreams is the only cool thing about Farah, you're highly mistaken. She's incredibly self-respecting, independent and loves her job. When she meets a rich, handsome boy, she doesn't instantly jump into his arms either. When Farah realised the mess she got in because of the guy, she showed him the finger and walked out, preventing any further damage.
Saba (Ae Dil Hai Mushkil)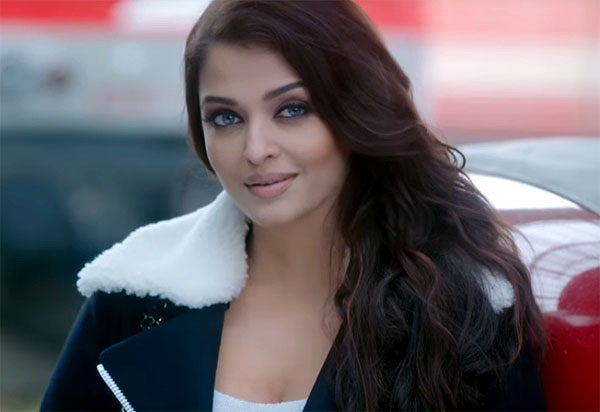 When it comes to being emotionally unavailable, Hindi films almost always have a man dealing with such a stand. The fact that Saba was a happy divorcee who indulges in a no-strings-attached relationship with a younger man is super cool. What's even cooler is her dumping the guy when she realises she might be developing feelings. And don't forget how she manages to be friendly with her ex-husband too. Was she actually a Hindi film heroine? 
If you think we've missed out on some other fantastic characters, do let us know in the comments section below!