If you've been to a north Indian wedding, chances are, you must have heard Diljit Dosanjh's songs. But as it often happens, we dance to these foot-tapping Punjabi numbers but don't always look up the artist.
Because for a non-Punjabi music listener, isn't it all just balle-balle? Well, it's not!
In Diljit Dosanjh, we have a Punjabi music artist who has not only taken the Indian music market by storm, but also a celebrated actor back in Punjab. When he's not making people groove to his tunes, this multi-talented guy gives some great acting performances and super hit movies like the Jatt & Juliet series, Punjab 1984 and Ambarsariya are a testimony to that.
This year, however, marks the debut of Diljit Dosanjh in Bollywood with the film Udta Punjab, and we couldn't be more excited!
While the glitter of Bollywood awaits Diljit, the Panj Tara hit maker is not ready to call himself an actor who can sing but believes in the opposite!
Diljit's music started gaining popularity in the year 2011 when he made his debut in Punjabi film, The Lion of Punjab. The film did not do well at the box office, but his song Lak 28 Kudi Da is still hugely popular. His collaboration with Yo Yo Honey Singh in the album, International Villager, had audience cheering for him.
One hit song led to another and Diljit quickly became an all purpose star in Punjab!
The audiences love Diljeet in all his avatars and regard him as a wholesome and lovable personality on screen. The actor has delivered the jovial, funny jatt guy act in films like Jatt & Juliet and has also given hard hitting performances in films like Punjab 1984.
His music videos show him as thisdesi jatt guy who is always on point with his swag.
It's a case of the artist finding the correct nerve of the audience and sticking on it. Much like Kapil Sharma, this guy gives the vibe of being 'one of us'. Never shy to acknowledge his humble beginnings, Diljit Dosanjh, who had a regular middle class upbringing, has found the connect with his audience.
With his songs, Proper Patola and Panj Taara, this guy has taken over the party music circuit by storm.
He also delivered hit Punjabi numbers for Bollywood in Mere Dad Ki Maruti, Yamla Pagla Deewana 2 and most recently in the Akshay Kumar starrer, Singh is Bling.
And with his recent interview with Anupama Chopra, Diljit has managed to garner even more fans. This time with his simplicity and honesty. That's quite an achievement for a guy who is just getting introduced to the national audience in a multi-starrer film.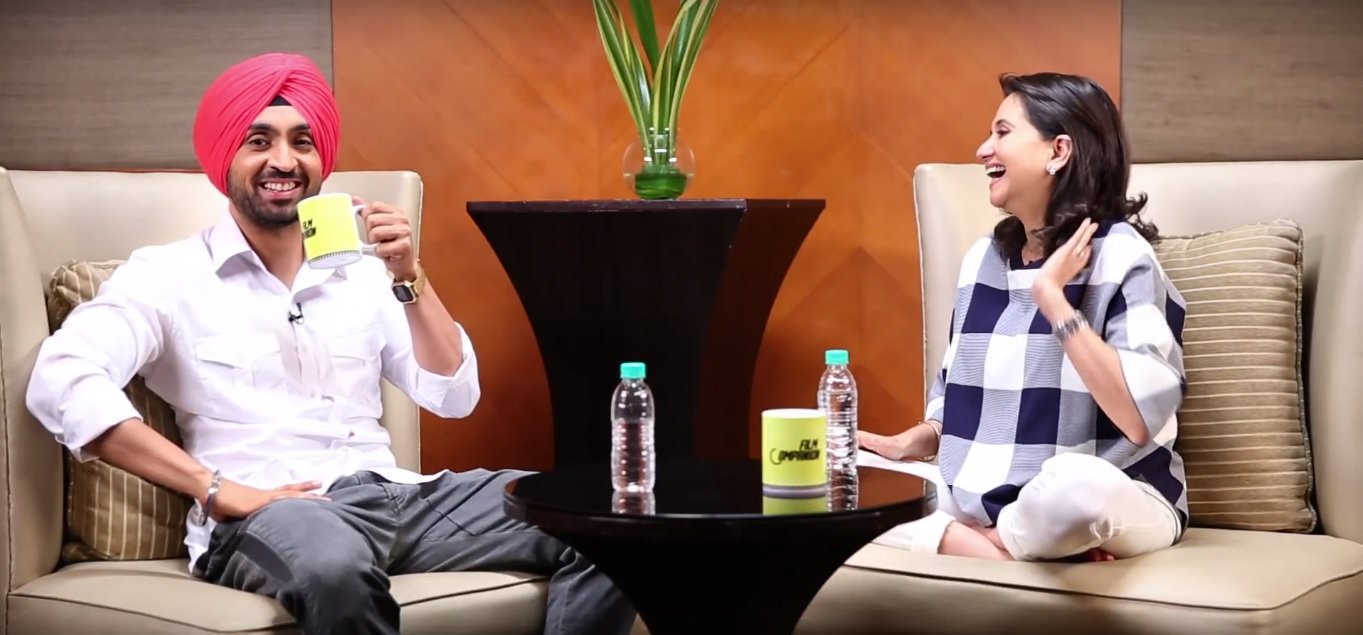 Diljit obviously doesn't take himself seriously but it's another story when it comes to his craft.
Diljit recently revealed that he was led to believe that because he wore a turban, he would probably not get many roles in Bollywood. But turns out, a Bollywood role was not just written for this goldmine of talent but he won brownie points for sporting a turban in his real life.
And turban or no turban, if Ajay Devgn could be cast in Son of Sardar, Diljit shouldn't be worried about the roles he could get in Bollywood.
His films and music videos often show him as the jovial, happy go lucky jatt who wants to make his audience laugh, have a good time and just fall in love with him. And so he does. He carries himself with the aura of a star but one who feels like the popular boy from your very own neighborhood.
Diljit will next be seen in the film, Phillauri opposite Anushka Sharma.
With local talent like Diljit making his debut at the big stage, we can only hope he's received with all the love that he deserves!