Radhika Apte who?
That was the question doing the rounds when people couldn't put a face to the name they suddenly seemed to be hearing everywhere. Ironically, this was happening in spite of the actor getting majorly applauded for her work on-screen.
Over the years, our film industry and its audience has evolved into believing that only two kinds of characters exist in Hindi cinema: heroes and villains, stars and strugglers, good and bad. Everything here is perceived either as black or as white.
Precisely why when someone like Radhika Apte happened to our film industry, her presence settled like a speck of mist on our spectacles of judgement, blurring our vision. We ended up scanning and judging her by our preconceived notions about actors.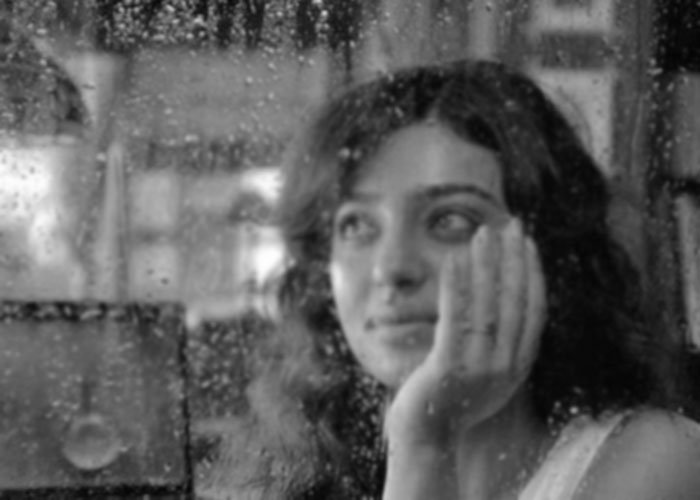 As humans, we are enchanted by faces we don't understand, people we can't seem to judge and actors who change their form according to what the role demands. So when we talk about Radhika, we don't get an image of a superstar blowing kisses on the red carpet or someone appearing in the next Lux ad.
However, what we do get is a stellar body of work and characters which are so different from one another that you cannot help but fall in love with her talent.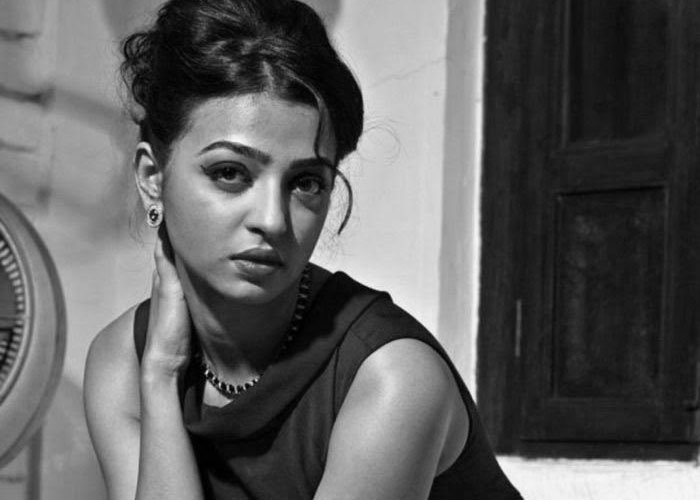 Radhika Apte comes across as an un-Bollywood 'starlet' who seems to be deliberately keeping herself away from the number game. She wants to be known for her acting prowess. How else would you explain her choice of roles in a rather progressive career, which range from:
A journalist in a Bengali film called Antaheen opposite Rahul Bose.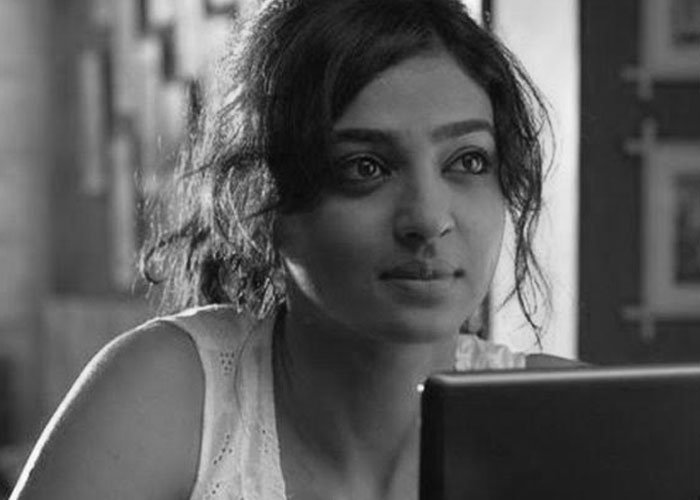 A widow in RGV's Rakht Charitra.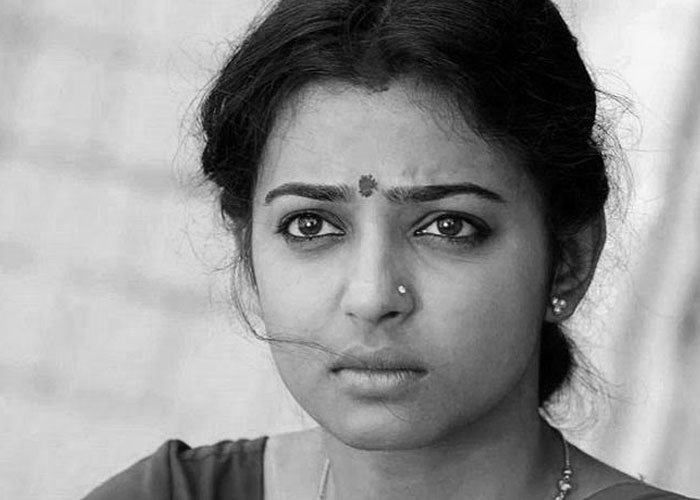 A shy bride in Shor in the City with Tusshar Kapoor.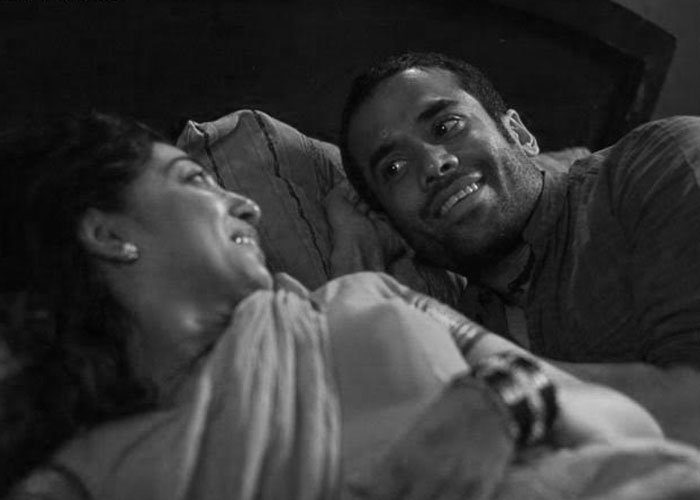 And Rajnikanth's heroine in the 2016-blockbuster, Kabali, her biggest commercial success yet.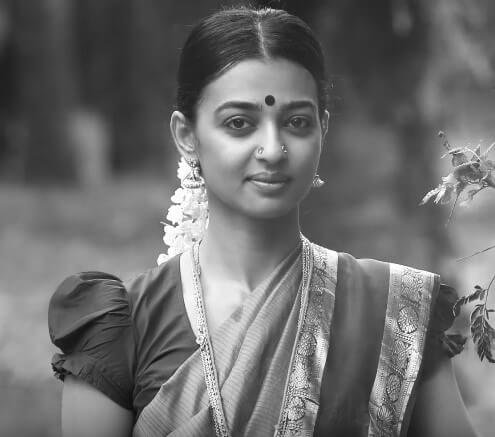 Apte's alluring personality takes a lot from her choices in life and her quest to always try something different. Not one to give into the glamour of the typical-yet-commercial roles, Radhika went on to do powerful regional films such as Rupkatha Noy, Postcard and Vetri Selvan.
And it just can't be a coincidence and definitely not a lack of options that she has featured in films in 7 different languages.
She even extended her passion of doing relevant cinema to short films and gave stunning performances with Kriti, Phobia and Madly. Her performance in Parched has been acclaimed worldwide, and the movie's theatrical release is scheduled for 23rd September.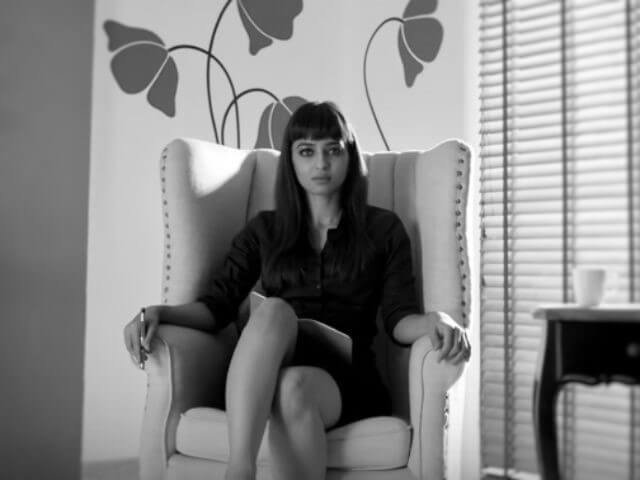 However, like all famous people, Radhika has also had her fair bit of controversies which could have been detrimental to a career that had just begun to take flight. In the February of 2015, a series of nude pictures started doing the rounds, 'claiming' that the girl in those naked selfies was her. But unlike other actresses who prefer brushing aside such incidents and waiting for them to pass, Radhika not only chose to speak about it but also nipped the controversy in the bud in her own inimitable style:
"You guys! If you're going to get someone to pass off as naked me, she needs to look a lot more like me."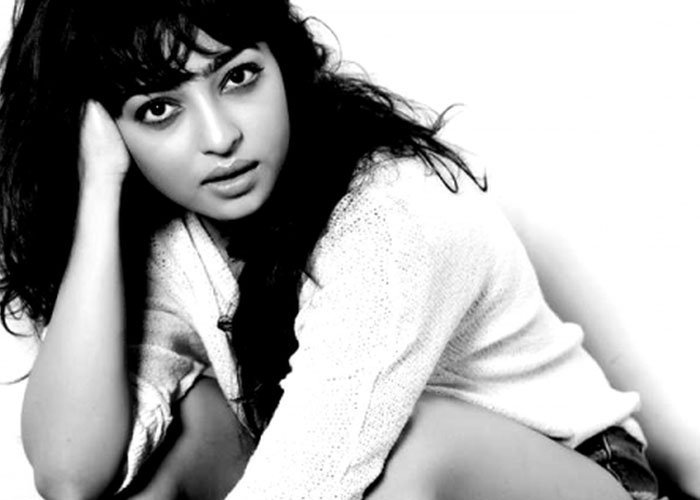 In April 2015, Radhika was in the news yet again for a leaked video from an Anurag Kashyap short film (Madly) which showed Radhika naked, abdomen down. Once again, the actress maintained that she 'couldn't care less' about the incident and affirmed that she is proud of the work that went into the making of the real life-inspired short film.
So what makes Radhika Apte bounce back every time and become more desirable than ever?
By her own admission, the actress feels "more comfortable in playing characters that are layered than one-dimensional parts, which are either too good or purely villainous. I find playing morally-ambiguous characters easier than a woman who is always cute on screen."
And you know you have your answer when Radhika goes on to say:
"I feel a pull towards grey characters naturally because they are more attractive."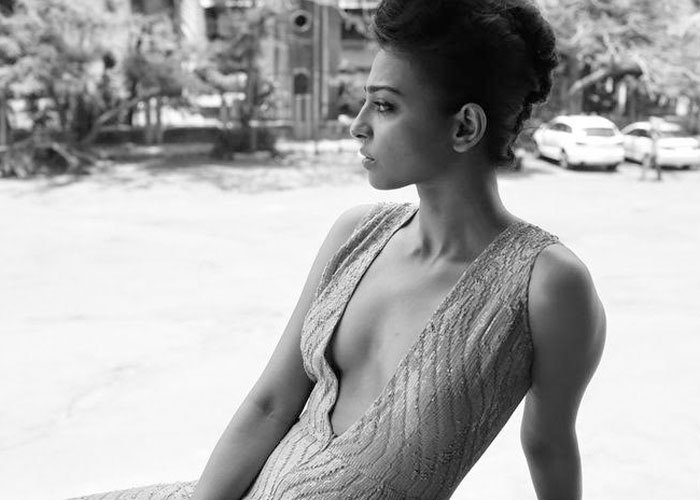 With someone so sure of her preferences, it was only a matter of time before commercial Bollywood and big banners sniffed talent and started approaching the 'indie' actress. That's how Badlapur and Hunterr happened.
Embracing her sensuality in these projects, Radhika proved that skin show and lovemaking scenes could be as routine as an emotional scene or a fight sequence, if they help in taking the story forward.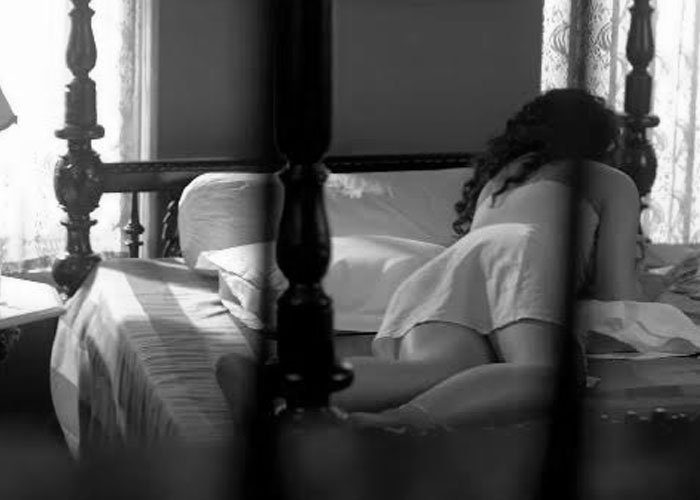 Her power to enchant came into being with Ahalya, a short film directed by Sujoy Ghosh. It really is her unfathomable magic, the way she manages to invite, engage and sustain the viewers with her body language and expressions, despite having just 14 minutes of screen presence in the film.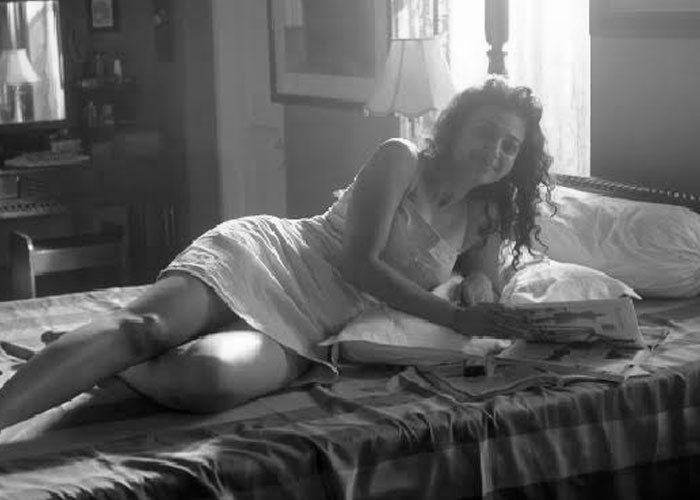 So just in case you are still unaware of Radhika and her acting prowess, come out from your hiding, cave man. Because she is out there changing the rules of an industry that possesses some rigid norms and practices. 
It's only when you'll step beyond the 50 shades of grey that you'll find her!