To what light does one hold a film like Parched? It's a well-intentioned, good looking film that has feminist written all over it in bold letters, probably with organic kum kum.
It has a collection of Mumbai's most talented, dusky and neglected actresses, who are occasionally cast by Karan Johar as Katrina's quirky besties in films like Baar Baar Dekho.  It has the gorgeous deserts of Rajasthan as its backdrop, and it keeps taking long, lingering dips in the waters of cliche every now and then.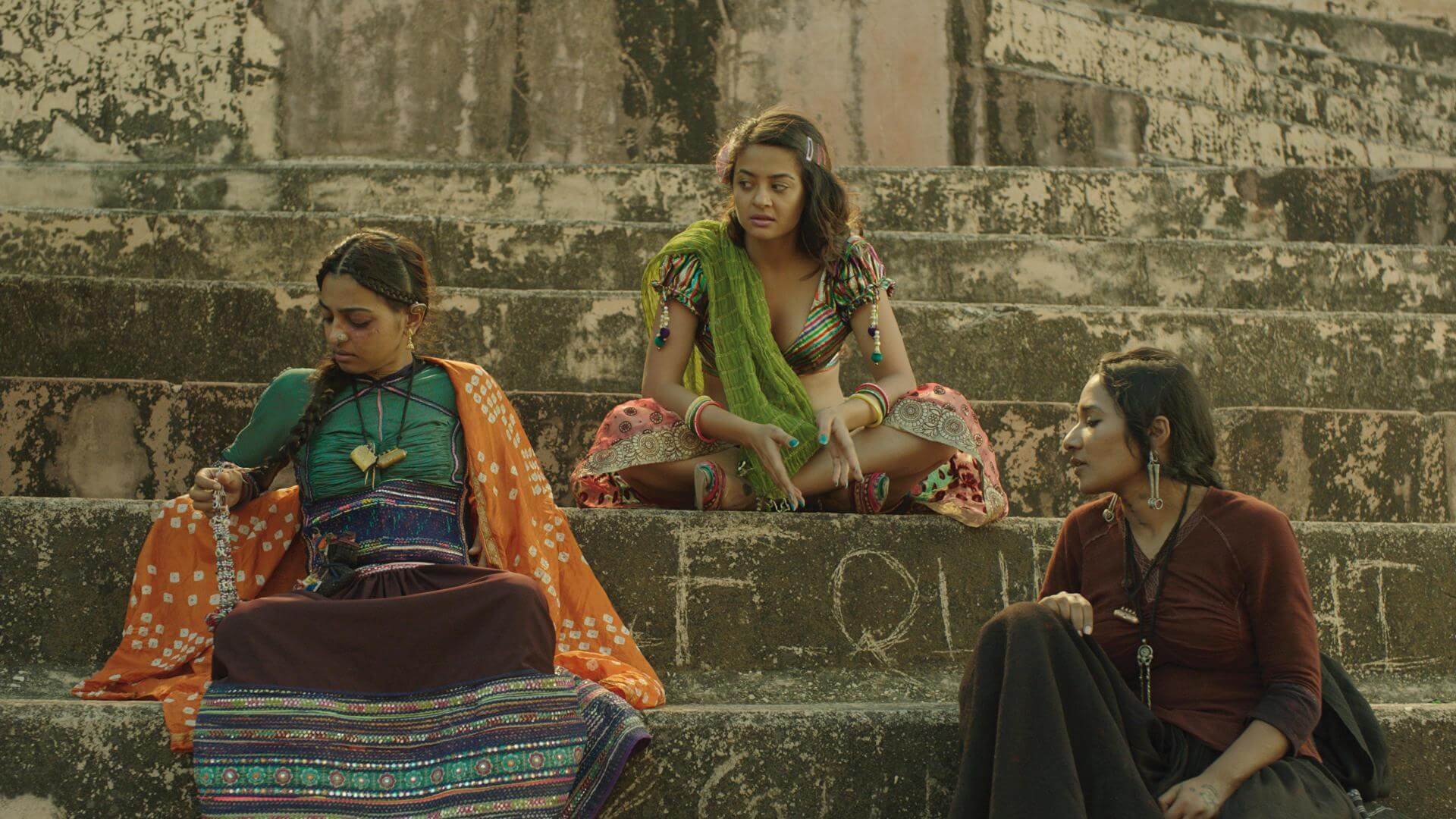 Yet, Leena Yadav's Parched is an interesting foil to last week's Pink. Both these films tells us how women negotiate violence and abuse in contemporary India. Both these films ask us uncomfortable questions.
Pink took us to the world of three single women in Delhi. In Pink, women were judged for dressing in shorts and being too independent. The most important prop of the women in Parched, except Surveen Chawla, is their dupatta, the end of which they chew onto with varying degrees of despair.
The film has a glorious opening shot, the kind that deserves to be framed and kept in a quirky Khan Market cafe-a long shot of two women, one in an ominous black ghagra and another in vibrant green one, standing in a bus stop in the middle of a desert. Clearly, cinematographer Russell Carpenter, who shot Hollywood biggies like Titanic and True Lies, wanted to show off.
Yadav wastes no time in introducing us to the two protagonists of the film, Rani (Tannishtha Chatterjee) and Lajjo (Radhika Apte), which is a good thing because both these actresses have the rare capacity to rise above the script and deliver nuanced performances that add an extra dimension to a mediocre script.
Rani is a widow with a grown up son, who she is getting married to a troubled 15-year-old girl from a nearby village. She lost her husband when she was 16, she hasn't been "touched" by a man ever since. Lajjo is a childless woman in her thirties, who is regularly abused by a lout of a husband because she can't bear him a child. Together they make up a spectrum of suffering.
Both Rani and Lajjo have an escape route from their dreary, stifling existence. It's in form of a dancer called Bijli (Surveen Chawla), who visits their village for a month every year. Bijli, who looks like she has inherited Bipasha Basu's costume trunk from Omkara, is the mother of all Bollywood cliches – a golden-hearted prostitute in search of love. She also happens to be the most sane voice in a world where women can't even consider the probability of male infertility.
Like Shyam Benegal's Mandi and Ketan Mehta's Mirch Masala, Parched suggests that women need to stand for themselves, no matter how adverse the situation is. The world around them is totally unhinged beneath a facade of conventionality; the men are mostly crazy and the older women are secretly saner than anyone else.
Yadav's first film, Shabd, resided in a strange strange world, it had Sanjay Dutt playing a Booker Prize winning author; Parched reins in the strangeness and replaces it with Hollywood feminist film cliches. There is a scene where Chatterjee, Apte and Chawla dance naked under the moonlight, another scene has them driving around the desert in a quirky motorcycle van, like passengers who fell off The Adventures of Priscilla, Queen of the Desert.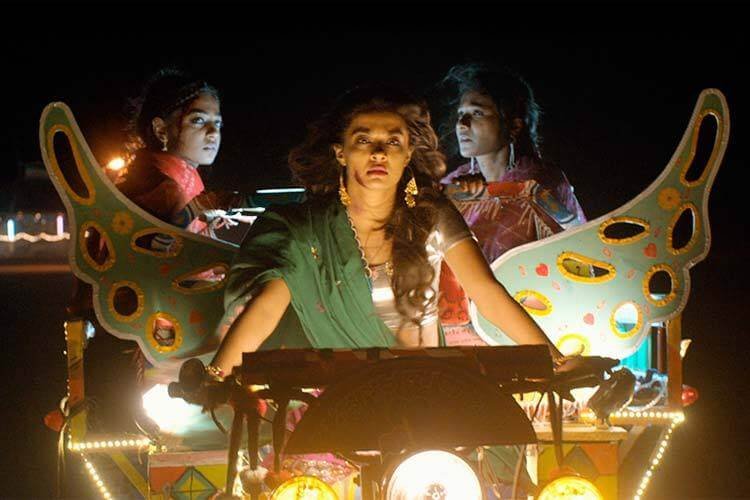 My main grouse with Parched is the dialogue, which isn't bad, but is in parts so self-aware and American that it sounds like it's literal translation of the dialogue sheet of Thelma and Lousie.
Radhika Apte and Tannishtha Chatterjee are both really good in the film, and indeed Apte seems to be following a very credible career plan, which is to opt for intriguing screenplays and directors and let stardom take care of itself.
Parched also tries too hard to be quirky and sexy, and that is its undoing. Maybe it's the setup that threw me off. However, there are moments in the film where Radhika Apte brings something more than just patent emotions to the screen.
Her face registers a complex range of emotions with such consummate ease that you start believing that yes, this woman has lived this life and has suffered dreadfully for it. But those moments are so few and far between that you can't help but suspect that it's Apte the actress who has conjured up magic on screen, not Yadav the filmmaker.