Parineeti Chopra and Raghav Chadha's wedding pictures are still a topic of discussion, understandably so. They were sweet, wholesome and well, who doesn't love love? After their wedding, the couple shared a small note thanking people who had wished them on the day, and talked about how exciting this new journey is. However, there's another video from the ceremony that we MUST talk about.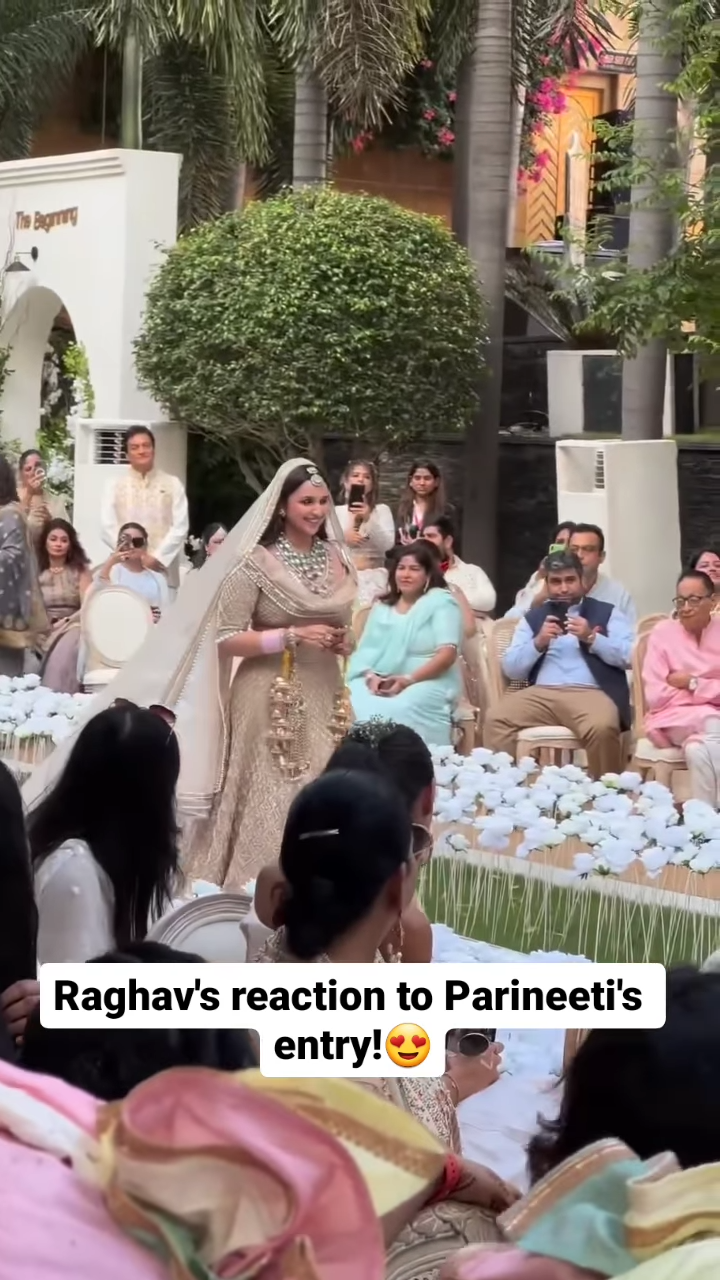 The video shows Parineeti Chopra walking down the aisle, and Raghav eagerly waiting for her at the stage. He then signals for her to hurry up, and it seems like Parineeti playfully teases him by taking her time. When she finally reaches the stage, Raghav kisses her on the forehead; and we're like almost crying happy tears.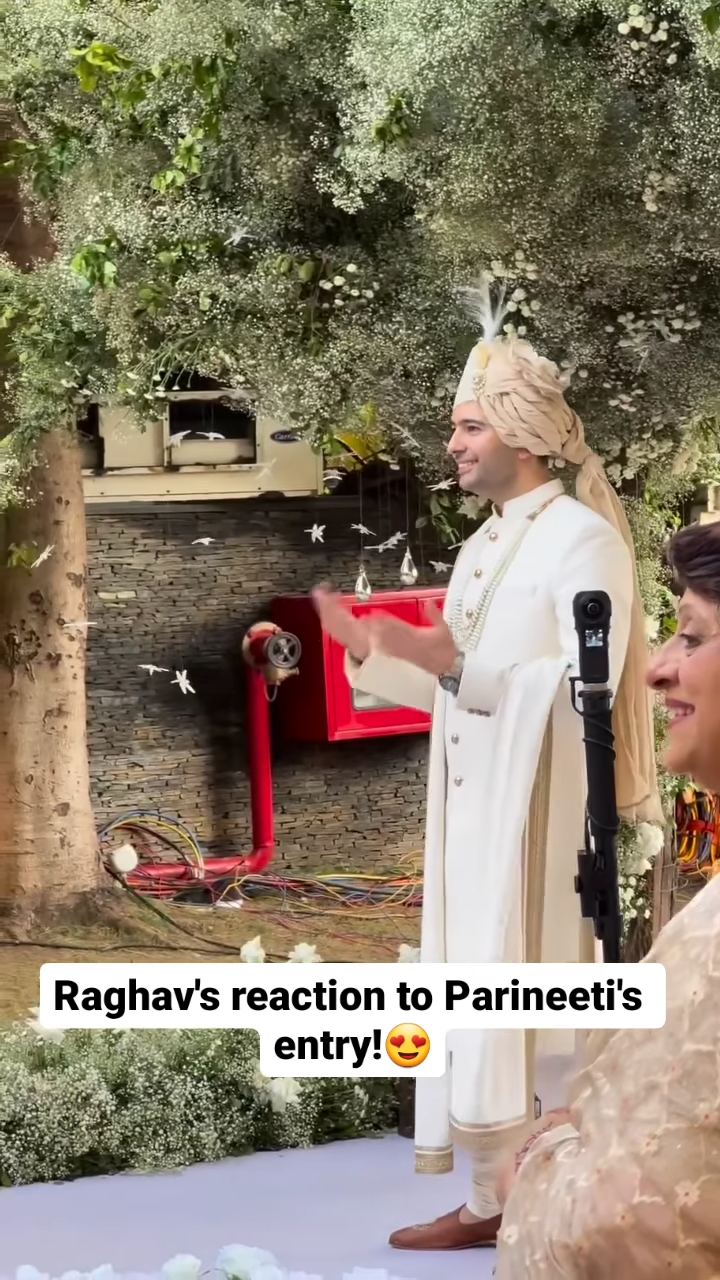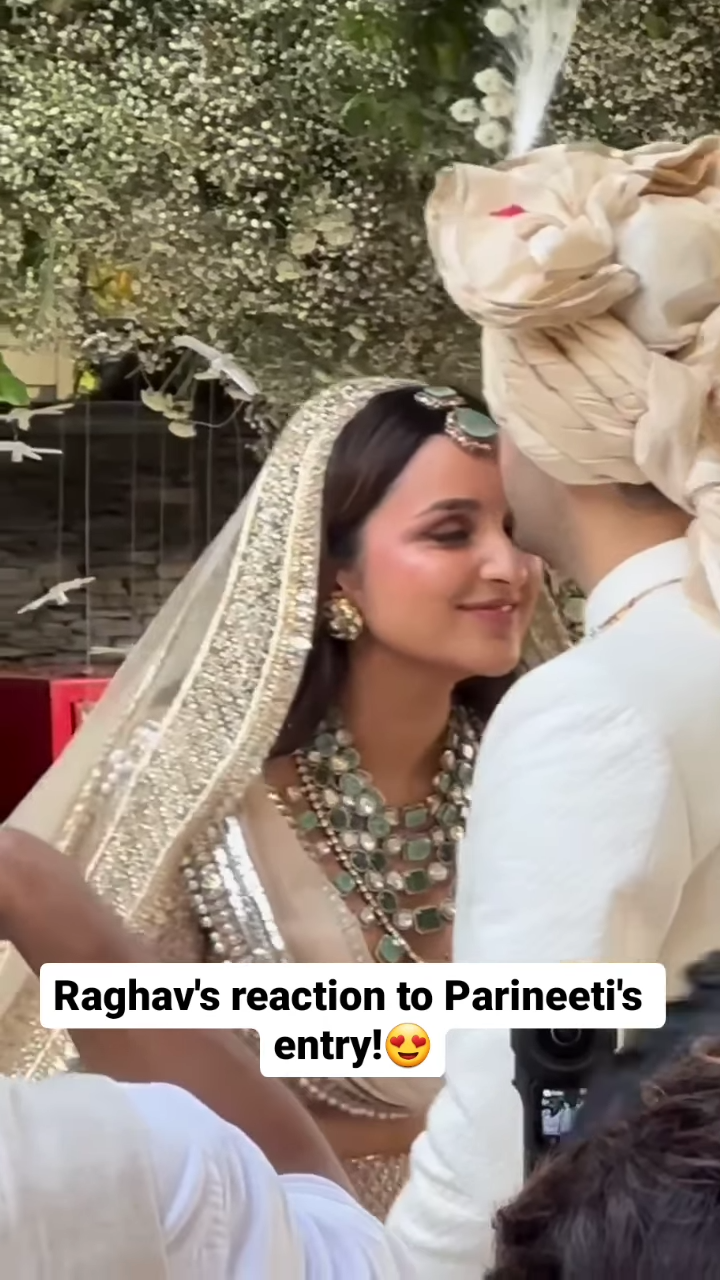 The video is like a moment out of a rom-com that, the kind that we re-watch every other month. There are a lot of wholesome videos that have surfaced on the internet, after their wedding. However, THIS needs to be recreated in a movie, because, why not?
Watch the video here:
These celebrity weddings always leave us with unrealistic expectation of love.