The title of the 'Greatest Showman of Indian Cinema' was once associated with Raj Kapoor and even in 2017, no one deserves this title as much as him. 
He was an actor, producer and director who had a vision for cinema. When Raj Kapoor entered the film industry, Indian cinema was still in its formative years. The films were made by studios and at the age of 24, Raj Kapoor established RK Studios. 
His films were progressive even though they were commercial in nature, they had a strong message that the audience could take home. His love for films was such that at one point, he mortgaged everything he owned to make Mera Naam Joker. And even though he lost a lot of it, he earned it back with his subsequent films.
Raj Kapoor's films will always be treasured by the lovers of Hindi cinema and these 10 films are proof of the fact that there has never been a film maker like him:
1. Sangam (1964)
Directed and edited by Raj Kapoor, this film is a love triangle between childhood friends. 
At the time of its release, the film was largely seen because of its foreign locations which was quite a rarity back in the day. The nuanced relationships between the three characters, none of whom are malicious, and love each other dearly, was carefully handled. 
Directed by Raj Kapoor, this teenage love story was quite bold for its time. 
With excellent music, the film appealed to the masses for its bold portrayal of love between people of two different classes. Bobby's climax was changed from a tragic one to a positive one, so the film could end on a happy note.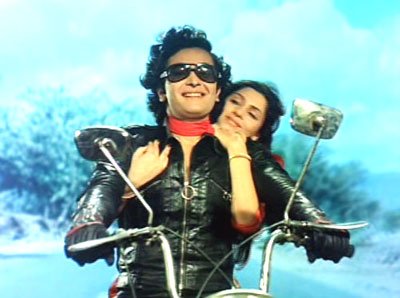 3. Mera Naam Joker (1970)
Raj Kapoor's magnum opus was made on a large scale. 
The story of a Joker was divided into different stages of life with each age showcasing a part of his story. The film wasn't accepted by the audience and resulted in major losses for RK Studios. But over the years, Mera Naam Joker has attained the status of a classic.
4. Boot Polish (1954)
Produced by Raj Kapoor, Boot Polish is the tale of two young siblings who are left in the care of their aunt who sends them out to beg on the streets everyday. 
The kids are young and through their distant uncle, learn the meaning of hard work and self respect and thus, save money to buy a boot-polish kit. Their hard earned money means everything to them but after the arrival of the rainy season, their business is in danger.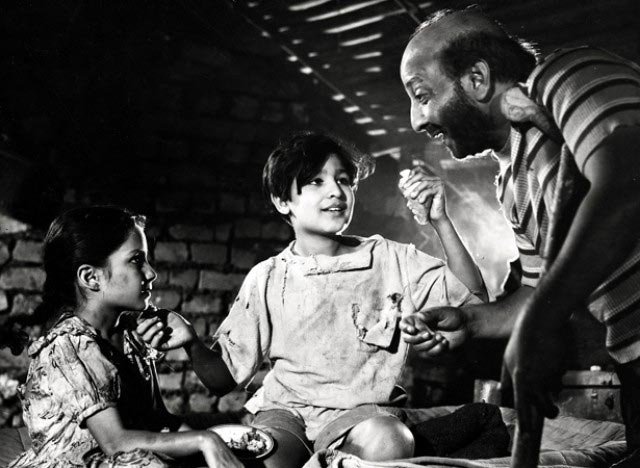 5. Teesri Kasam (1966)
Starring Raj Kapoor and Waheeda Rehman, the film is the story of Hiraman who takes three vows over the course of the film. 
These vows arise out of his everyday life situations that eventually leave him hurt. His naive and innocent point of view of society differs largely from most people and that bothers him. The film was a commercial failure at the time but ended up with the National Film Award for Best Feature Film.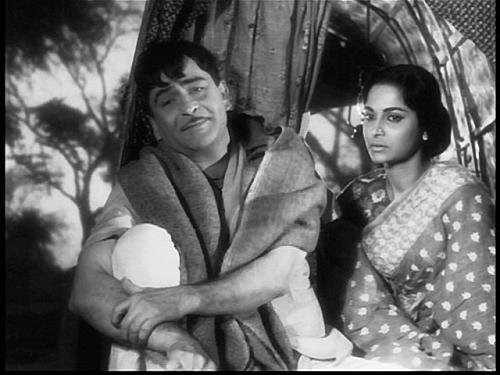 6. Jis Desh Mein Ganga Behti Hai (1960)
Produced by Raj Kapoor, this film portrays the honesty with which a regular working class man lives his life. 
Raju is a good man at heart and when a gang of bandits convince him that they believe in equal distribution of wealth, he gets convinced. The ways of the police are brutal and when they decide to kill the gang of bandits, Raju finds himself in a dilemma as he believes that death is not a way to stop crime.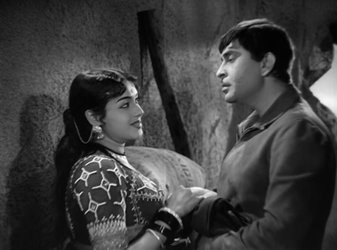 Starring Raj Kapoor, the film won the President's Silver Medal for Best Feature Film in Hindi. 
The story of the film is about an honest man who works for a medicine manufacturer. He is an upstanding citizen who believes that justice will always be served and in the process, ends up losing a motherly figure.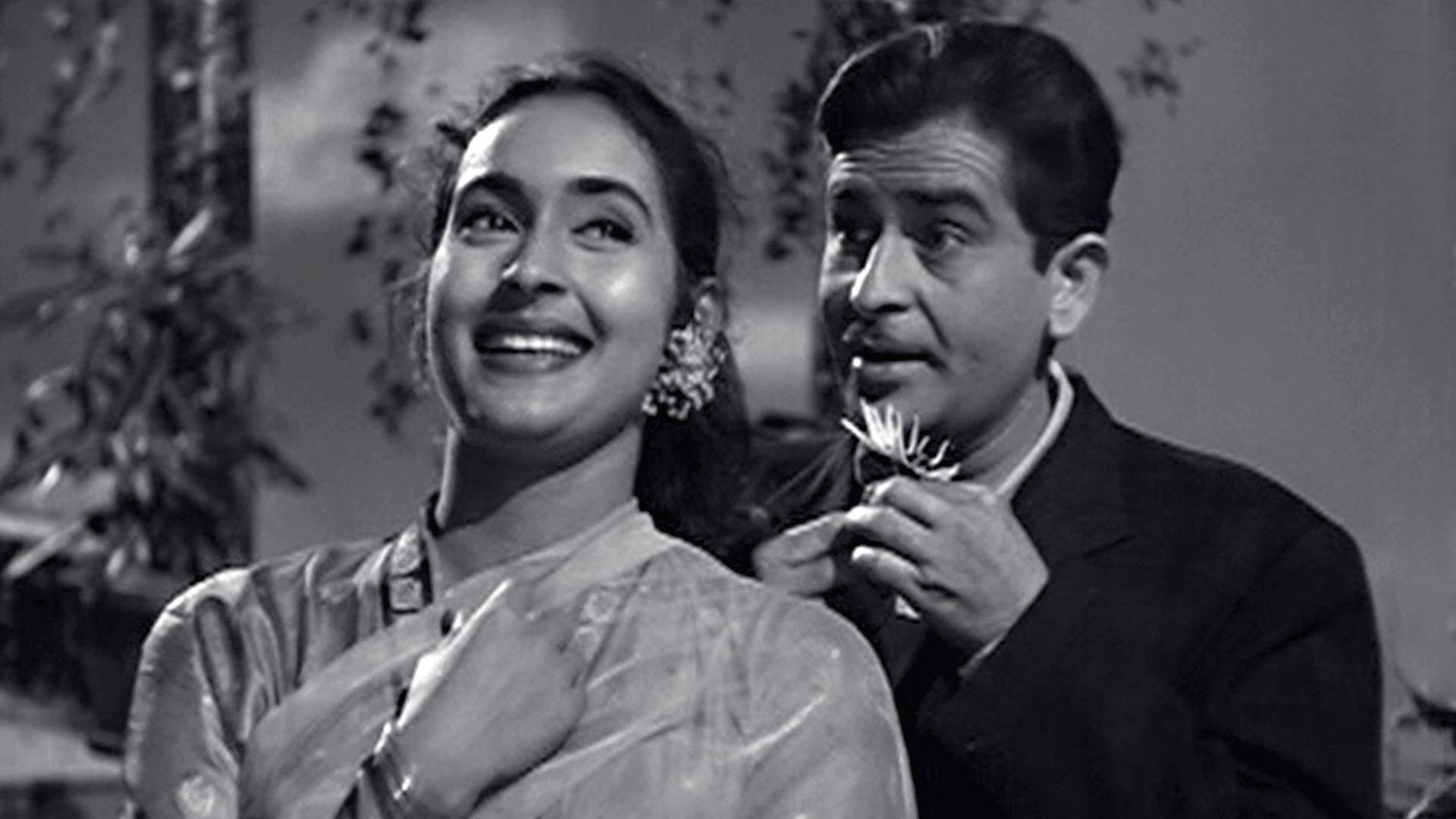 8. Sharada (1957)
Starring Raj Kapoor and Meena Kumari, this film is the story of a man, Chiranjeev (played by Kapoor), who falls in love with a woman but fate has different plans for them and she ends up marrying his father. 
Living in the same house, he harbours feelings for his step-mother and even she is not over him. The complex relationship of two lovers portrayed in this film was so articulate and mature that it's hard to believe that Indian cinema was this progressive in the 50s.
9. Shree 420 (1955)
Directed by Raj Kapoor, the film had Kapoor and Nargis in lead roles. 
Shree 420 was a term used for a cheat who cons people for money. And in the film, Raj Kapoor's character goes from a person who cheats people for money to a person who starts fighting for those being conned.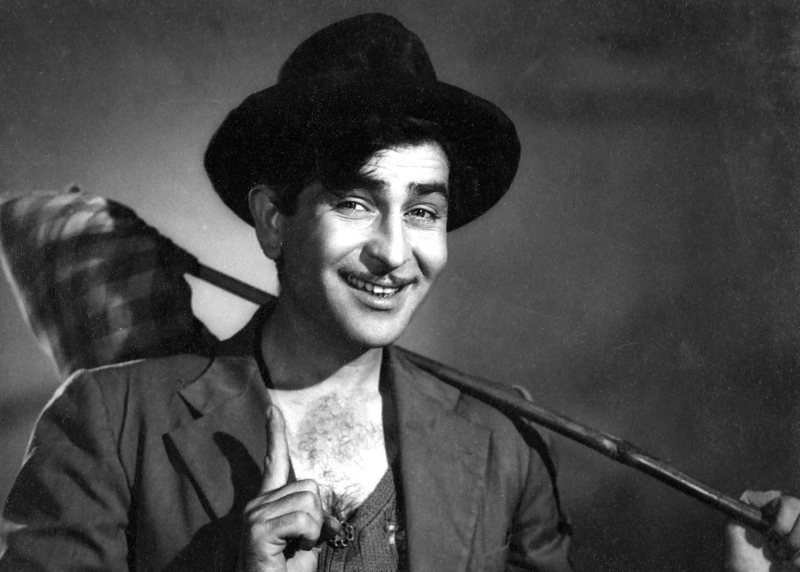 10. Awara (1951)
This film had Raj Kapoor and Nargis in lead roles and was also directed by Kapoor. 
At the height of the film's popularity, this film got a lot of global acceptance. The film was screened at Cannes and was a huge success in Soviet Union and China. The film highlighted the class disparity in the Indian society. The film had a strong socialist theme and is still considered as one of the most popular films from India on an international platform.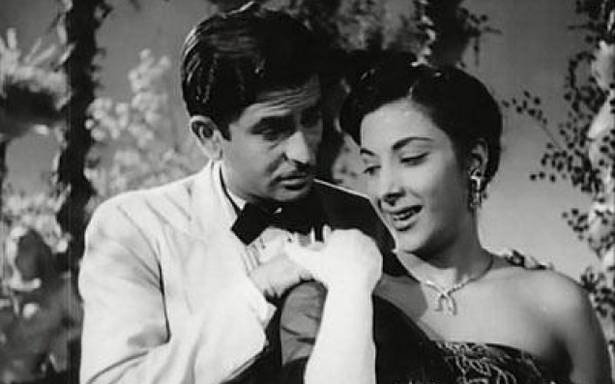 Truly the greatest showman of Indian cinema!