It's very likely that while trawling the internet in the last few days, you have come across this picture of Ranbir Kapoor.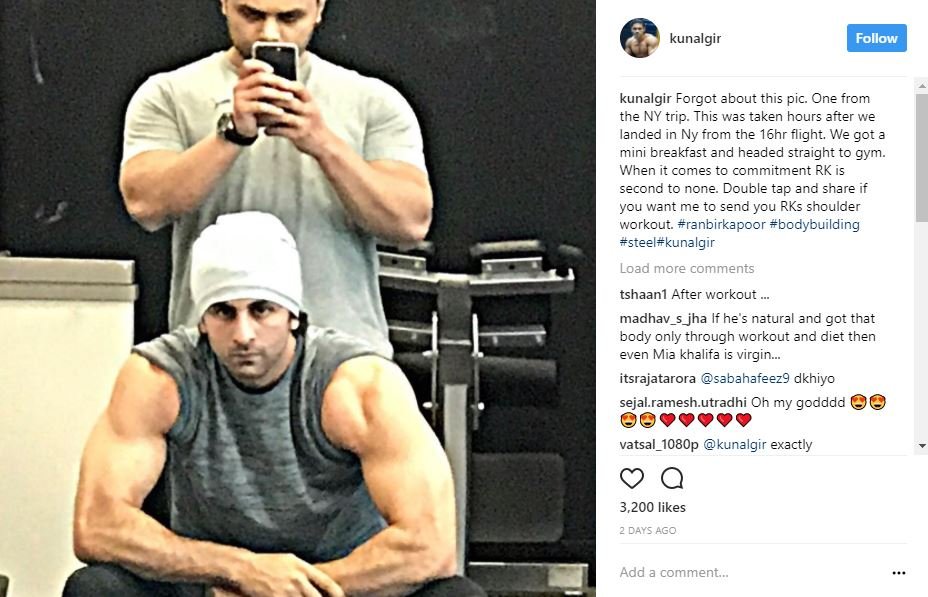 It's also likely that the headline accompanying this pic screamed 'Ranbir Kapoor's Look For Sanjay Dutt Biopic Revealed!". 
However, speaking exclusively to ScoopWhoop News, trainer Kunal Gir, the same guy you can see behind Ranbir in the picture, revealed that this transformation was for his look test for filmmaker Ayan Mukherji's Dragon.  
Here are excerpts from the interview: 
Q. Ranbir's latest photo has got a mind-boggling response. Is this his look from Sanjay Dutt's biopic?
I never mentioned in the caption of the picture that it one of Ranbir Kapoor's transformation for Sanjay Dutt bipoic. People made that assumption. See, Raj Kumar Hirani's film had body building shots and so we had to recreate gym sequences. During the shoot, Ranbir had gained 14 kilos. It was all done to make him look age appropriate. Whereas, if I talk about the latest picture of Ranbir Kapoor that I had uploaded recently, the transformation has been done for a look test for Ayan Mukherji's film Dragon. He had to shed 8 kilos to look leaner and harder for the same.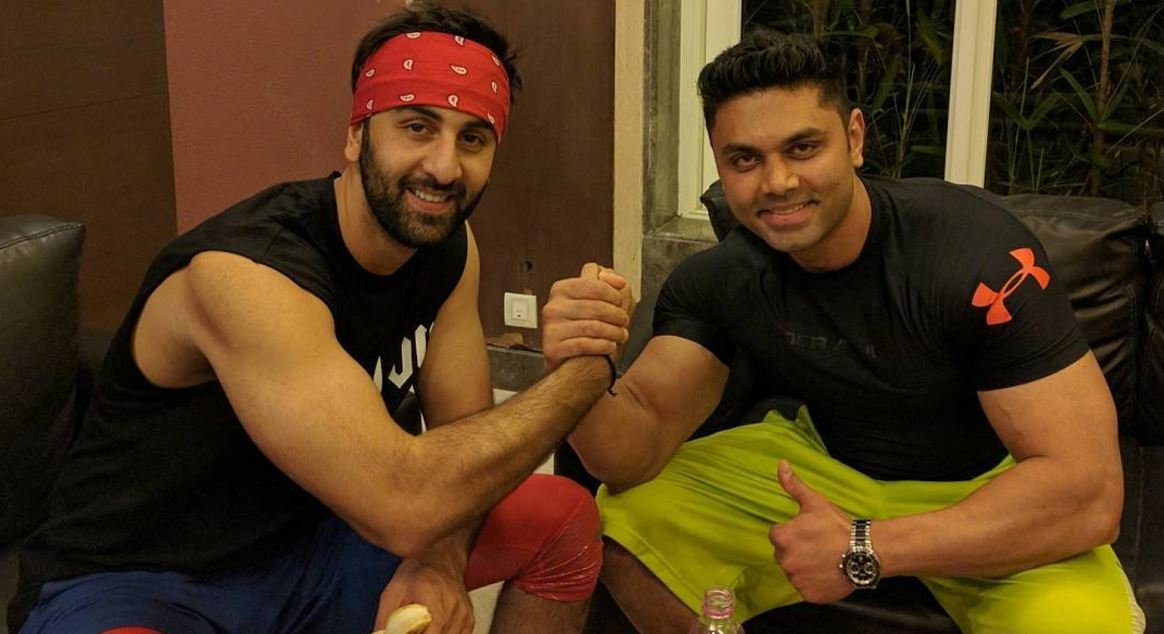 How did you meet Ranbir Kapoor ?
I met Ranbir Kapoor through my first client, Rana Daggubati. Last year, Rana trained with me for Baahubali.  When Ranbir saw his pictures andasked him about me.  After that I was called in from Hyderabad to Mumbai to meet Ayan Mukerji for a film called Dragon starring Ranbir and Alia. But, the project got delayed.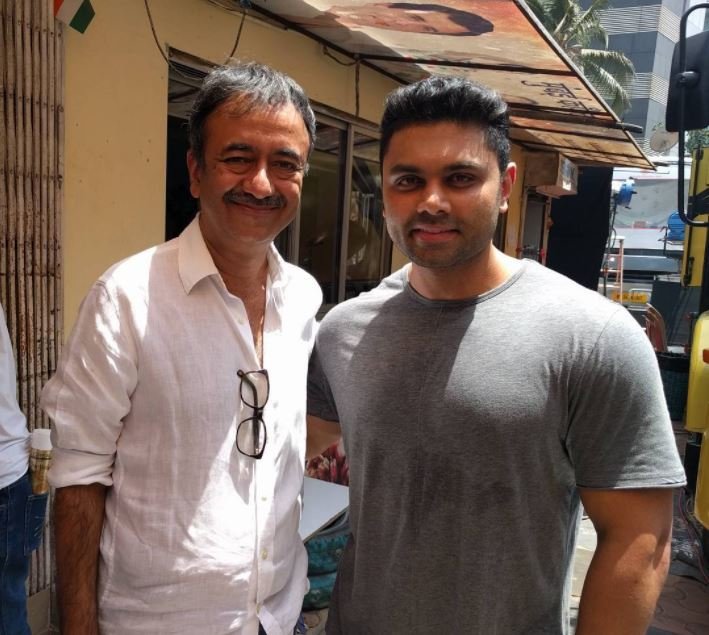 Meanwhile, I got an opportunity to meet filmmaker Raj Kumar Hirani who was working on Sanjay Dutt's biopic. He wanted to find out if it was possible for me to make Ranbir gain around 8-10 kilos weight for the role. So I said yes and then we had managed to make him put on 14 kilos.
So basically, I had been called in for Ranbir's transformation in Dragon but it just happened so that I had eventually started working on another project which was Sanjay Dutt's biopic. 
Q. Tell us something about Ranbir that his fans may not know about.
It has been over a year now that I know Ranbir and I must say that he is a big foodie. I always had to carry Hyderabadi Haleem for him as his cheat meal, especially during Ramzan.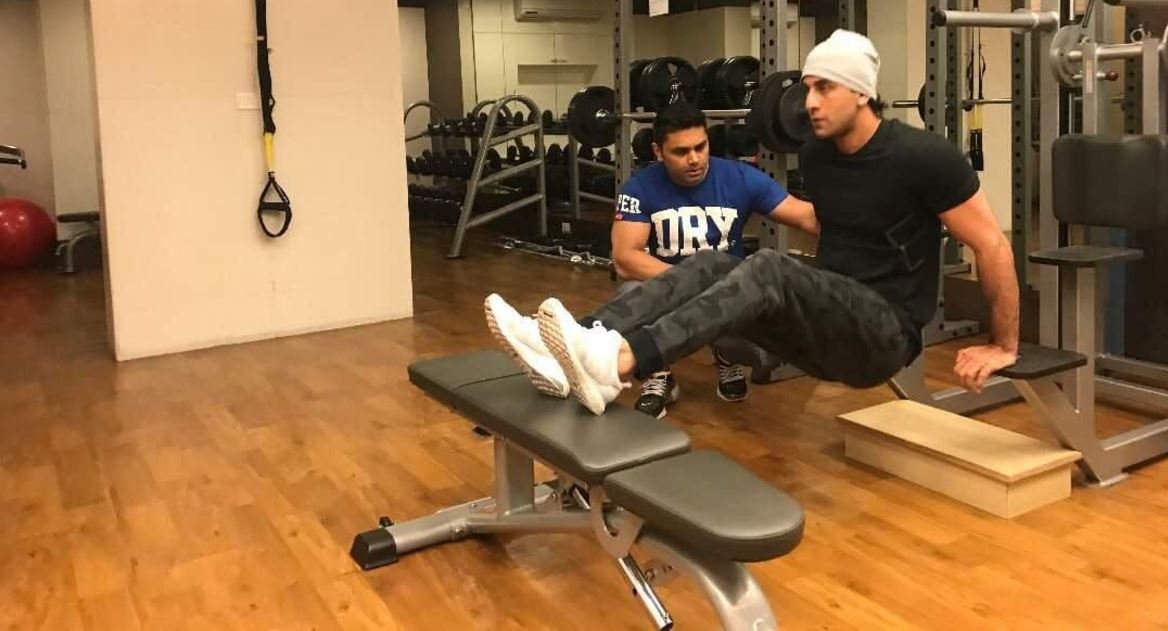 Q. If you could elaborate on the phases of transformation that Ranbir had to go through to get that perfect look.
As far as Ranbir's transformation is concerned, he was 70 kg initially right after he finished working on Jagga Jasoos. We had to build a foundation for his transformation so had split the phases into three. During the first phase, where we had to give him bulky look, Ranbir lifted heavy weights along with 7 to 8 meals a day. Ranbir had never eaten so much in his entire life. We even had to wake him up at night for his meals. Then came the second phase, where we had leaned him down. The last phase was to make him look ripped. So then, from 8 we had to cut down to only 4 meals a day along with a rigorous cardio session. 
Q. Does frequent changes in the weight and body take a toll on an actor's health? How safe is it?
I usually make sure that diets and work out session doesn't take a toll on an actor's health. It is important to take certain detailed things into consideration before you begin to train someone. For the transformation, Ranbir had to go through six blood tests during the period of his training in the last one and a half year. These tests were done to periodically measure the level of various nutrients and other organic compounds present in the body. We get meticulous about, for instance, B12 content, as deteriorating level could affect health. We need to keep an eye so that their body is capable of performing the act or a stunt with the right and required amount of energy level. 
Q. How easy or difficult was it for Ranbir to go through such transformation? 
I am sure people would think that it's fake and Ranbir must have taken supplements, steroids to pull off the look. But honestly, he doesn't believe in taking the easy way out. The transformation takes a very long time and not just two-three months. It's been 13 months now and Ranbir was under constant training.  
Q. Four myths you would waive off about a celebrity who undergo transformation.
(a) They are allowed to drink and take cheat meals periodically.
(b) They train for 40 minutes, 4 days a week and not as often as people think
(c) Some celebrities are smart with nutritional knowledge and at training themselves so they don't need a trainer
(d) There is no fixed time table as to when they train. It could vary from 2pm to 2am. 
(Feature Image Source: Instagram/Kunal Gir)