Unconventional and edgy. That's Randeep Hooda for you. Love him or hate him, you just can't ignore him. But seriously, why would you even want to? He does everything differently. And now, he's also hosting his own film festival on Social Media. He calls it the Randeep Film Festival. With clippings, rare shots, and interesting facts Randeep is going all guns blazing on this one! The bold and versatile actor has left no stone unturned and is giving it all to his fans on Facebook and Twitter . The response has been nothing short of awesomesauce!

Source: facebook.com
He likes to do things thoda hatke , and irrespective of how it will be taken, he owns up to it with a smirk on his face and gleaming eyes. In fact, he's always been like that … experimental and never afraid to take the less-treaded road. He has put his foot wherever his heart desired, be it commercial films like Cocktail and Heroine, or the artsy Rang Rasiya. (Side Note: He was so drool-worthy in it!)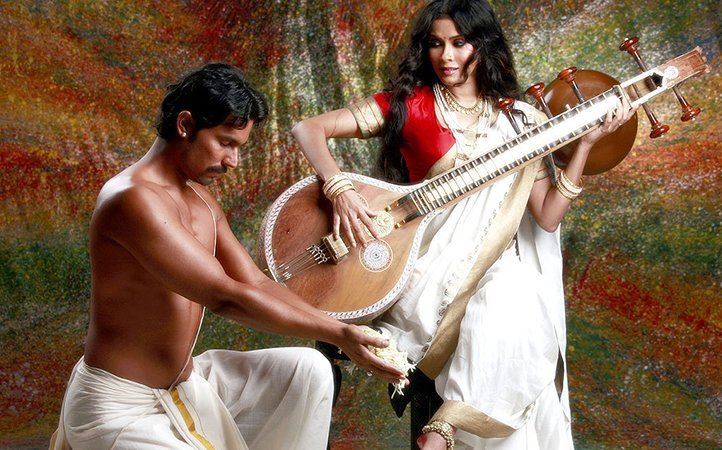 Source: rediff.com
But, Randeep Hooda is more than just a fine actor with looks that kill. He's one man who can be both, raw and sophisticated at the same time, and he does it with such finesse. Am I the only one who goes weak in the knees thinking about this guy? I think not.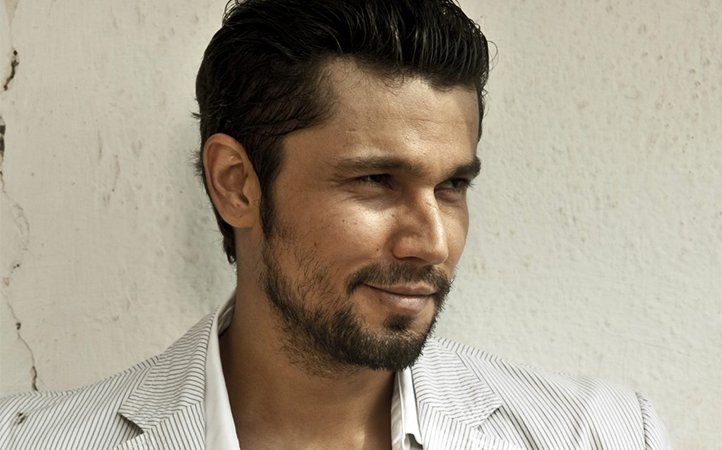 Source: 123wallpapers.in
Know what's interesting? There's so much similarity between the reel-life and the real-life Randeep. Take Mahabir Bhati, for example – hard on the outside and soft on the inside. Randeep's a lot like that! Don't believe me? You will if you see him around his six horses. He loves to be in their company and takes time out to feed and spend time with them. May I add, he commutes, almost daily, from his home in Andheri to Mahalaxmi Race Course for that. That's a good 25 long kms! But, in love, no distance is too long, eh?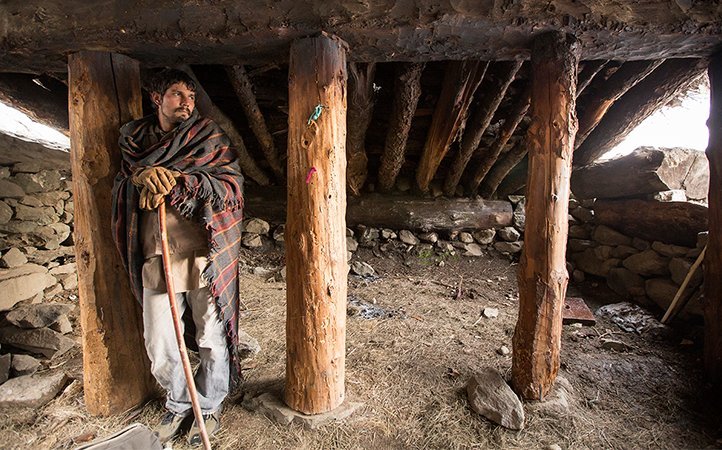 Source: theglassbangle.wordpress.com
Balancing this good side is his equally bad side, and that makes him even better! He's rebellious and unapologetic, much like his character, Abhay, in Unglii. We've seen that in his no-mincing-words attitude, his tongue-in-cheek humour and how he takes pride in the choices he makes. He chooses to take up roles that make sense to him more than anything, rather than lotterying on commercial films with characters that lack depth. After all, it's about choosing quality over quantity. That's precisely why he chose to wait four long years after his debut, until Ram Gopal Varma's D happened.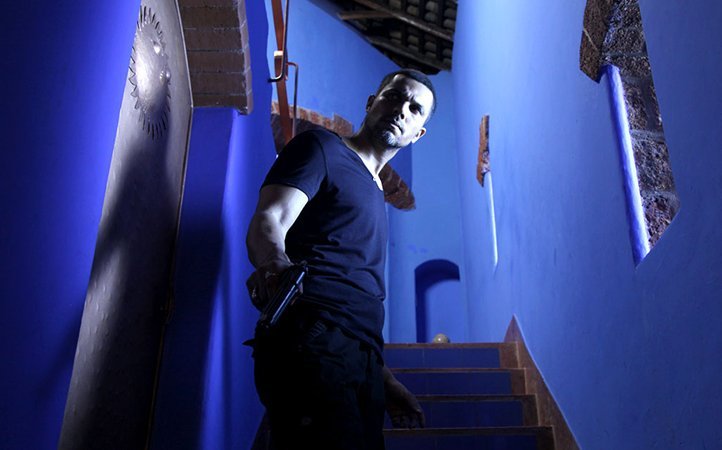 Source: hindustantimes.com
For Randeep, there's just no fun in following the herd. He likes to do things his way, which is basically walking on the edge. That trickles into everything he does and believes in … even in his deep fascination for transformation. He will go to the extreme to fit into his role. Did you know, for Highway, Randeep exposed himself to the scorching sun for days? He even kept away from moisturizer, and hold your breath (literally) … bathing! But then that's what helped him do full justice to the role. Even for his role in the upcoming action-packed love story, Do Lafzon Ki Kahani, he has been religiously working on his body. And boy, doesn't he look hot?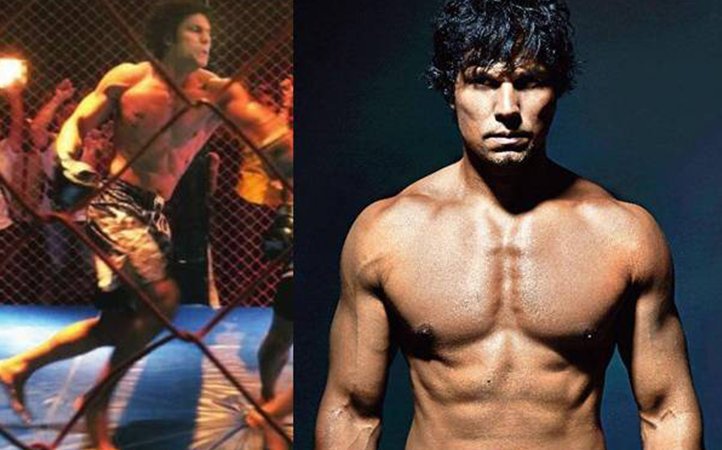 Source: timesofindia.indiatimes.com
While he kicks ass at what he does, he's also a real inspiration. Success hasn't come easy, but his never-say-die attitude has kept him going. He has lived through tough times, and done everything from working as a delivery boy to waiting tables, and even as a cabbie. He credits his time in Australia for making him more intense as a person and sensitive to the have-nots. That's what makes him even more relatable. He's very real … no starry tantrums, no drama. He is as concerned about real-life issues as we all are. He'll also tweet away to glory about it, just like we all do! 😉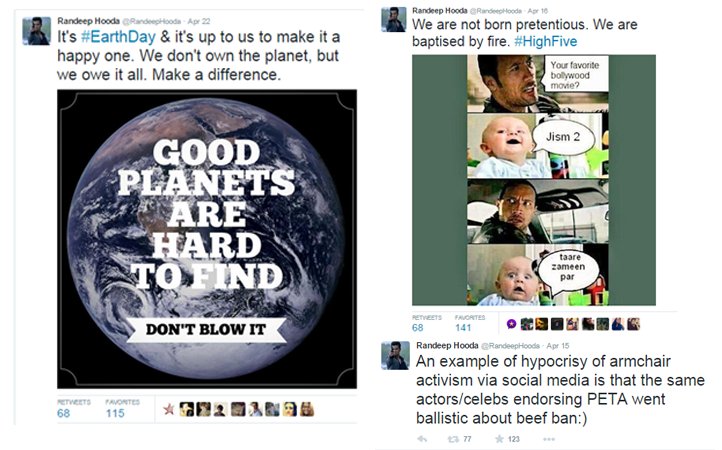 Source: twitter.com
He'll tweet when he should and he'll tweet when he shouldn't. He'll share updates from his vacations, and even laud a friend for their accomplishment. He'll host a film festival online, and someday, maybe even a screening. Because he can. Now now, what could be more badass!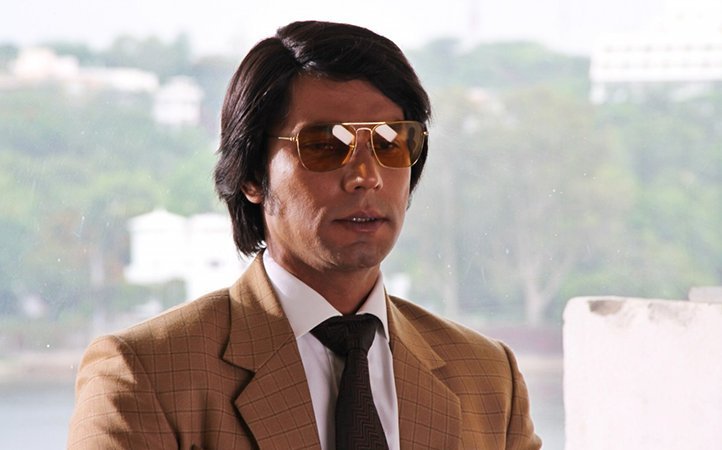 Source: filmhdwallpapers.com
Update : Randeep was so overwhelmed with the response that he decided to host a giveaway contest for everyone. Hell yea, fans!
Feature Image Source: twitter.com