Even with all the hits and misses over 21 years, Rani Mukerji remains one of the most bankable actors in the industry. Remember, Black? Aiyyaa!?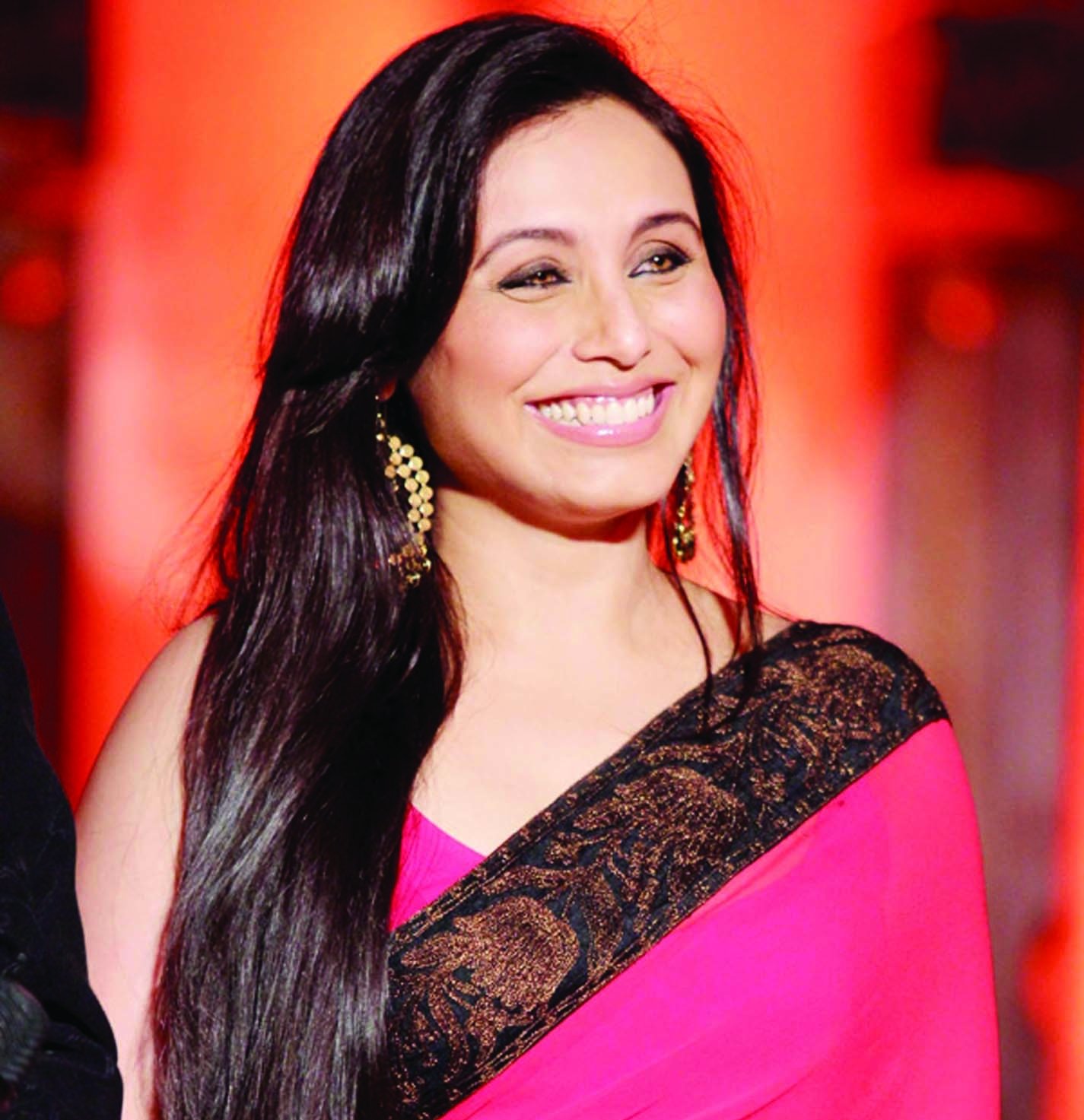 But does Bollywood think so? 
Rani Mukerji opened up about the constant sexism she had to face in the film industry. On her 40th birthday, she shared a heartfelt letter through YRF's official Instagram page.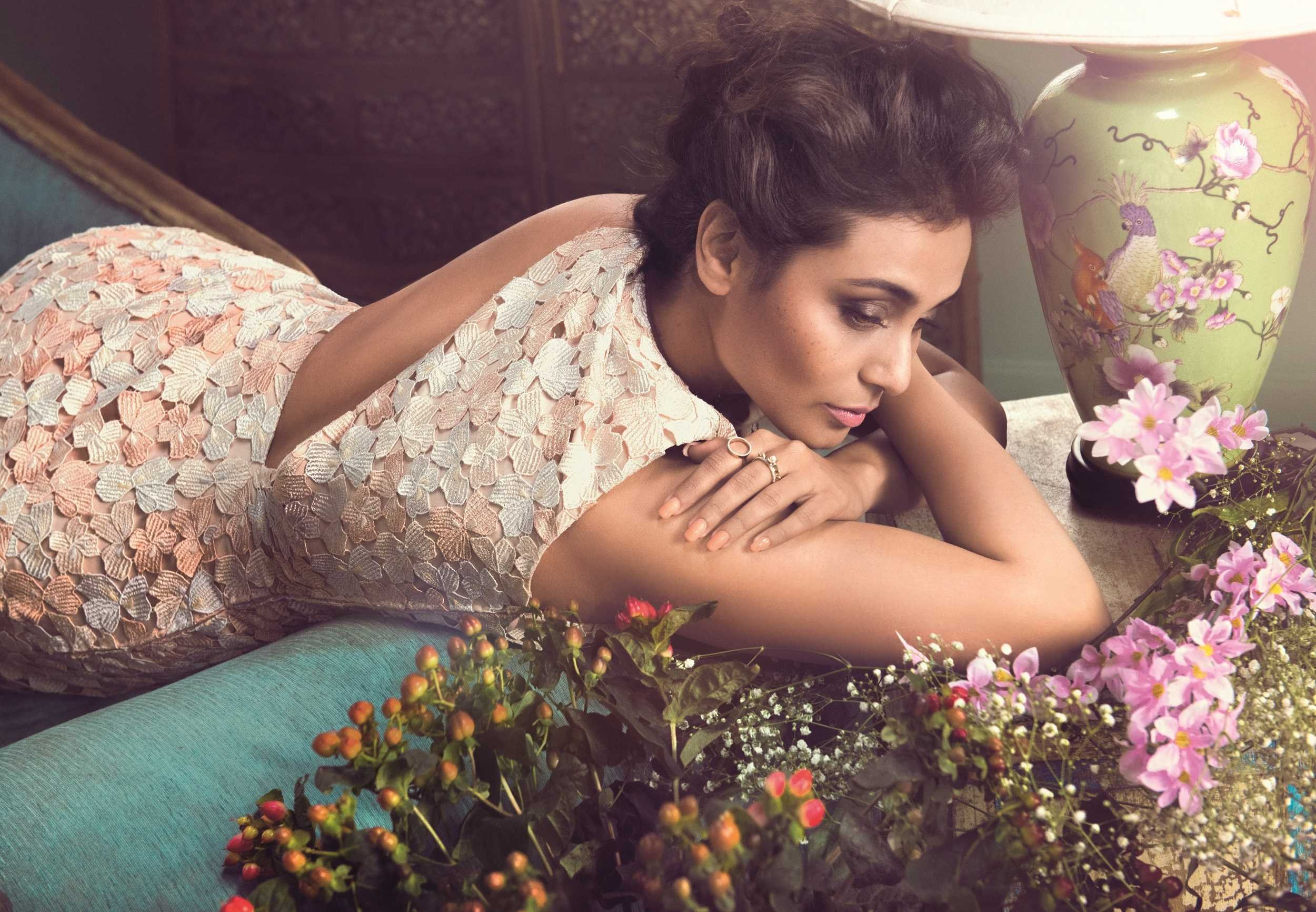 As a woman, I must admit, it has not been an easy journey. I had to prove myself everyday. Actresses have to prove themselves everyday. A woman has a short career span, a married woman's equity dies, women are not bankable commodities at the box office, 'female-centric' (I hate this word!) films are huge risks, a married actress who is also a mother is the final nail in the coffin of her dreams, ambitions and aspirations – these are some of the discriminatory stereotypes that we have to live with and try to overcome every single day.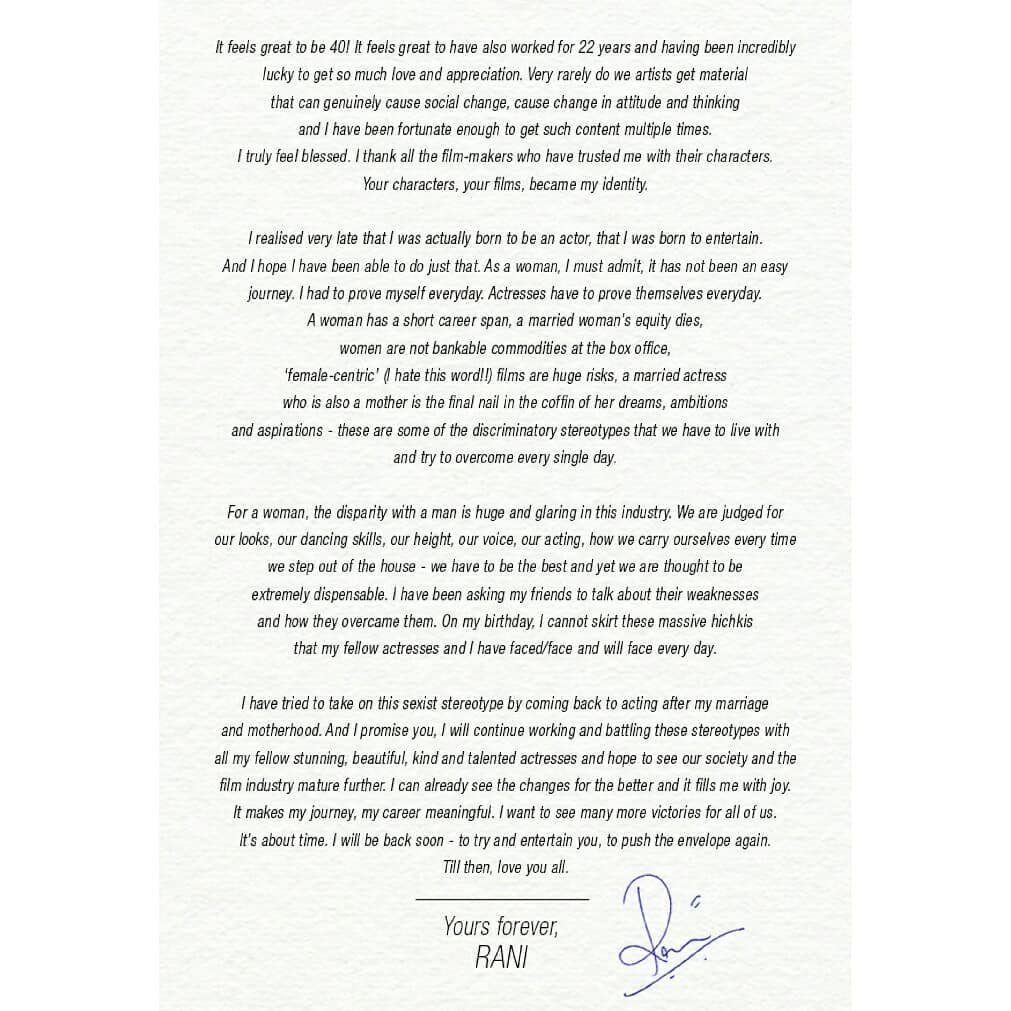 Rani Mukerji also said how she's working hard to change these notions by coming back to films after marriage and motherhood.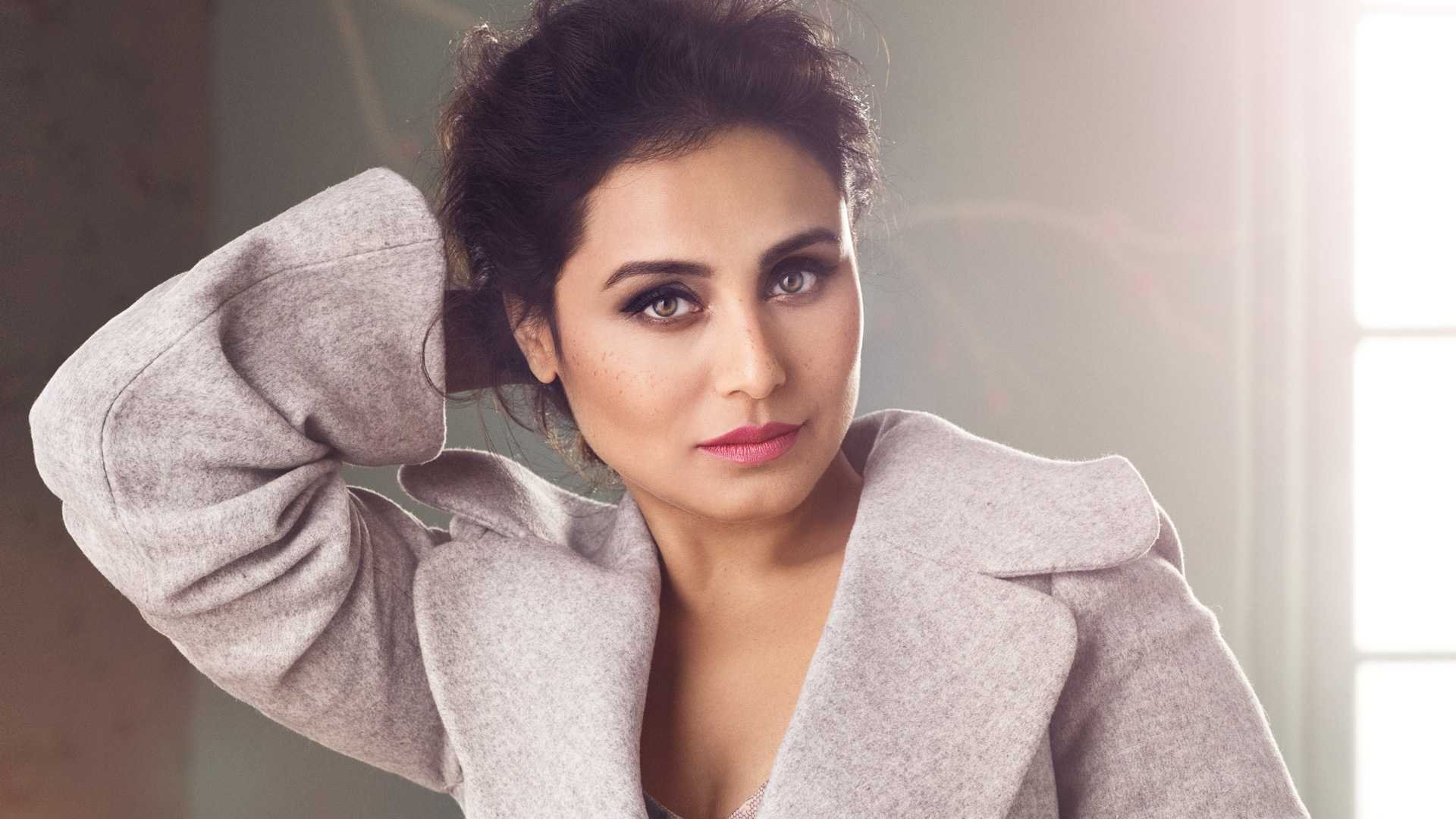 The actor will star in the new movie, Hichki which tells the story of Naina Mathur–suffering from Tourette Syndrome, a disorder in the nervous system–and her resolve to fulfill her ambitions in life. 
You can read her full letter here.