Ranveer Singh is known for all things quirky. His clothes, his casual desi attitude, style, it's all an extension of his personality and his fans love him for it.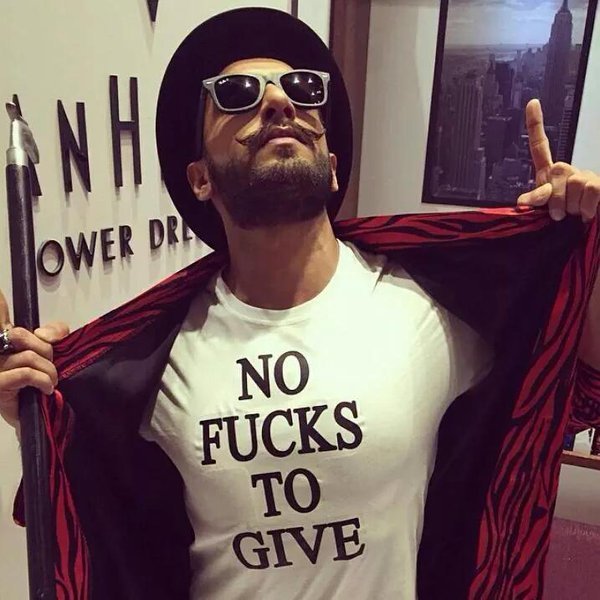 Much like the quote on his T-shirt, Ranveer lives life on his own terms. 
He doesn't follow the set rules for stars and frankly, that's why he is loved. He does things his way and while some people may find him too energetic, the adulation that he has received in a short career span was unheard of until a few years ago.
Ranveer has definitely imparted some serious life lessons with his 'no fucks to give' attitude & life would be so much better if we learn to embrace a few of them.
1. Wear what you feel like
His clothing choices could be termed as quirky but honestly, how many celebrities dare to wear outfits that they know will be memed later?
He wears what he feels like, no matter what the fashion police says. And that's a huge life lesson for regular mortals like us!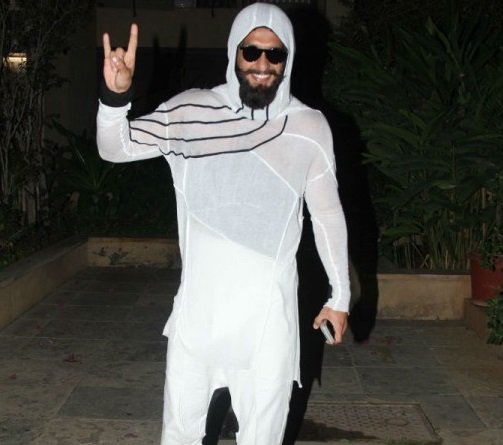 With a population of over a billion, we know everyone's doing it. While film actors endorse every possible brand under the sun, there wasn't any mainstream male actor who had represented a condom brand. Ranveer Singh took it up and did a great job with its campaign. 
With an ever growing population, condom brands surely need a lot of publicity in our country and he did just that.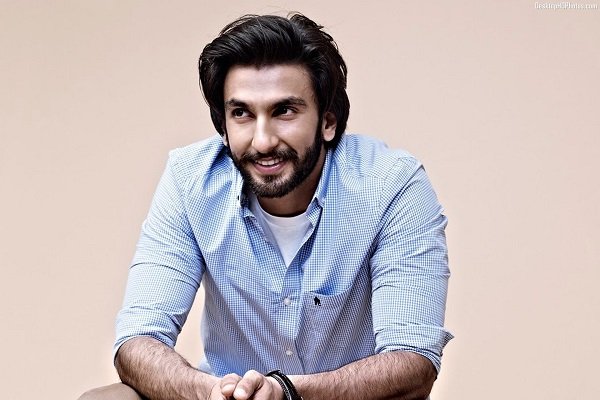 3. Learn to laugh at yourself
Ranveer Singh put himself on a platter in front of a lot of comedians so they could mock him and he wasn't a coward about it. At the infamous AIB roast, Ranveer Singh and Arjun Kapoor were the subject of all the jokes. 
How many celebrities have the guts to do the same?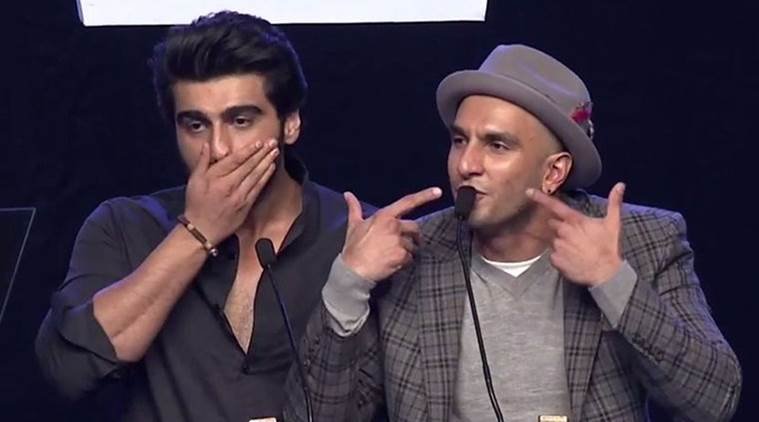 His contemporaries are his competition and separating work from personal life is a difficult task for most of us but not for Ranveer. He chills with his work mates all the time and it totally proves that he isn't someone who is petty about competition.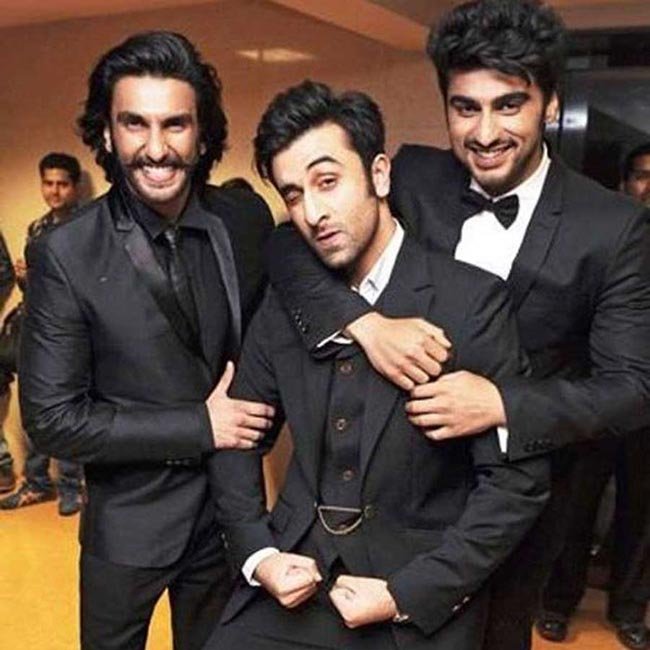 5. Dedication towards work is the only way to success
At the prime of his career, he dedicated himself to a project that required him to go bald and he didn't hesitate. He shaved his head and became the most perfect Bajirao we could ever imagine. In a career that spans less than a decade, Ranveer has become the next big star and that is the result of his dedication.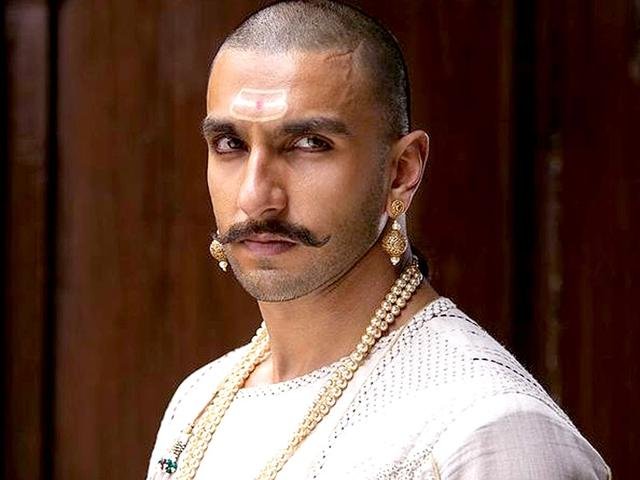 6. Never let others' opinion affect your self esteem
Ranveer Singh wasn't termed as a conventionally good looking man when he entered films. Karan Johar even apologised to him on his show as he believed that Ranveer would never be a star. But these negative opinions didn't affect his self esteem. 
He was determined and it reflected in his work.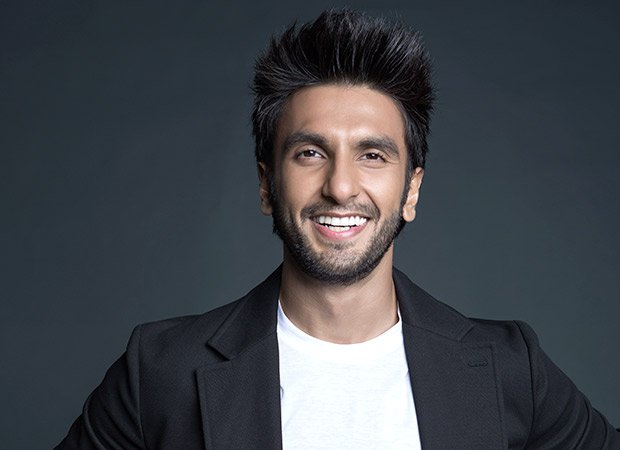 7. Be a good guy. Always.
Ranveer Singh and Deepika Padukone's relationship is probably the most open secret of Bollywood. He has always been respectful & chivalrous with the lady in his life. Their pictures in the press speak a thousand words and in all his interviews, he has always spoken highly of her.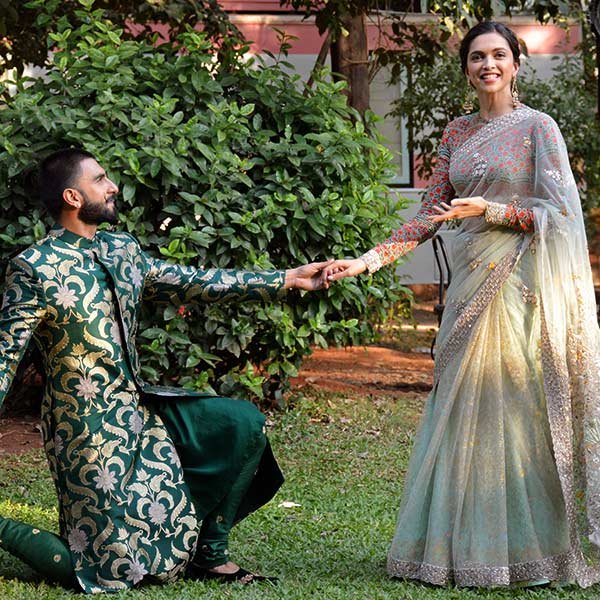 Thank you Ranveer for all the life lessons that you've given to your fans!