Ranveer Singh's obsession with Bollywood is nothing new. And even though he is a part of the industry now, he just can't get enough of it. We're all aware of his over-enthusiastic antics, like breaking into a random dance or singing a song from his beloved Raita playlist. The man loves Bollywood and its stars to such an extent, it could make his bae, Deepika jealous and how!
But does he care? Not one bit! Ranveer goes all out when it comes to showering love on his favourite celebrities. To reiterate this, here's one example: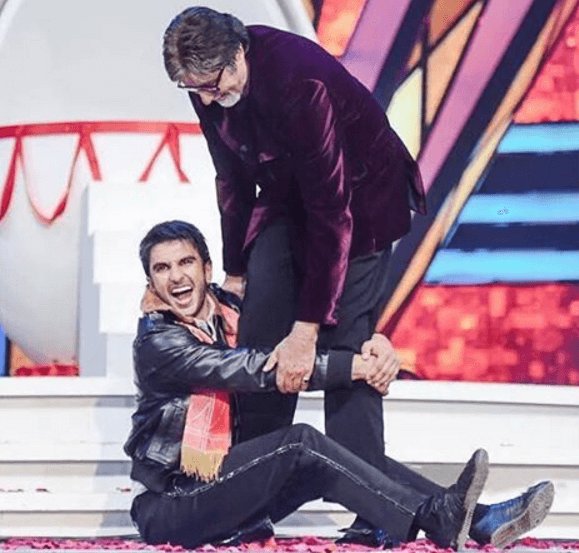 This man is literally overflowing with love, at all times! And he leaves no stone unturned in order to express that. Of late, he's been using his Instagram account as a medium to promote his favorite stars' films. He disguises his fondness for these actors by making witty videos to publicize their upcoming movies.
Last time he switched his fanboy mode on for promoting King Khan's Fan. And, it was a lot of fun! Check it out:
Now, Ranveer is back with an all-new video and it's entertaining AF!
While the world is keenly waiting for Akshay Kumar's Rustom to release, it looks like Ranveer is just not able to keep calm. With just 9 days left for Rustom's release, Ranveer decided to introduce the world to 'Chhupa Rustom'. This video will take you back to a chase scene from a '90s Bollywood movie and we're loving every bit of it. 
OMG, HE'S DANCING ON ZEHER HAI KI PYAAR HAI!!! 
We're sure there's no better way to promote Rustom than this! 
Thanks Ranveer, for reminding us of this absolute gem of a song. It will take a while to get the song out of our heads now.