Ever since Padmavati has gone into production, it has been mired with controversies. People have been getting offended on just everything.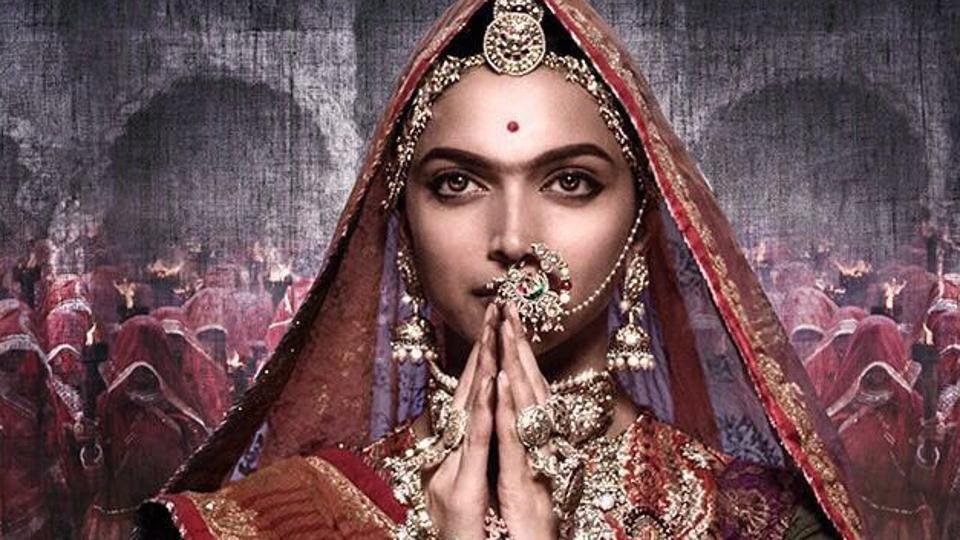 From the the portrayal of Rani Padmavati, to the debate about the actual story to the costumes, people just need an excuse to lose their shit.
Anyone in their right minds would know that these are really trivial issues and there are other grave situations that need people's attention.
Amidst all this controversy, Shashi Tharoor's tweet comes as a voice of reason. He is pointing out how it is more necessary to focus on the living, breathing women of Rajasthan who are existing in an appalling state, rather than on queens from centuries ago.
Agree totally. The #Padmavati controversy is an opportunity to focus on the conditions of Rajasthani women today &not just of queens six centuries ago. Rajasthan's female literacy among lowest. Education more important thang Hoog hats https://t.co/82rvGmkfwO

— Shashi Tharoor (@ShashiTharoor) November 13, 2017
Just realised that dreaded autocorrect has changed "than goonghats" to " thang hoong hats". Apologies. When I hit "tweet" I was still seeing the correct words I'd typed https://t.co/aQzEGfBuJq

— Shashi Tharoor (@ShashiTharoor) November 13, 2017
As correctly pointed out by him, women are in a really dire state in Rajasthan with the sex ratio and literacy ratio being one of the worst in the country. These are the real issues at hand.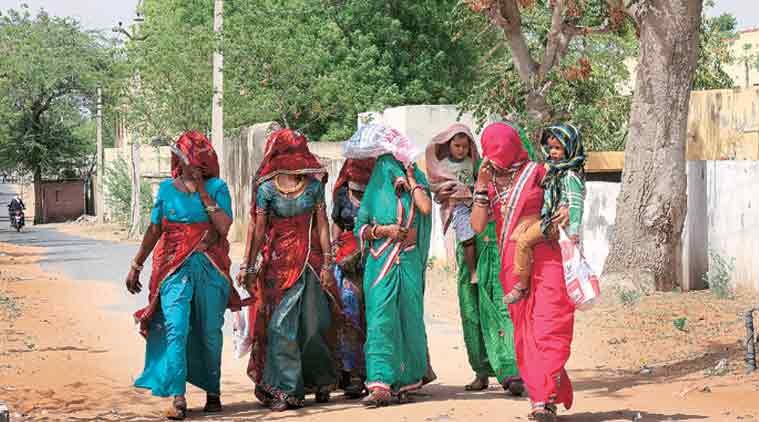 Rajasthan ranks 23rd in terms of child sex ratio with 888 girls for every 1000 boys. These are alarming numbers, especially when things are likely going to be the same in near future.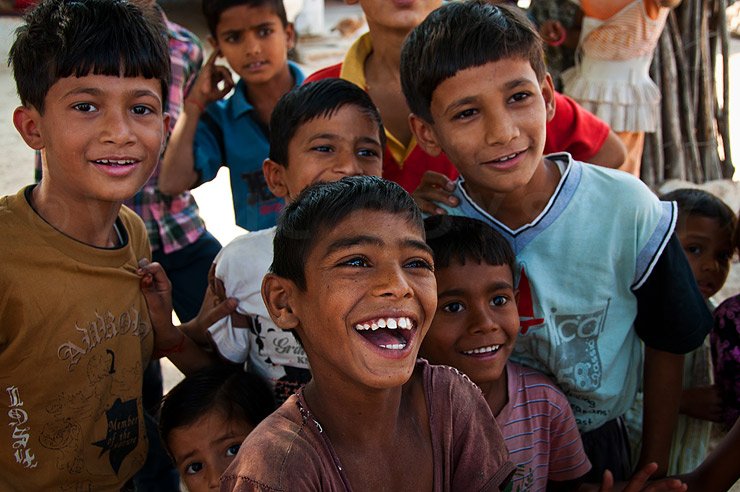 Not just this, the education parameters are disappointing too. There is a huge disparity between male and female literacy ratio. It has the 33rd worst literacy rate in the country. 
According to recent census, the male literacy ratio stands at 79.19%, which is not a very appealing number, however, compared to the mere 52.12% of female literacy, it still sounds pretty decent.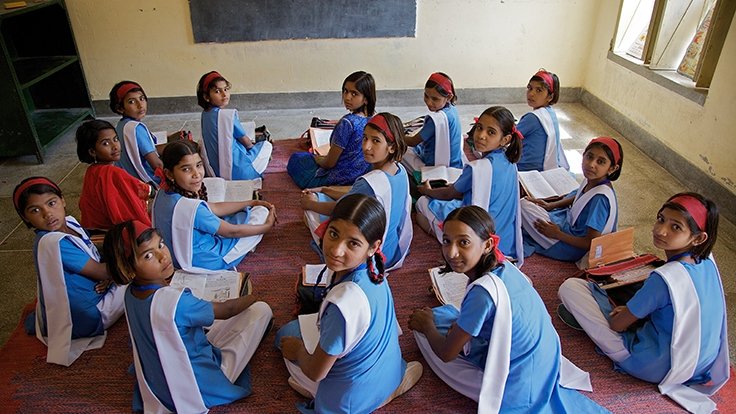 The numbers imply that every other woman in Rajasthan is illiterate and it is a huge state! You can do the math.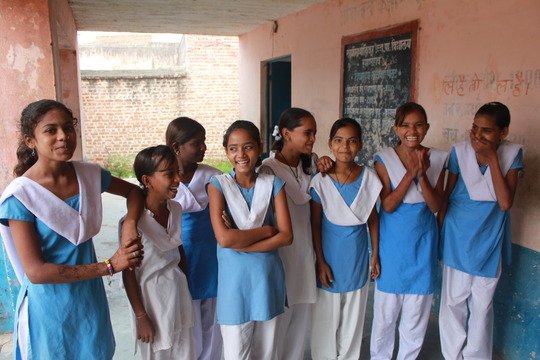 Apart from these things, the general condition of women is also really saddening. It has the worst percentage of girls going to school in 15-17 age group.
Firstly, girls are not enrolled in schools, over 11% of the girls were not enrolled in schools in 2011-12. Even among those who are, the dropout rates are really high owing to child labour and child marriage.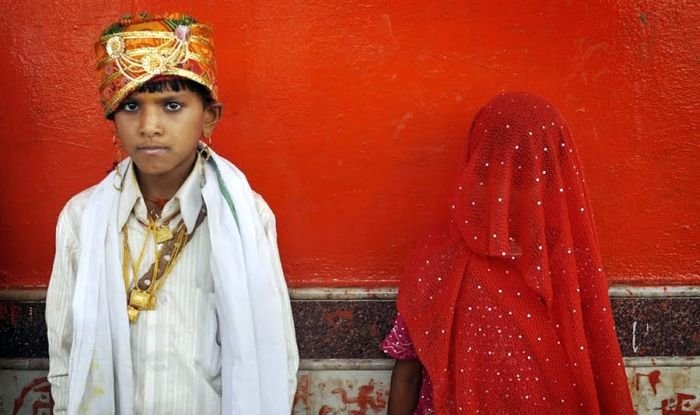 With most of the population still residing in villages, it is one of the places where child marriage is still widely prevalent.
The general lifestyle of women is pitiable, a normal day includes fetching water from far away wells and cooking food on firewood. According to reports, the reproductive span of women is 9.2 years, whereas for the country it is 6.6 years.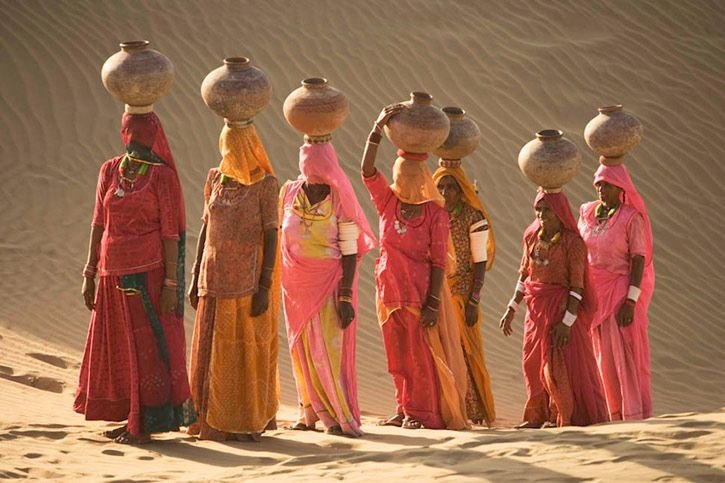 Out of every 1 lakh women, at least 244 die giving birth, one of the highest in the country.
In the wake of the Padmavati uproar, it is important to bring up the real issues plaguing Rajasthan. The women there are in need of so much attention. These are the issues that should really offend people.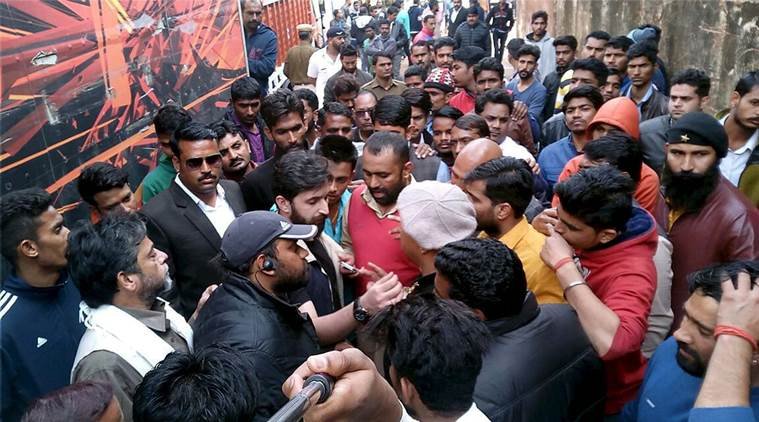 Shashi Tharoor is using his social media outreach to spread the message. His tweet was in response to a woman's tweet who pointed out the dire state of Rajasthani women.
Raj women shd be offended by is that their state is at the bottom on women's conditions education, health,child mortality etc #Padmavati

— Rukshmani kumari (@KumariRukshmani) November 13, 2017
The statistics scream out for help and unless something is done, it will remain the same generation after generation.
It's about people channel their time & energy on the right issues and then maybe care about people that do not live among us anymore.