'Mere itne kareeb mat aao, main tumhein barbaad kardungi!'…'Main barbaad hona chahta hoon.' When Malini Sharma and Dino Morea exchanged these lines in a scene from Raaz (2002), I was swayed away with their extreme level of intensity. Way before Fifty Shades Of Grey franchise, Raaz was probably the only spooky film back in 2000s era that taught us the art of surrendering in love.
Hindi cinema has enlightened us with many horror films over decades including Mahal, Bees Saal Baad, Veerana, Paapi Gudiya and many more. While some were quite horrifying, a few of them turned out to be cringe AF. Cut to 2002, entered Vikram Bhatt's directorial venture Raaz, a supernatural horror movie, which was much more than just a representation of paranormal world.
Here I present you seven reasons why Raaz still remains my favourite spooky film in Bollywood.
1. Dino Morea and Bipasha Basu's sizzling chemistry
Raaz brought Dino Morea and Bipasha Basu in lead roles as husband and wife. Their sizzling chemistry was a highlight of the film. Dino and Bipasha not only made me believe in the idea of love but they also shouldered the horror genre with utmost perfection. Back in the days, they were real-life couple as well. Their relationship continued for over six years until their break-up in 2002.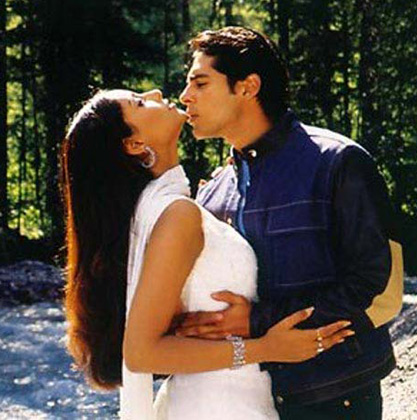 2. Spooky forest that spoke without words
Raaz truly aced the idea of making Ooty ke jungle look spooky on-screen. Right from the introductory scene till the climax, forest emerged as a driving force to create horrific plot against the background of foggy weather. I am sure most of us pledged to never visit forest areas at night after its release. Wait, did I just hear Sanjanaaaa in the background?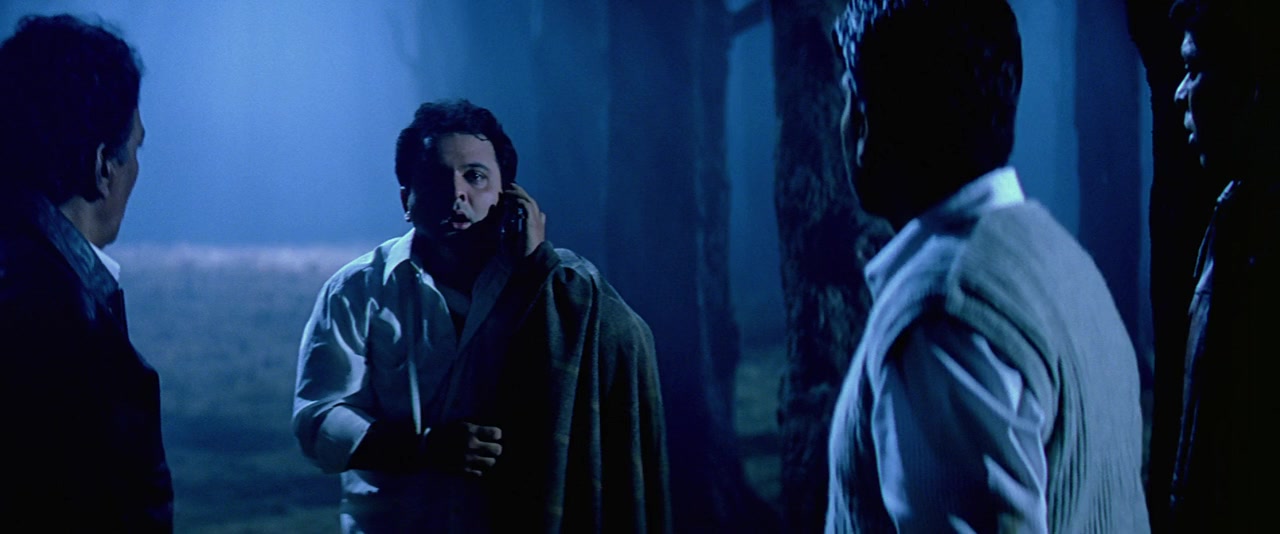 3. Evil spirit's bone-chilling whispers and loud screams
No one, I repeat, no paranormal character other than Malini Malik, the evil spirit in Raaz, scared the sh*t out me. Malini as the spirit didn't require white saree to scare the audience, she managed to petrify us with loud screams. Remember when Malini whispered Sanjana's name in her ears? Spookiest AF.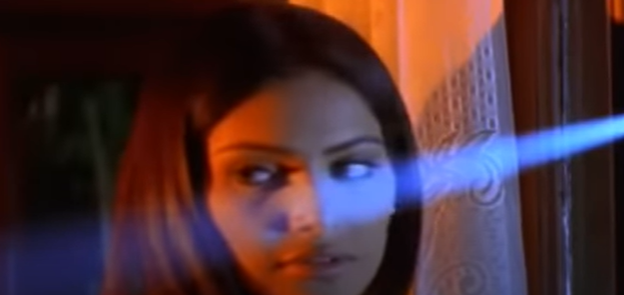 4. Melodious music album unlike reboots
Hands down, the whole soundtrack of Raaz was the cherry on the cake. The music was composed by Nadeem-Shravan and the lyrics were penned by Sameer. Party song? Yahan Pe Sab Shanti Shanti Hai. Wedding track? Tum Agar Saamne. Lovemaking song? Aapke Pyaar Mein. Reunion track? Kitna Pyaara Hai Ye Chehra. Raaz had a music variety that its reboots didn't.
5. Professor Agni Swaroop being creepy AF
Professor Agni Swaroop, a character played by veteran actor Ashutosh Rana, looked creepier than the evil spirit. From showing how lemon changes its colour to making Sanjana read a spirit-calling book, Professor Agni scared us throughout the film. Also, remember when his eyes turned white in the climax?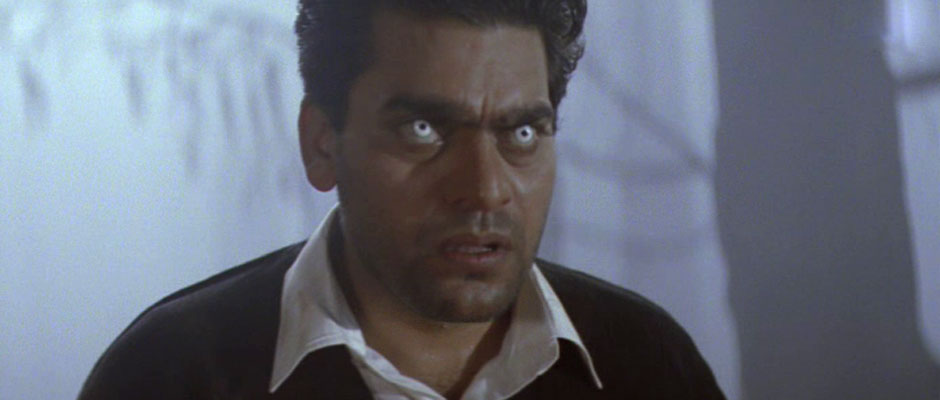 6. Malini's husky voice and great fashion sense
Malini's husky voice, curly hair, and impeccable fashion sense were enough reasons to drool over her when she was alive. Be it Red, Black or Blue, Malini aced every dress that she wore. Also, look at her playing the violin. Great skills, great skills, and great skills.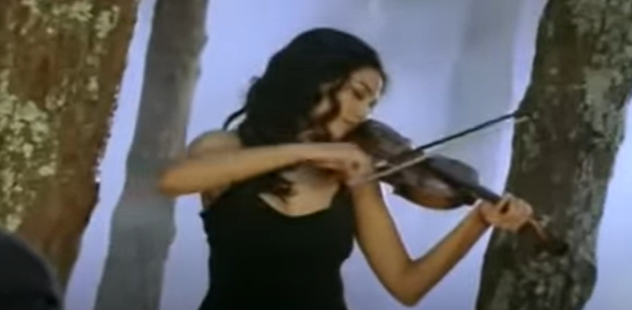 7. Lamp lights, blood, lemon, windows and more
Vikram Bhatt aptly utilised the props to create a sense of fear in the minds of the audience. From fluctuating lamp lights, spirit appearing in the mirror, blood being dropped from chandelier, windows/doors rattling in the night, lemon turning into red colour, or axe dropping in the balcony, everything looked scary.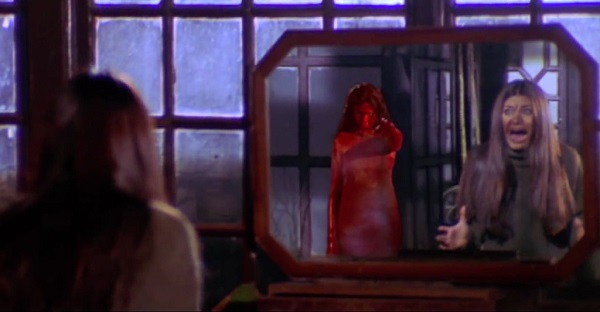 Unlike Raaz, the reboots of the franchise, haven't been able to rule our hearts yet. So, are we on the same page?