In an era where I see people fall in and out of love within weeks, watch Bollywood movies which pretend to understand 'modern relationships' and read several posts a day where people dispense relationship wisdom –  I had all but given up on pop culture to resonate with me. And to my surprise I found a movie from three decades ago, which understood people as much as it understood their inter-personal relationships. The movie didn't make blanket statements, and was open to ideas. That's how I got sucked into watching Ijaazat, even if it didn't have the reputation of being a 'classic'.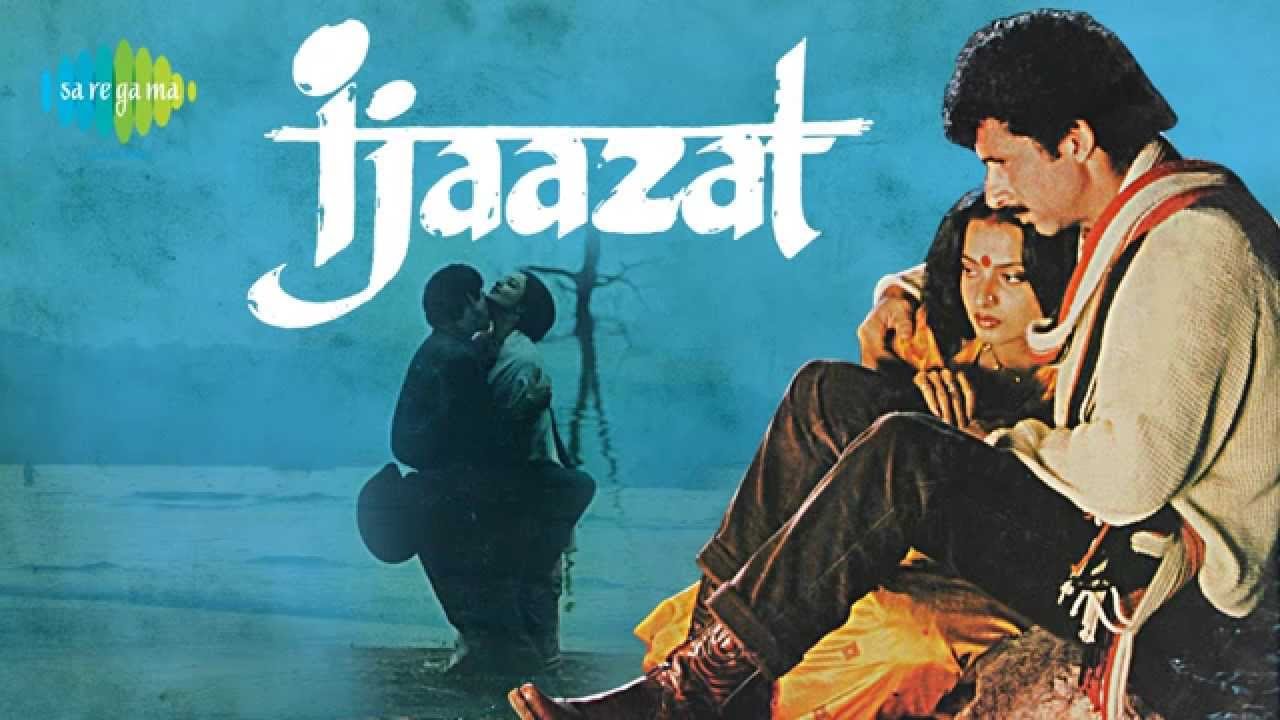 The only reason I had heard about Gulzar's Ijaazat was because of its brilliant song Mera kuch saaman, tumhare paas pada hai. Composed by R.D. Burman and sung by Asha Bhosle, I had forever heard an urban legend around the song. It is said that when Gulzar gave the lyrics to R.D. Burman to come up with a melody, Burman sarcastically replied saying, Gulzar might as well give him newspaper headlines for lyrics. Without a rhyming scheme or a staccato, Burman still managed to make one of the most iconic songs from 1980s Bollywood. And that was my starting point as I sat down to watch the movie, after many people recommended it to me.
The movie, based on a Bengali story, Jatugriha by Subodh Ghosh, follows the story of two exes who meet in the waiting room of an isolated railway station, late at night. At once surprised and embarrassed at finding themselves in this awkward meeting, the familiar strangers loaf around in their chairs for a painfully short while before making conversation. It's been a while since they separated, and there are a million unanswered questions. And just like that, two cups of tea arrive at their table as they start gathering the scattered pieces of their relationship to find closure.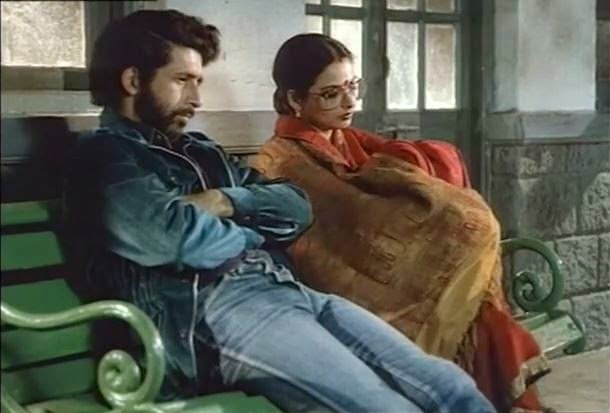 The film made its way through sensitive matters with Gulzar's deft touch, and was in many ways ahead of its time. Topics like marriage, extra-marital affairs are talked about with an open mind. The resolution of the movie is not to paint any particular character as a villain, it devours the reasons behind someone's actions.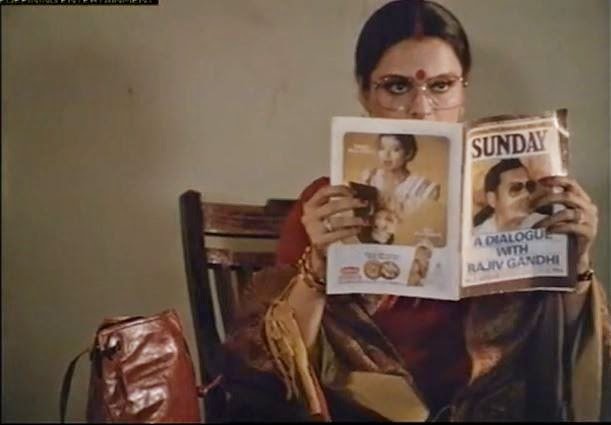 It devours life's circumstances which become painfully conflicting for this bunch who have no ill feelings towards each other, and yet cannot peacefully co-exist. The railway track near their waiting room becomes a metaphor for the two people who don't mind walking alongside each other, without ever meeting in the end.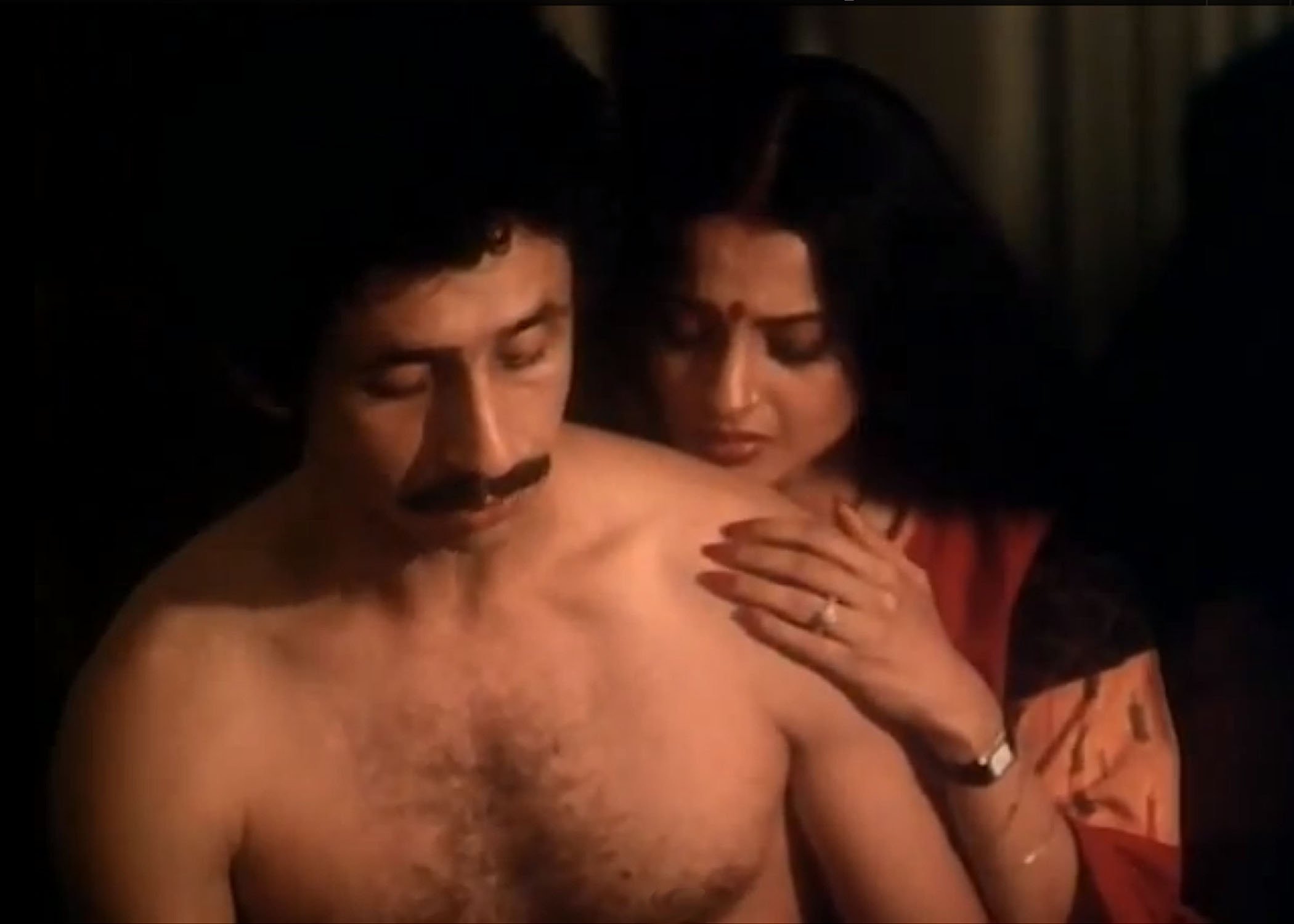 The 'other woman' in the marriage is played by the annoyingly optimistic Anuradha Patel. Leading a life on light feet, she is appropriately called Maya (illusion in Hindi) as she disappears without a warning, and pops up in the most unlikeliest of places. Maya is a child-like bohemian woman almost too naive to be taken seriously. 
Therefore asking us – would we brand her as the 'other woman'? Would we hold her responsible for breaking a marriage? Also, what would we do if we were in the place of Rekha's character? Would you make peace with sharing your husband with the love of his life? These are only few of the many questions the director leaves us with.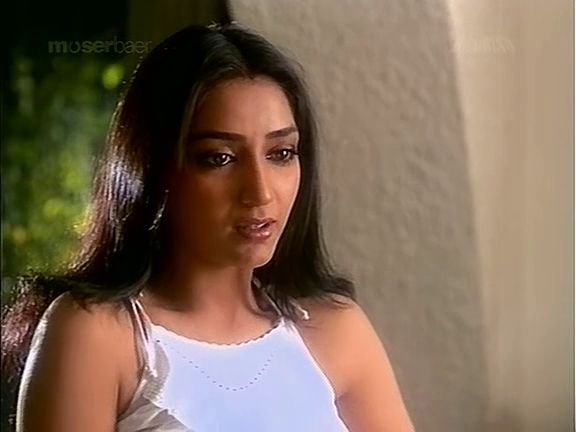 My favourite character in the movie is most definitely Naseeruddin Shah. Torn between feeling responsible for his unpredictable lover of the past, and remaining faithful to his quiet, understanding wife, Mahender's character leaves you with mixed emotions. He's someone who puts it all out on the table before marrying Rekha's character, he's someone who admits to his wife how he is trying to fall out of love with another woman and he's also someone who in a moment of weakness – screams at Maya after finding out his wife has left him. In short he's a real, flawed man, not a 'hero'.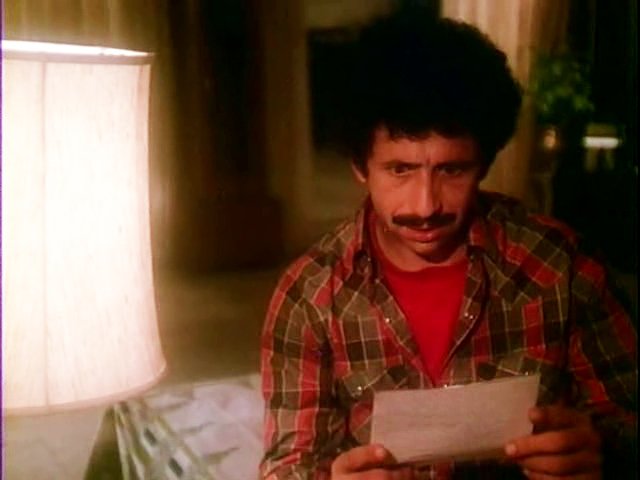 One of the movie's binding factors is R.D Burman's melancholic music. The famous 'Mera kuch saaman' is basically a conversation between ex-lovers, where the woman is asking the man to return everything. Both tangible and the intangible. On the other side, the wife sings 'Khaali haath shaam aayi hai, khaali haath jaayegi' bemoaning her lonely marriage. Gulzar's stellar poetry is only out-done with Burman's magic at weaving melody around them.
Bollywood has time and again, tried its hand at depicting complex relationships in its movies. Yash Chopra made the effervescent Lamhe, more recently Karan Johar made Kabhi Alvida Naa Kehna, however, in my opinion neither of them did it with the success which Gulzar did in Ijaazat. Mirroring pure relationships marred by life's curveballs, the movie was truly pragmatic for its time and is still so relevant today. Maybe nostalgia is a good thing sometimes, it reminds us of the endless possibilities which are the world of movies.