One of the most prominent filmmakers to have been a part of the Golden Era of Bollywood, Guru Dutt isn't a name unfamiliar to many. His films are classics that never fail to strike a chord with audiences even today and are till date considered a benchmark for filmmakers. His stories were melancholic, often deeply personal. And yet they resonated with everyone. He's also one of those rare filmmakers to have found success after he left the world. He was also one of the first few people to be that rare combination of a fabulous actor and director. Almost every present day filmmaker has confessed to have idolised his work. 
Whether it was his way of showing deep emotions on screen or his ability to highlight hidden nuances through dialogues and songs, it's safe to say that we've never had a filmmaker quite like him. And chances are, we never won't either.  
So, here's looking back at some known and some unknown aspects of his life. The artist that we knew and the man that we didn't, Guru Dutt. 
His films, Pyaasa and Kaagaz Ke Phool are listed in Time Magazine's All Time 100 best movies.
His directorial ventures dealt with themes uncommon back then
Guru Dutt was a visionary. The man only directed 8 films during his short career but those films are considered as cult classics today. His first film, Baazi, had a morally ambiguous character in the lead, which was rare in the '50s. Pyaasa & Kaagaz Ke Phool, the most acclaimed films by the director deal with existential crisis where the protagonist, an artist, wants to rise above the material wants of life. 
In Pyaasa, the lead character is a poet who is mistaken to be dead. He gets caught up in the race to prove that he is alive but soon realises that this world is a selfish place. Even in Kaagaz Ke Phool, the protagonist, a successful film director, starts going downhill when he realises his loneliness. The successful career he has cannot compensate for the emptiness he feels inside.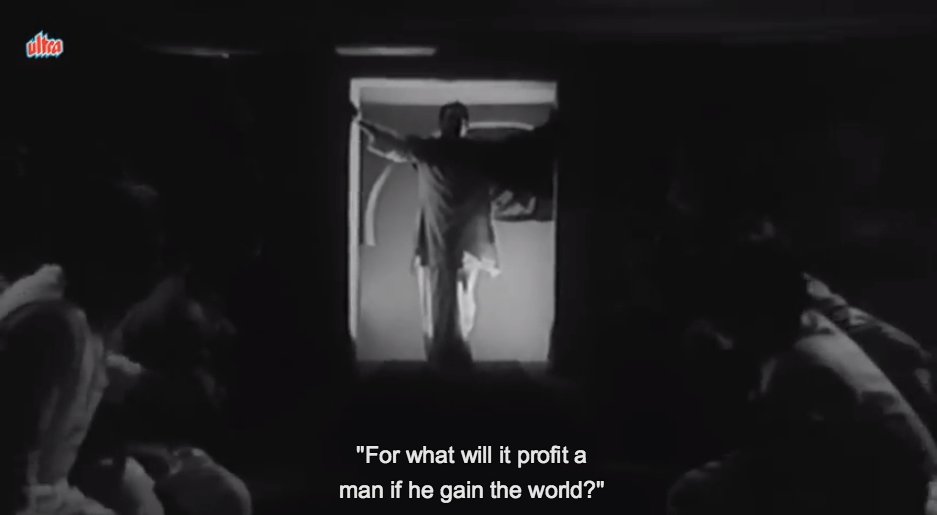 He always portrayed women as strong, progressive characters
The profession might be of a prostitute, a dancer, an actress or a lonely housewife, the women in his films were all written as progressive, independent characters. Much like Rabindranath Tagore, who wrote women as individuals rather than just characters who supported the male characters, Dutt's female characters broke stereotypes that existed in the society back then. In Pyaasa, Waheeda Rehman's character is a prostitute by profession but Dutt treats her like an individual who does a different job for her living. Her character is not limited to just being a prostitute but becomes the emotional strength of the film.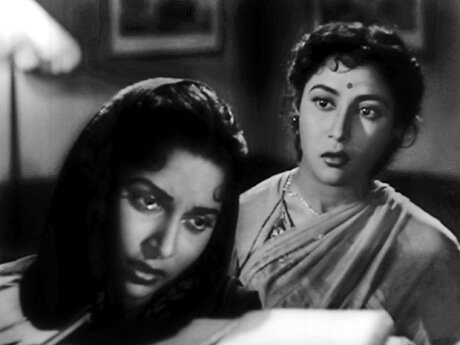 He started the trend of using songs to further the narrative of a film
When Dutt directed his first film, Baazi, it became an overnight success. Dev Anand shot to stardom after Baazi's success. Songs like Tadbeer Se Bigdi Hui Taqdeer Bana Le are still remembered and played a big role in the film's success back then. Dutt made a significant contribution by using songs to further the narrative of the film. Prior to this, the songs provided relief or echoed the message that the characters had previously conveyed.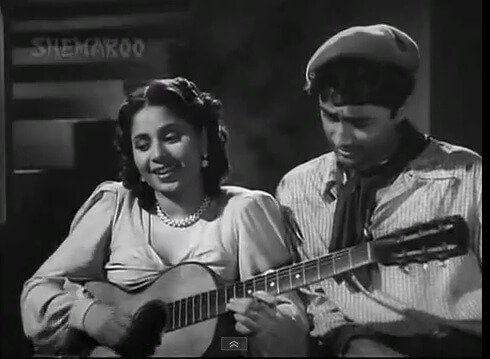 Baazi was a turning point in his career and personal life
Early in his career, he met Dev Anand and the two struck a friendship. They promised each other that if Dutt directed a film, he would cast Dev as his hero and if Dev ever produced a film, Dutt would be the director. Even though they were contemporaries, there was no malice between the two, a rarity with mainstream stars even in today's times.
Dutt's mother held their friendship in high regard as he had once tried to commit suicide and it was Dev Anand who saved him.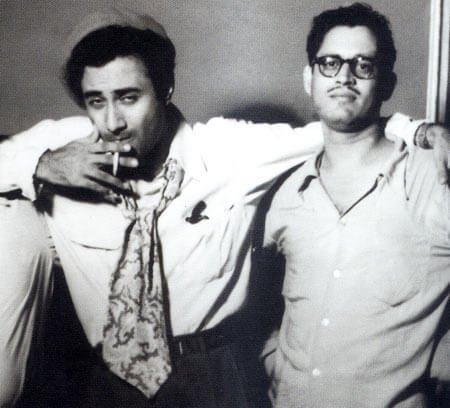 Guru Dutt had an eye for talent and knew how to nurture it
His assistant directors, Abrar Alvi and Raj Khosla, became directors when Guru Dutt started a production company. He nurtured talent and was responsible in discovering actors like Johnny Walker and Waheeda Rehman.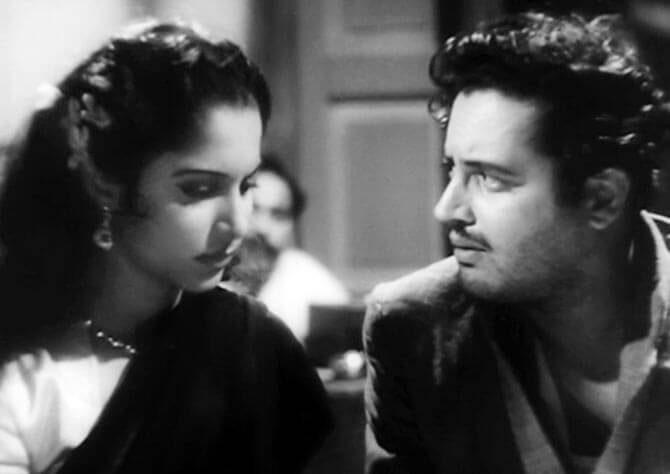 He led a simple life before he entered films
Dutt came from an ordinary family from Mangalore. He started his career as an assistant director and assistant choreographer and did a few blink-and-miss roles in films. Back then, artists were employed by studios on contract basis and when Dutt's contract ended, he was forced to sit at home. But this unemployment gave him the chance to develop his writing skills in English as well. He was a regular contributor of short stories for The Illustrated Weekly of India, a local weekly English magazine. 
It was during his unemployment that he wrote Pyaasa.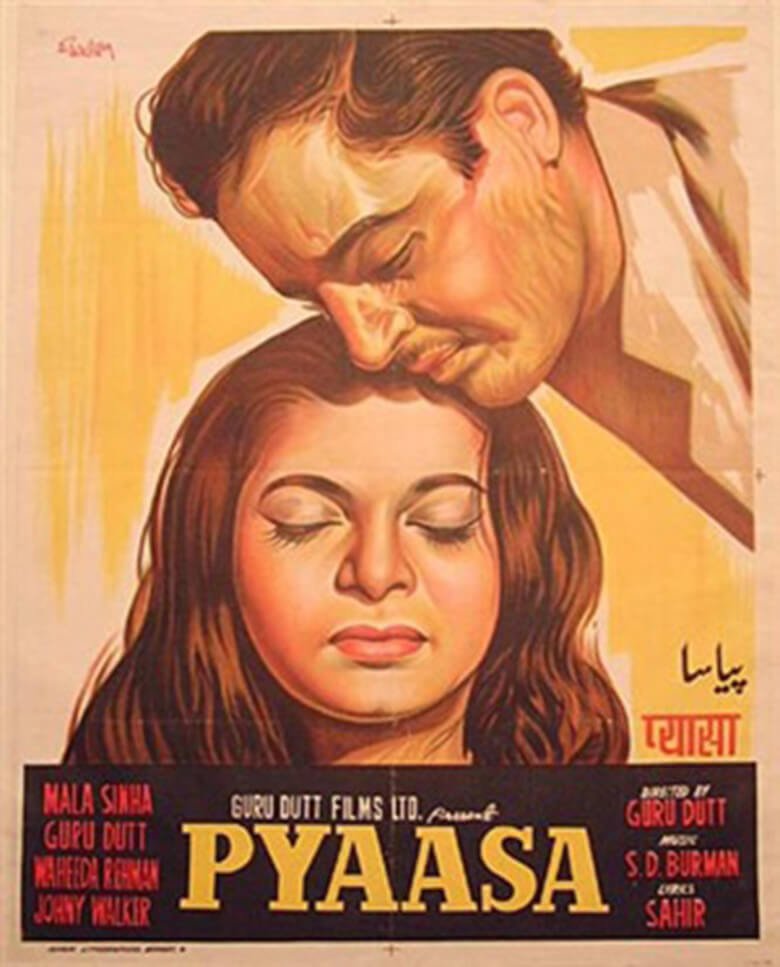 Guru Dutt's films were usually well received by the audience until Kaagaz Ke Phool. The film bombed at the box office and suffered major financial loss. But more than the monetary loss, Guru Dutt faced an emotional loss. He stopped directing. Though he still produced successful films like Chaudhvin Ka Chand and Sahib Bibi Aur Ghulam, but an important part of his identity went missing when Kaagaz Ke Phool failed to impress the audience back then. 
Today, the film is a classic!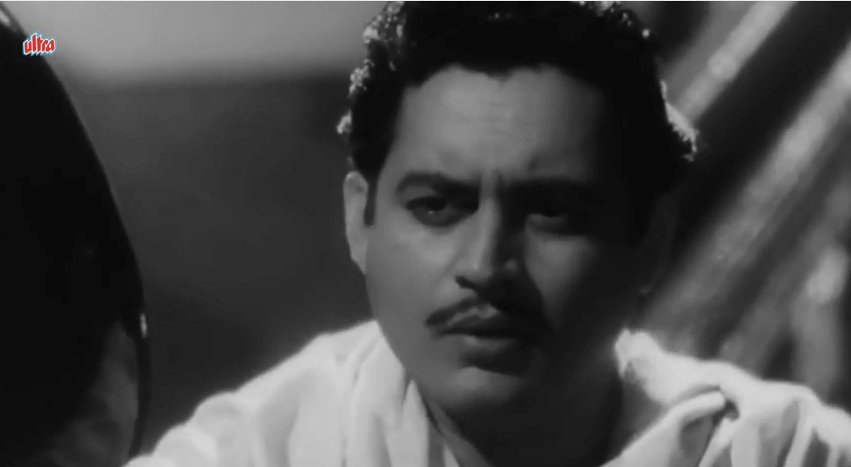 Film makers like him grace the film industry once in ages. Guru Dutt, in his short career span, gave us films that hold relevance even today. He saw life as a poem and interpreted it in the most beautiful way he could imagine. He wasn't interested in the materialistic pleasures that came with his success but was always looking for something deeper. Just like the song from Pyaasa:
"Yeh duniya agar mil bhi jaye toh kya hai"
You'll always be in our hearts, Guru Dutt Saab!