Today is a sad day, as we lost one of the most celebrated actors of Bollywood, Vinod Khanna. My mind immediately shot back to one of his films which I had particularly enjoyed watching, The Burning Train. It remains one of the highlights of my childhood. I remember having watched this film a zillion times and still not getting enough. It wasn't a huge success and yet, if I have to look back at late Vinod Khanna's legacy, this movie in particular remains etched in my memory of the actor. 
Vinod Khanna was a part of many of the most memorable movies of the 70s and 80s. But the thing about him is that his stardom wasn't intimidating like Amitabh Bachchan's or Dharmendra's. However, he always seemed like a very pleasant addition to a film. I remember my earliest memories of a showdown between Amar and Anthony in Manmohan Desai's classic movie, and that was when I felt the excitement of seeing two stars fight and the power of multi-starrers dawned upon me.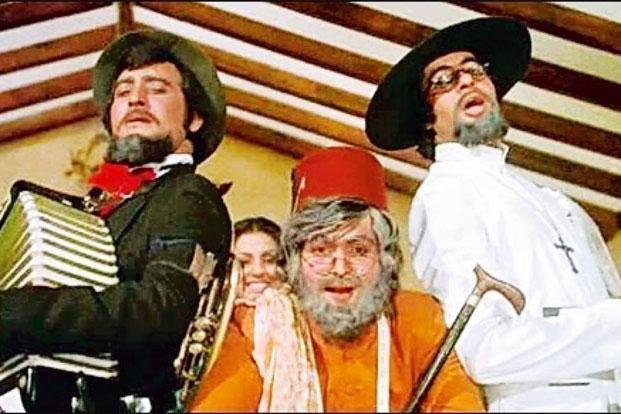 One of my childhood's best movie experiences would come in the form of a multi-starrer with Vinod Khanna in the lead role. Ravi Chopra's The Burning Train was a very different movie for its times. Featuring three A-list Bollywood pairs namely Vinod Khanna, Parveen Babi, Dharmendra, Hema Malini, Jeetendra and Neetu Singh, the film had actors like Danny Denzongpa, Vinod Mehra, Naveen Nishchol and Iftekhar for supporting characters. 
Even though The Burning Train is memorable for being a fast paced action-thriller, the best thing about it was that it became a melting pot of all possible Bollywood tropes from those days. It is nothing but miraculous that they could fit in so many tropes and still make it look so good.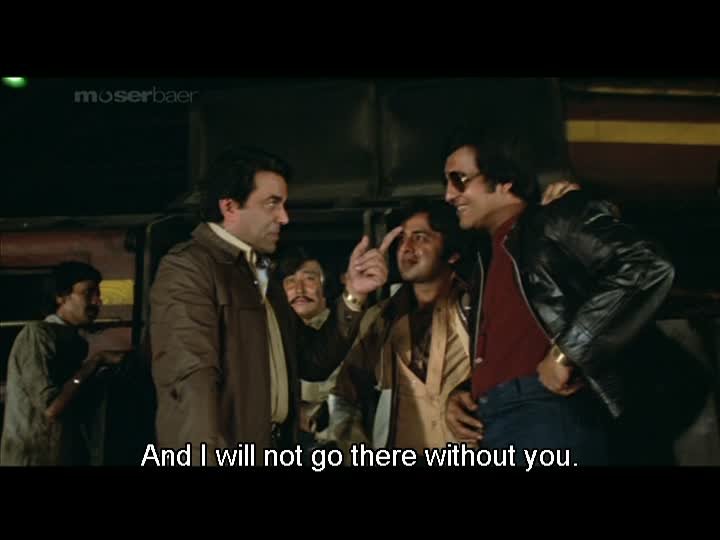 The movie tells the story of Super Express, apparently the fastest train in India, built by Vinod Khanna's character. Tragedy strikes when there is an explosion in the driver's compartment during its maiden voyage from Delhi to Mumbai. And just like that India's fastest train has no one at the wheel, while a fire spreads from one bogey to another. Vinod Khanna's character, the engineer who designed the train, feels a special responsibility of rescuing the passengers, which also includes his own son. One of the film's biggest pluses is how genuine it all looks, putting us in the middle of those hundreds of passengers trapped in this unstoppable fireball.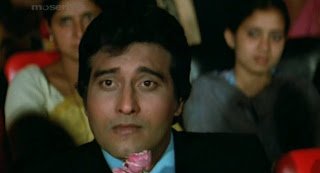 Most of the characters are shown working in railway yards, with their faces smothered in grease. In one scene, Danny's character even destroys a whole miniature train model, while his colleagues are heard reciting terminology like 'suspension brakes' and 'stress membrane'. Also, one reason why the film is so impressive even today is how 'cool' it really is. 
I cannot forget Vinod Khanna's character descending on a parallel train from a helicopter, only to lasso a rope on to the godforsaken train and enter it. It was such a high-adrenaline filmy moment, but boy did it deliver on the thrill. Who can forget the red Corvette which Dharmendra's character zooms through roads of Delhi. Also, the final resolution uses science which is far-reaching, but comprehensible.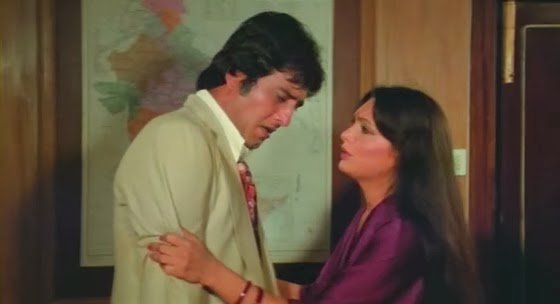 The movie revels in the many stories it carries with each passenger on the train. There is the story of ex-lovers meeting on the train, a runaway bride, a lady entertainer with a heart of gold, comic relief in the form of a ticket-less passenger played by Keshto Mukherjee. There is also the reuniting of long-lost friends, a teacher accompanying a score of students on a field trip, a smuggler escaping the law and therefore serving as a trigger to make matters worse.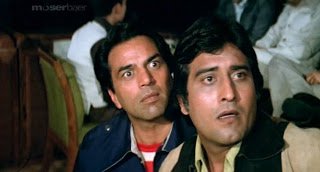 Another USP of the movie is RD Burman's fantastic score which included Pehli Nazar Mein, the evergreen qawaali, Pal Do Pal Ka Saath Humaara and the prayer song in the end Teri Hai Zameen Tera Aasman, by Padmini Kolhapure.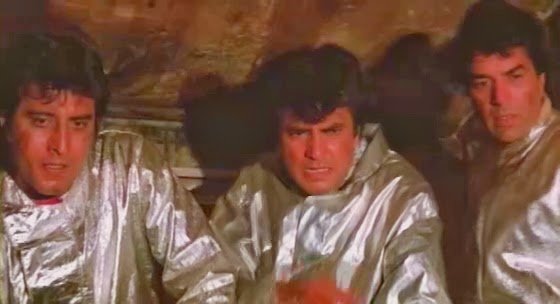 I've liked and admired a lot of Vinod Khanna's films ranging from Mere Apne, Qurbani, Dayavan right up to his little-known gig in 99 and Dabangg. But The Burning Train will always hold a special place in my heart, and a majority of its credit goes to Vinod Khanna for delivering on this out and out action adventure. I will always remember him as the man in the fireproof suit walking through those compartments set ablaze.