Even after several cuts, a changed title name and violent protests, the long-drawn battle between the Karni Sena & Sanjay Leela Bhansali about Padmaavat doesn't seem to be ending any time soon. The film is slated to release this Friday and the Karni Sena is still vehemently opposing its release.
Not many people from the entertainment world have spoken against the protests but, known for speaking her mind, Renuka Shahane has expressed her anger against banning Padmaavat in a Facebook post.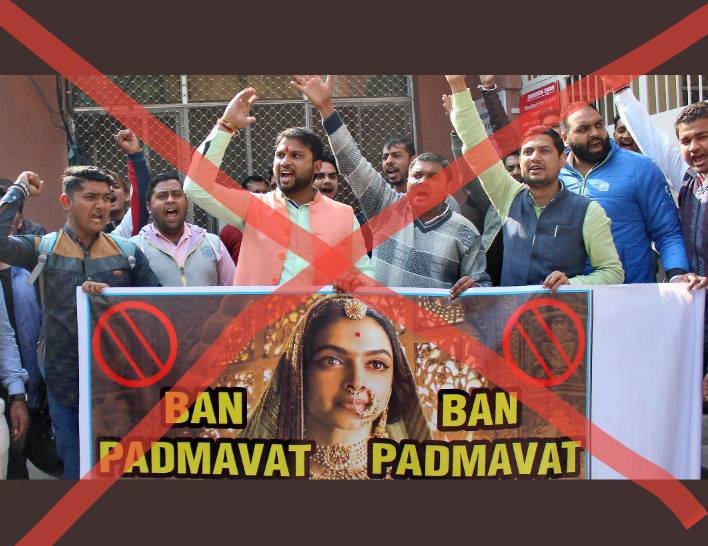 The actress shared a picture of people protesting against the film's release with a banner that reads 'Ban Padmavat'. 
She drew a bold red cross on the picture conveying her message that it's not the film that should be banned.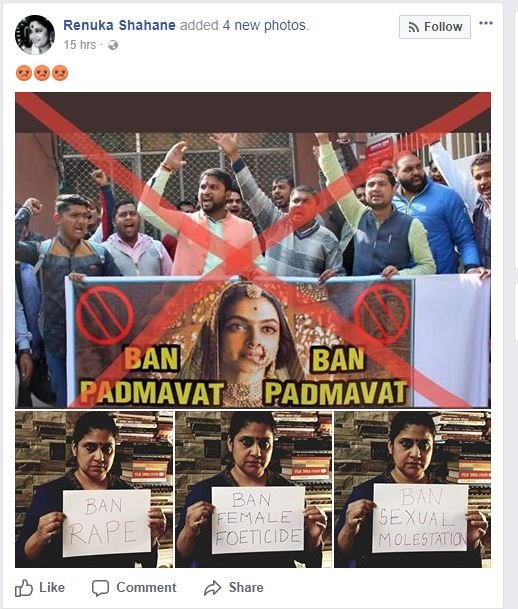 Shahane also pointed at the futility of this protest with 3 photographs of herself holding a placard that demands to ban rape, female foeticide and sexual molestation instead.
When will we learn to differentiate between the real and trivial issues?