Ram Gopal Varma, who has proved himself to be quite sexist on number of occasions in the past, has struck again.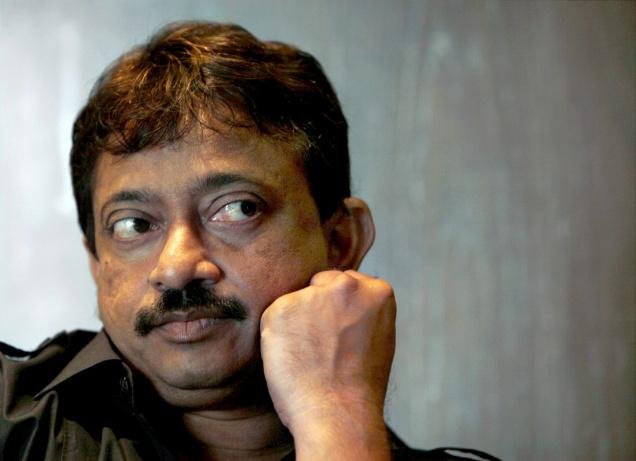 The film maker whose recent films have come under severe criticism from both critics and audiences, lashed out at a female journalist and film critic in what can be called the meanest and stupidest repartee ever. 
This tweet, that RGV later deleted, is the way children and bullies react to criticism. And of course, misogynists. 
The mean jab was pointed at Shilpa Jamkhandikar, journalist and film critic for Reuters, after she reviewed his new film Veerappan. 
RGV later deleted the tweet, and attempted a follow- up 'explanation' with these ridiculous tweets:
Jamkhandikar had written quite a cogent review of Veerappan. What Varma passed off as a 'personal attack' was a valid observation made by an experienced and professional film critic. Here are some excerpts from her review : 
"Ram Gopal Varma, whose skill sets as a director have plummeted drastically in the last few years, falls further into the abyss by bringing together a bunch of bad actors in "Veerappan" and egging them on towards even more mediocrity."
"The film brings the minuscule acting talents of Sachiin Joshi and Lisa Ray to the table, where Varma adds his trademark loud decibel levels and wobbly camera to make a two hour-film that makes a lot of noise but says very little." 
"The budget cuts seem to have been severe in Varma's first Hindi film in three years. His extras look like they belong to an 80s bandit film, as do the sets. The CGI in the film is Alif-Laila level, and Varma seems to have wasted no time or money putting together a coherent script for the film, a Hindi remake of his Kannada movie "Killing Veerappan". " 
"In 2000, Varma made a film whose villain was a bandit obviously inspired by Veerappan. At the time, "Jungle" wasn't considered one of his better films, but after watching this latest addition to Varma's filmography, you might be filled with an inexplicable longing for Fardeen Khan, Urmila Matondkar and Sushant Singh chasing each other in a jungle." 
Incidentally, Jamkhandikar was not the only one to write a negative review of Veerappan. 
Film Critic Rajiv Masand called the film 'largely disappointing' : 
".. what you leave the cinema with at the end are shattered eardrums from the incessant background music." 
Rohit Vats had similar views : 
"The disappointment grows when the script fails to produce any grip over the characters. Nobody other than Bhardwaj looks serious about the film."
We wonder why Varma did not take a dig at these men for their reviews, but was quick to react to criticism from a woman, in a manner that was not only tasteless and kitschy, but also disrespectful. 
He later went on to 'apologise' to Jamkhandikar, and that's when it just got bizarre : 
It is at this point that he starts to blame America's Donald Trump for his statements. 
It all makes complete sense now. But wait, there's more. 
Varma, who just recently created quite a stir with his rampant sexism on Twitter, where he made bewilderingly disrespectful posts about BJP MLA Angoorlata Deka. 
Varma later apologized after intense social media outrage. 
He is currently tweeting out all the good reviews Veerappan is garnering. 
(Feature Image Source: Facebook)