Filmmaker Ram Gopal Varma is set to file a counter complaint against an activist Vishaka Mhambre who first filed a complaint against him in Goa on the occasion of International Women's Day over his controversial tweet referring to actress Sunny Leone.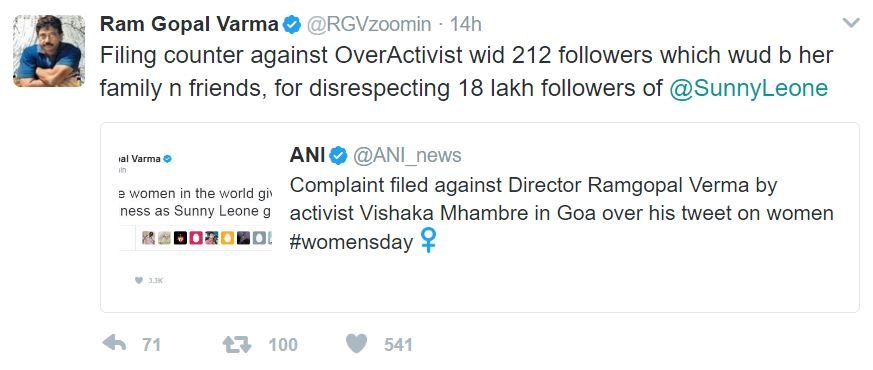 RGV was also dragged into a heated argument on social media after he was threatened to apologise for his inappropriate tweet.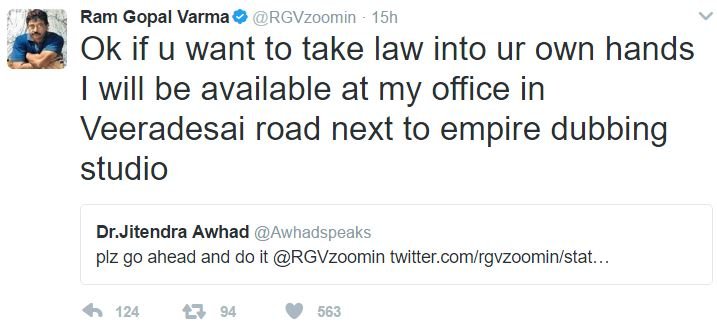 RGV took to twitter on Wednesday morning to not only express his personal views on woman but also chose to bat for men on the occasion of International Women's Day.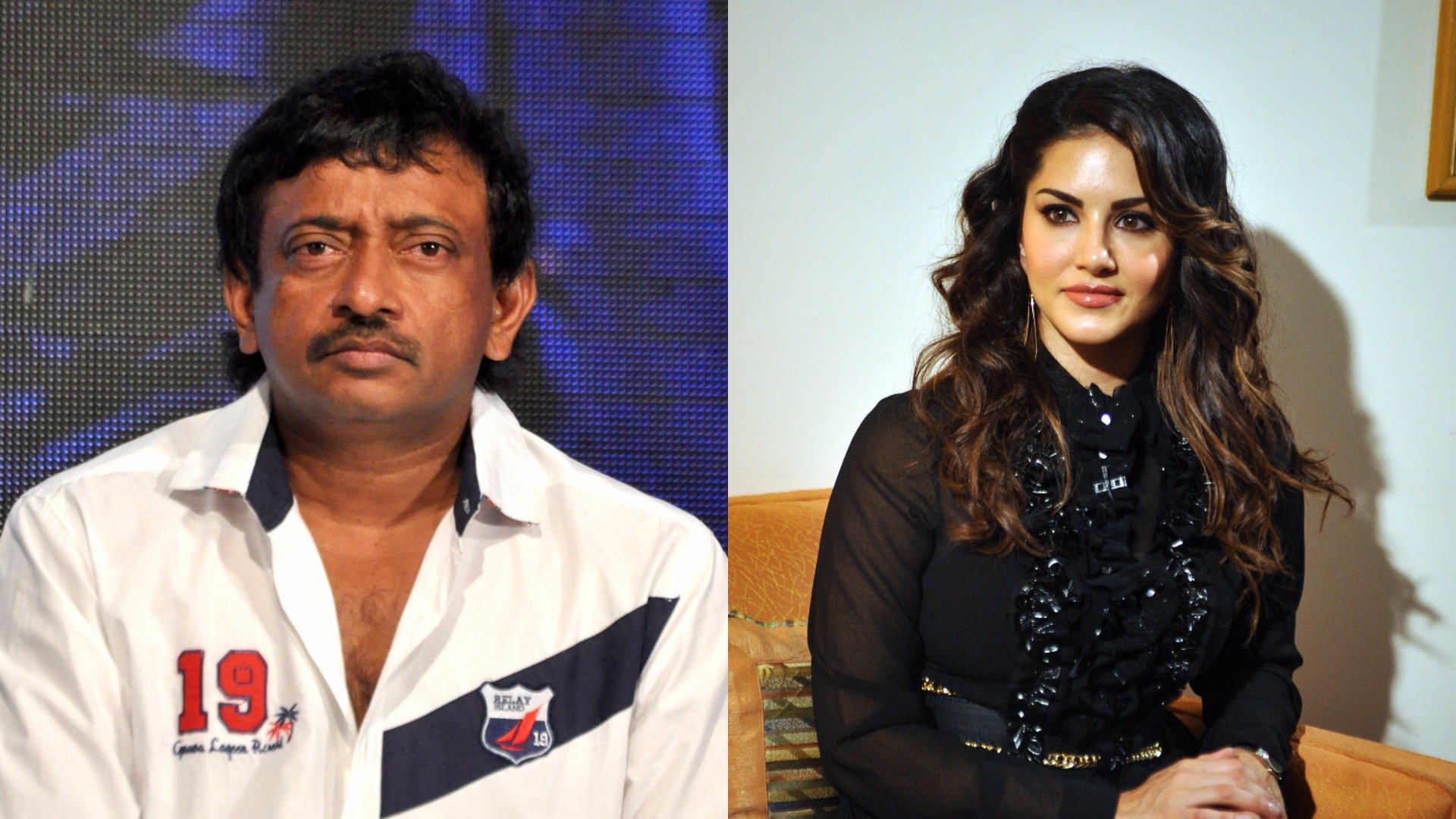 But his cryptic tweet referring to Sunny Leone took social media by a storm. 

And only after receiving criticism from Twitteratis, did he bother to give a clarification.


He even mocked those who allegedly misunderstood his tweet.

Surprisingly, Sunny Leone too reacted, but with a smile.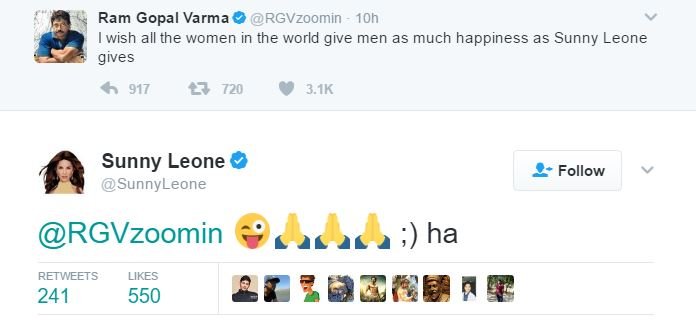 Feature Image Source: AFP