In a time where many female actresses are either reduced to unimportant roles or item numbers, Richa Chadda has made her own special place in the industry. She caught our attention with her brilliant acting in Oye Lucky! Lucky Oye! and with Gangs of Wasseypur, she will forever be remembered as a feisty Nagma Khatoon. Even though she hasn't done a lot of movies so far, she has already delivered some memorable dialogues in her movies. We're pretty sure that if wasn't for her, these lines would feel very different.
Here are a few dialogues delivered by Richa Chadda which prove that she adds life to every character she plays –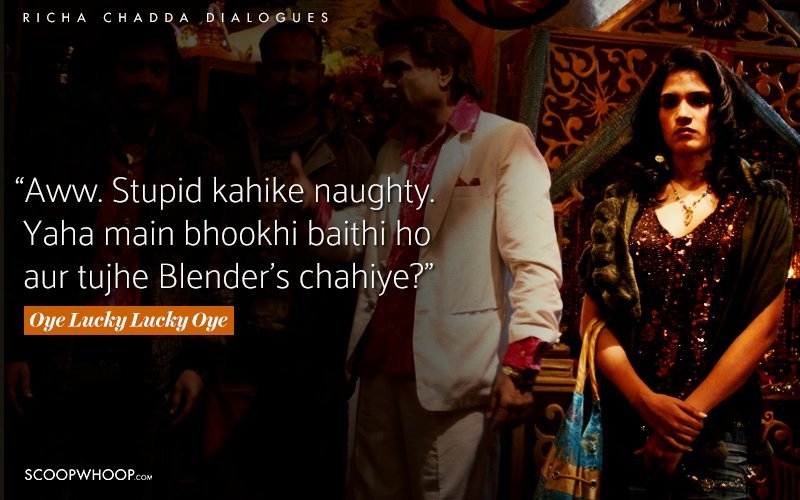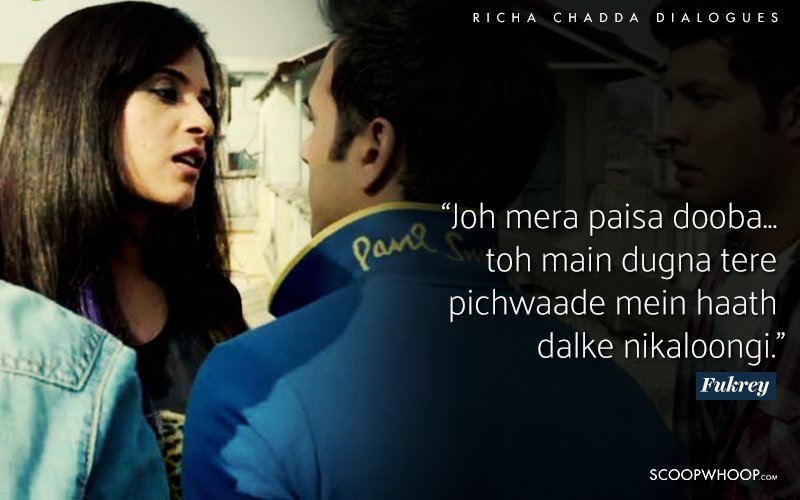 Did we miss out any of your favourite Richa Chadda dialogues? Do let us know in the comment section.
Design Credits: Rohit Jakhu