From the good girl gone bad to finding love in a hopeless place, there isn't anyone around who's quite like Rihanna. The woman is fearless, fiery and one hundred percent badass. I remember listening to Pon De Replay and completely giving into the party vibe, despite the fact that I wasn't even at a party.
Ever since, Rihanna has kept evolving. With every new single comes to the fore a new side of the diva and we have loved every bit of it. 
Today, she turns 29 and we are still as obsessed as we were when we saw her for the first time. So, we thought of reminding you about 10 times Rihanna went total badass and displayed her skills of how to not give a fuck!
1. The time she rolled up her modesty and smoked it in this hater's face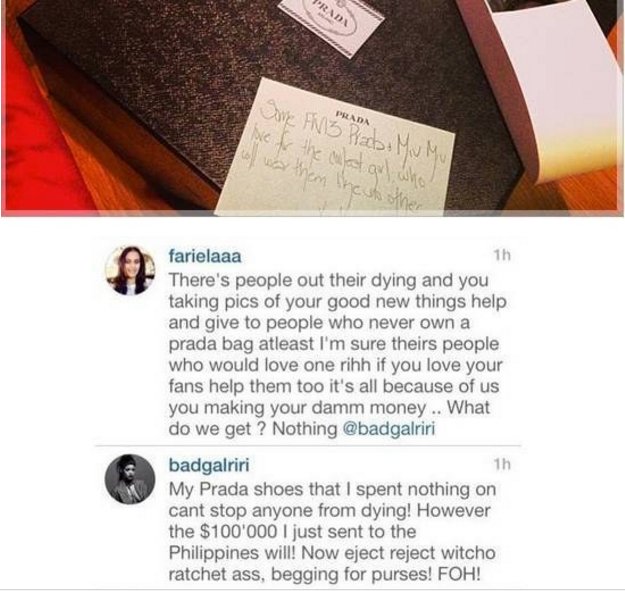 2. The time she dressed up as the Marijuana Queen for Halloween, because why not?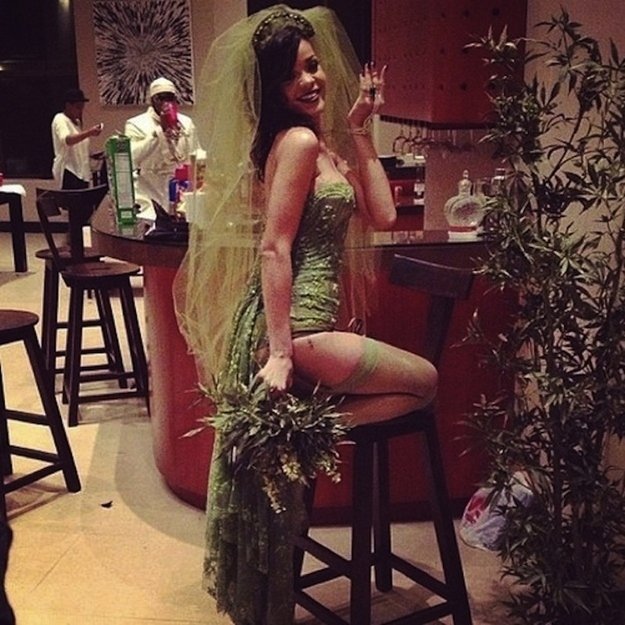 3. Rihanna has a little tradition before she goes on stage. She takes a shot (if not two) every time she steps on stage.
Hey man, she's Rihanna. You know, she can pull it off!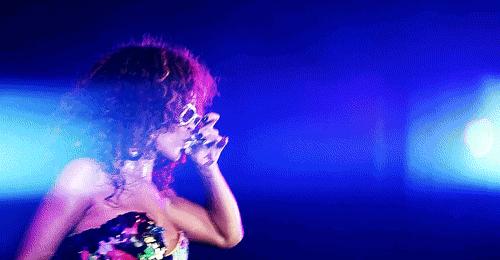 4. Sometimes she mingles in the crowd before her performance, disguised in a big hoodie and sunglasses, to see what the vibe is like!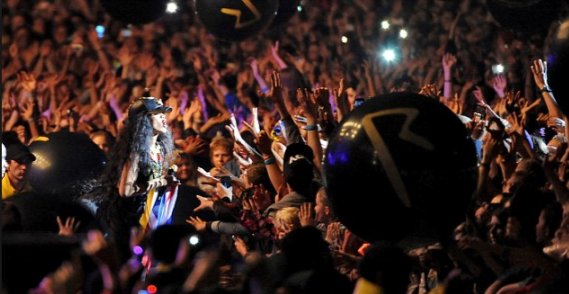 5. Rihanna has 25 tattoos, last time someone counted
Some of these tattoos are her way of thanking her friends. Makes sense, since both friends and tattoos are forever.
6.  The time she shut people down for slut-shaming her, by saying things as it is…
And this is only one of the many in-your-face-slayin' moments of her.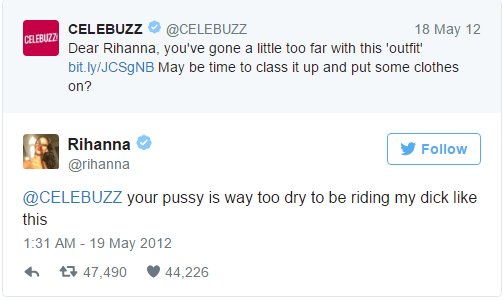 7. The time she totally owned the almost-naked dress and showed the world that if you got it, you flaunt it!
She went on the red carpet and said "Why my t*** bother you?" and laughed it off like a total queen!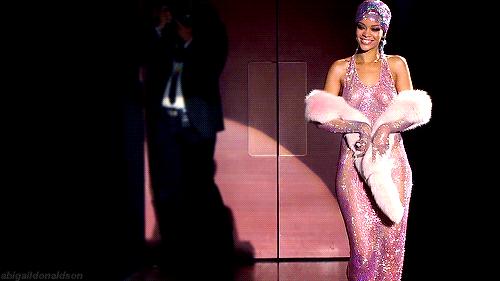 8. The time she spoke about her abusive relationship with Chris Brown, which led to a 59% increase in the reported cases involving domestic violence in the USA
She spoke about it at length and many saw their plight in her story.
9. When she appeared on Ellen and addressed her lady parts as 'her' and completely bowled Ellen over!
Ellen being Ellen, made it a point to ask 'her' about her whereabouts, the next time Rihanna appeared on the show.
10. The latest display of her badassery was at the Grammys where RiRi carried her dazzling hip flask and showed the world that the party is where she is.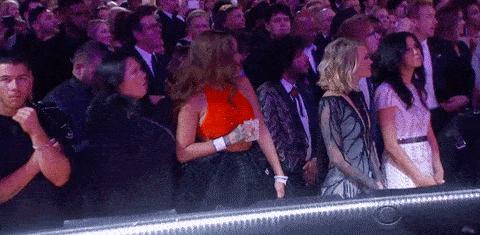 These are just 10. There are plenty of other instances where RiRi has gone into her IDGAF mode!