Veteran Bollywood actor Rishi Kapoor, who was caught on camera assaulting journalists on Thursday during the Kapoor's Ganesh Visarjan procession, has come forward in his defence terming the media's portrayal of the entire incident as "unfair".
A video surfaced on Thursday which showed both Rishi and his brother Randhir Kapoor manhandling certain media personnel. The footage quickly went viral. 
Ganesh Visarjan at R.K Studio is reportedly a 64-year-old tradition which attracts lot of crowd and media attention. But unfortunately things turned ugly this year.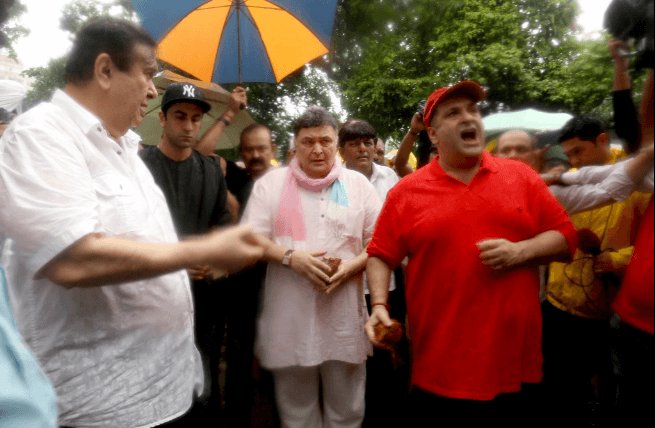 In an interview to Pinkvilla, Rishi Kapoor revealed that the media has portrayed the unfortunate incident in an "unfair" manner.
 "I feel it is very unfair, what the news channels have shared everywhere. First of all we have no PR. We never invite anybody. You yourself come to my Ganpati (sic). However, this evening there was heavy rainfall. It is impossible when there is so much rain and public (to not lose your temper). When we are respecting God, these small time journalists poke the damn camera on your face."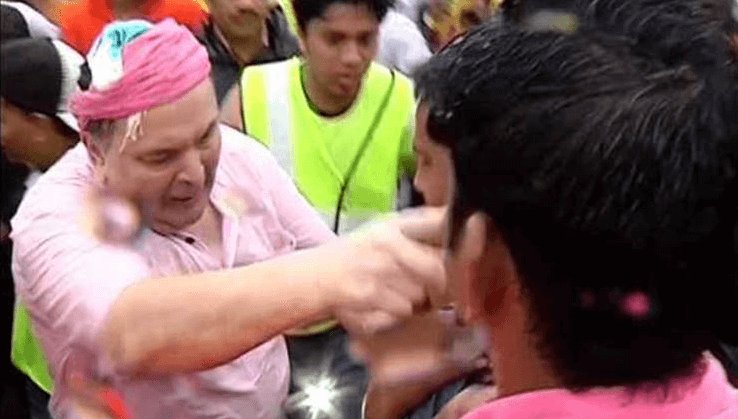 Rishi Kapoor also expressed shock over some reports which alleged that even Ranbir Kapoor misbehaved with journalists since "Ranbir would not hit a fly".
(Feature image source: Twitter)