That was the beginning of a downward spiral which led to multiple arrests, time in prison and rehab, the almost-fatal end of his acting career and a failed marriage.
Remarkably, Robert Downey Jr acted in his first movie at the tender age of 5.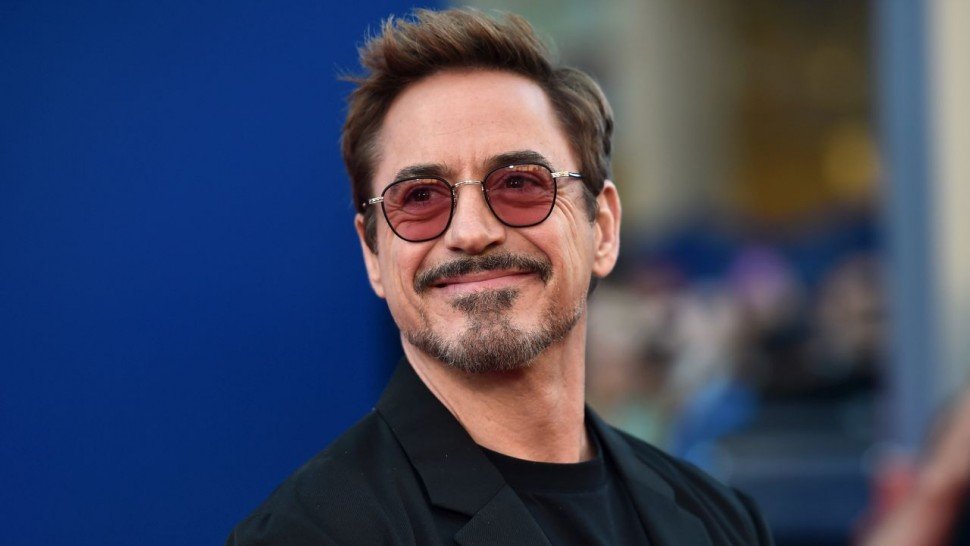 But cut to the present, Downey Jr is a world-famous actor with inimitable performances in his repertoire and one of the world's most bankable stars.
He's also topped the Forbes' list of Hollywood's highest-paid actors for three straight years. 
Aside from his unbelievable talent and trademark quirk, how he turned his life around and got back on his feet is all kinds of inspiring.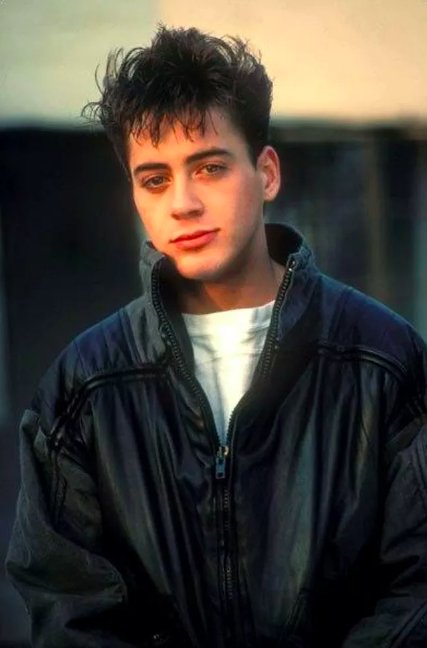 After starring in a clutch of movies by the age of 10, he learnt classic ballet and studied performing arts.
He was 17 when his parents got divorced and that resulted in him dropping out of high school to pursue a career in acting.
That decision seemed to pay off for a while. His standout performance without question was the 1992-movie Chaplin, for which he trained extensively, including learning to play the violin as well as left-handed tennis.
His performance even won him an Oscar nomination.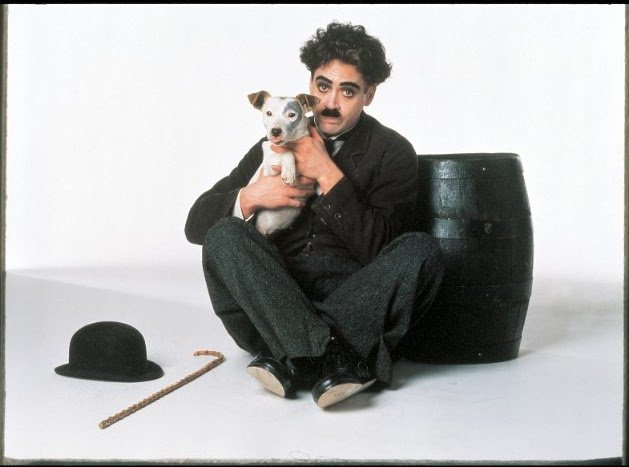 Maybe it was his role in Less Than Zero that fuelled his downfall. He played a rich drug-addict whose life spirals dangerously out of control.
In a interview, Downey Jr said "the role was like the ghost of Christmas Future" as it resulted in him turning into an "exaggeration of the character" in real life.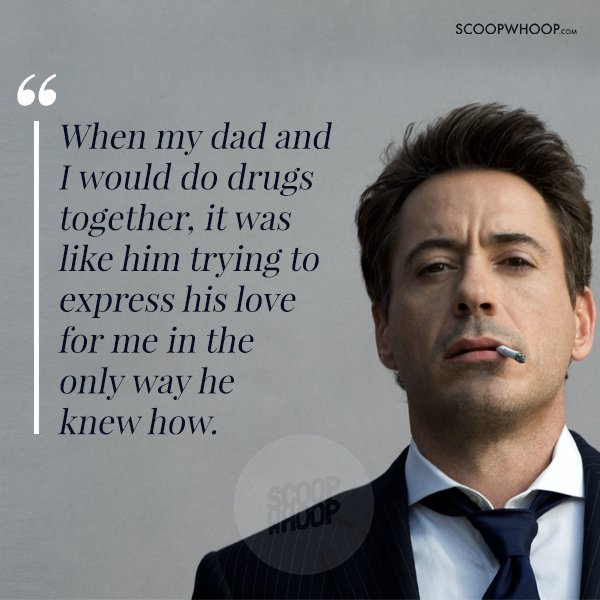 He found the habit too difficult to shrug off. 
Between 1996 and 2003, he was arrested several times for drug -related charges. 
In 1996, he was booked for speeding down Sunset Boulevard while in possession of cocaine, heroin and a handgun. 
A month later, he was arrested again for trespassing into a neighbour's house and passing out on a bed under the influence of a controlled substance.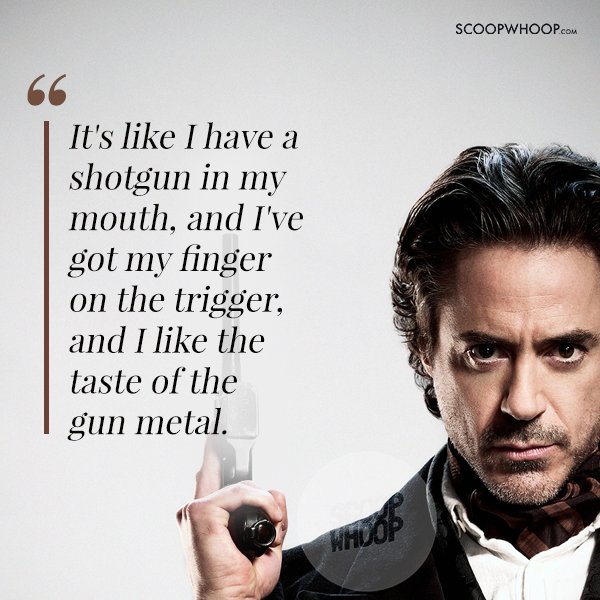 Around the time, he starred in the hit TV show Ally McBeal and won a Golden Globe. 
However, repeated arrests and jail time meant he was fired from subsequent seasons of the show.
He lost out on several movies as well. Woody Allen couldn't cast him in a movie because he couldn't get insurance. Mel Gibson had to cancel his stage production of Hamlet for similar reasons.
Robert's personal life was in turmoil too. His relationship with Sarah Jessica Parker ended because of his drug abuse and his marriage with Deborah Falconer ended in divorce.
Soon after, he was diagnosed with bipolar disorder and depression.
At that point, both his career and personal life were in total doldrums.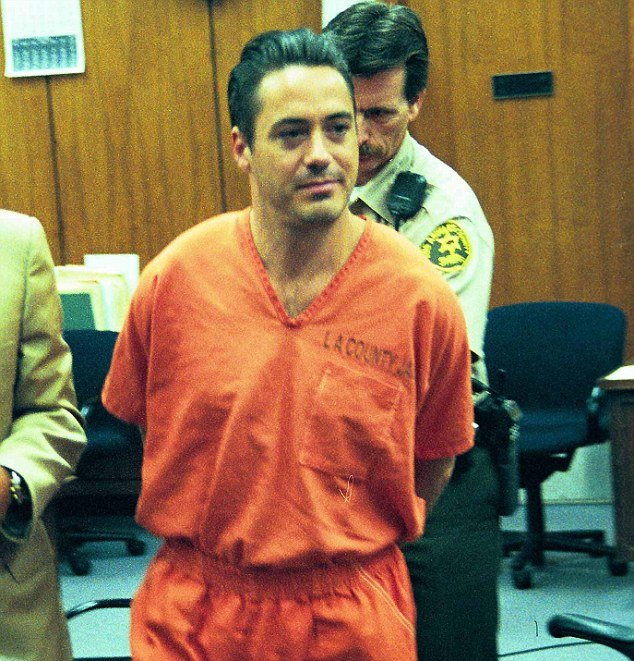 That's when Robert finally decided to pull himself together.
With help from Susan Levin (the producer of his movie Gothika), whom he later married, he was successfully able to put his problems behind him.
Mel Gibson – a close friend since they starred in Air America – offered to pay his insurance money for The Singing Detective. It paid off as the movie did well and also paved the way for Downey's return to mainstream movies. One producer withheld 40% of his salary until after production was wrapped as insurance against his addictive behaviour. This became a standard clause in many of his movies during that period.
He did some memorable roles during that time, like the 2005-comedy thriller Kiss Kiss Bang Bang.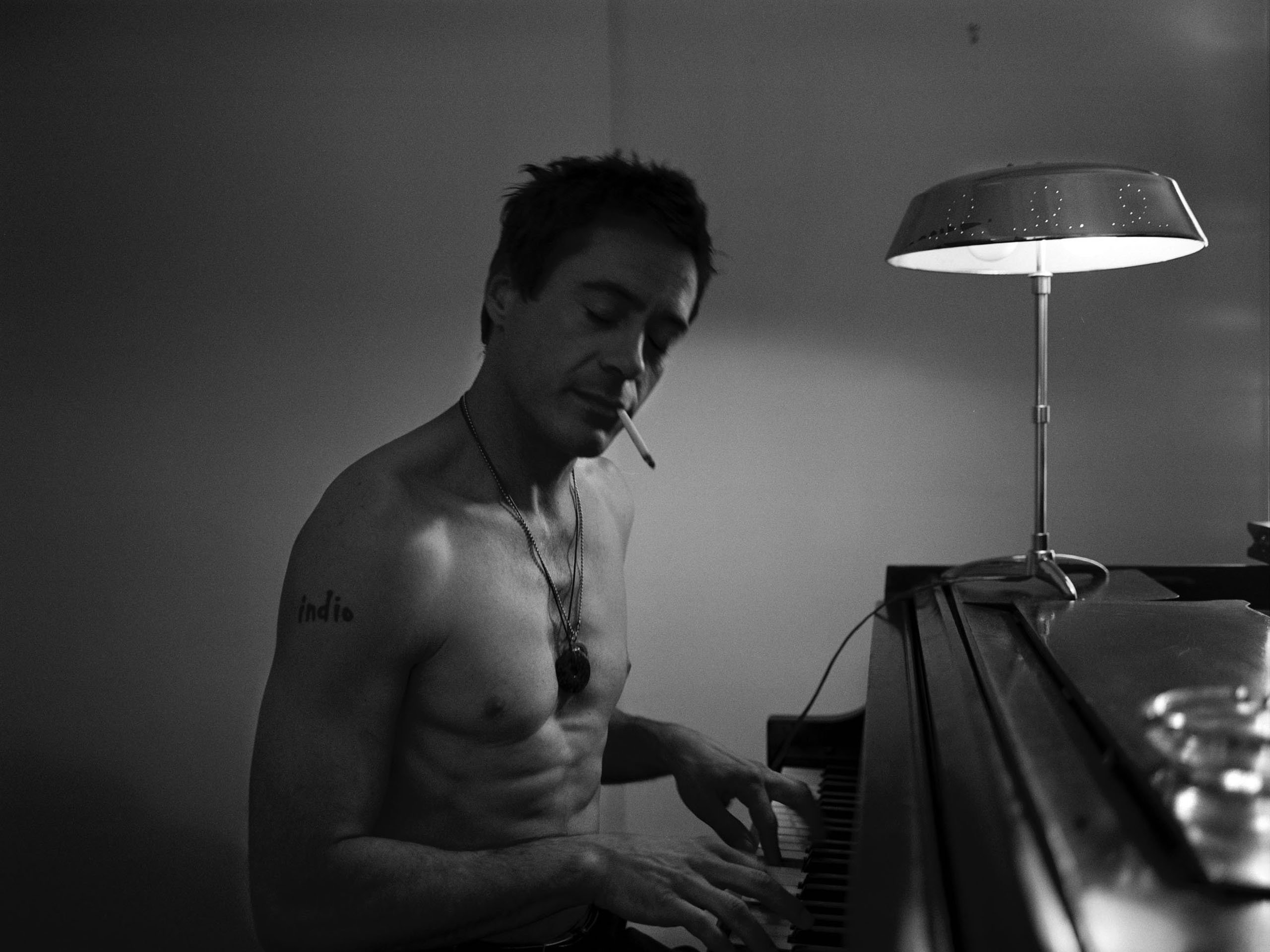 But 2008 was the year when everything changed for Robert Downey Jr. 
He starred in 2 movies – Iron Man and Tropic Thunder. After that, with his drug-issues well and truly beyond him, the world was forced to sit up and take notice of his understated acting prowess.
The Iron Man director Jon Favreau was adamant that he wanted Robert in the lead. He believed only Robert could portray Iron Man like how Johnny Depp brought Captain Jack Sparrow to life.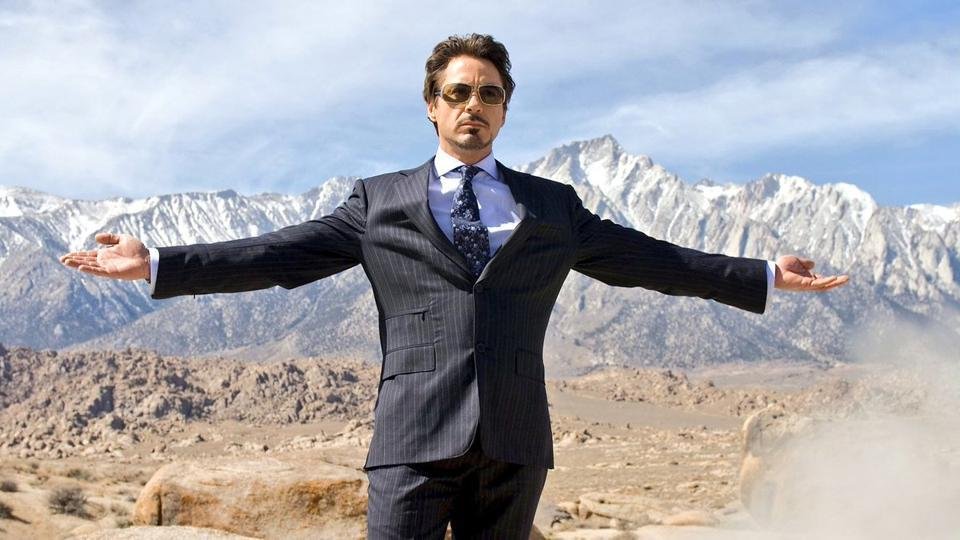 In retrospect, that decision was genius and proved to be a masterstroke. The movie grossed $500 million worldwide.
He sizzled in Tropic Thunder as well as a self-absorbed multi-Oscar winning Australian method actor, a performance that won him another Oscar nomination. After that, there has been no looking back!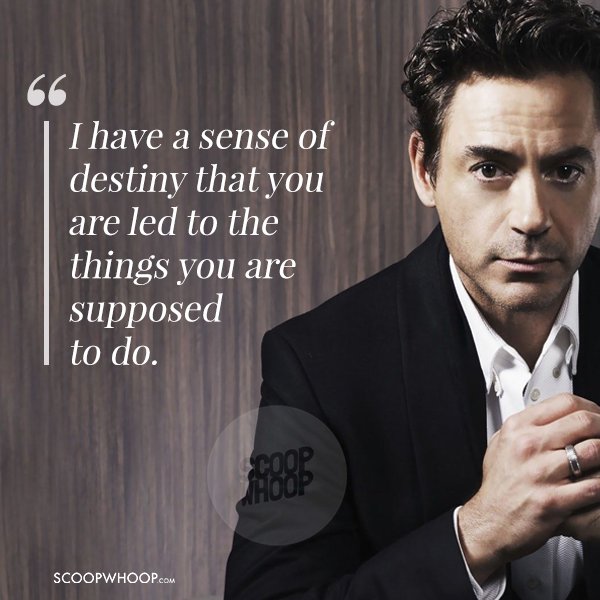 The following year, Robert starred in Guy Ritchie's version of Sherlock Holmes, another movie that made over $500 million at the box office. It won Robert his second Golden Globe and also led to a sequel. 
He will be seen next in an upcoming Pinocchio movie as well as Avengers: Infinity War.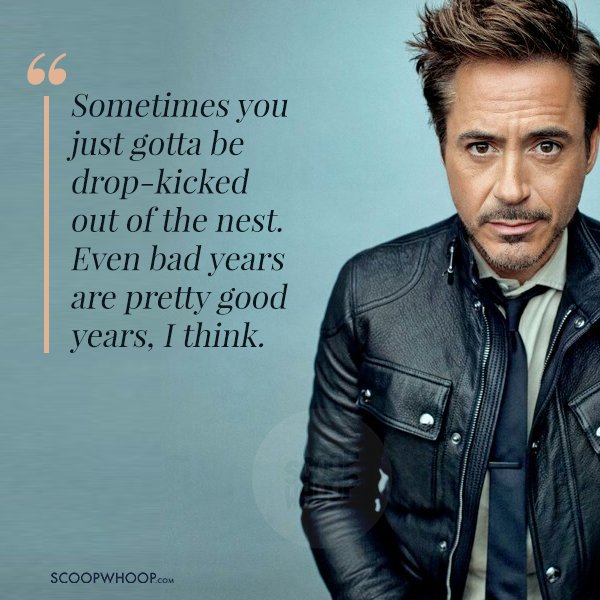 Fighting off such a severe case of drug abuse which had started at such a young age must not have been easy. But Robert's resolve to be successful and achieve what he set out to made sure he did.
For anyone aspiring to achieve something in life, they needn't look beyond this real-life superhero. Because here is a walking-talking example of how we can conquer or achieve whatever we want to so long as we persevere and stay dedicated to the cause.