Late last month, Rock On!! completed 8 years of its release and we found ourselves revisiting the music of the film, all over again. To say that Rock On!! redefined music in Bollywood would be an understatement. The film's music was unlike anything that mainstream Bollywood had ever attempted & the audience lapped it up and how! The film remains a cult-classic and with the sequel to the film, Rock On 2 finally out, it looks like it's time for magik, all over again!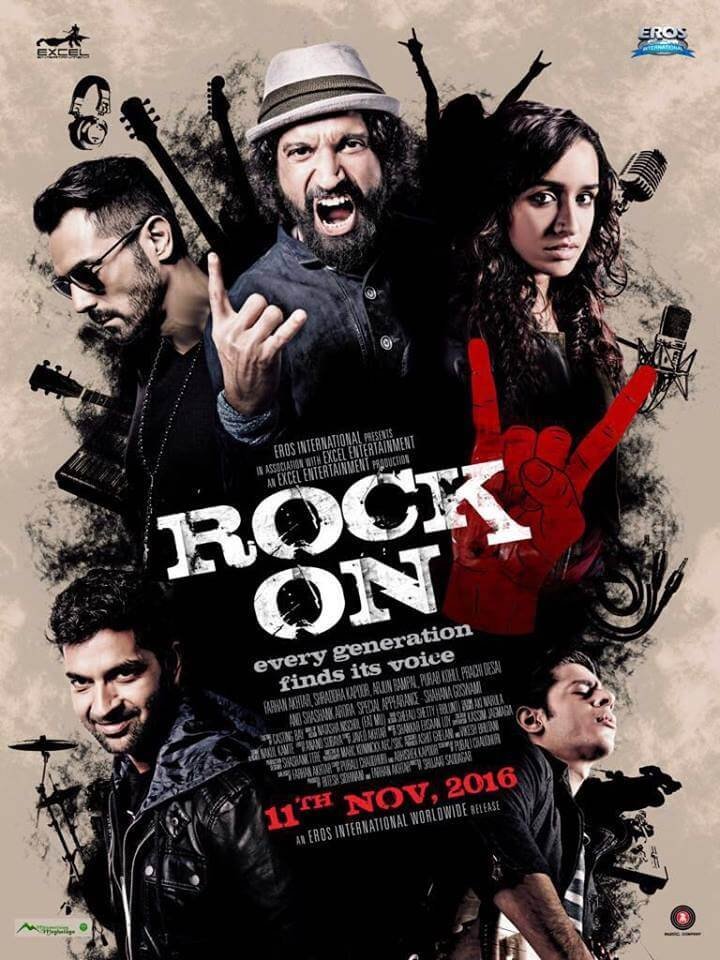 The film continues from where the first part left… The band Magik had given its last performance 8 years ago and it's time to get back together. Joining Farhan Akhtar, Arjun Rampal and Purab Kohli in the band are new-additions Shraddha Kapoor and Shashank Arora. This time, the action takes place in North East India, a region almost-never explored by Hindi movies. 
Everything looks majorly promising and we can't wait for the musical score. Here's hoping for a Magik-al time at the movies! 
Watch the teaser here.