Of all the things Ryan Reynolds is known for, being boring is definitely not one of them.
From his wife to his kids; and even the neighbours, there is no one who has escaped his social media trolling, which is so funny, you really can't take offence. 
Here are 30 times Ryan Deadpool Reynolds made our day with his humour and sarcasm.
1. Clearly, he is not able to concentrate. 
2. That's one way of getting his attention.
3. Looks like he had fun on father's day.
4. How things change. 
5. Oh, what a co-incidence. 
6. Oh, how we'd have loved it!
7. Def a coffin.
8. Did a better job than Jack, IMO.
9. Blake turned out to be smarter than we thought.
10. Yeah, someone please end the confusion. 
11. You can do better, kids. 
12. It sure is. 
13. See you soon, baby.
14. Every health search on the internet ends on a deadly disease.
15. Because when it comes to kids, less is always more.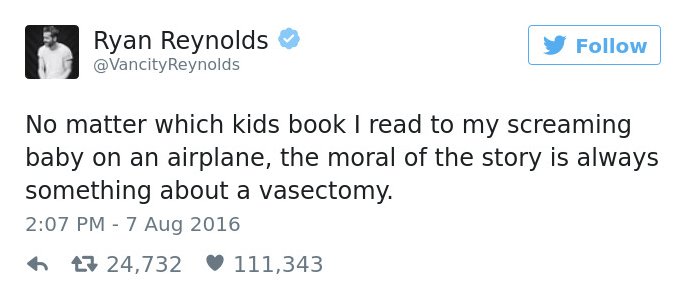 16. *You were so little when I saw you last.*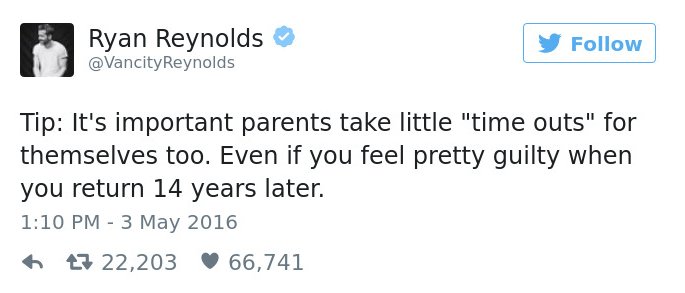 17. Now, how do you explain whips and handcuffs to a child?

18. When he left us all emotional with this sweet message for Blake.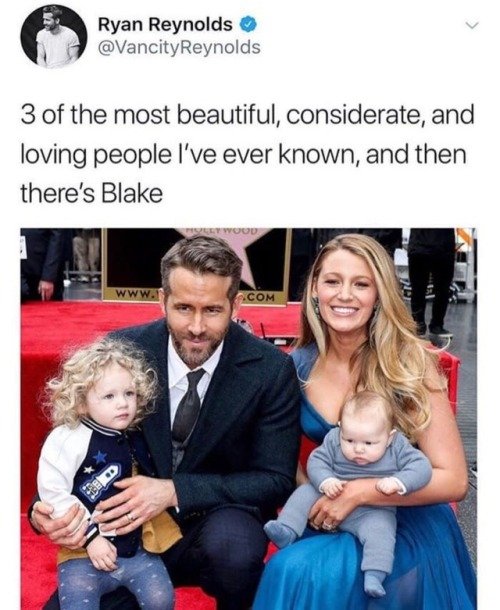 19. When he showed that his wife doesn't need filters to look beautiful.
20. And this birthday post, come on! How sweet.
Blake was so touched by this gesture, that she decided to return the favour.  
21. When, like an understanding partner, he decided he will let her go if that is what she wants.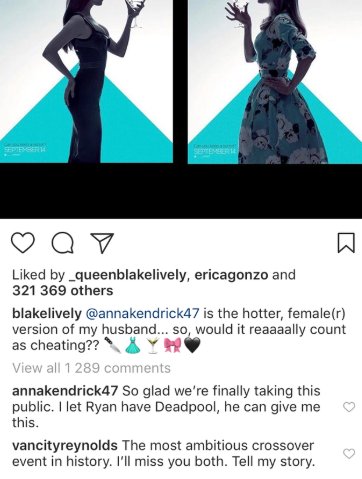 22. When he proved how well he knows his wife.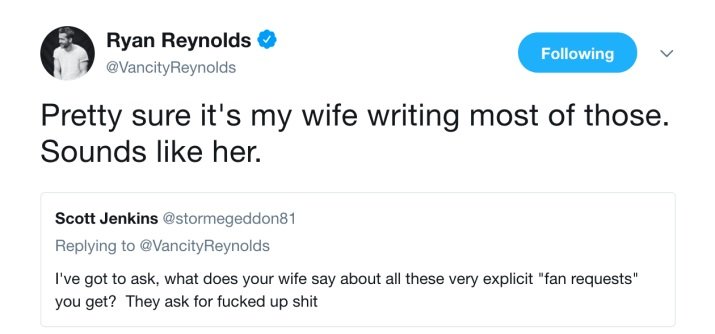 23. I'd like to believe so.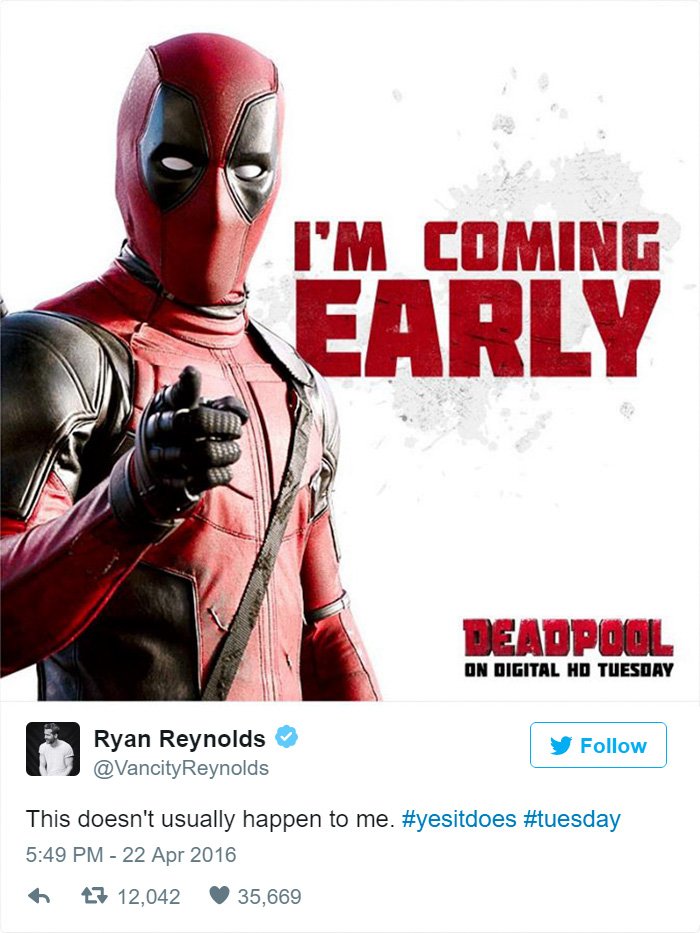 24. Know your Deadpool better.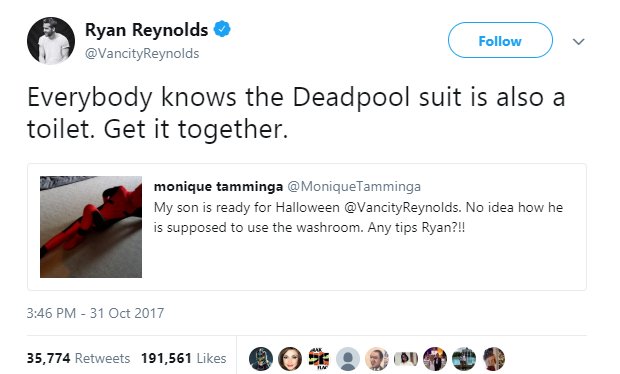 25. I hope she's reading this.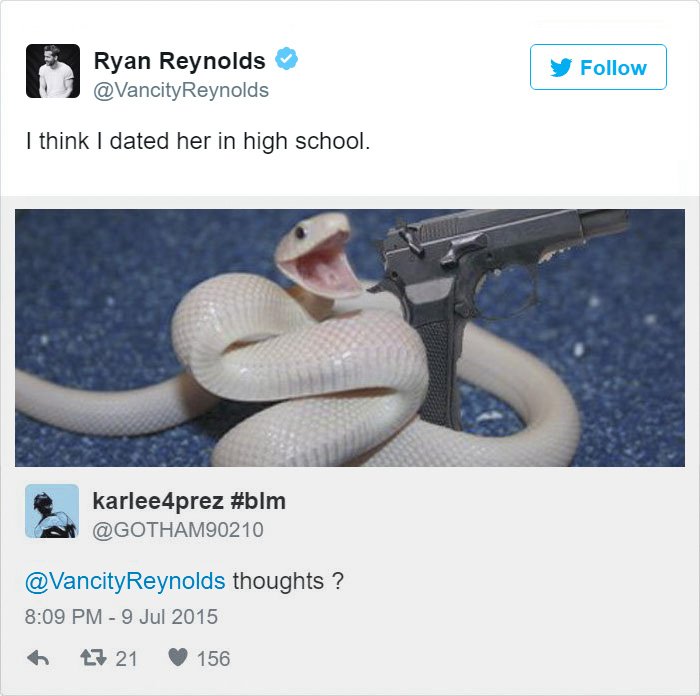 26. Zyan, where's the hair at?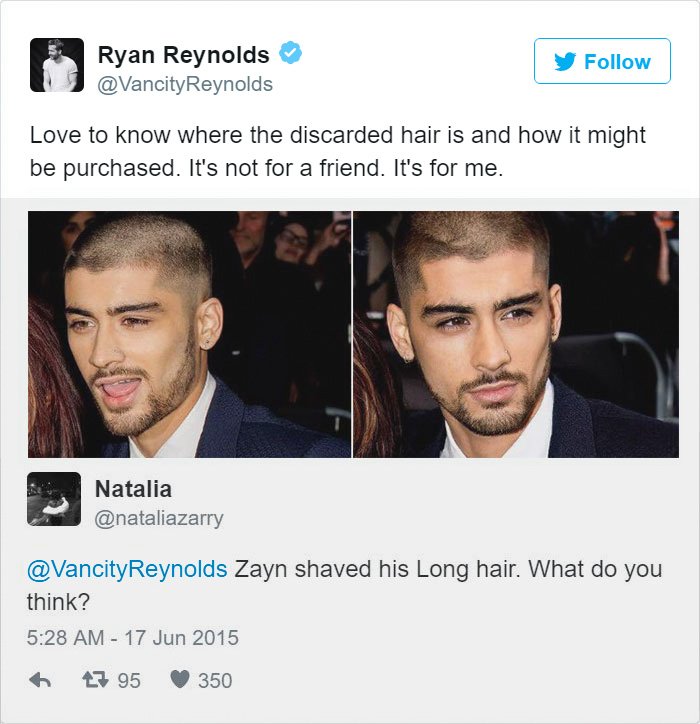 27. Sigh!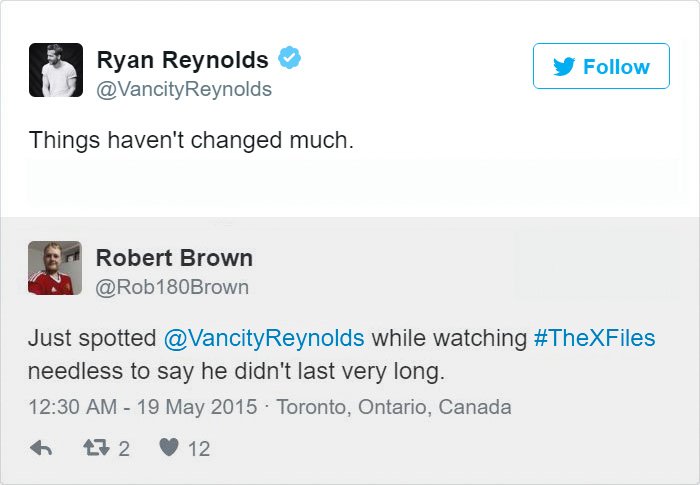 28. Please wait, Vediamo.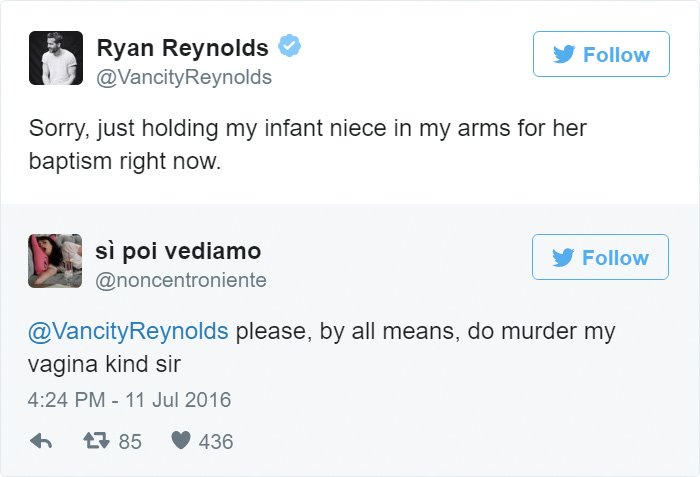 29. No.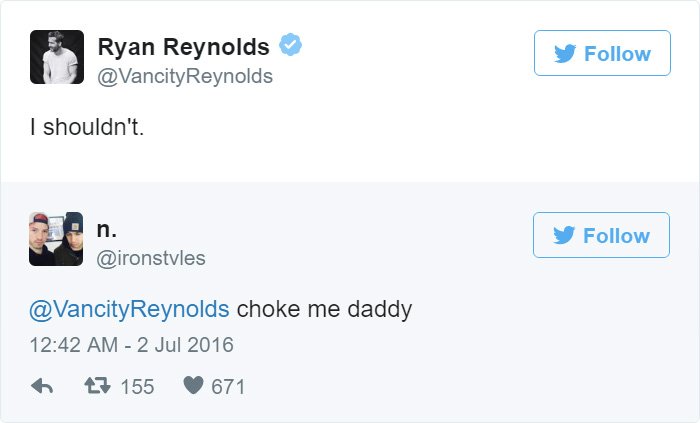 30. Give him some space, Blake.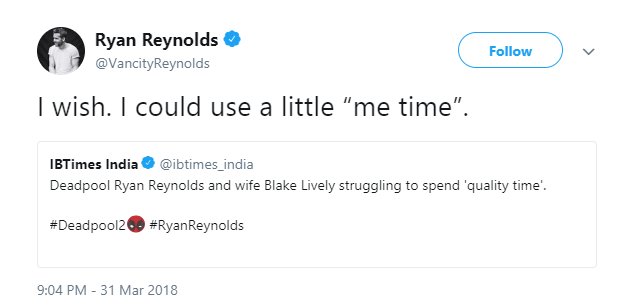 Ryan Reynolds is literally all the fun about social media.