Every time there's someone pointing a finger at Indian TV's regressive content, some channel or the other comes up with a show to counter that perception. Unfortunately though, this so-called 'progressive' show is nothing but giving into the deeply engraved stereotypes, albeit with a new setting. 
The latest example being SAB TV's Trideviyaan!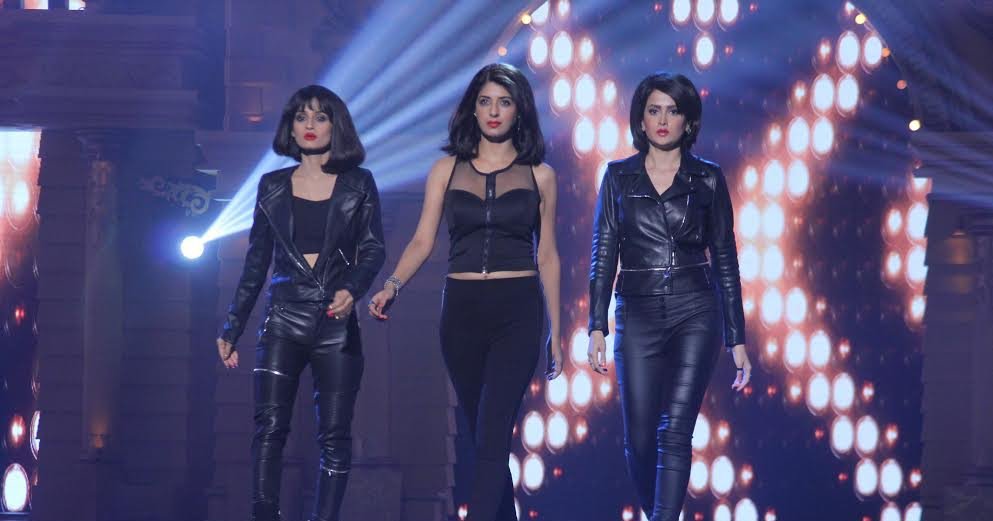 Somewhere between C.A.T.S Eyes and Charlie's Angels, the show has three 'deviyaans' fighting bad guys, kicking ass like pros. Women empowerment, you said? Don't bow down just yet, for these spies quickly turn sanskaari bahus making bharta for their in-laws. 
How can women on Indian TV not cook, right? 
What's even more bothersome is how the show's tagline makes this double identity out to be a good thing. What's up with 'Ghar bhi sambhaale aur desh ke dushmano ko bhi!'? Can't women just take care of desh ke dushman? Or, making bharta HAS to be a part of the deal? 
BTW, here's the show's poster:
Naturally, most viewers aren't amused!
For Indian TV, the best ammunition for women is a belan, after all!
There's a long way to go before Indian television decides to let women out of the kitchen. But till that happens, can we be spared from these farcical attempts of feminism, please?
Watch the not-so-hilarious promo of Trideviyaan here: