Saif Ali Khan and Amrita Singh's daughter Sara Ali Khan recently graduated from Columbia University in New York, US. Obviously, her parents are thrilled. 
Saif has always insisted that he wanted his daughter to complete her education, even if she wanted to enter Bollywood.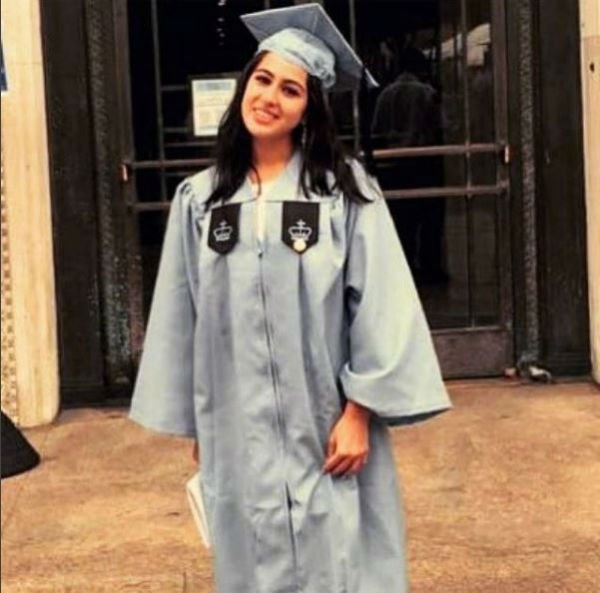 In fact, he has extremely sound advice for every kid who dreams of ditching studies to become a movie star.
"Anyone in the world would give their left arm to go to an Ivy League university. I wish someone would have told her that I would have her shot if she even thinks about leaving college. This degree is your only passport — from the husband that beats you to a country that collapses economically, you can survive everything. She can get a job anywhere in the world. It would be foolish of her to leave that to act. She can do that after she completes her education. She can't throw this to be stuck working in one profession. That is limiting yourself," Saif Ali Khan had earlier said in an interview. 
Saif's statement would get the approval of every Indian parent, including Shah Rukh Khan who has clarified in interviews that he would allow his son Aryan to enter the industry only after his graduation. 
But does this mean that Sara is interested in pursuing a career in cinema?  
Some time ago, a B-town rumour was circulating that  Sara and Shahid Kapoor's brother, Ishaan Khattar, were set to make their Bollywood debut together. Then it was rumoured that they would be working on a big-budget love story to be directed by Mohit Suri. 
If the rumours turn out to be true, Sara would be joining the legions of star kids following their parents' footsteps. And we can't wait to see how much talent Sara has inherited her gifted grandmother and superstar parents.