Last month, Palak Tiwari, an actor who also stars in Salman Khan's Kisi Ka Bhai Kisi Ki Jaan, revealed his bizarre rule for women on his sets. Apparently, they are supposed to be clad like 'good, proper girls' and avoid wearing outfits with low neckline. Her statement had enraged social media.
Salman Khan has now defended his archaic rule in his appearance on Rajat Sharma's Aap Ki Adalat, and TBH, it's the worst. The actor believes women's bodies are 'precious', and he doesn't want any man to be ogling at them. So naturally, he decided he was entitled to tell women what they SHOULD wear.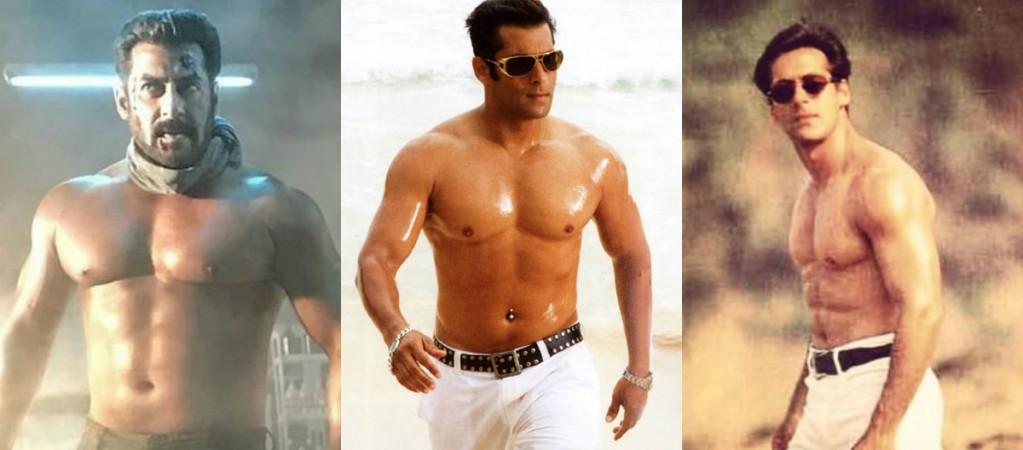 During the show, Sharma called out Salman Khan's double standards for making such a rule for women on his sets, given the actor himself is renowned for taking off his shirt in every other movie. But the actor disagreed. He believes, "koi double standard nahi hai. I think aurato ki jo bodies hai hai woh kahi zada precious hai. Toh woh jitni dhaki huyi hongi mujhe lagta hai ki better hai."
When Sharma counter-questioned why this rule was exclusively for women, he said, "Ye ladkiyo ka chakkar nahi hai, ye ladko ka chakkar hai. Jis hisab se ladke ladkiyo ko dekhte hai, aapki behne, aapki biwiya, aapki mothers, wo mujhe acha nahi lagta."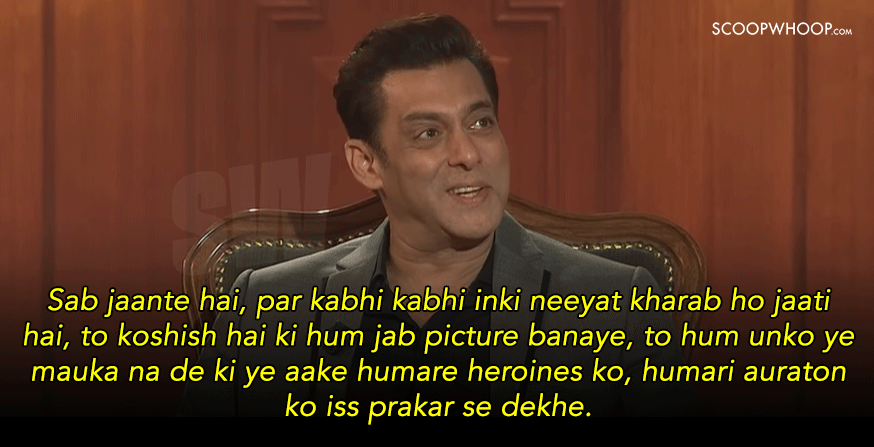 To sum up, the actor essentially means, 'ladke toh aisa karenge hi, tum khud sambhal jao.' Nothing we haven't heard before. Men will be men, so women should be extra 'careful' and 'decent'. Or in the actors lingo, 'proper'. 
Instead of advocating for a safer environment on his sets, the actor straight out put the responsibility upon women to safeguard themselves against men's predatory eyes. Cos "kabhi kabhi unki neeyat kharaab ho jaati hai."
His regressive stance has courted reactions from Twitter. Not a surprise, but people are calling him out. Take a look:
You can watch the complete conversation with Rajat Sharma here: